Boston Celtics
Boston Celtics
Bucks' Antetokounmpo returns for game in Boston
Published
Nov. 1, 2018 12:41 a.m. ET
BOSTON -- The NBA's last undefeated team got some great news Wednesday ahead of a Thursday night showdown in Boston.
Giannis Antetokounmpo, who missed Monday night's Milwaukee win over the previously unbeaten Toronto Raptors because of a concussion, was cleared Wednesday to play and leads the 7-0 Bucks into their game against the Boston Celtics at TD Garden.
"Of course, we have more confidence with (Antetokounmpo) on the floor, but we have a lot of confidence even when he's not on the floor due to the system, due to the confidence that (new coach Mike Budenholzer) gives us," Bucks guard Malcolm Brogdon said after Monday's game.
The Bucks took the Celtics to a seventh game in the opening round of last year's playoffs -- with Boston big man Al Horford doing much of the defensive work on Antetokounmpo, able to limit the Milwaukee star.
Antetokounmpo, who averaged 25 points, 14.2 rebounds and 5.7 assists per game in the Bucks' first six games this season, has averaged 17.6 points, 6.6 rebounds and 3.7 assists during the regular season against the Celtics. In last year's playoff series, he averaged 25.7 points per game, but was 7 of 17 from the floor and a minus-16 in Game 7 in Boston. He was a minus-11 in the series.
The Celtics have won three in a row to shake off a slow start and move to 5-2.
Last Saturday night, the Celtics faced another unbeaten team, and swept a home-and-home series with the previously 4-0 Detroit Pistons.
Boston learned Monday that backup forward Daniel Theis would be out indefinitely with plantar fasciitis, and the Celtics could be without Jaylen Brown for this game because of a sore foot. He averaged 20.5 points per game in the first six games of last year's Milwaukee series but injured a hamstring in Game 7.
Tuesday night, Kyrie Irving, playing after a haircut, had his best game of the young season with 31 points -- on 10-of-16 shooting -- in the 108-105 win over the Pistons.
Afterward, after joking around about the haircut being the key, Irving credited Hall of Famer/broadcaster Tommy Heinsohn for his breakout game.
Heinsohn said he thought Irving, coming back from a serious knee injury, was "maybe a little out of shape," adding, "To me, it looks like he's a little overweight. And to me -- his timing, his quickness -- he's maybe an instant slower than he's been."
Irving took it the right way.
"I was on the bike the next morning," he said. "I was on the VersaClimber, I was doing everything possible to make sure I prepared my body for what's to come the rest of the season."
Suddenly, he followed a 14-point average in the first six games with a 31-point game.
"It's always great when someone challenges you like that, especially with the respect-level that I have for past Celtics legends," he said. "And for him to really kind of pinpoint, as me being one of the leaders on this team, a main (focal) point of this team, I had to be in better shape as well as challenge myself on both ends of the floor. I think he made it very clear to me."
The Celtics went 5-1 over the Bucks at TD Garden last year, including playoffs. The Bucks come in 2-0 on the road, while Boston is 2-1 at home.
The Bucks host the Sacramento Kings Sunday before heading out west for four games, while the Celtics begin a five-game trip in Indiana Saturday night before heading west for four more.
---
---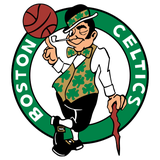 Get more from Boston Celtics
Follow your favorites to get information about games, news and more
---