National Basketball Association
National Basketball Association
Bucks 105, Raptors 99
Published
Mar. 12, 2012 2:42 a.m. ET

Ersan Ilyasova refused to stop, no matter how weary he was in the fourth quarter.
Ilyasova had 31 points and 12 rebounds in a career-high 44 minutes, Drew Gooden added 21 points and the short-handed Milwaukee Bucks beat Toronto 105-99 on Sunday night, their sixth straight victory over the Raptors.
With the Bucks down to just 10 healthy players, Ilyasova didn't get much time to take a breather against Toronto.
''I was really tired in the third quarter,'' Ilyasova said. ''I just tried to keep on going.''
He was fading again in the fourth, but stayed on the floor all the way to the finish.
''In the fourth quarter, I was looking at the clock and there were still six minutes left,'' Ilyasova said. ''I just said, `We can make it. Just stick with the plan.'''
Bucks coach Scott Skiles called it a ''huge'' performance by the Turkish forward, who finished one point shy of the career high he set against Chicago last week and also recorded his third double-double in four games.
''We were short-handed and I couldn't really get him a blow,'' Skiles said. ''I had to keep him out there. He did what he's been doing all year. He made his jumper, made his shots around the basket, he was on the boards. Another productive night for him.''
Mike Dunleavy scored 19 points, including the go-ahead 3-pointer in the fourth quarter, as the Bucks survived a final period that included seven lead changes to win their second straight and pull within one game of the New York Knicks for the final playoff spot in the Eastern Conference. New York lost at home to Philadelphia earlier Sunday.
''We're already sort of in playoff hunt mode,'' Dunleavy said. ''We're starting to watch the standings to know what's going on.''
Like Ilyasova, Dunleavy was feeling weary after playing a season-high 41 minutes.
''I'm glad we got the win,'' Dunleavy said. ''I'm a little tired right now, though.''
Rest wasn't an option for the injury-riddled Bucks, who lost Shaun Livingston (sprained left ankle) and Luc Richard Mbah a Moute (right knee) in Friday's win over New York. Milwaukee swingman Stephen Jackson has sidelined by a sore right hamstring since Feb. 19.
DeMar DeRozan scored 21 points and Jerryd Bayless had 16 for the Raptors, who couldn't hold on after leading by as many as 13 in the first half. Toronto has lost four of six.
''Somewhere in the game, we have a stretch of about three possessions where we just don't execute, don't complete a play or finish a play,'' Raptors coach Dwane Casey said. ''The other team can come down and fumble, throw it out of bounds, roll the ball, catch it and throw in a 3. That's kind of our M.O.''
Of Toronto's past 12 defeats, only one has been by more than seven points: Saturday's 105-86 loss at Detroit.
A 3-pointer by Ilyasova gave Milwaukee an 86-82 lead with 8:45 left, but back-to-back baskets by Amir Johnson put Toronto up 90-89 with 5:42 to go.
Dunleavy gave the Bucks a lead they would not relinquish, hitting a 3 from the corner with 4:45 left to make it 94-93. Ilyasova followed with a running jumper and DeRozan replied for Toronto before Brandon Jennings made one of three from the line and Beno Udrih added two more free throws, giving Milwaukee a 99-95 lead with 3:04 left.
Bayless cut it to two with a driving layup, but Ilyasova answered with a layup for Milwaukee. Udrih added a pair of free throws as the Bucks took a 103-97 lead with 39 seconds to play.
The Raptors made their first six field-goal attempts and led 10-4 on Andrea Bargnani's pull-up jumper less than three minutes in. Milwaukee fought back to tie it at 16, but Toronto pulled away again to lead 28-21 after one quarter.
''It was pretty much a layup drill for (Toronto) early in the game tonight,'' Skiles said. ''That's not acceptable if you want to have any bigger goals than just sneaking in (to the playoffs).''
Toronto widened its lead to 40-27 on Linas Kleiza's 3-pointer with 8:58 left in the half, but the Bucks battled back again. Ilyasova scored 11 points in the second as Milwaukee cut the deficit to five, 56-51, at the intermission.
Milwaukee took advantage of six Toronto turnovers in the third to take its first lead of the game at 75-74 on a pair of free throws by Ilyasova with 2:06 left in the quarter. Leandro Barbosa's 3 with 35 seconds left gave the Raptors a 79-78 edge heading into the fourth.
Notes: Skiles said neither Mbah a Moute nor Livingston are expected back for Monday night's game at New Jersey. ... Bayless started in place of Jose Calderon, who left Saturday's loss at Detroit after suffering a sprained right ankle. Calderon is day-to-day. ... Bargnani played at home for the first time since Jan. 11 against Sacramento.
---
---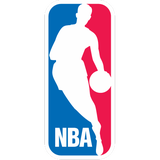 Get more from National Basketball Association
Follow your favorites to get information about games, news and more
---