National Basketball Association
National Basketball Association
Bosh makes All-Star team, joining Wade and James
Published
Feb. 4, 2011 4:38 a.m. ET

No YouTube campaign. No lobbying for a spot.
This year, Chris Bosh let the numbers do the talking for his All-Star candidacy. And the voters listened.
Bosh is heading back to the All-Star game, named Thursday as an Eastern Conference reserve and giving the Miami Heat - along with starters Dwyane Wade and LeBron James - three players in the league's annual midseason showcase for the first time.
There was some speculation about whether Bosh would merit the All-Star nod, but the Heat power forward never worried.
''Once I set my mind to something, it's there for me,'' Bosh said Thursday night after the Heat beat the Orlando Magic 104-100. ''Anybody else in my position, they would have been ranting and raving about my numbers.''
Bosh will enter Friday's game at Charlotte averaging 18.4 points and 8.1 rebounds, numbers easily worth All-Star consideration.
But his value to the Heat, who were just the third team in the league to hit the 35-win mark this season, goes far deeper than what shows up on stat sheets. To hear coach Erik Spoelstra tell it, James may be the league's reigning MVP, but Bosh is perhaps more critical to Miami.
''He's having a very efficient year and he's playing on one of the winningest teams in the league and he's had a major impact,'' Spoelstra said. ''You have to look no further than when he's been out and what happens to our team. I've called him our most important player and that's for a reason. He anchors our defense and he facilitates our offense.''
It's the sixth All-Star trip for Bosh in eight seasons, his fourth as a reserve, although this nod came without the fanfare of past appearances. He filmed some now-infamous videos - as a used car salesman in one particularly memorable spot - that were posted to YouTube before the 2008 game in an effort to entice fans to vote for him as a starter.
Not this time. He simply sat back and awaited official word.
''I did it one time and you'll never be able to top that again,'' Bosh said. ''I believe in keeping things great. You can't do it again. People wanted me to do it, but I was like, 'I can't do that again. People are looking for that.' The reason that was so fun was that it caught people off guard, and I'll never catch anybody off guard with something like that again.''
The reserves were selected in voting by the head coaches in each conference, who had to vote for two forwards, two guards, a center and two players regardless of position.
Rajon Rondo, Paul Pierce and Ray Allen will accompany Boston Celtics teammate Kevin Garnett, who equaled Jerry West, Shaquille O'Neal and Karl Malone by being selected for the 14th straight year. The other East reserves along with Bosh are Atlanta's Joe Johnson and Al Horford.
For the West, the reserves are Tim Duncan and Manu Ginobili of the NBA-leading San Antonio Spurs; forwards Dirk Nowitzki of Dallas and Pau Gasol of the Los Angeles Lakers; and guards Deron Williams of Utah and Russell Westbrook of Oklahoma City, who joins Blake Griffin of the Los Angeles Clippers as the lone first-time selections.
The game is Feb. 20 at Los Angeles.
''It matters,'' Bosh said. ''But I made it in my head a long time ago.''
Bosh is dealing with some lingering aftereffects of a high left ankle sprain sustained last month, and half-kiddingly talked about the notion that Celtics coach Doc Rivers - who will lead the East side, and just so happens to coach the team Miami is chasing in the conference standings - might want to play the Heat trio for major minutes with hopes of wearing them down.
It won't happen that way, of course. Even though Bosh's ankle perhaps could use some time off, the rest of him is thrilled to be All-Star-bound.
''Who feels good right now at this point of the year?'' Spoelstra asked. ''We have a lot of guys that are banged up. ... He's good enough to play. Is he 100 percent? No, but he doesn't want to miss any games right now.''
---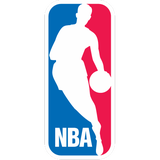 Get more from National Basketball Association
Follow your favorites to get information about games, news and more
---