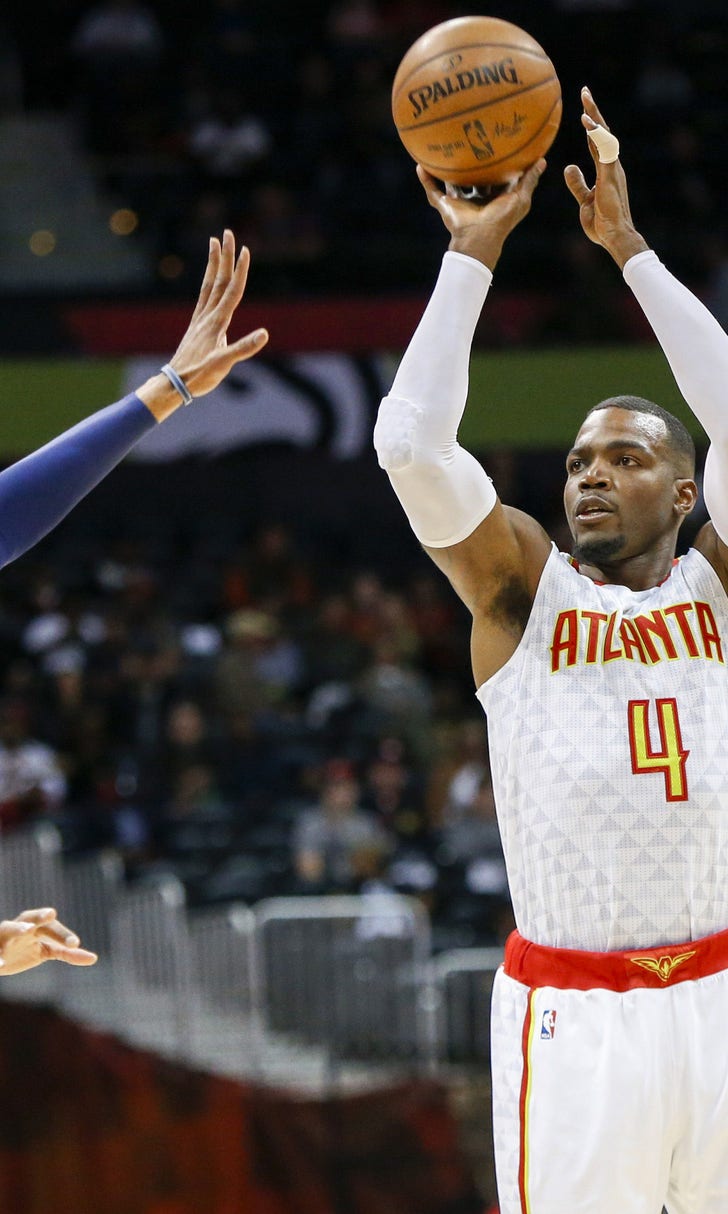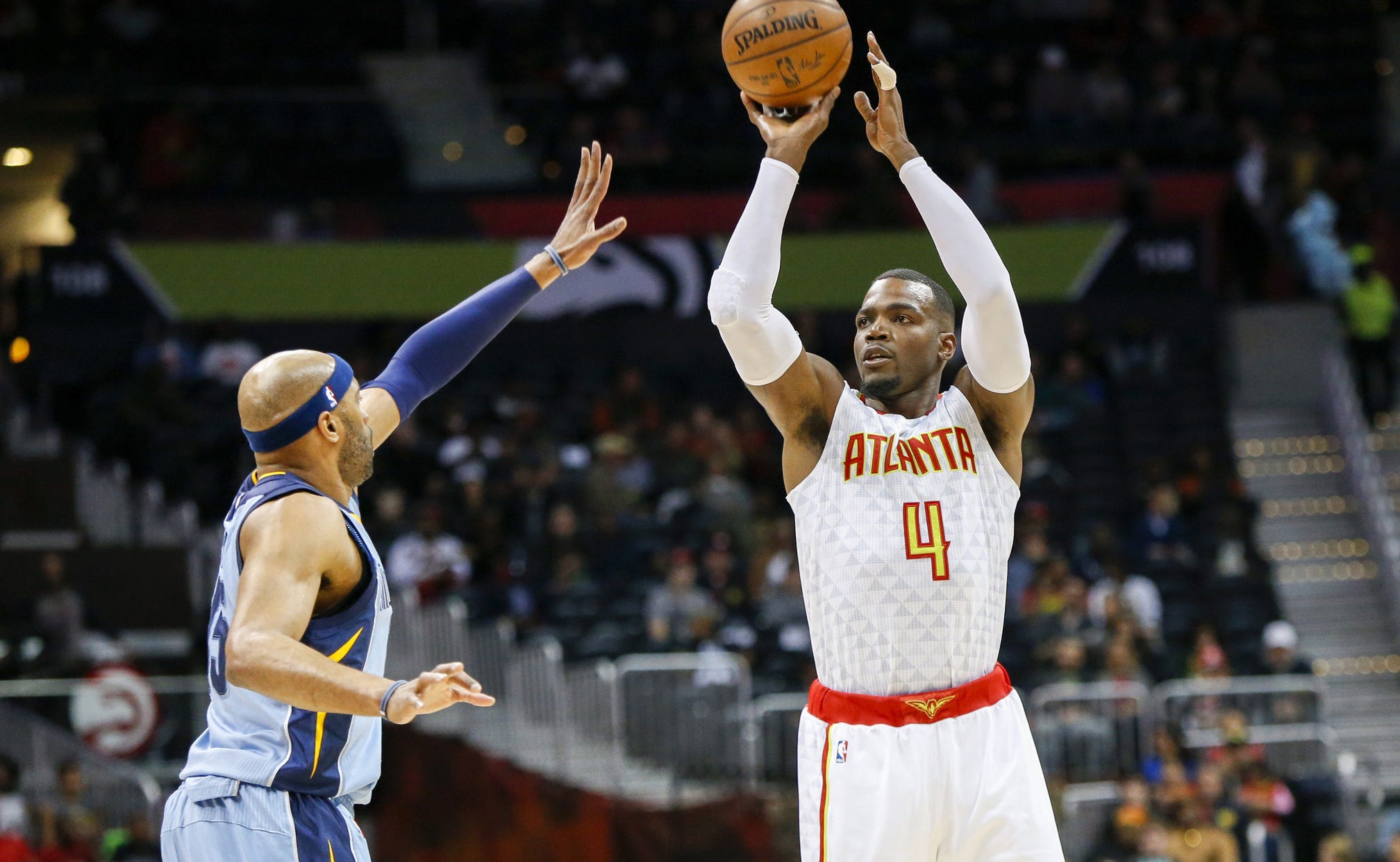 Atlanta Hawks: 5 reasons Paul Millsap shouldn't be re-signed
BY Fansided and Brendan Galella/FanSided via Hoops Habit • June 30, 2017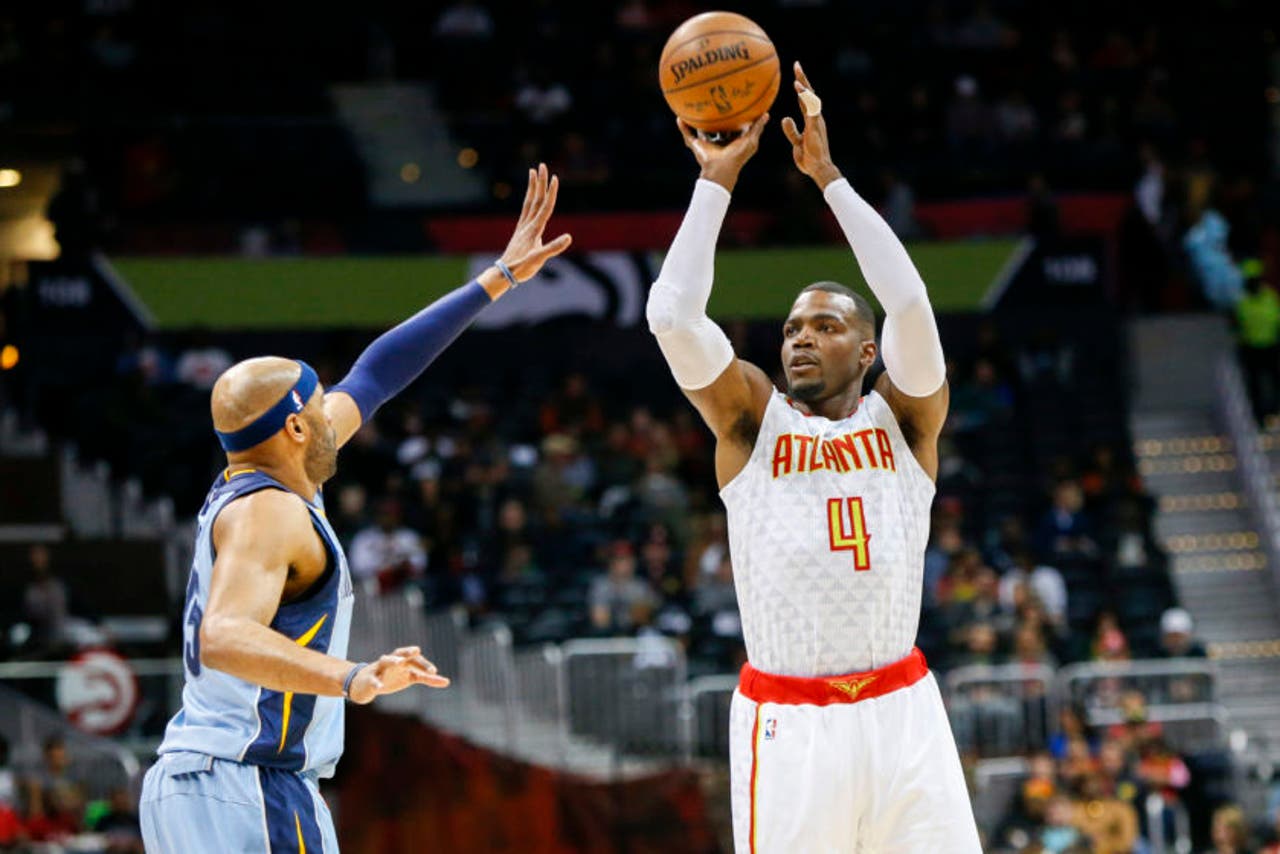 Atlanta Hawks All-Star Paul Millsap is set to become an unrestricted free agent July 1.
Mar 16, 2017; Atlanta, GA, USA; Atlanta Hawks forward Paul Millsap (4) shoots the ball over Memphis Grizzlies guard Vince Carter (15) in the first quarter at Philips Arena. Mandatory Credit: Brett Davis-USA TODAY Sports
Paul Millsap will likely command a maximum contract in free agency, but the offer shouldn't come from the Atlanta Hawks.
There was little doubt Paul Millsap was going to opt out of his contract with the Atlanta Hawks to become an unrestricted free agent.
The choice to hit the open market, bypassing a $20 million salary for next season, comes with the potential to nearly double his earning for the 2017-18 season.
A maximum contract could result in a five-year, $207 million deal if he remains in Atlanta, or another team could present him with a four-year, $154 million contract.
If he agrees to a max contract, his starting salary could encompass 35 percent of the total salary next season, meaning the decision to enter free agency could result in a $15 million bonus just for next year.
Plenty of teams will be interested in his services, as Millsap has earned a place on the All-Star team in each of the past four years and last season he posted averages of 18.1 points, 7.7 rebounds, 3.7 assists and 1.3 steals per game.
During his time in Atlanta, Millsap managed to successfully incorporate a potent three-point shot into his offensive repertoire and established himself as a complete defensive player. Millsap is one of just nine players this century to total at least 125 blocks and 125 steals in the same season.
While Millsap has thrived since joining the Hawks, with the start of free agency Saturday, the best decision for both sides is a new beginning. Here are five reasons why Millsap and the Hawks should part ways.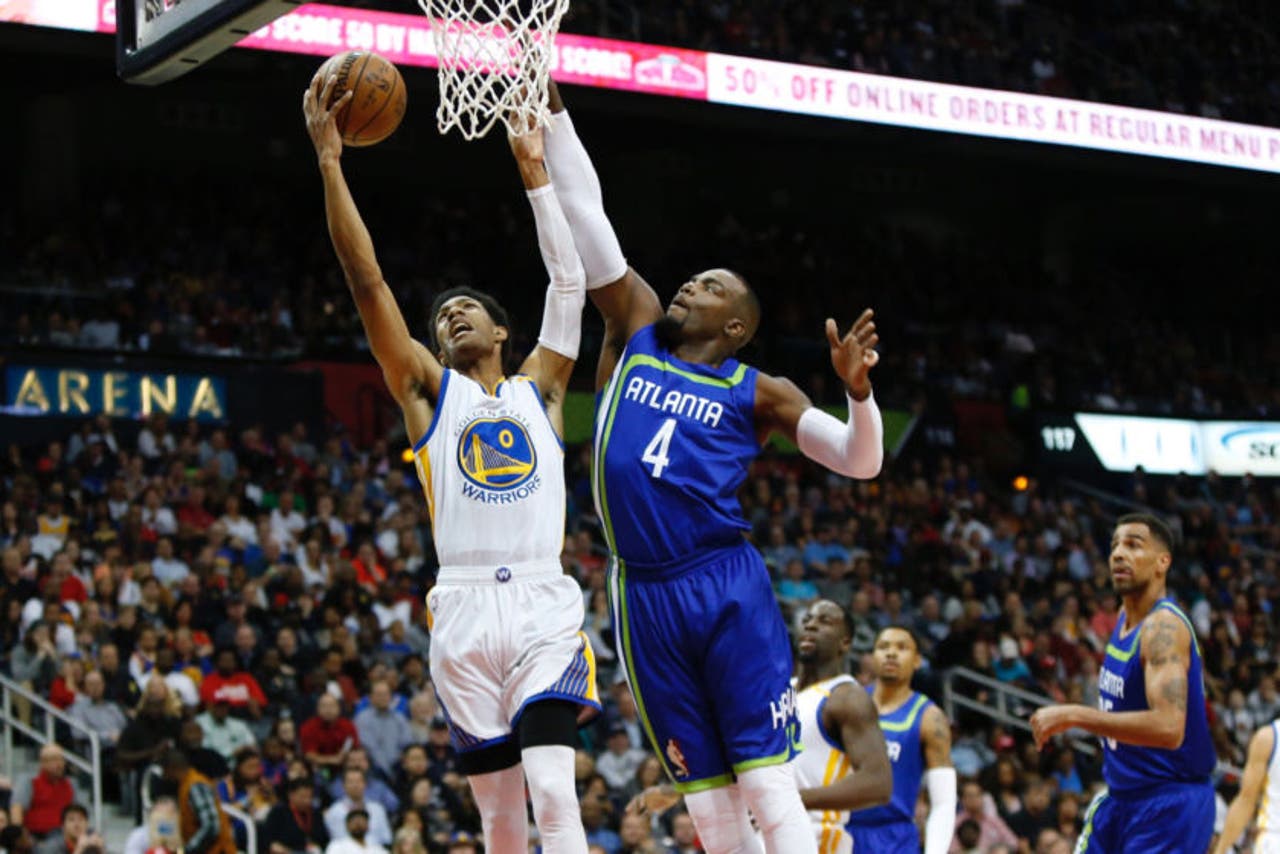 Mar 6, 2017; Atlanta, GA, USA; Atlanta Hawks forward Paul Millsap (4) blocks the shot of Golden State Warriors guard Patrick McCaw (0) in the first quarter at Philips Arena. Mandatory Credit: Brett Davis-USA TODAY Sports
5. Age
The remaining pieces of the Atlanta Hawks roster have yet to reach their developmental peak, while Paul Millsap is likely on the tail-end of his prime.
The 32-year-old will reach 850 games played and over 25,000 career minutes early next season and even though he managed to post impressive numbers, signs of the start of a decline became evident.
Millsap's field goal percentage decreased by 2.8 percent, all the way down to a career-low 44.2 percent, while his rebounding, block and steal averages all declined from the previous year.
If Atlanta did sign Millsap to a five-year extension, he would turn 37 in the final season of the contract and the productivity of players at that age usually shows a steep drop-off.
Only nine players have averaged 15 points per game over the age of 37, and paying 35 percent of the cap space for a player likely to average fewer than 15 points a night makes little sense.
Point guard Dennis Schroder, the likely focal point of the offense next year, will turn 24 a month before the start of training camp and is years away from reaching his ceiling in the NBA.
After 11 seasons in the league, Millsap is likely much more interested in joining a team in championship contention than being the primary offensive option for a team that will have to fight for a playoff berth.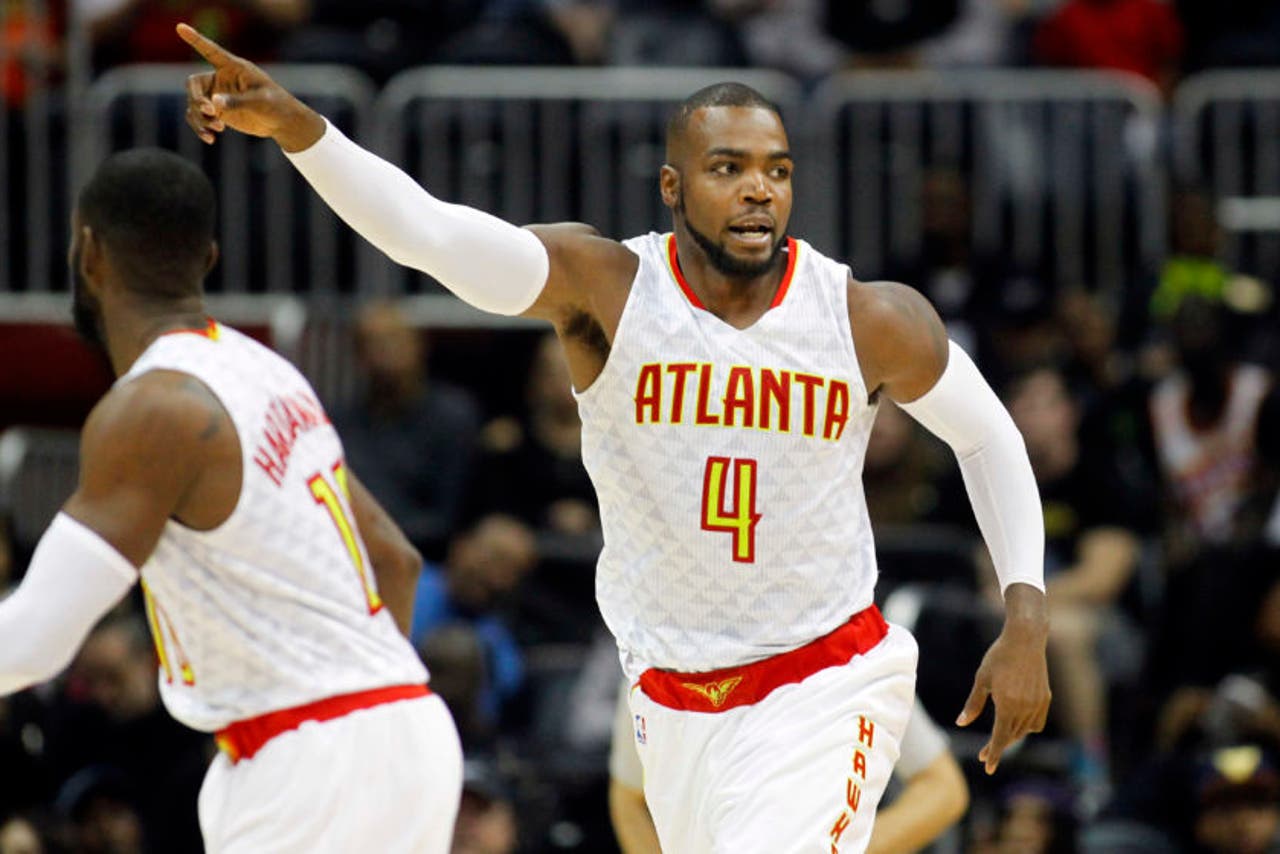 Jan 20, 2017; Atlanta, GA, USA; Atlanta Hawks forward Paul Millsap (4) runs back on defense against the Chicago Bulls in the fourth quarter at Philips Arena. The Hawks won 102-93. Mandatory Credit: Brett Davis-USA TODAY Sports
4. Lofty cap hit
The Atlanta Hawks have already started the process of slashing their payroll, the primary reason Dwight Howard was dealt away to Charlotte earlier in the month. Committing over $30 million annually to Millsap over the next five years is a major commitment, one the team has already indicated it wouldn't make.
Of the players already under contract for the 2017-18 season, only LeBron James is scheduled to earn over $30 million, although multiple players signing max contracts this summer are likely to join him.
Seven players are scheduled to earn over $25 million next season and other than James. Millsap would be the oldest player among the group.
Millsap has solidified himself as a perennial All-Star during his time in Atlanta, but his career-high scoring average of 18.1 points per game a year ago tied him with Chris Paul and Kristaps Porzingis for the 37th-highest total in the league.
Committing so much money to a player that has yet to score 20 points per game and saw his double-double total slide from 32 in 2015-16 to 19 last year may not be a wise decision.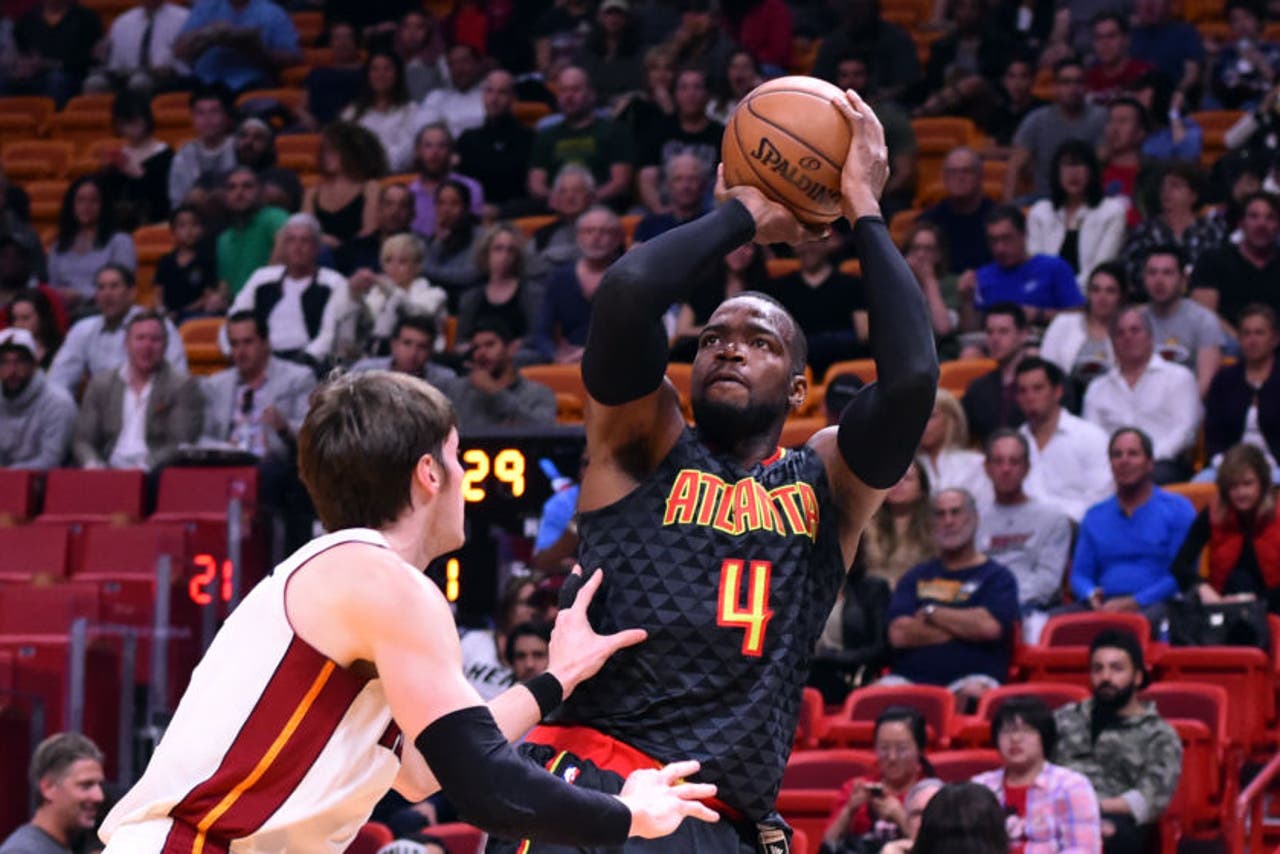 Feb 1, 2017; Miami, FL, USA; Atlanta Hawks forward Paul Millsap (4) shoots over Miami Heat forward Luke Babbitt (5) during the first half at American Airlines Arena. Miami Heat won 116-93. Mandatory Credit: Steve Mitchell-USA TODAY Sports
3. Hawks already explored a sign-and-trade
Numerous teams could benefit from adding Paul Millsap to their lineup this summer and the Atlanta Hawks have reportedly considered helping them, for a price.
Atlanta is the only organization capable of signing Millsap to a five-year contract with more than $200 million guaranteed, but the team has the ability to sign him to a four-year max deal worth what other suitors could offer in free agency and then send him to another team in a sign-and-trade.
By doing so, the Hawks could land some promising pieces in return.
Many franchises have struggled to land top-tier players in free agency, but believe adding a veteran player to a roster filled with young prospects could be enough to make a playoff push.
ESPN's Brian Windhorst has reported that Atlanta has put out feelers for Millsap sign-and-trade options, with Sacramento, Phoenix and Denver potentially being interested.
Millsap was placed on the trading block early into the 2016-17 season, only the Hawks front office received backlash from teammates and coach Mike Budenholzer.
With a regime change in Atlanta's front office, the likelihood of Millsap being dealt, instead of losing him for nothing in free agency, continues to rise.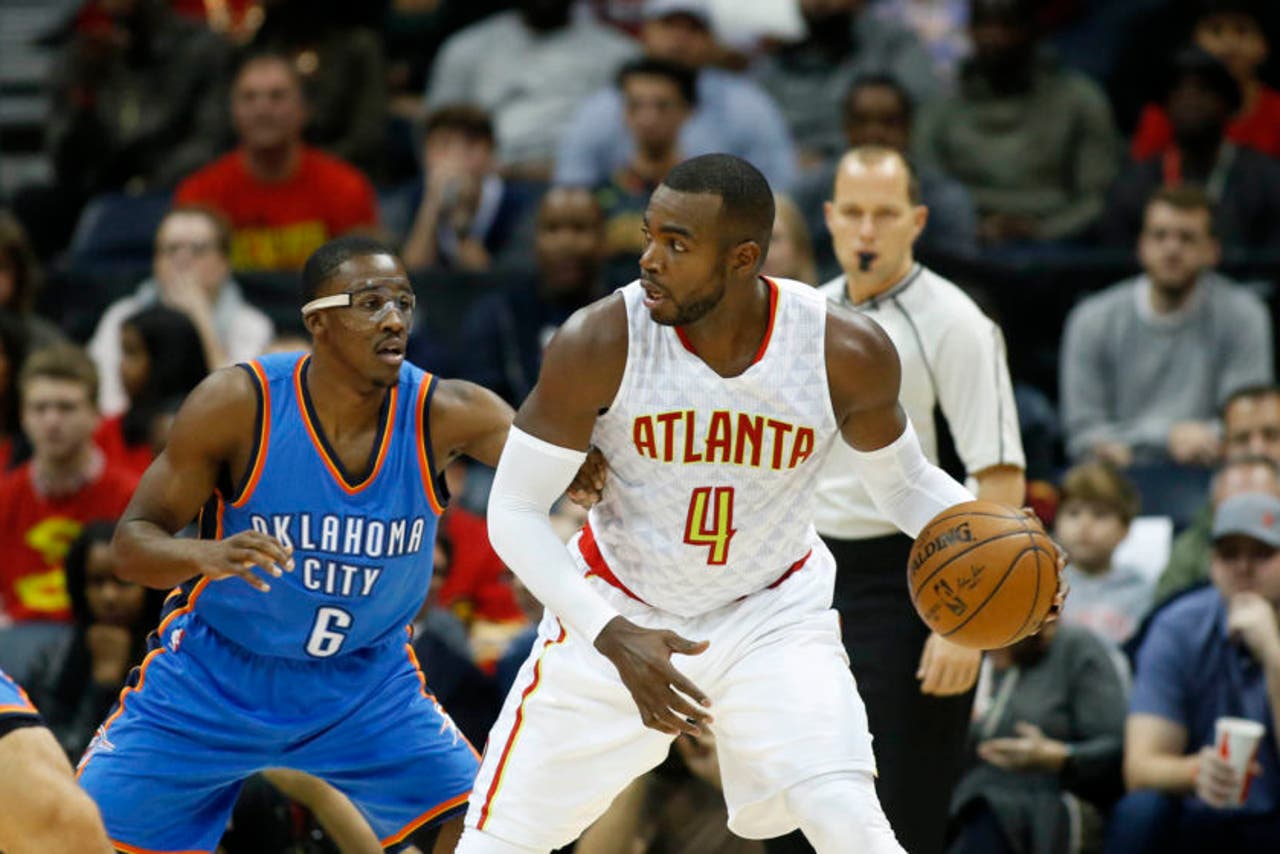 Dec 5, 2016; Atlanta, GA, USA; Atlanta Hawks forward Paul Millsap (4) drives against Oklahoma City Thunder guard Semaj Christon (6) in the first quarter at Philips Arena. Mandatory Credit: Jason Getz-USA TODAY Sports
2. A max contract from Atlanta unlikely
The Atlanta Hawks convinced Travis Schlenk, the assistant general manager for the Warriors, to leave the team and take control of all basketball decisions for the organization.
Among the first moves Schlenk opted to make was publicly declaring Millsap would likely receive better offers from around the league.
Hesitant to offer Millsap a five-year deal worth over $200 million, the Hawks believe retaining him is a priority, but clearly a salary limit has been established.
Three or four teams have made it known they are willing to give Millsap the max contract they can offer — $154 million over four years — so even if the Hawks fail to bring a max contact, he will have a few options in free agency.
Players signing for a max contract simply have to be elite producers and if there is any hesitancy Millsap can provide just that over a span of up to 410 games in the next five years, then Atlanta should move in another direction.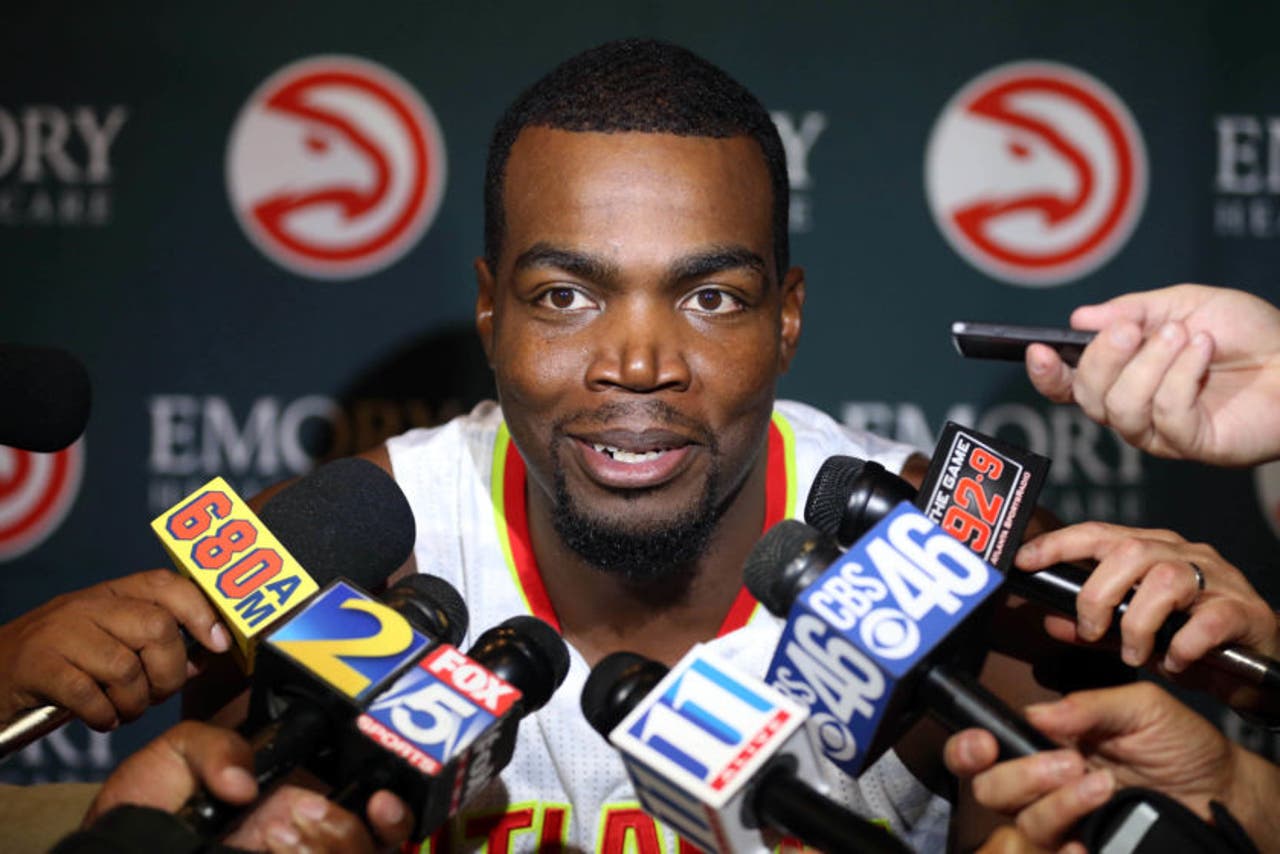 Sep 26, 2016; Atlanta, GA, USA; Atlanta Hawks forward Paul Millsap (4) talks with members of the media during Atlanta Hawks media day at The W Hotel. Mandatory Credit: Jason Getz-USA TODAY Sports
1. Start of a rebuild
The Atlanta Hawks hired Travis Schlenk away from Golden State in an effort to transform the team from one that merely qualifies for the playoffs into a championship contender.
Atlanta has earned a postseason berth in each of the past 10 seasons, the longest streak in the Eastern Conference and the second longest run in franchise history, but in that span, the Hawks have eliminated an opponent just six times.
The best run the team experienced came in 2015, as Atlanta capped off a 60-win season by advancing to the Eastern Conference Finals with victories over Brooklyn and Washington.
Only the Cavaliers stood in the way of a appearance in the NBA Finals. Despite having home-court advantage, Atlanta was swept in a lopsided series. Cleveland won by an average of 13.3 points per game in the series.
Instead of retaining the centerpiece, Paul Millsap, from that team at an extremely high price, the Hawks should turn the team over to Dennis Schroder and see if John Collins, the 19th overall pick in the 2017 NBA Draft, is capable of stepping in as the starting power forward.
The Hawks had a successful run, but it is apparent the team is ready to rebuild. Retaining Millsap makes little sense for Atlanta going forward.
More from Hoops Habit
This article originally appeared on
---
---