National Basketball Association
National Basketball Association
Anthony carries Knicks past Celtics, 116-92
Published
Mar. 12, 2014 9:57 p.m. ET

BOSTON (AP) Carmelo Anthony made it so the Knicks hardly missed their resting big men.
Anthony scored 19 of his 34 points in the first half as New York built a 24-point lead and coasted to their fifth straight win, 116-92 over the Boston Celtics on Wednesday night.
Anthony nailed three 3-pointers as the Knicks pulled to a double digit lead 4 1/2 minutes into the game.
''We got it going early,'' Anthony said. ''We shot the ball well early. Defensively, we had it clicking early. They made a few runs, but we finished the game out strong.''
Tim Hardaway Jr. added 22 points, J.R. Smith 13 and Cole Aldrich had 12 with 10 rebounds in his first career start for the Knicks, who are making a charge for the Eastern Conference's eighth and final playoff spot.
Knicks coach Mike Woodson praised Aldrich, who got big minutes at center with veterans Tyson Chandler and Amare Stoudemire both getting the night off, and said he gave him a game ball after for his performance.
''I thought Cole kind of reminded you of last year's team, you know when a guy goes down and another guy - the next guy in line - steps in and he plugs in,'' Woodson said. ''Cole was that guy tonight.''
Anthony felt the Knicks were sparked by Aldrich's play.
''He stepped up big time. Cole's been very patient this year, waiting for his number to be called,'' Anthony said. ''He stepped up to the challenge and gave us a big lift offensively and defensively.''
The victory moved the Knicks into ninth place, a half-game ahead of Detroit, which lost in Toronto on Wednesday. They are three games behind eighth-place Atlanta.
Woodson said things are finally coming together after a rough start to the season.
''It's kind of what we envisioned when we came out of camp,'' he said. ''For all the ups and downs that we've had based on injuries, we've got four bigs sitting at home that are pivotal to our ballclub, so we're going to need them back to continue this run.''
Jeff Green led Boston with 27 points. Kris Humphries and Jerryd Bayless each had 15 for the Celtics, who have lost nine of 12.
Boston couldn't stop Anthony and the rest of the Knicks from nailing shots in the first half.
''Because of their shooting all around, they were in a good rhythm,'' Boston coach Brad Stevens said. ''It started with Carmelo hitting those in isolation.''
The Celtics were without guard Rajon Rondo, who was rested on the second of consecutive night games in his comeback from a right knee injury that ended his season last year in January.
''Everybody was making shots for them (in the first half),'' Humphries said.
The Knicks, who led by 20 at the half and had opened a double-digit lead early in the first quarter, saw their advantage sliced to 84-75 on Green's 3-pointer with 1:12 left in the third, but Hardaway's free throw gave them a 10-point edge entering the final quarter.
Pablo Prigioni then made a 3 in the opening minute of the fourth and Boston never closed it back into single digits the rest of the way.
New York led 68-48 at halftime.
The Knicks went 9 of 10 on 3-point attempts and shot 60.5 percent overall (26 of 43) in the opening half. Boston was just 2 of 7 on 3s.
''We got put in a hole,'' Green said. ''They got an early start, gave them rhythm and it was hard to get them out of that rhythm.''
New York never trailed. The Knicks shot 63.6 percent in the opening quarter and led 36-24 after one.
They didn't let up in the second, keeping their lead in double digits the entire way to halftime. They pushed it to 57-37 on Hardaway's fast-break dunk midway into the quarter and opened their biggest lead of the half 68-44 on Hardaway's fade-away jumper late in the quarter.
NOTES: Woodson talked about his team's struggles due to injuries this season before the game but said, ''I'm not one to complain. I'm going to keep on pushing guys to try and get over the hump and see if we can get this eighth (playoff) spot.'' ... It was the fourth and final meeting of the season between the teams. They split the series. ... New York's 7-foot center Andrea Bargnani missed his 24th straight game with a left elbow injury. ... The Knicks' first-half point total was the most Boston's allowed at home since 2005.
---
---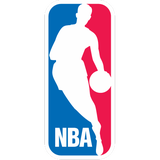 Get more from National Basketball Association
Follow your favorites to get information about games, news and more
---