National Basketball Association
National Basketball Association
All hail King James: LeBron rules NBA
Published
Oct. 24, 2014 3:32 p.m. ET

CLEVELAND (AP) His shirt soaked with champagne after winning his fourth title in 2007, Tim Duncan had one more move before celebrating further with his Spurs teammates. He pivoted in a hallway inside Quicken Loans Arena, pulled 22-year-old LeBron James close and delivered a message.
''The league is going to be yours soon,'' Duncan told James.
Seven years later, there's no denying the power and influence James holds over the NBA.
It's his league.
Beyond being the world's most complete player, a multifaceted, once-in-a-generation megastar, James is the undisputed face of his sport. Both iconic and inspirational, James transcends the game like Michael Jordan before him.
Whether it's adding a new wrinkle to his offensive repertoire, signing a shorter contract to give himself more options or his choice of headphones, James sets standards on and off the floor. He recently passed Tiger Woods as the athlete with the top brand value, according to Forbes, with endorsements worth more than $50 million last year alone.
''We have tons of stars in this league,'' Mavericks center Tyson Chandler said. ''But that's another level and a different magnitude of a player.''
Two months shy of his 30th birthday, James already has a lifetime's worth of accomplishments: Two-time NBA champion, four-time MVP, double Olympic gold medalist, A-list celebrity, philanthropist, businessman, husband and father.
''And,'' Milwaukee coach Jason Kidd said with a sigh, ''he's still young.''
His decision this summer to return to the Cavs - revealed in a touching essay - helped Akron's favorite son win over fans who felt swindled when he signed with Miami four years ago.
By coming home, James boosted Cleveland's image and economy, turning a city already on the rebound into a sports hotspot and attractive destination for future free agents.
LeRoy Brooks, a finance professor at John Carroll University, estimates James' return will produce nearly $500 million in revenue in the city. The Cavs sold out season tickets, bars and restaurants are expanding staff and downtown hotels are filling up with out-of-town guests for the winter, when cold winds off Lake Erie keep locals inside.
Teamed with All-Stars Kevin Love and Kyrie Irving, James and the Cavs are a must-see attraction.
''Everybody is getting a piece of him coming back,'' Chandler said. ''Clearly, he's the big dog.''
And as he approaches his 12th season, James faces greater pressure than ever. Every move draws comparisons to Jordan and other legends. If he can deliver Cleveland its first pro sports title since 1964, he'll boost his argument as the game's all-time best.
The latest chapter in his campaign launched with his essay: ''I'm coming home.''
The words brought Cleveland to a standstill.
Workers at lunch spilled into the streets with joy. Grown men cried at James' heartfelt sentiments.
''To be able to affect people's lives in the greater good, I'm very humbled by that and I don't take those moments for granted,'' James said, reflecting on his July 11 proclamation. ''Once I'm done, I'll be able to really sit back and say, `Wow, that happened.' And try to enjoy some of it.''
James plotted the move for some time. He kept a close eye on the Cavs from afar, publicly stating he liked their direction. He felt they were a player or two from contention. Turns out he was the missing piece.
Still, James came back despite several unknowns.
He had never met new Cavs coach David Blatt, a European legend hired in June. He didn't know general manager David Griffin, either. And there was no guarantee the team could bolster its roster.
There was also the rift with Cavs owner Dan Gilbert, who assailed James with a famous letter. The two met in Florida a few days before the decision, Gilbert apologized and James forgave him, preferring to talk face to face.
''You hash it out and move on,'' James said.
James felt as long as he was coming home all things were possible. The team itself was a small factor.
''It was more about these fans and the city and the people here and the people who watched me grow from when I first picked up a basketball at age 8 to now at 29,'' he said. ''The team didn't mean much.''
Expectations have grown after Love came in a blockbuster trade and the Cavs signed free agents Shawn Marion, Mike Miller and James Jones, a supporting cast loaded with playoff experience.
''I didn't envision our team being like this right off the bat,'' said James, who signed a two-year, $42.1 million contract. ''I did sacrifice the right now for the future. I felt like me coming, we could hopefully add some pieces. Obviously it happened quicker than I thought.''
Once reluctant to take a strong stance on issues, James recognizes there's a larger responsibility inherent in being the league's top player. Lately, he has been more outspoken on issues like the length of the season and the NBA's TV deal.
He's embraced his role as a leader, and not just for the Cavaliers.
For everyone.
''Four years ago a 25-, 26-year-old LeBron was just starting to figure this global thing out,'' Jones said. ''But now he understands as a 12-year veteran that he is the face of the game and the game goes where he goes. He takes it personally, because it's a good thing for the players.''
---
---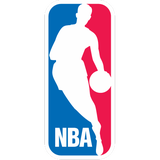 Get more from National Basketball Association
Follow your favorites to get information about games, news and more
---