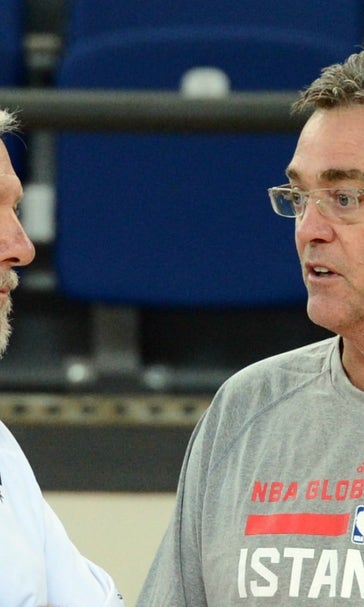 5 R.C. Buford moves that turned the San Antonio Spurs into a dynasty
May 9, 2016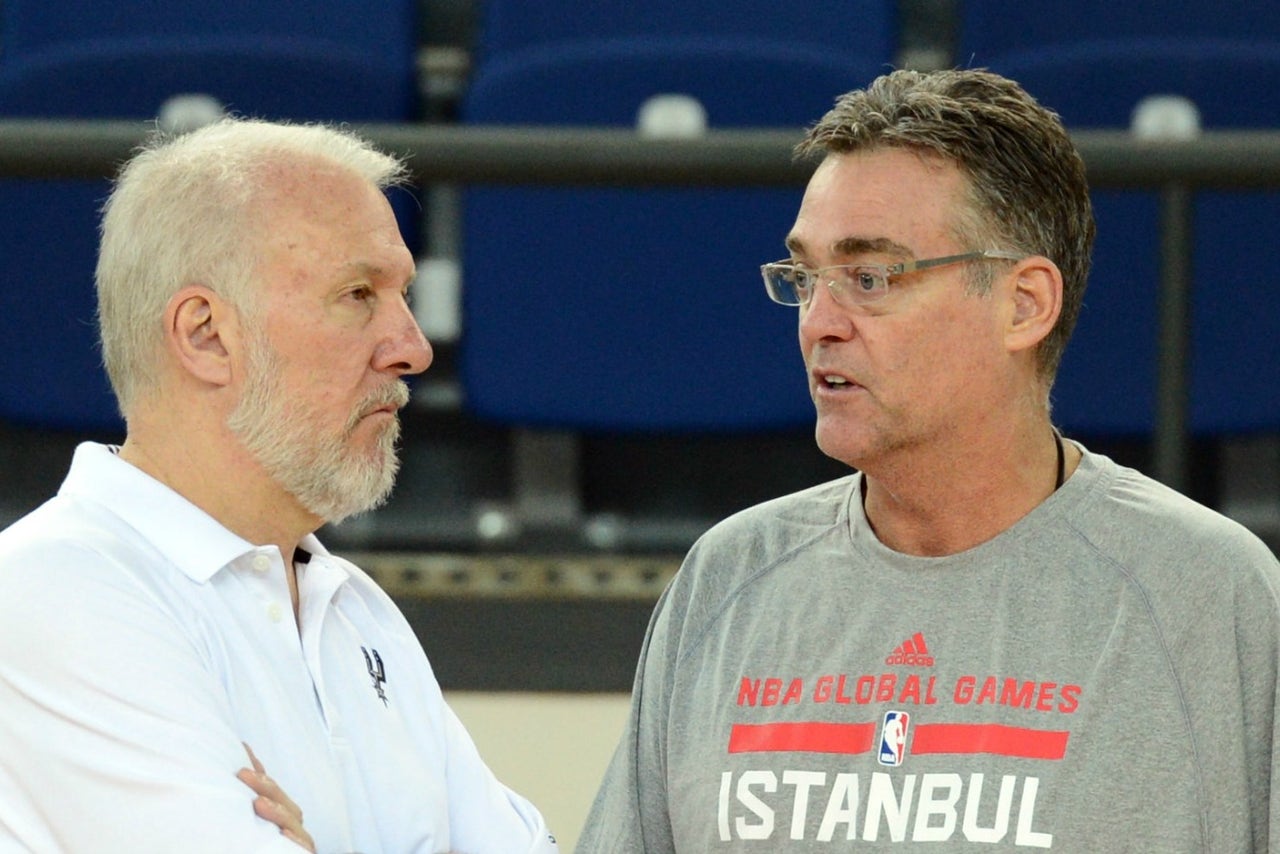 On Monday, San Antonio Spurs general manager R.C. Buford won his second Executive of the Year award in three years. Despite there being several deserving candidates—€"for what's arguably the NBA's most ambiguous honor—€"Buford deserves it for his scrupulous pursuit of LaMarcus Aldridge last summer. 
The Spurs won 67 games and had a historically dominant defense, and Buford sacrificed very little while navigating through complications cap-related machinations to get them there.
Every momentous player acquisition takes years of planning and an incredible amount of luck. But Buford, who co-pilots San Antonio's front office with head coach Gregg Popovich, is a huge reason why this organization is a model for professional sports teams all across the world. 
Since coming aboard in his current role back in 2002, here are five franchise-sustaining decisions he helped make that have helped maintain one of the most envied infrastructures in NBA history.
This doesn't seem like a huge deal -- in large part because Joseph never even elevated himself to a permanent backup role within San Antonio's oceanic depth chart, and San Antonio wound up losing him for nothing in free agency -- but it's symbolic of Buford's eye for talent. 
It's pure gravy whenever a championship contender nails a late first-round draft pick. Positive returns are rare, but Buford plucked Joseph with the 29th overall selection in 2011, a modest jolt of athleticism who helped San Antonio's aging backcourt get through two straight runs to the Finals.
The Spurs could've whiffed here. They didn't, and Joseph is now arguably the fourth-best player on a Toronto Raptors team that's two wins away from making the Eastern Conference finals. 
Six years ago, the Spurs saw something in Green no other team did. Their combination of patience and care eventually bore a prototypical 3-and-D swingman who's currently on one of the best bargain contracts in the league. Green was on his way out of the NBA before the Spurs threw him a lifeline in 2010 -- €"and again in 2011, after they waived him in November. 
Two years later, he led the entire postseason in 3-pointers made and attempted, with a sizzling outside shot that added a new dimension to San Antonio's offense. On the other end, he provided versatile, aggressive defense against the likes of Dwyane Wade, LeBron James, Kevin Durant, Russell Westbrook and Chris Paul. 
There's no way the Spurs win it all in 2014 without Green's contribution, and Buford gets bonus points for re-signing him to a $40 million deal last summer, which is a fraction of what he's actually worth. 
The Charlotte Bobcats waived Diaw in the middle of the 2011-12 season because, to put it as nicely as possible, he was one of the NBA's saddest players. Diaw shot 41 percent from the floor, 26.7 percent from behind the 3-point arc and hardly looked the part of a dependable NBA player.
The Spurs (being the Spurs) signed Diaw off the scrap heap and found ways to motivate him/utilize his unique talent.
Diaw was crucial towards the end of San Antonio's Finals run in 2014, averaging 10 points, 6.7 rebounds and 4.3 assists per game against the Oklahoma City Thunder and Miami Heat.
Similar to Green, Buford then re-signed Diaw to a below market value contract in 2014 -- a short-term, non-guaranteed deal that couldn't allow him to get too comfortable.
Everything about the acquisition is impressive, from Buford being able to clear enough cap space to convincing the top free agent available that it's worthwhile to silence his own ego and accept a smaller role.
Buford and the Spurs were patient and shrewd -- €"particularly with how they handled Kawhi Leonard's restricted free agency -- €"enough to make it happen, and now their championship window is arguably as wide as it's ever been.
Using hindsight as our friend, the only trade from the past five years that's less forgivable is James Harden to the Houston Rockets. Leonard is a super duper megastar, one of the five best and most valuable players in the league and he's yet to reach his peak. 
The decision to give up a known commodity (Hill) who was beloved by teammates and coaches, for a first-round pick that isn't even in the lottery, takes a bold, forward-thinking mindset. 
There is no Aldridge without this trade, and, more importantly, there is no fifth title. Have Tim Duncan and Manu Ginobili retired if the Spurs don't make this trade? Is Popovich still a coach? 
It looks like a no-brainer today, but this deal was questionable at the time, and San Antonio's front office deserves a never-ending amount of credit for pulling it off.
---
---