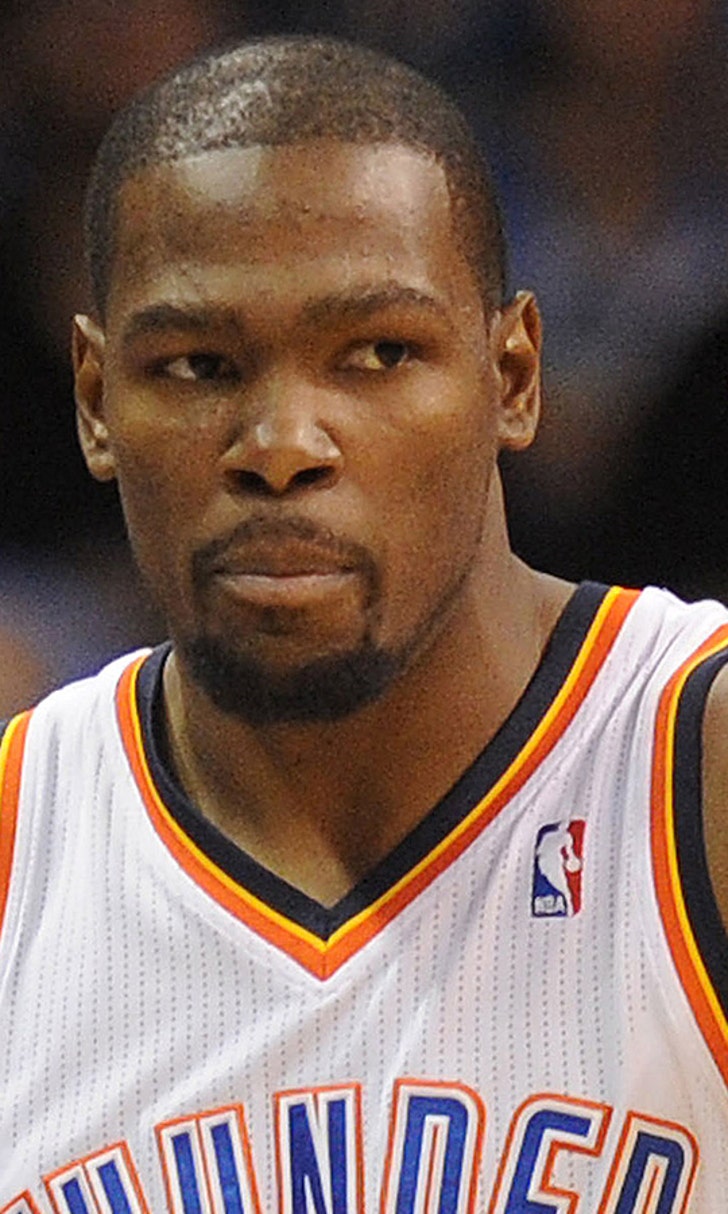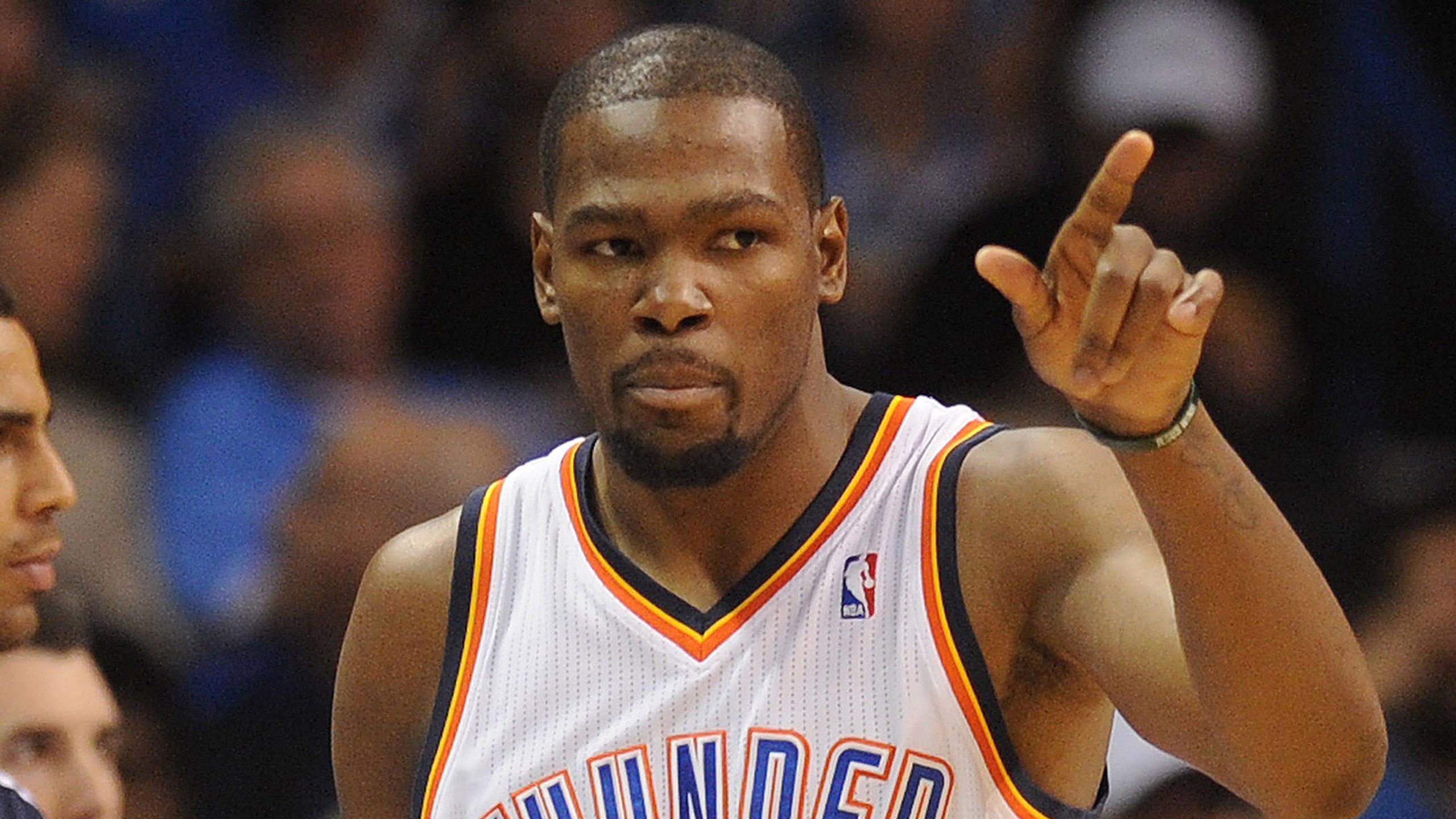 40 and over: With 45, KD's the easy leader of this cold-blooded club
BY Jeff Caplan • January 28, 2016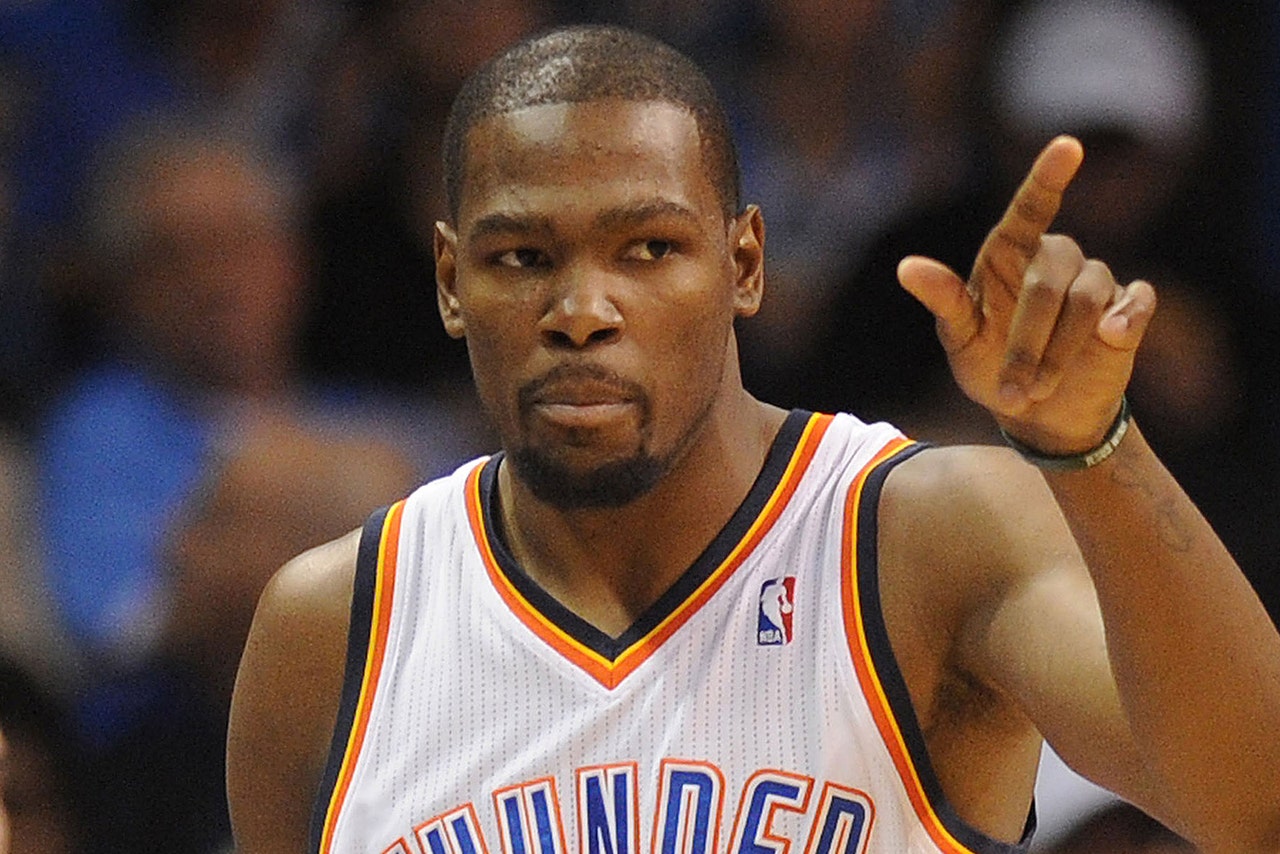 When Oklahoma City Thunder All-Star Kevin Durant pumped in 44 points against the New York Knicks on Tuesday, it was the second time this season that he scored 40 or more, and the 45th time since he entered the league in the 2007-08 season.
Nobody's done it more.
Since the spindly, 7-footer stepped foot onto an NBA floor, he's been a scoring machine with four scoring titles. LeBron James is next on the 40-or-more list since the 2007-08 season with 38. Kobe Bryant has 36. Also included on the top-10 list is Durant's former Thunder teammate, James Harden, who has done it 21 times (Harden entered the league in 2009-10), and current Thunder teammate Russell Westbrook, who has 15 games of 40-plus points (he entered the league in 2008-09). Here's the full list.
Durant didn't hit 40 in Wednesday's 126-123 win at Minnesota, but he did have 27 points, nine rebounds and five assists. He also buried two big buckets in crunch time to seal second consecutive tight road win.
---
---