Yarborough left racing while at his best
BY foxsports • January 16, 2012
Some men learn the art of racing, the ability to finesse a car.
Some inherently understand the feel they are looking for and how to lead the team to the necessary changes.
And then there are those of the truly rare breed. Men who possess such a rare combination of sheer talent and gritty determination they can muscle any car into a racing machine. Men who bring such toughness to the sport they can manhandle an ill-handling car to the finish — and to the front of the field.
Cale Yarborough was just such a racer.
Ask the men who competed against and around him, those who watched him win three consecutive NASCAR Cup titles and 83 races. They'll tell you that Yarborough is firmly in that final category.
He grabbed victories in the day when stock cars did not have power steering, when they did not possess air conditioning, when pit stops weren't limited by speed and when men didn't train specifically for races — they just lived working lives that kept them in condition for competition.
Yarborough ran for some of the most storied teams in the sport, only adding to their reputations and legacy. He ran against some of the best drivers to ever race in NASCAR, and he gave them a run for their money every time he got behind the wheel.
"Cale Yarborough is the toughest driver I've ever seen drive a race car," says Jeff Hammond, a member of Yarborough's Junior Johnson-owned team. " . . . There's nobody that could take a race car, put it on his shoulders and carry it like Cale can. It's like, if the car was perfect, he would just pound the competition into the ground that much harder.
"But when the car wasn't perfect is when he did his best work. He could take less and do more with it than anybody else I've ever seen get behind the wheel."
As he looks back over his career, Yarborough seems pleased with all he accomplished. He also seems content with his life after racing – and exceptionally pleased to be preparing to join the Class of 2012 for induction into the NASCAR Hall of Fame.
The fact that Yarborough deserves to be enshrined among the sport's greats is undisputed.
Yarborough is most known for two things: He set a NASCAR mark that stood for years, and he took part in a fight in 1979 that helped vault the sport to new heights.
A native of Sardis, SC, Yarborough never shied from living his life to the fullest. A pilot in his spare time, a former football star, a sometimes wrestler and a man who embraced all the challenges that were laid before him, Yarborough turned his focus to racing – and the sport has never been the same since.
The choice to be a racer wasn't easy, though. Yarborough had an opportunity to play college football and planned to intersperse that with racing in the summer.
"I had a scholarship to Clemson, a football scholarship, playing under Frank Howard. I was racing during the summer," Yarborough once explained. "I was just about to win the track championship. I went to coach Howard and told him I needed to go home to race one more race, that I'd be through with it. He said, 'If you go back, pack your clothes, don't come back. You either go and race or play football. So I packed my clothes and left.'
"Of course, he kept calling. I told him, I said, 'You told me to pack my clothes, and that's what I did. I'm going to make racing my career.' He says, 'Son, you'll starve to death.' I said, 'Well, I may.' "
But he didn't, not even close.
He became known for his toughness, his ability to overcome setbacks and his perseverance over the course of a race. Statistically, he's noted for winning three consecutive championships — he's one of only two drivers to do so — and for winning 83 Cup races. If not for the decision to step back while in the prime of his career, Yarborough could have hit even more marks.
He won four Daytona 500s. He won 69 pole positions, 12 at Daytona and four in the Daytona 500.
And he did it when racing took all one had – before the era of safety advancements or even the cooling systems that have made conditions more comfortable for drivers. He did it when drivers stayed at hotels with the team, when families were truly waiting on the outside and not able to travel with drivers in the same manner as today.
As he looks at the sport, Yarborough acknowledges the physical nature of racing in his day.
"When I go by a racetrack or even watching some of the races or thinking about it, I think about how grueling those races were in the hot summertime," he says. "It was just a killer and I can put myself behind the wheel watching a race now, even though they're sitting in air-conditioned suits and air-conditioned helmets, but I can just remember how hot and grueling that was."
The cars, too, were difficult. How much so?
"I'd love to see one of these guys trying to do it today," Yarborough says with a quiet chuckle.
Yarborough concedes that, even in his prime, it would sometimes take a day or two to recover from a rough outing. But his life as a farmer and as an athlete — before and during his career – made it easier to adjust to things like heat in the race car.
He fought his way into the sport and earned his opportunity.
"I defy anyone to find a tougher driver in the history of NASCAR," said Steve Waid, a longtime NASCAR journalist. "When it came to race strategy, Yarborough knew very little about finesse. He didn't care to know. All he knew was to mash the pedal and strain every ounce of power out of his car, lap after lap.
"It was a reflection of his hardscrabble background — which included everything from boxing to semipro football — where being tough was required. That's why he meshed so well with team owner Junior Johnson, known in NASCAR history as a driver who went all out and cared little for the consequences."
Yarborough, now 72, is credited with his first start, and his only one that season, in 1957. He drove for the Wood Brothers in the late '60s, winning 13 races with the team. The respect he felt for team owner Glen Wood, and vice versa, carries over to this day.
"He was gritty, one of the grittiest drivers out there," Wood said. "He just did not like to lose in no form. He sat on the pole at Daytona, must have been '68, and the record stood for a long time until they repaved the track . . . He was a tough driver."
Yarborough sees their relationship simply.
"If it hadn't been for Glen Wood," Yarborough said, "I wouldn't be here today."
Leonard Wood, a longtime Wood Brothers Racing mechanic and engine mastermind, agrees that Yarborough was one of the toughest in the sport.
"He was a very hard driver," Leonard Wood said. "He had great success. . . . You couldn't hold him back for nothing."
He won his titles driving for Junior Johnson in 1976, '77 and '78. He finished fourth in the standings in 1979 and second in 1980 — and then he walked away from full-time competition.
At the height of his fame, in position to win more titles, Yarborough decided he was ready for another life.
He looked at his racing career, he looked at his family. And he realized he wanted more time at home.
"I had decided that I was going to cut back on my schedule and spend more time with my family," he said. "That's what I did and have never regretted it. I would have loved to have won that fourth one, but I felt like I needed to spend more time with my family. That was more important than a fourth championship."
Yarborough returned to his Sardis roots and took on a new role in life. He began working on his now-4,000-acre farm and concentrating on the things that made his life complete.
Like other drivers, he attempted team ownership for a while. But that was a short-lived endeavor before he returned to his farming roots.
He enjoyed the business side of cars, as well, at one time owning 12 Honda dealerships. Now he has one dealership, in Florence, NC, and is relaxed and enjoying a new pace in life. He goes to his dealership a couple of days a week, but other than that, he has left racing behind.
He laughs that even if his grandchildren wanted to get into the sport, they'd have to do it on their own.
"I've served my time and if they want it," he said, "they'll have to go after it themselves."
These days, Yarborough is happy just being back in Sardis.
"I'm back in my community," he said. "I do as much as I can for my community. I was on county council. I just finished digging a 30-acre lake and that was a prime experience. Took me 6-1/2 summers to do it, but I did it by myself. I dug and hauled and pushed. It's a beautiful place. I have all my equipment there, shops. I get up before daylight every morning and I don't come in until dark every night. There's always something to do and I really enjoy it. . . . That's my Bahamas."
For the most part, he still lives his life as he always did. He does a lot of things on his own. He works sun up to sun down, giving his all the way he always has.
Still, as he sits back and reflects on his career — he considers winning the 1968 Southern 500 at Darlington Raceway, a track practically in his back yard, as one of the highlights — Yarborough admits he misses racing.
And as he talks about his entry into the Hall of Fame, Yarborough tries to put it all into perspective. And while he knows his career could have gone on a bit longer, he's also pleased and content with the way things have turned out.
"I miss the competition," Yarborough said, "but I don't miss living on the road and being gone all the time."
---
---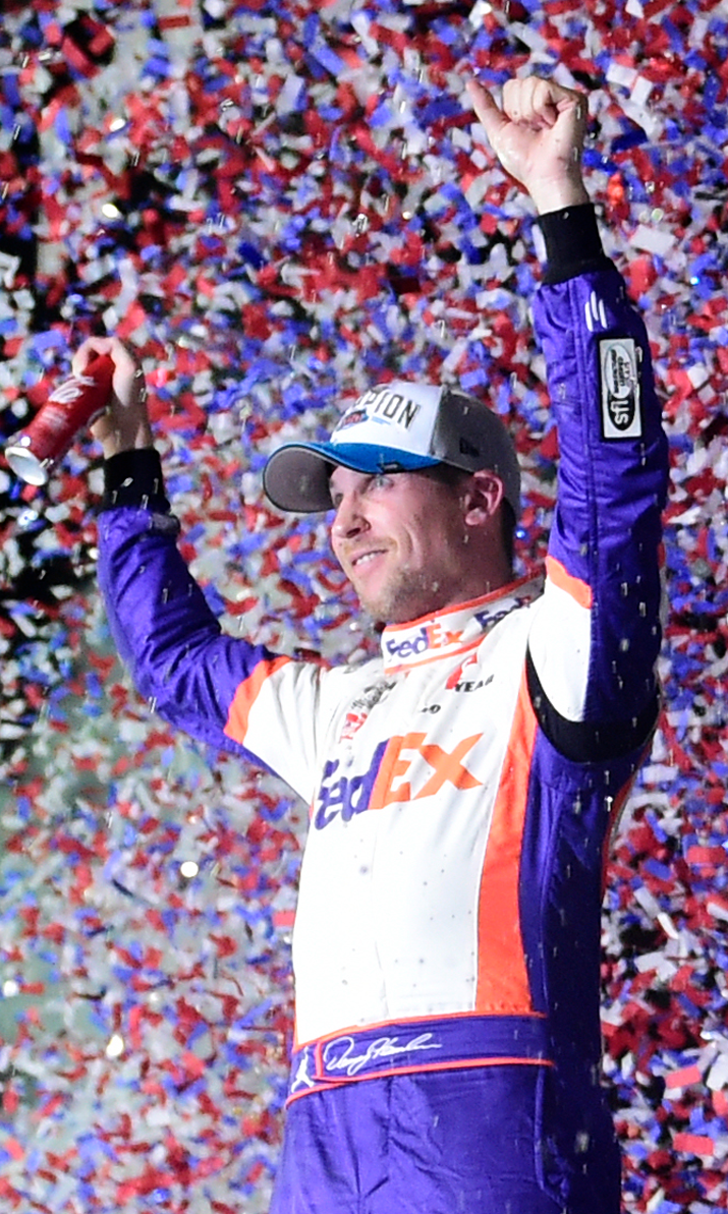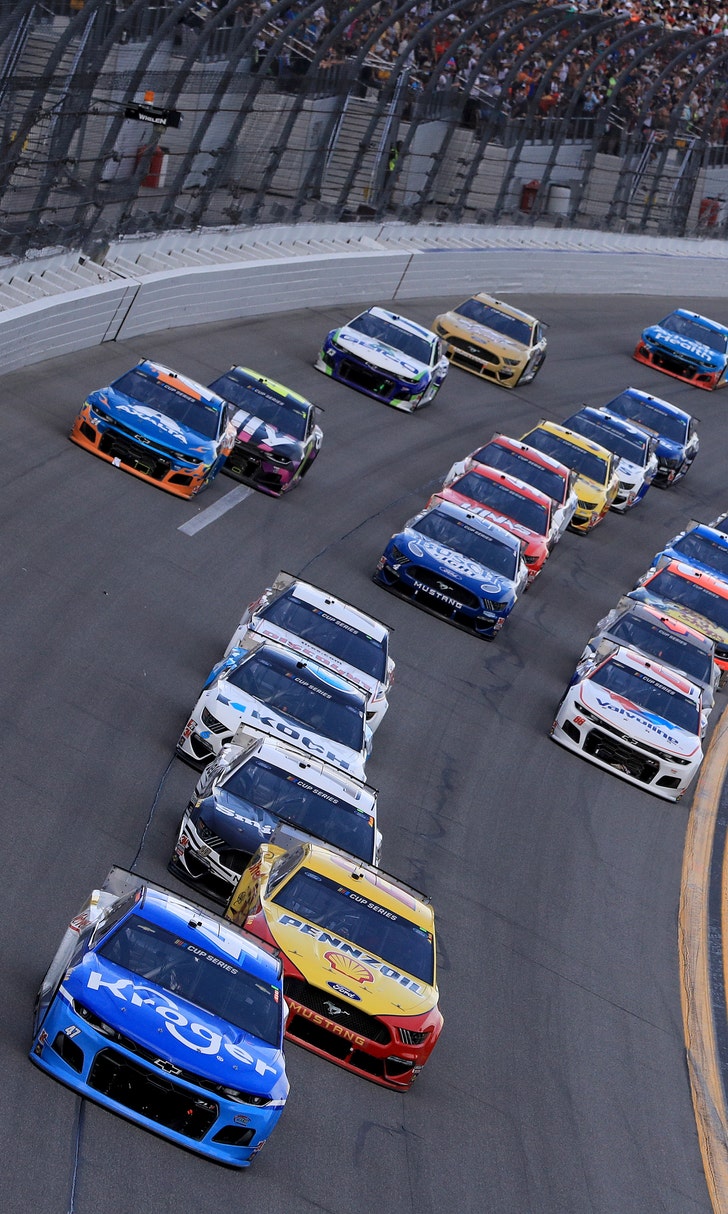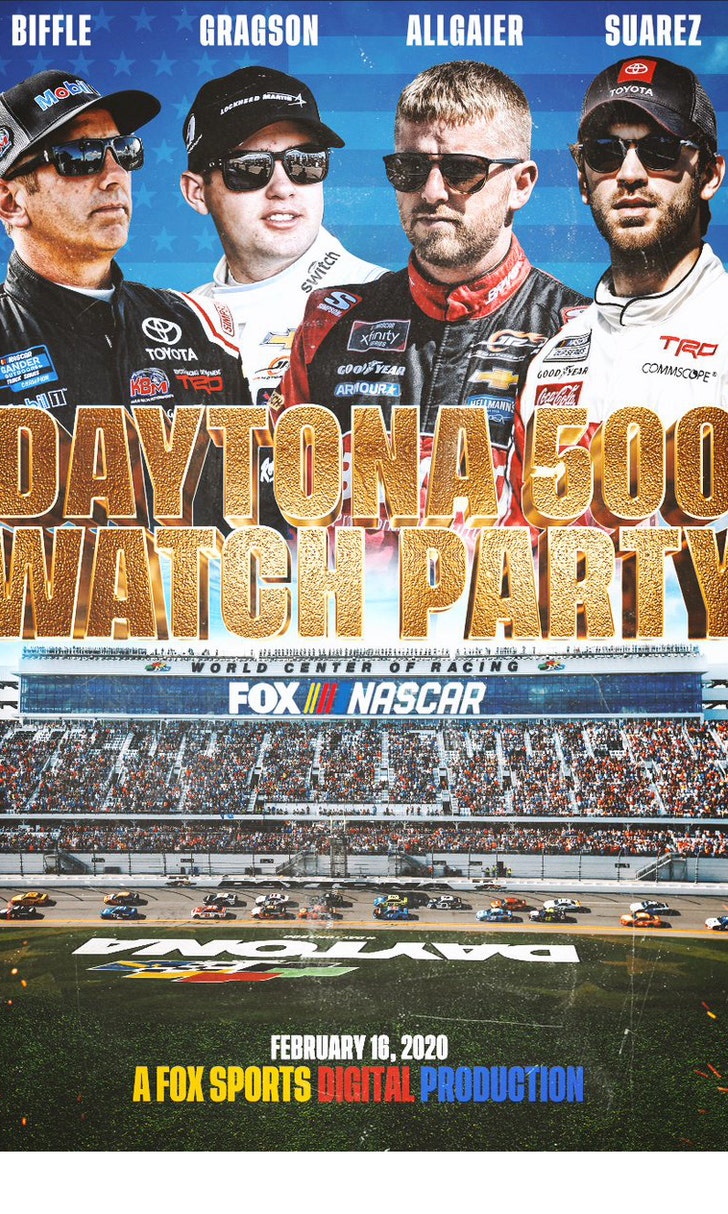 The Daytona 500 Watch Party!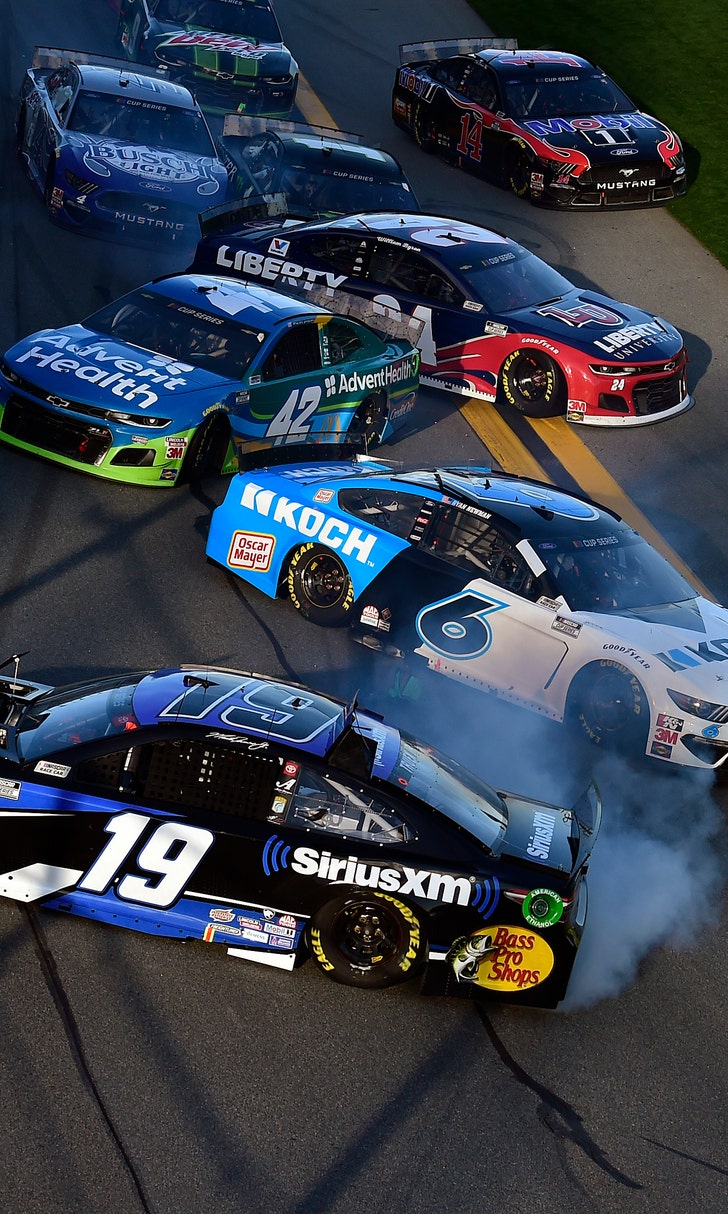 The Numbers Game At Daytona