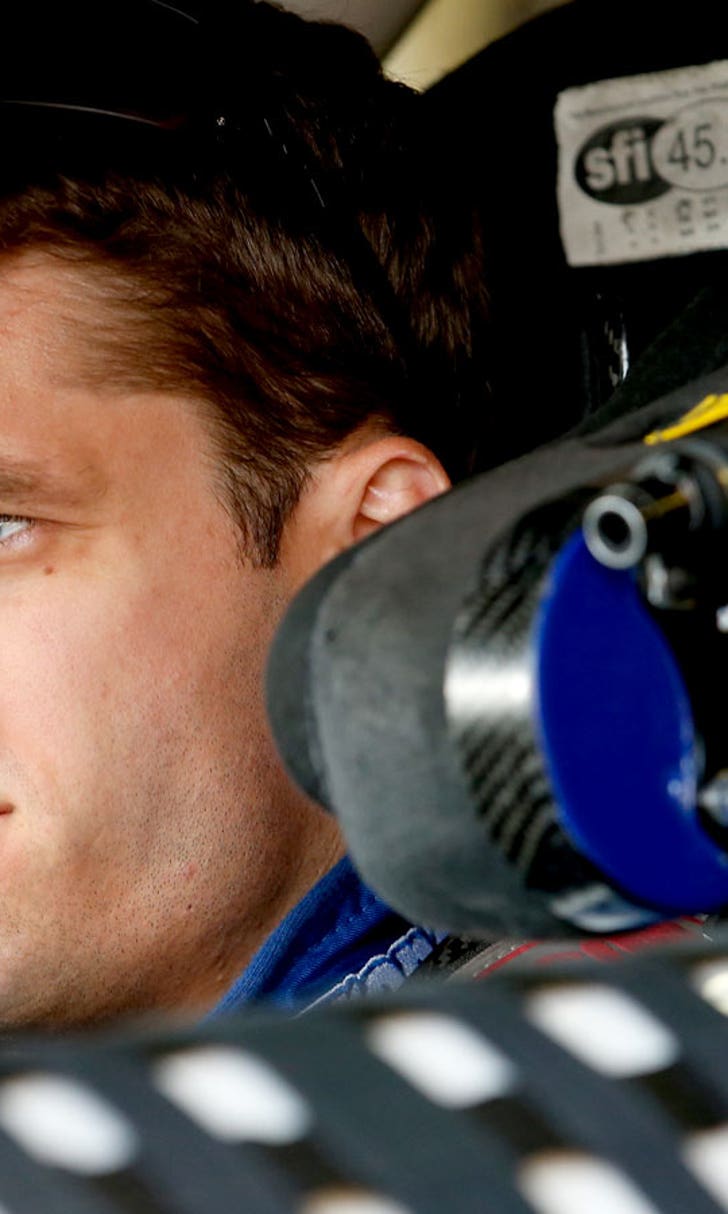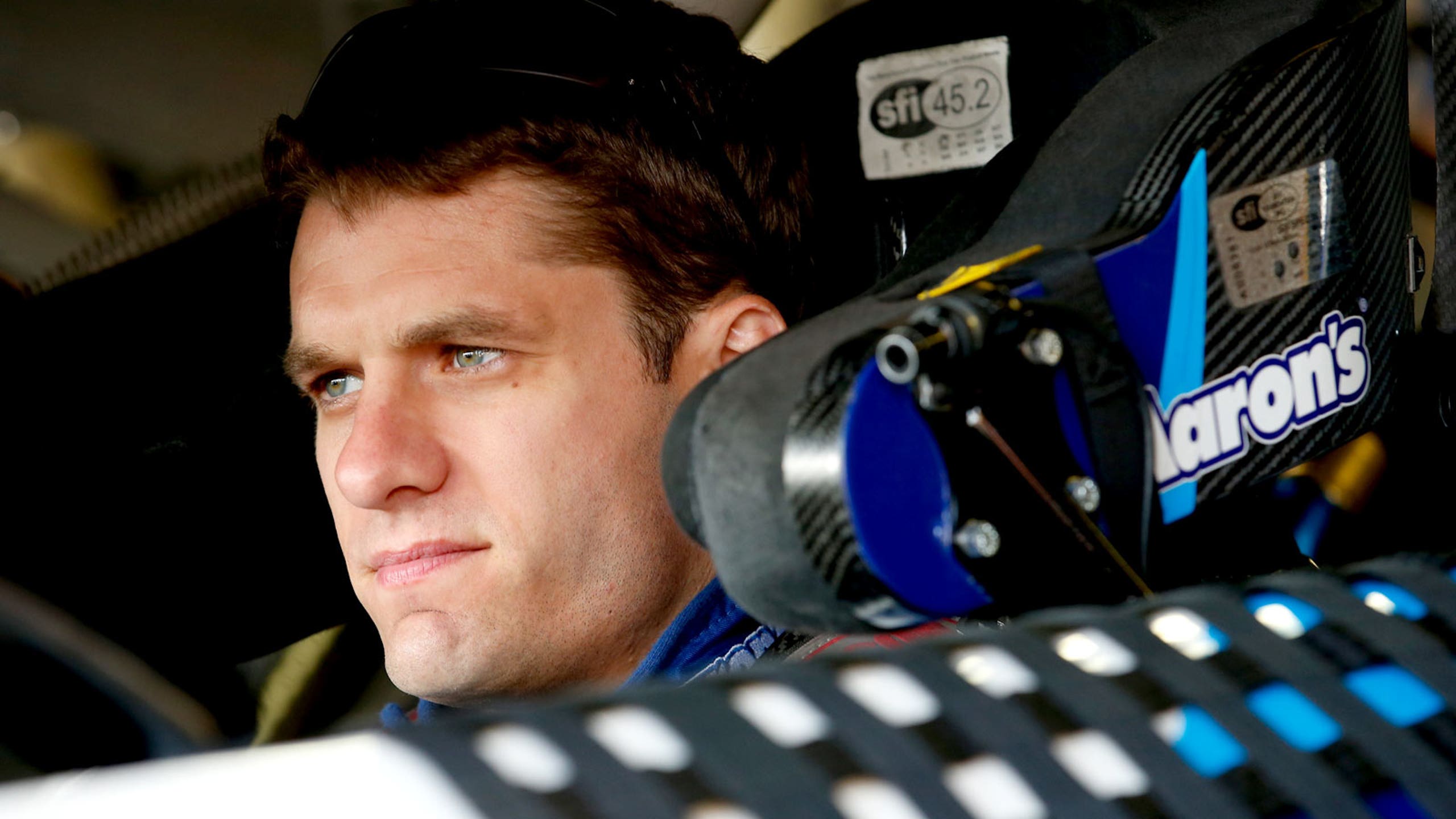 With no plans for 2016, is David Ragan the odd man out at MWR?
BY foxsports • August 19, 2015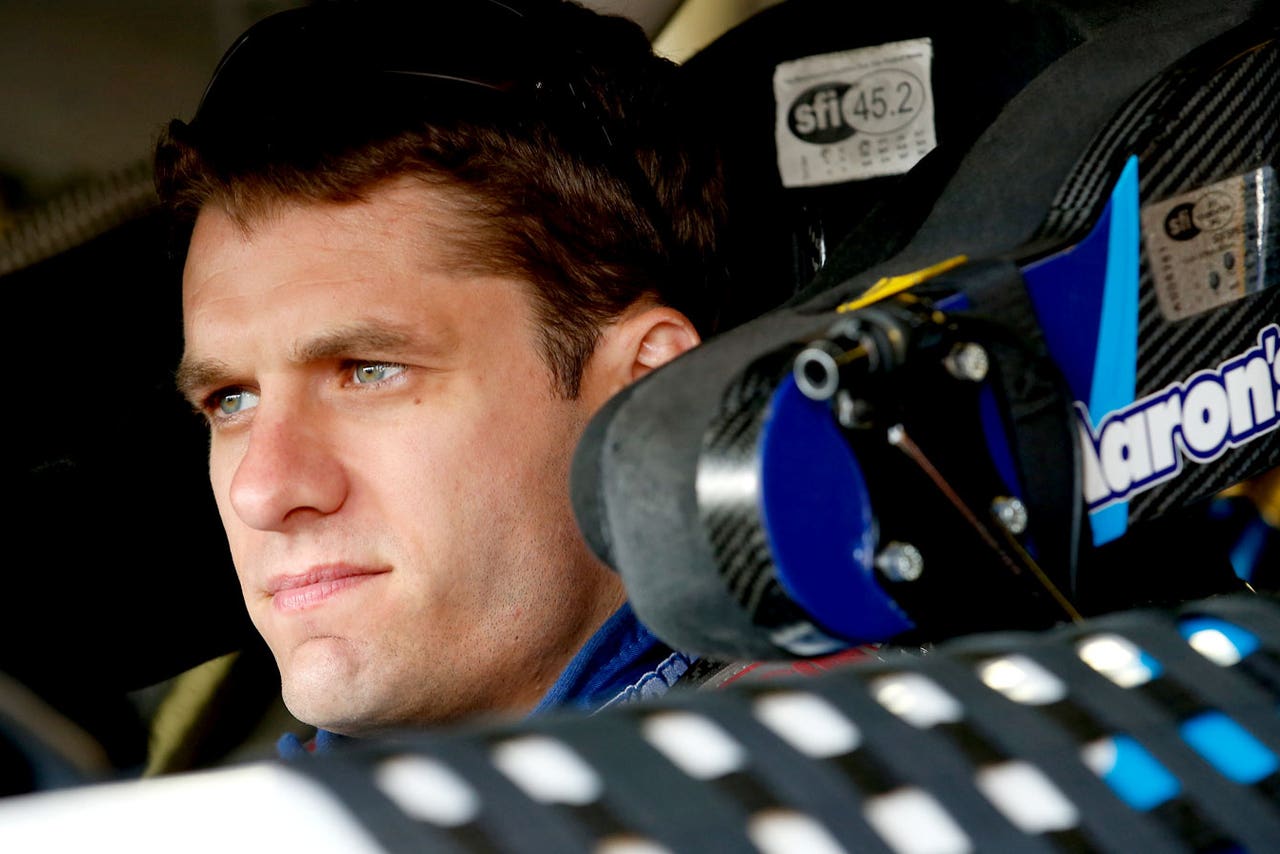 Much like many folks within the Michael Waltrip Racing organization, David Ragan was left in a precarious situation by Wednesday's news of the team's decision not to field a full-time Sprint Cup Series car in 2016.
Ragan, who started the 2015 season with Front Row Motorsports in Daytona before serving as a replacement driver for Kyle Busch at Joe Gibbs Racing, took over driving duties on the No. 55 MWR Toyota starting at Kansas Speedway in May.
Filling in for Brian Vickers, who was forced out of the car while dealing with blood-clot issues, Ragan has scored a best finish in the No. 55 car of 12th, which came in July at Daytona. On Wednesday, Ragan issued a statement saying he was "grateful for the opportunity" to work with Michael Waltrip Racing and Toyota.
"I have worked hard to be a good teammate and spokesperson for all of our sponsors, and as a team we have collectively improved our performance from the beginning of the season," he said in the statement. "I look forward to staying focused and trying to win a race this season for Aaron's and everyone at MWR.
"Going forward I will be working hard to secure a full-time ride in the Sprint Cup Series. At 29 years old, I feel my best years are in front of me."
With a total of two Sprint Cup Series victories on his resume from his time at Front Row and Roush Fenway Racing, Ragan believes he can still win in NASCAR's top division.
"It's encouraging to have success, but you always want more," Ragan told FOXSports.com on Aug. 6, 2015. "You have a little bit, it's just a taste and you want more. I try to keep a good attitude. I'm kind of a 'glass half-full' type of guy and try to see the bright side in any situation."
The bright side of the situation, Ragan pointed out, was the fact he still has the opportunity to drive each weekend in good equipment, as opposed to sitting on the sidelines trying to peak interest. At the same time, he understands there's a crop of young drivers making an impression both on teams and sponsors in NASCAR's lower divisions.
"I'm almost 30 years old, I'm not 20 anymore," he said. "I know 30 is still young in the grand scheme of things, but there are a lot of good 20-year-olds and 19-year-olds that have a lot of talent and that will be the next generation," he said. "I'm kind of in that middle range. I've got some good years left in front of me, I'm smarter than I have ever been as a race car driver, but age isn't on my side.
"I've just got to just stay focused, do the best job I can driving now, and that's certainly an audition for anything going forward."
---
---