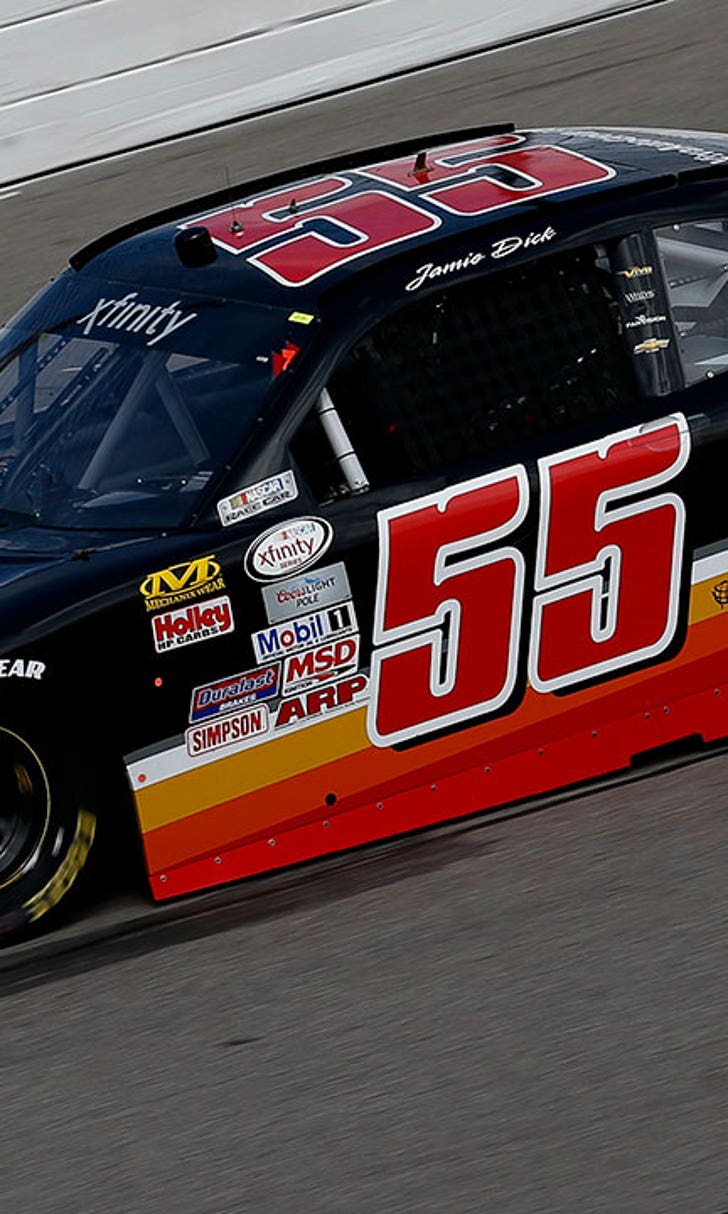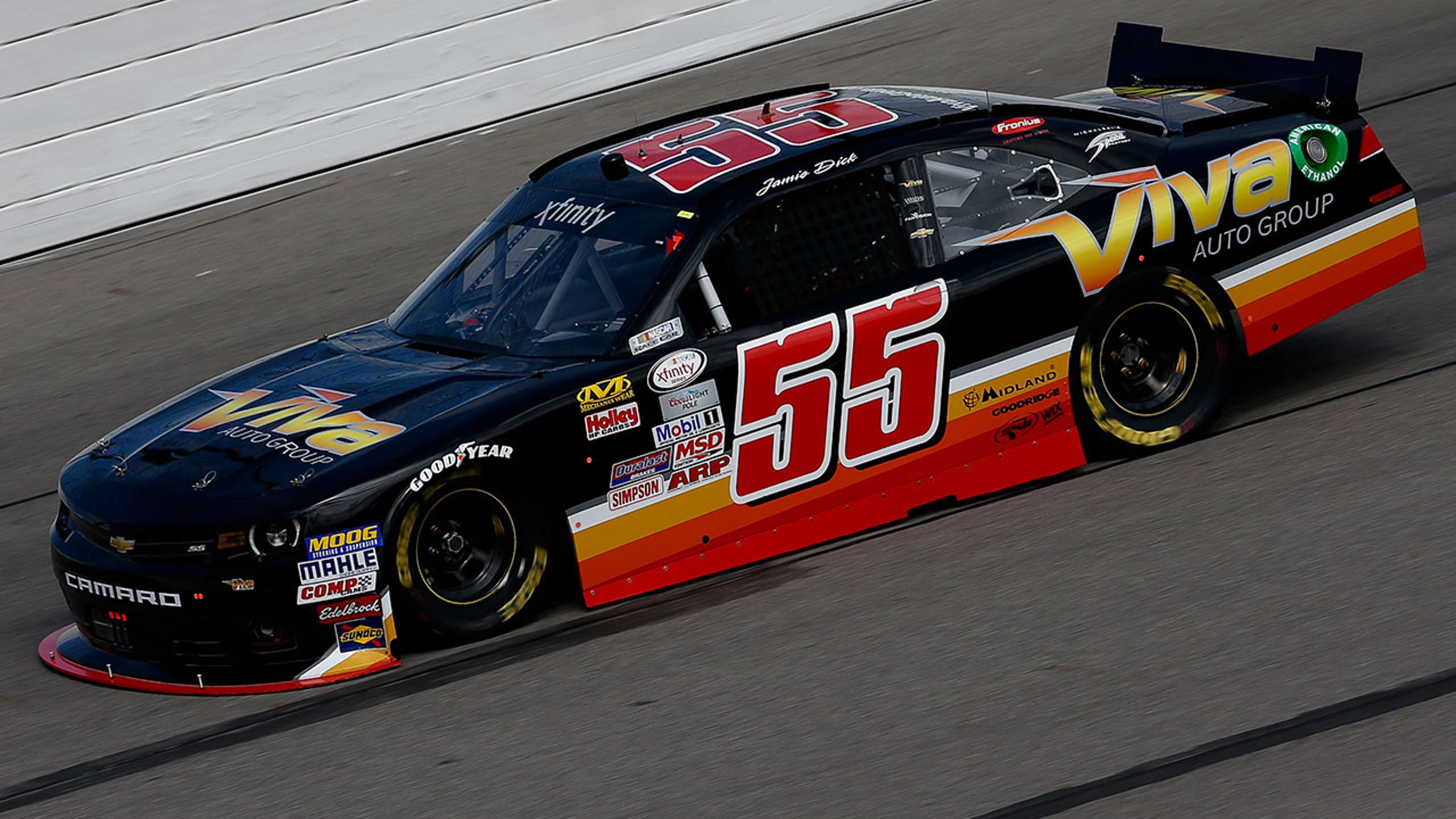 Viva Motorsports ceases operations after rough start to 2015
BY foxsports • June 15, 2015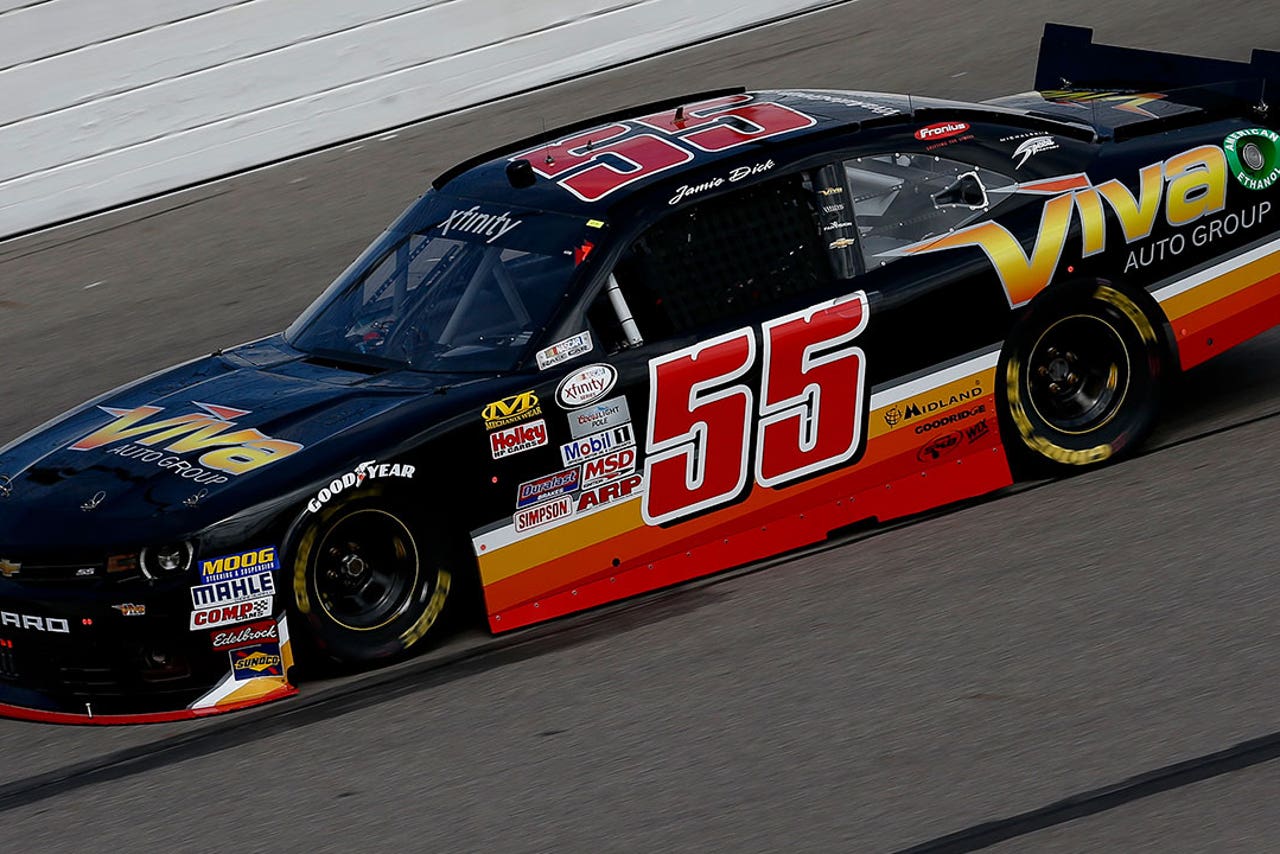 After a rough start to the 2015 NASCAR XFINITY Series season, Viva Motorsports announced late Monday afternoon it had ceased operations. The independent team fielded cars for Jamie Dick, Jeffrey Earnhardt and Brandon Gdovic. 
The team had an optimistic start to the season with Earnhardt coming on board, but the single-car organization suffered multiple setbacks over the course of the year that put them in a significant disadvantage. On March 15, Dick was hospitalized and diagnosed with diabetes. 
The month of May was not kind to Viva Motorsports. Dick struck a piece of tungsten ballast during a practice session at Iowa Speedway, with the weight going through the windshield and striking him in the helmet visor. While Dick was able to walk away, his car was destroyed. All told, Viva Motorsports would wreck four cars during the month of May, and were unable to bounce back. 
"It takes a tremendous level of commitment to compete at this level of auto racing, especially when striving to get better on limited resources, week in and week out," Jamie Dick said in an team release. "It has come to a point where my family and I cannot continue to make the personal and financial commitments that this sport requires. I have always been proud of the quality of race team we brought to the track. Instead of lessening that quality, we decided to take a step back from the sport."
"I want to thank the whole NASCAR community for allowing me to be part of the family," said Dick. "I want to thank our sponsors and our fans for all the support through the years. But most of all, I want to thank the employees of Viva Motorsports, both past and present, for making this team the best it could be."
All of the assets of Viva Motorsports have been sold, according to the release. 
---
---