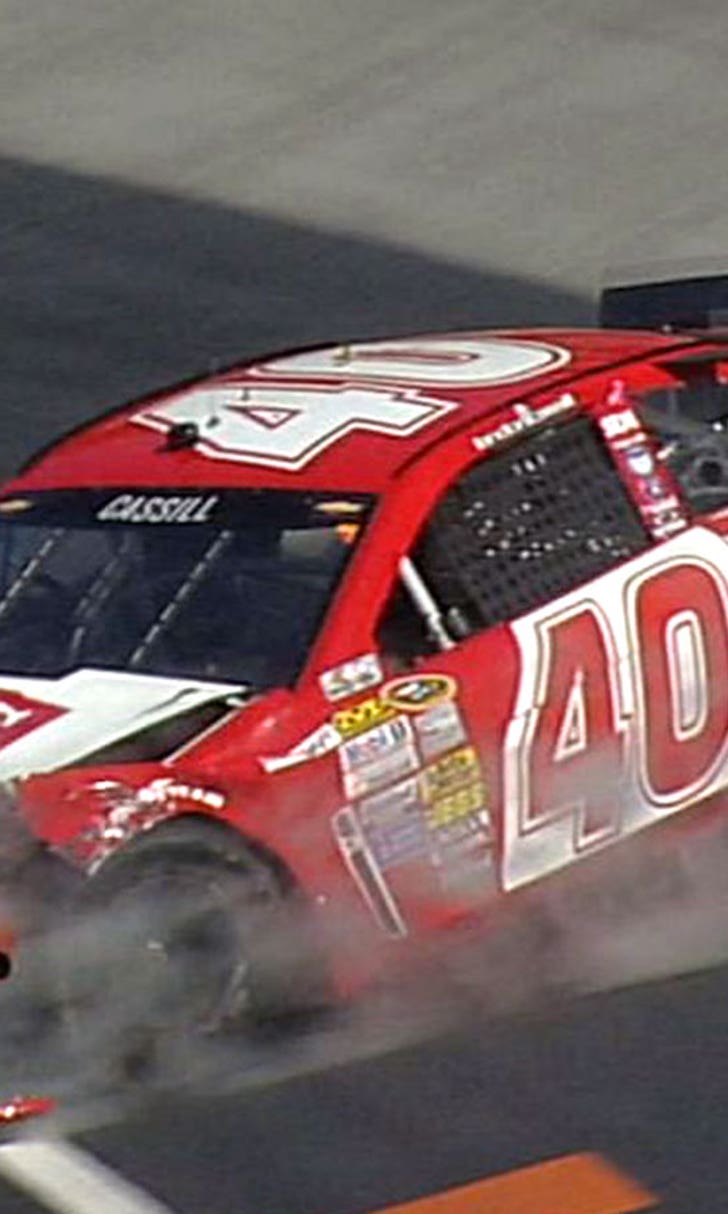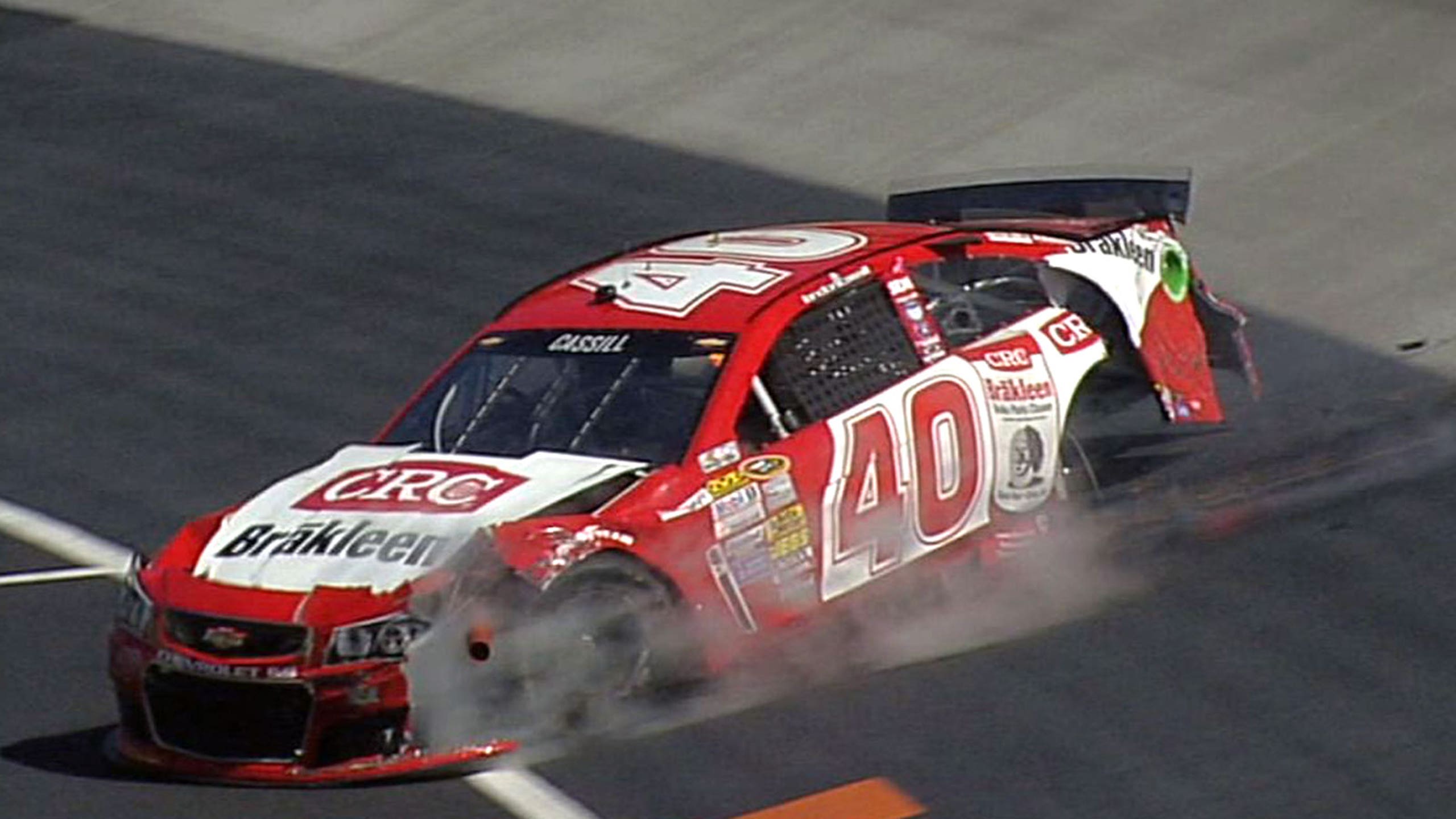 VIDEO: Landon Cassill crashes violently in Bristol practice
BY Tom Jensen • March 15, 2014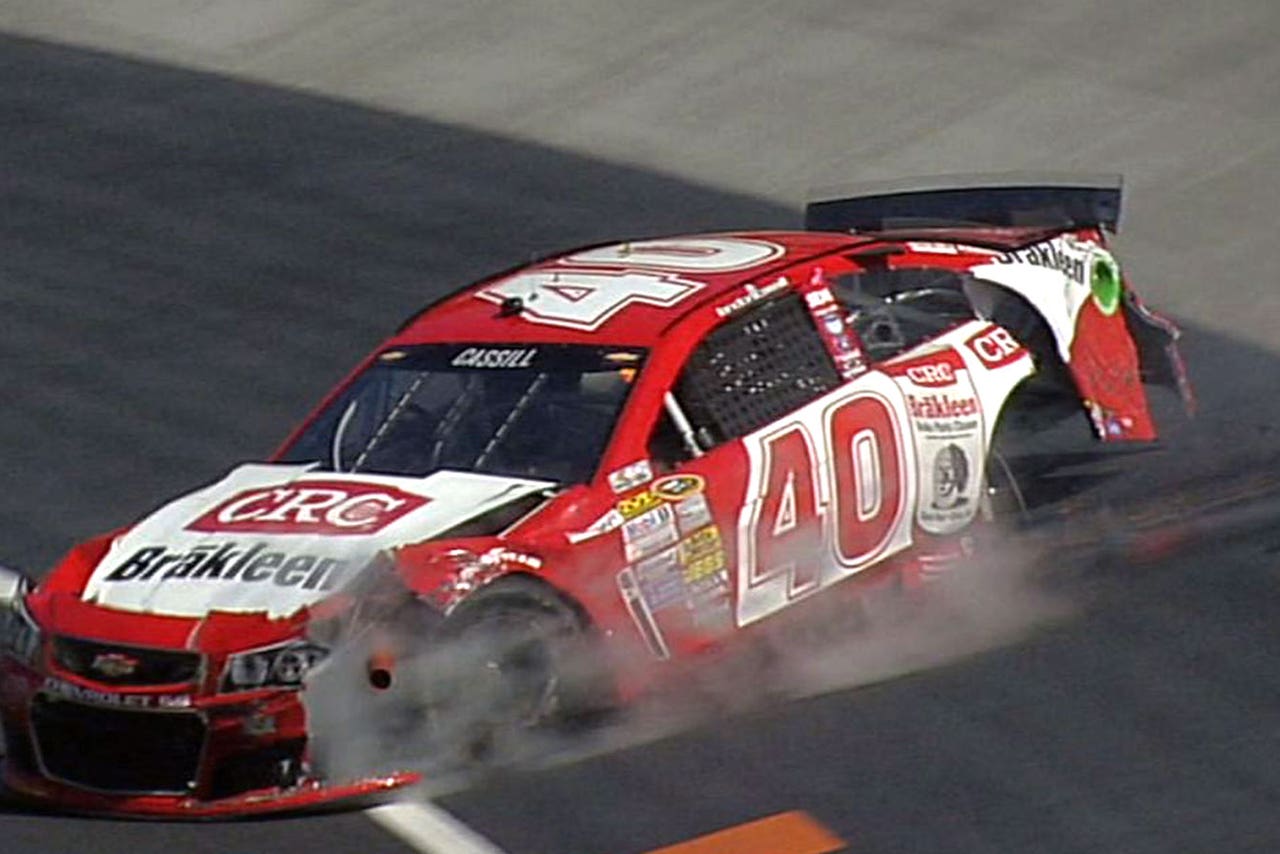 Landon Cassill had a harrowing moment with about 10 minutes left in NASCAR Sprint Cup Series Happy Hour practice for tomorrow's Food City 500 at Bristol Motor Speedway.
Cassill was heading into Turn 3 when the left-rear axle housing apparently snapped off the back of his Hillman Racing Chevrolet.
The loss of the wheel and tire assembly shot Cassill's car violently into the SAFER barrier on the outside wall, where it bounced off and rolled down the track. Fortunately for Cassill, he walked away uninjured, the crash another example of just how far NASCAR has come with safety. The team will have to go to a backup car for Sunday's race.  
---
---