NASCAR Cup Series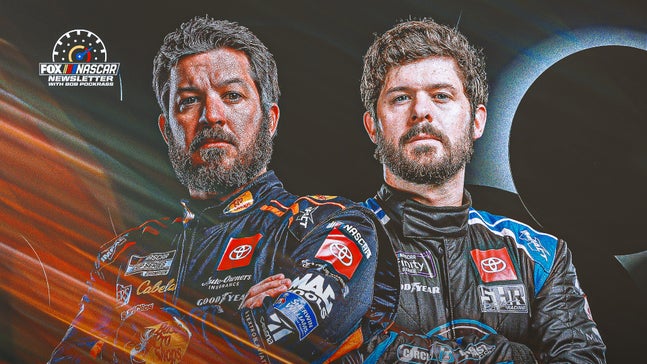 NASCAR Cup Series
Truex brothers open 2023 season with same questions as last year
Updated
Jan. 9, 2023 4:38 p.m. ET
Martin Truex Jr. and his younger brother, Ryan Truex, will start 2023 with the same questions that they started 2022.
For the 2017 Cup champion Martin Truex Jr., it will be whether this is his last year as a Cup driver, one final season driving for Joe Gibbs Racing. For Ryan Truex, it will be whether this is the year that he can do enough to find his footing in NASCAR.
Two brothers separated by more than a decade — Martin is 42 years old; Ryan is 30. Two quite different careers as Martin has won dozens of races and a Cup championship and Ryan still seeks that first NASCAR national series win.
"I feel for him," Martin Truex Jr. said about his younger brother, who came into NASCAR at a time when the economy wasn't great and funding was difficult to find. "I feel like he came in at the absolute worst time possible.
"Just when he first came into trying to get in the Xfinity Series, there was a lot of things against him. It just didn't work out."
Says Ryan: "I've been close enough and know how close I've been in what I can do and what needs to go my way that I feel like giving up now would just be kind of doing a disservice to myself and how far I've come and how close I have been."
Martin knows the road isn't easy. He spent his first seven years of Cup racing with just one win. His career has surged over the last eight years with 29 victories from 2015 to 2021 along with that 2017 title.
The 2022 season served as a disappointment of sorts as he didn't win a race. He finished fourth in the regular-season standings but with 15 drivers earning playoff spots with victories, he came up three points short behind Ryan Blaney for a playoff spot.
The dagger was a final regular-season race where Truex would have advanced if the Daytona race had been called for rain instead of suspended for 3 hours, 19 minutes. He finished 17th in the overall standings, the top non-playoff driver.
He led 572 laps and knows one better pit stop, one better adjustment, one NASCAR call that went his way could have resulted in him winning a race or at least him making the playoffs.
"How we look at '22 was a lot of missed opportunities, and a lot of that was from mistakes or not consistently being good enough," Martin said. "We had an opportunity to win a bunch of races, and we had some bad luck. We screwed up a lot on our own along the way too.
"And I think it just felt like we were fighting uphill all the time. And that starts with understanding the cars better, showing up closer and qualifying better and more consistently."
The margin is so thin between having a great season and a disappointing one, Truex doesn't feel the need for his team to make drastic changes.
"We don't need huge changes," Martin said. "We don't need to rebuild. We just need to tweak some little things."
Of course, there is another element to the 2023 season that Truex won't be able to avoid. Having announced in late June that he would return to JGR in 2023, Truex laughed last week when asked if he would return in 2024.
"It's going to be like last year," he said. "I'll let you know in, like, September."
Truex didn't indicate which way he was leaning.
"It's not even off the radar right now -— not even on the radar," Truex said.
His decision on 2024 likely will come earlier than that for Ryan, who is without a full-time ride for the fourth time in the last five years.
It wasn't supposed to be that hard for a driver who won the ARCA East championship in 2009 and 2010.
He drove a half-season of Xfinity races in 2011 for Michael Waltrip Racing and has had one full season on the circuit — in 2018 for Kaulig Racing, where he made the playoffs and finished 12th in the standings with one top-5 and 11 top-10 finishes.
In 2014, he competed in 23 (and did not qualify for another three) in Cup driving for BK Racing, an underfunded team. He has not raced in Cup since then.
He ran full-time trucks in 2017 (Hattori Racing) and 2021 (Niece Motorsports), combining for 10 top-5s and 16 top-10s. He finished ninth in the 2017 truck standings; 16th in 2021.
Last year, he competed in six Xfinity races, five for JGR and one for Sam Hunt Racing. In his most recent race — Atlanta last July — he finished third.
"When you're a young guy coming in and winning everything, you kind of expect things to go your way and kind of be handed to you, and you're like, 'Why is that not me getting that shot? Why is this guy getting this opportunity and I'm not?'" Ryan said.
"It's easy to get stuck in that mindset. And I feel like when you do that, you kind of spiral a little bit, and then you're just not present."
He has six races with JGR on his schedule for 2023. He is focusing on winning a race.
"I've been guilty of in the past thinking too much about what's coming instead of what's happening at the current time and kind of got ahead of my skis a little bit and not had my focus where it should be," Ryan Truex said.
"For me, it's all about just living in the present, focus on the present and do the best you can do and hopefully that's enough."
Like many drivers, Ryan just hopes for that one break. He has seen Ryan Preece parlay a solid part-time schedule into a Cup ride. Ross Chastain had to grind for several years before becoming a championship contender this year.
"All it takes is that one big break," Ryan Truex said. "You look at all the other guys that made it to Cup doing a similar thing that to what I'm doing. It only takes that one race to really change everything. ... If one of those races could be a trophy, it would change a lot for me."
And he does try to get advice from his older brother.
"I look back and it's been 10 years where he was on the cusp of having a great opportunity and things just kept falling apart," Martin Truex Jr. said. "It's part-time this, part-time that, taking full-time rides he probably shouldn't have taken just to get them.
"But I think what he's doing now is good with good, competitive equipment."
Martin said the difficulty for Ryan is being part time and not being able to put what he learns one week into the race the following week.
"He showed last year he could do it," Martin said. "His determination has been inspiring for a lot of people, including me."
The older Truex probably doesn't need too much inspiration after last season. He can just look at the moments that slipped away.
He is not regretting his decision to return this year.
"I'm excited," Martin said. "I think it's going to be a year we can make a lot happen." 
Looking for more NASCAR content? Sign up for the FOX Sports NASCAR Newsletter with Bob Pockrass!
Thinking Out Loud
It appears NASCAR is not going to allow Cup drivers to compete in the Xfinity race on the Chicago street course. That follows the same rule it has had at a few other new venues as it did not want Cup drives buying up rides in Xfinity to get extra laps and potentially have a significant advantage.
That probably is a good move as there would have been incentive for Cup teams to field an Xfinity car for the race, potentially pushing out those teams and/or driver that dedicate themselves to the series full time.
It would have been fun to see what those drivers would have to say about the course after the initial race and also about any potential changes that could be made to the course overnight. But that benefit likely doesn't outweigh the negatives.
Social Spotlight
Stat of the Day
Only one driver last year who had to drop to the rear of the field for the start of the race ended up winning: Kyle Larson at Auto Club Speedway.
They Said It
"I feel like pressure is not a bad thing. It's a good thing. And it's got us all really motivated and working hard and figuring out, OK, what do we got to do in this offseason to be fully prepared?" —Tyler Reddick on his move to 23XI Racing. 
Bob Pockrass covers NASCAR for FOX Sports. He has spent decades covering motorsports, including the past 30 Daytona 500s, with stints at ESPN, Sporting News, NASCAR Scene magazine and The (Daytona Beach) News-Journal. Follow him on Twitter @bobpockrass, and sign up for the FOX Sports NASCAR Newsletter with Bob Pockrass.
---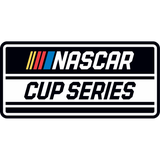 Get more from NASCAR Cup Series
Follow your favorites to get information about games, news and more
---