Top 31 Moments: No. 14 -- Kurt Busch's return to Victory Lane
BY Tom Jensen • December 18, 2014
Editor's note: For the month of December, FOXSports.com will count down 31 moments that defined the 2014 NASCAR Sprint Cup Series season. This is No. 14.
 
In sports, one of the recurring story lines is when an athlete who has fallen on hard times bounces back to become a winner again.
 
And so it was in the spring at the tiny 0.526-mile Martinsville Speedway, where Kurt Busch made a dramatic pass of Jimmie Johnson with 10 laps to go to win the STP 400 and become the sixth different winner in the first six NASCAR Sprint Cup Series races of the season.
 
Busch broke an 83-race winless streak dating back to Dover International Speedway on Oct. 2, 2011. It was the first race victory for the new-for-2014 No. 41 Stewart-Haas Racing team and the first for Busch's then crew chief, Daniel Knost.
 
SHR co-owner Gene Haas bet big on Busch, hiring him in August 2013 for the '14 season without the advance consent of fellow SHR co-owner Tony Stewart, who at the time was in the hospital recovering from a horrible sprint car accident. Haas even sponsored the car himself, truly putting his money where his mouth is.
 
At Martinsville, Johnson led 296 of 500 laps in his No. 48 Hendrick Motorsports Chevrolet, but it was Busch who ended up in Victory Lane for the 25th time in his Sprint Cup career.
 
"I didn't know if I'd be able to do it, because the No. 48 car (Johnson) is king here, him and the No. 24 (Jeff Gordon)," said Busch. "And this is that old theory, if you can't beat 'em, join 'em. And I've got a Hendrick chassis prepared by Stewart-Haas Racing, Hendrick motor. Thanks to those guys."
 
The triumph was an emotional one for Busch.
 
"I've been on this journey for a while," said Busch. "Every time you come to Martinsville, you just have to draw a line through it like, 'There's no way I'll be able to challenge those Hendrick guys or be up in that top 10.' This Stewart-Haas team gave me a car to do it."
 
Johnson pulled out every trick he knew but couldn't hold off Busch. "That's all I had," said Johnson. "I ran the rear tires off the car, I flipped every switch and knob I could and hit the front brake and turned fans off trying to get my balance back, but just a little too loose there."
 
Dale Earnhardt Jr. finished third in a second Hendrick Chevrolet, followed by Joey Logano's Team Penske Ford and Marcos Ambrose in a Richard Petty Motorsports Ford. There were a record 33 lead changes in the race.
 
The result was huge for Busch because it locked him into the Chase for the Sprint Cup in his first year with SHR. And it meant the pressure that was on Busch was off -- or at least greatly ratcheted down -- as he was getting ready to attempt the Indianapolis 500/Coca-Cola 600 double.
 
But the big thing simply was winning.
 
"I'm going to soak this in," Busch said. "This is an unbelievable feeling, to get back to Victory Lane after this tour that I've been on, to find this opportunity with Stewart-Haas, and to win, it means the world to me. That's what I've always driven for was just going for the Ws and you let the rough edges drag on the other side.  
 
"You get compared to guys that are sponsor dreams and they've won one or two races, and now to hear that I have 25 wins and to have a championship and to hoist a trophy at a track that I would draw a line through this track every time I'd show up not ever having a shot to win because it was one of my worst tracks."
---
---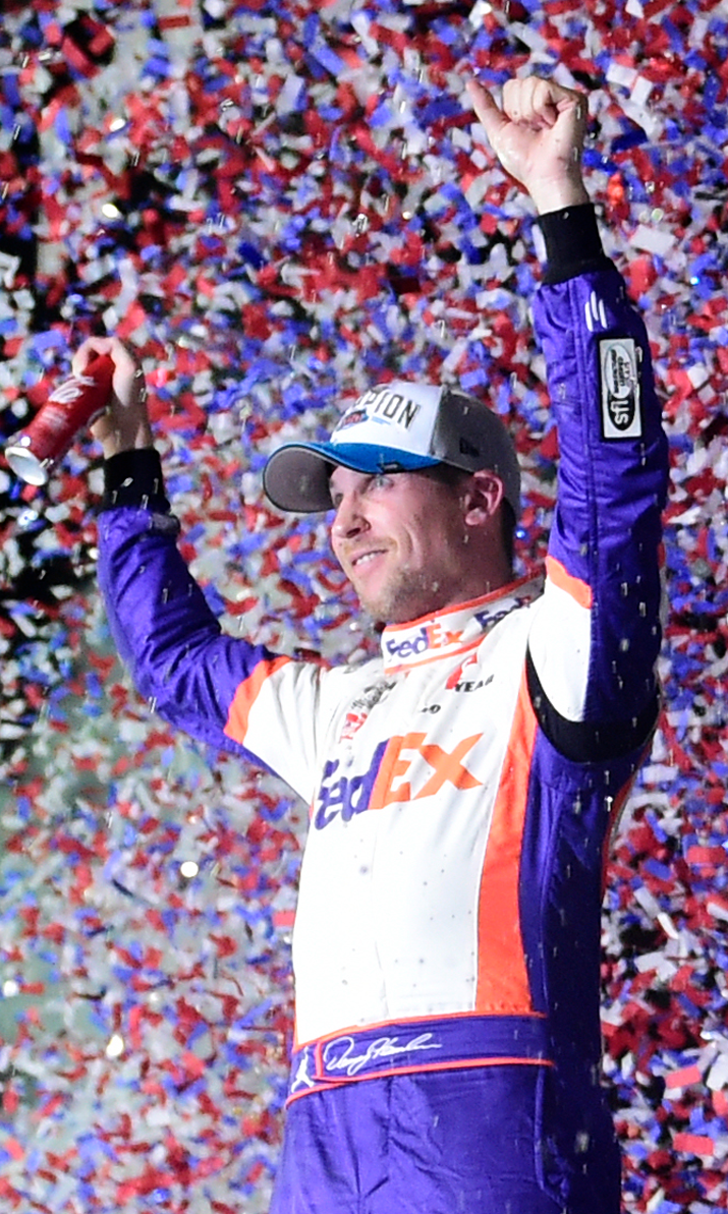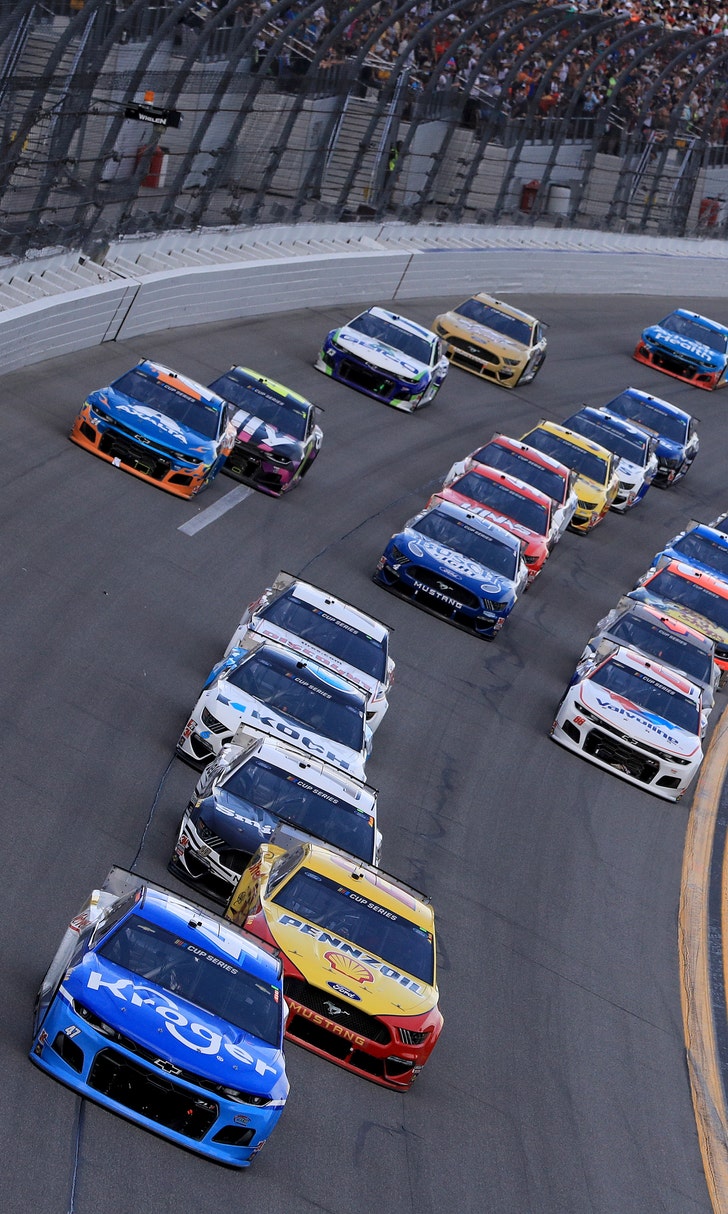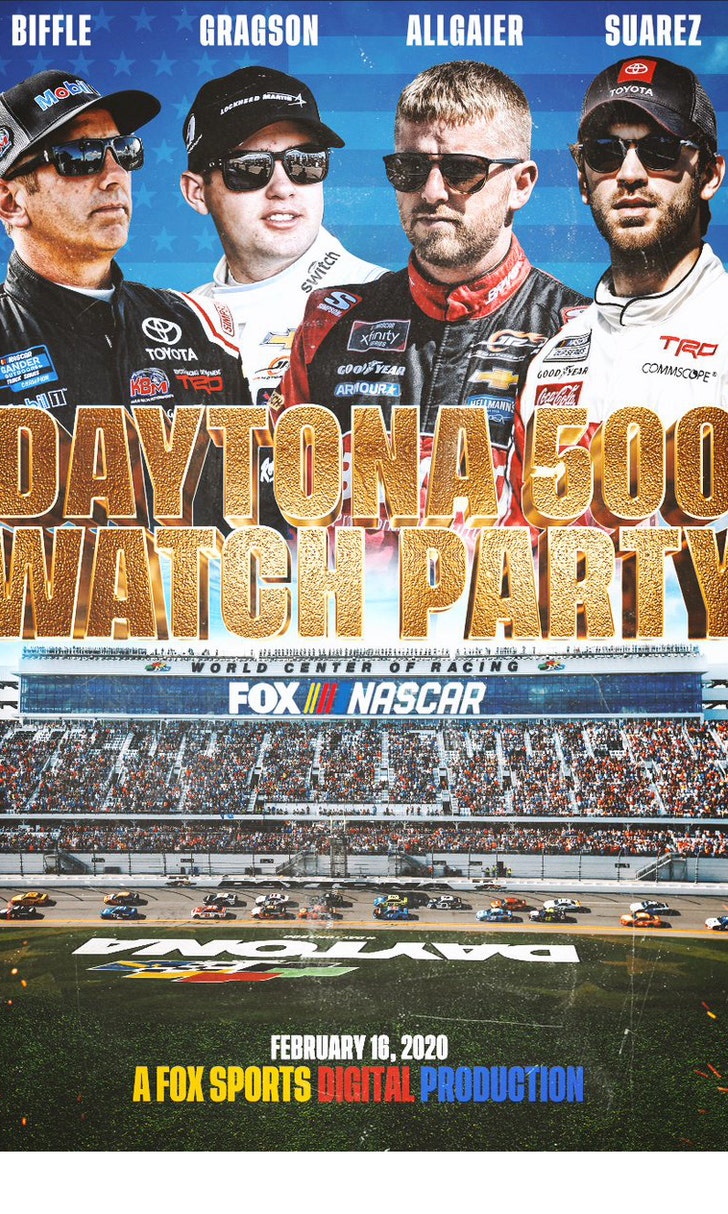 The Daytona 500 Watch Party!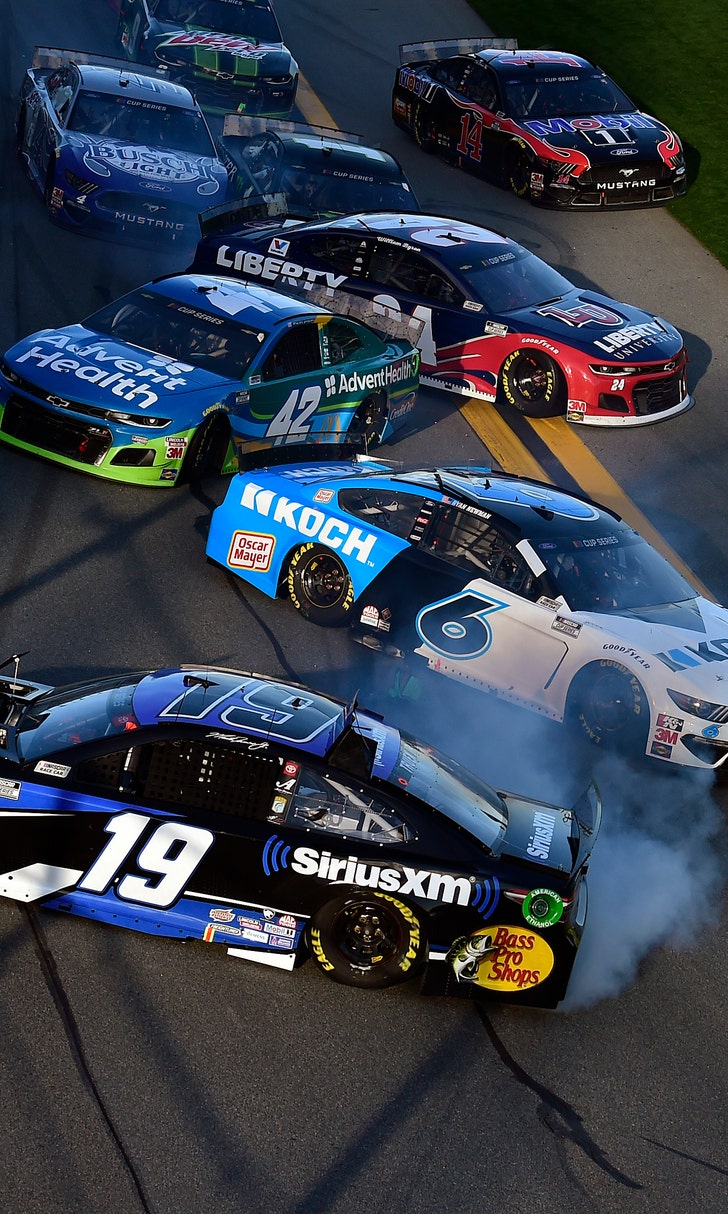 The Numbers Game At Daytona