Tech talk dominates Daytona
BY foxsports • January 14, 2012
Following three days of testing on a 2.5-mile speedway laboratory, NASCAR teams and officials Saturday worked diligently to discover the best race-car package for the Feb. 26 Daytona 500.
The sanctioning body experimented with horsepower, with different-size restrictor plates (which restrict the mix of air flow to the engine) and, regarding cooling systems, with changing the size of the grille opening and the pressure-relief valve (PRV) settings.
Sprint Cup director John Darby thought the grille size (20 by two inches) selected for Saturday's test session provided drivers with a happy medium between tandem and big-pack, "old-school" drafting.
As NASCAR shrunk the grille, drivers were forced to pull out and further away from the tandem to allow more air to reach the nose of the car for longer periods at a time.
With the larger restrictor plate and a push from Regan Smith, Kurt Busch topped the testing session overall with a lap of 206.058 mph. Brother Kyle Busch set the pack-drafting mark with a lap 205.813 mph.
Darby added that NASCAR is getting closer to breaking up the continual tandems (when one car pairs up with another and rides bumper to bumper around the track) "with each change."
Darby was also "happy" with the eventual size (29/32nds of an inch) of the restrictor plate that offered "the excitement of seeing some race speeds over 200 miles an hour, but at the same time we've been able to take all the engine builders off of suicide watch."
Darby added that engine men, who appeared nervous watching multiple cars entering the garage with steam and water spurting out of the hoods after the PRV was cut from 25 to 21 psi, were "in a much comfortable place."
Doug Yates was one of those engine builders. The second-generation engine man was hoping to keep his power plants in the 9,000- to 9,100-rpm range at Daytona. Exceeding that limit would force him back to the drawing board for the engines he provides for Roush Fenway Racing, Richard Petty Motorsports, Front Row Motorsports and Germaine Racing.
On the other side of the equation, Yates did not envy the position that Darby and Robin Pemberton, NASCAR's VP of competition, are in to put on a show for the season opener and keep the fans happy.
Still, Darby believes NASCAR is "very close" to narrowing the initial rules package for the season opener. He feels strongly about not trying to eliminate the tandem completely, but would prefer not to see love-bug style racing for 200 laps on restrictor-plate tracks.
"We know for the competitors (tandem drafting is) a very useful tool when you want to pass somebody, whether it's a full, locked-together tandem or if it's any version of — if it's a bump draft down the back straightaway, that extra momentum many, many times is what helps a competitor or two create the pass, right, and that's what makes a race," Darby said.
"The balance between everything we're doing is trying to manage how the cars perform on the racetrack and what style of drafting they choose to use, but at the same time leaving enough tools in their toolbox that we can still wave a checkered flag and go, 'Wow, that was really great.' You know, so that's the goal."
GETTING AWAY FROM IT ALL
A fresh start doesn't begin to describe what driver Denny Hamlin needed following the 2012 season.
Hamlin, 31, has had a solid stock-car career. The last six seasons in the Sprint Cup Series, he's scored 17 victories and qualified for the Chase for the Championship. Yet the devastation from narrowly losing the 2010 title to Jimmie Johnson took its toll on both Hamlin and the No. 11 Joe Gibbs Racing team.
Although Hamlin qualified for the 2011 Chase — barely — the thrill was gone.
Rumors of a crew-chief change began circulating late last summer. Although Mike Ford oversaw Hamlin's tenure at JGR from the beginning, the quality of communication between driver and crew chief was shot.
When Darian Grubb, who led Tony Stewart to last year's title, became available, it was a no-brainer enlisting the crew chief/engineer who had deep ties to rival Hendrick Motorsports. Hamlin also replaced his longtime spotter Curtis Markham with Chris Lambert.
Hamlin also reflected on his private life outside of the racetrack. But like most kids who grow up racing, that's a one-dimensional life. So after spending the last three decades on the East Coast, Hamlin headed to Scottsdale, Ariz., with the rest of the snowbirds.
"Ever since I was 8 years old I've been consumed with racing," Hamlin said. "I've lived it and breathed it. Every day of the year I've been dealing with racing since I was 8 years old. That's 23 years — I needed a break.
"I needed to get away from Charlotte, because that's where everyone is at, and you see everyone and everyone wants to talk about racing. I just needed to get away from racing as a whole after last year and get rejuvenated, and I feel like moving away for a few months does that for me."
The time away from Charlotte — NASCAR's hub — appears to be just what Hamlin needed. The respite not only has given Hamlin an opportunity to reflect, it's enabled him to concentrate on his post-racing challenge — golf — on nearly a daily basis.
"I'm working on it," Hamlin said. "When racing is done, I'd love to play on the senior tour (Champions Tour). That's a realistic goal for me.''
TRADING PLACES
After an on-track skirmish, Dale Earnhardt Jr. found himself behind the wheel of Jimmie Johnson's No. 48 Chevrolet for the final test session at Daytona International Speedway on Saturday.
Earnhardt, who was drafting in a large pack of cars, sustained damage to his car after Juan Pablo Montoya collided with the No. 88 Chevrolet and sent it spinning into the No. 31 Chevrolet of Jeff Burton. Johnson, who opted out of the pack drafting, watched from the sidelines as Earnahrdt drove his car.
Earnhardt was 11th-fastest on the speed chart for the final session, with a lap of 198.632 mph.
LUGNUTS
Expect Front Row Motorsports to name David Ragan to its stable next week. An announcement could come as early as Monday. Jay Guy will be the crew chief for the No. 38 Ford.
On a related note, Peter Sospenzo has parted ways with FRM. Director of Competition Derrike Finley will serve as the interim crew chief for the No. 34 Ford.
Ford will unveil its 2013 Sprint Cup Fusion during the Charlotte Motor Speedway Media Tour.
Richard Childress Racing has hired Marcus Richmond to lead its truck team featuring Kevin Harvick, Brendan Gaughan, Tim George Jr.
NUMBERS GAME
32 — teams participated in this week's Daytona test.
201.545 — mph. That was the top speed listed Saturday morning by Kasey Kahne and Jeff Gordon, who each ran 46 laps. Gordon also topped the chart in the afternoon session with a lap of 200.562 mph.
14 — laps completed by defending Daytona 500 winner Trevor Bayne Saturday morning. Bayne did not participate in tandem drafting in the No. 21 Wood Brothers Ford. However, after teammate Ricky Stenhouse departed early for Chili Bowl, Bayne paired up with his Roush Fenway competitors behiind the wheel of the No. 6 Ford.
---
---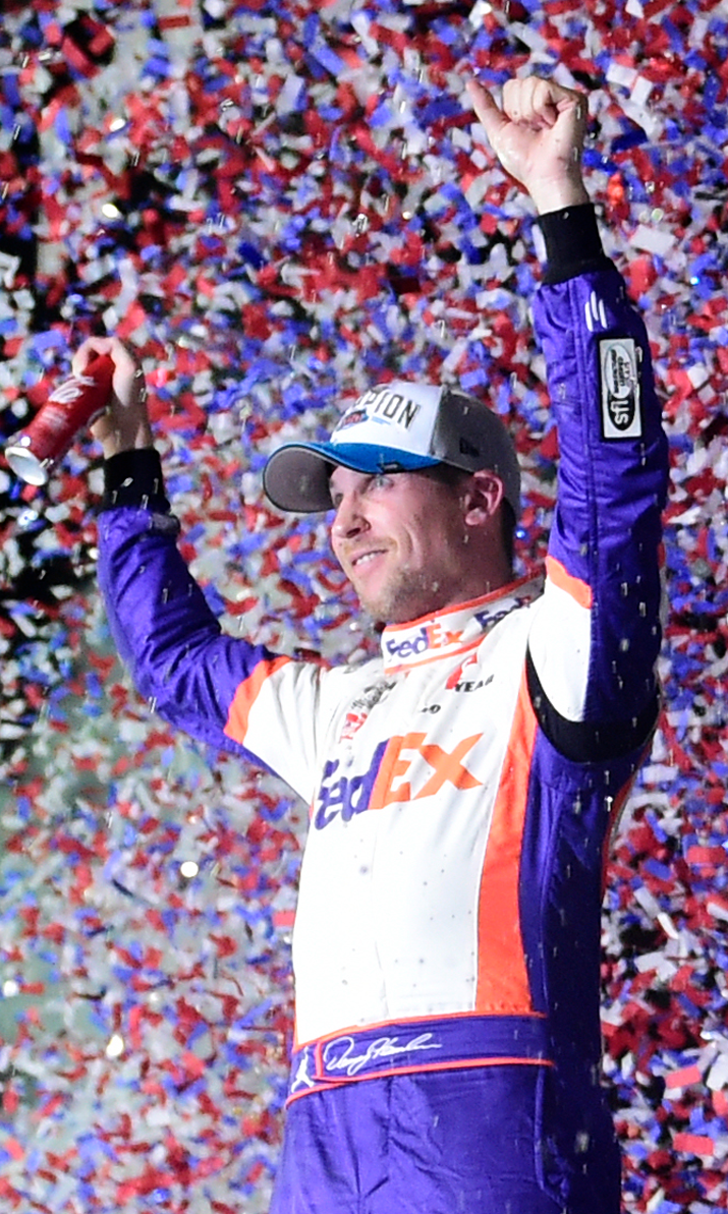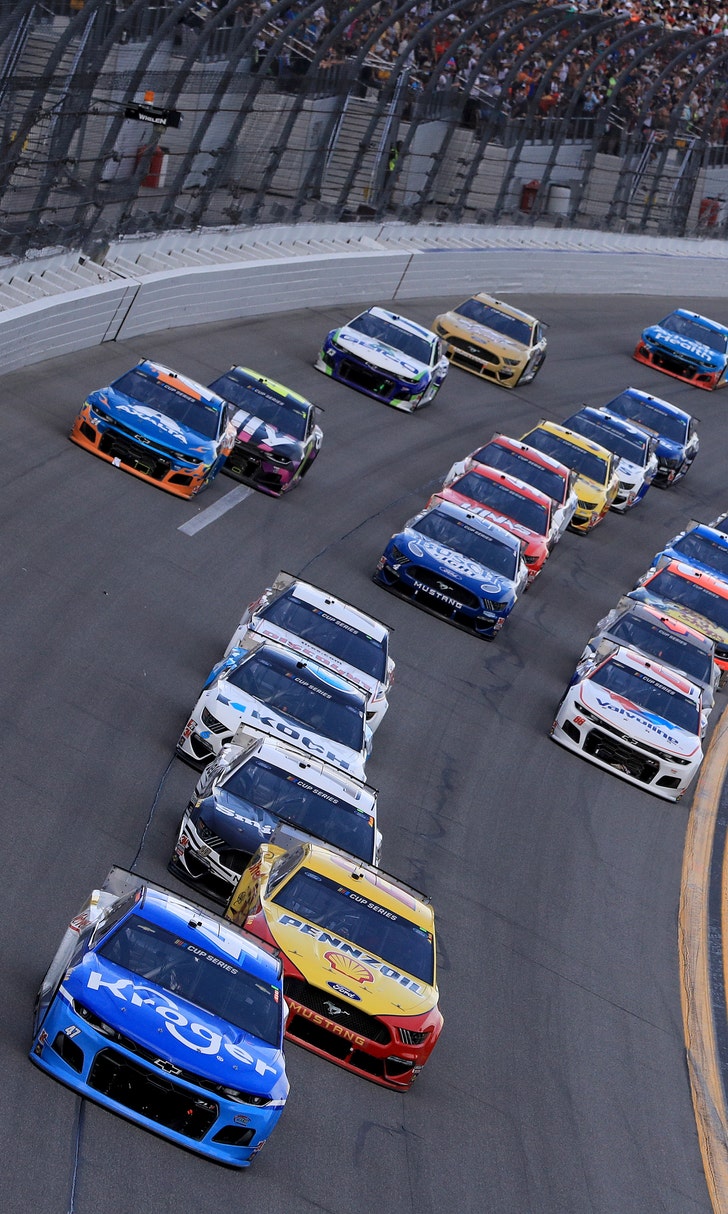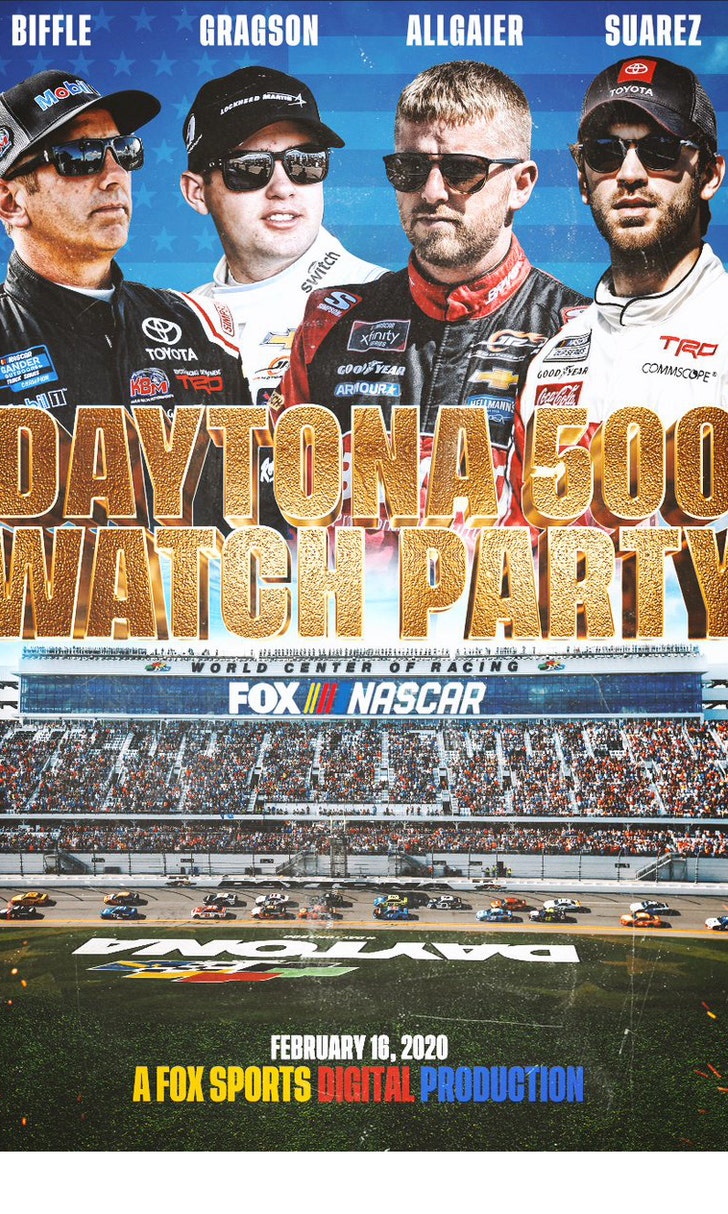 The Daytona 500 Watch Party!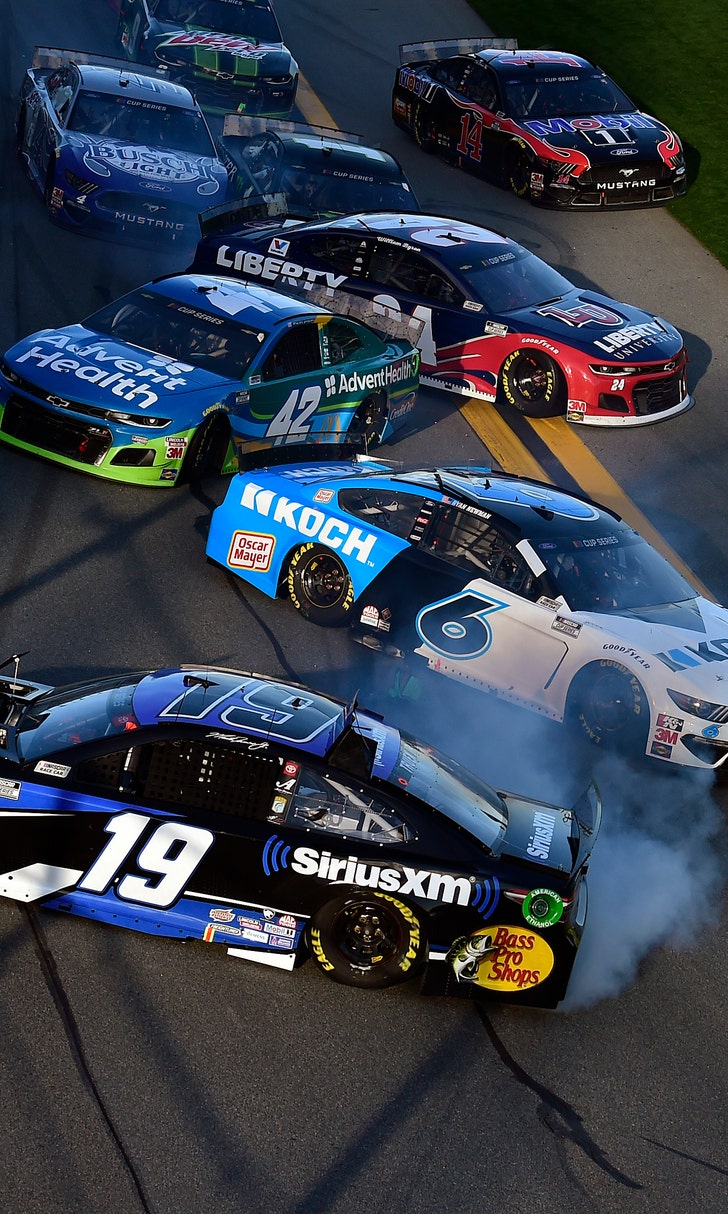 The Numbers Game At Daytona