Some Chase drivers falter in opener
BY foxsports • September 16, 2012
While Brad Keselowski established himself as the forerunner in NASCAR's Chase for the Sprint Cup with his win at Chicagoland Speedway on Sunday, Denny Hamlin, Matt Kenseth and Jeff Gordon struggled through the first race in NASCAR's playoffs.
Hamlin had the points lead when he entered the weekend at Chicagoland Speedway, but his time at the top was short-lived.
Hamlin pitted on Lap 233 and was seventh with six laps remaining in the race, but went into conservation mode on fuel in the closing laps and dropped to 16th as he limped to the finish.
"We didn't get it all the way full on the last stop," Hamlin said. "(Crew chief) Darian (Grubb) said we made an adjustment instead of putting fuel in the car and you have to have fuel to finish."
Hamlin fell to fourth in the points standings and now trails points leader Brad Keselowski by 15 points.
"We're only 15 back — or something like that," Hamlin said. "We can make that up easily. We're fast enough to do that. The bad thing is I felt like we could have run to third right there. I was having to run so slow to keep from running out of fuel and it still wasn't enough."
Kenseth ran in the top 10 for the first half of the race, then had a shock break off of his car during the wavearound on the third caution and restarted 14th on Lap 158. By Lap 163, Kenseth reported to his team that either a bump stop or shock broke on his car. Two laps later, Kenseth dropped to 24th – the last car on the lead lap.
"I think they found a shock on the racetrack," Jimmy Fennig radioed to Kenseth.
"It might be mine," Kenseth replied.
The team caught a break when Jeff Gordon slammed into the wall when his throttle stuck on Lap 189. The caution allowed the No. 17 team to replace the shock. Kenseth restarted 21st and eventually finished 18th. Kenseth fell three positions to 11th in the standings.
"I don't think today has anything to do with next week and going on but we have to do a better job," Kenseth said. "We didn't have a very fast car to start with. We had a real good qualifying lap and good track position and thought we could maybe sneak out a top 10, which isn't nearly good enough but it would still keep you in the game. When we had that problem we got so far behind, thankfully we were able to stay on the lead lap. I was in the back and couldn't go anywhere. My car just wasn't fast enough."
While Gordon was able to return to the track on Lap 258, at 69 laps off the pace he was unable to improve his 35th-place position. Gordon remains 12th in the standings with a 47-point deficit behind Keselowski.
---
---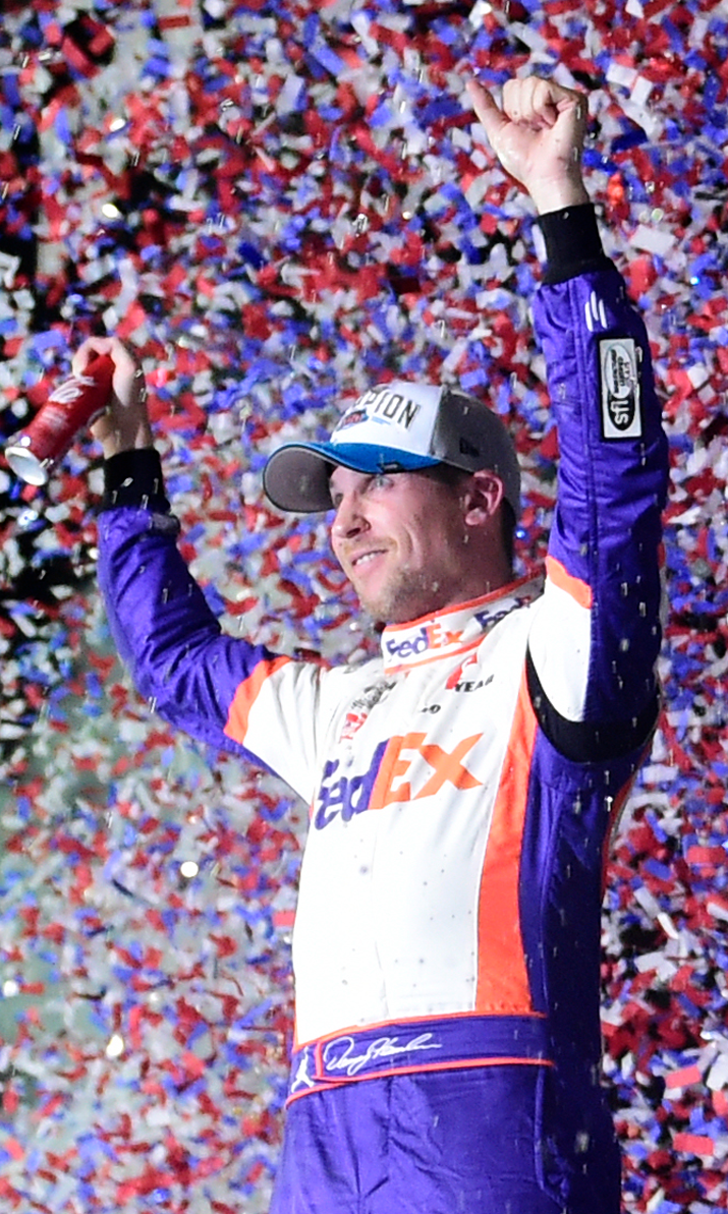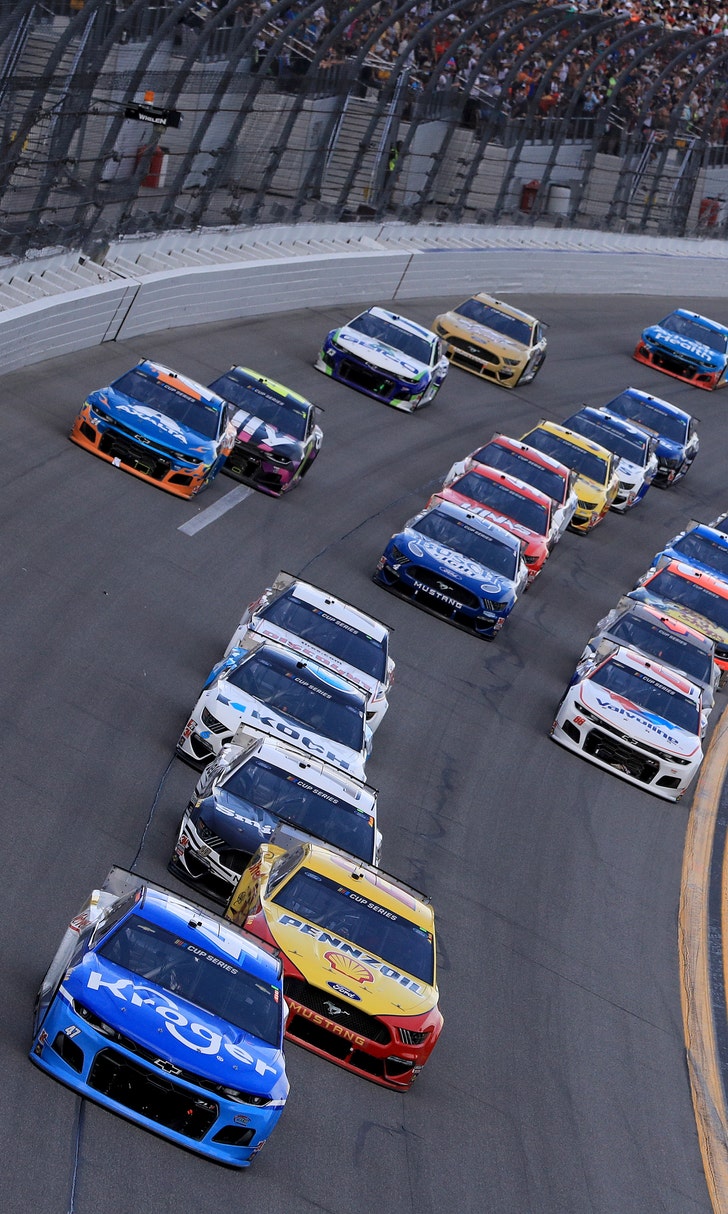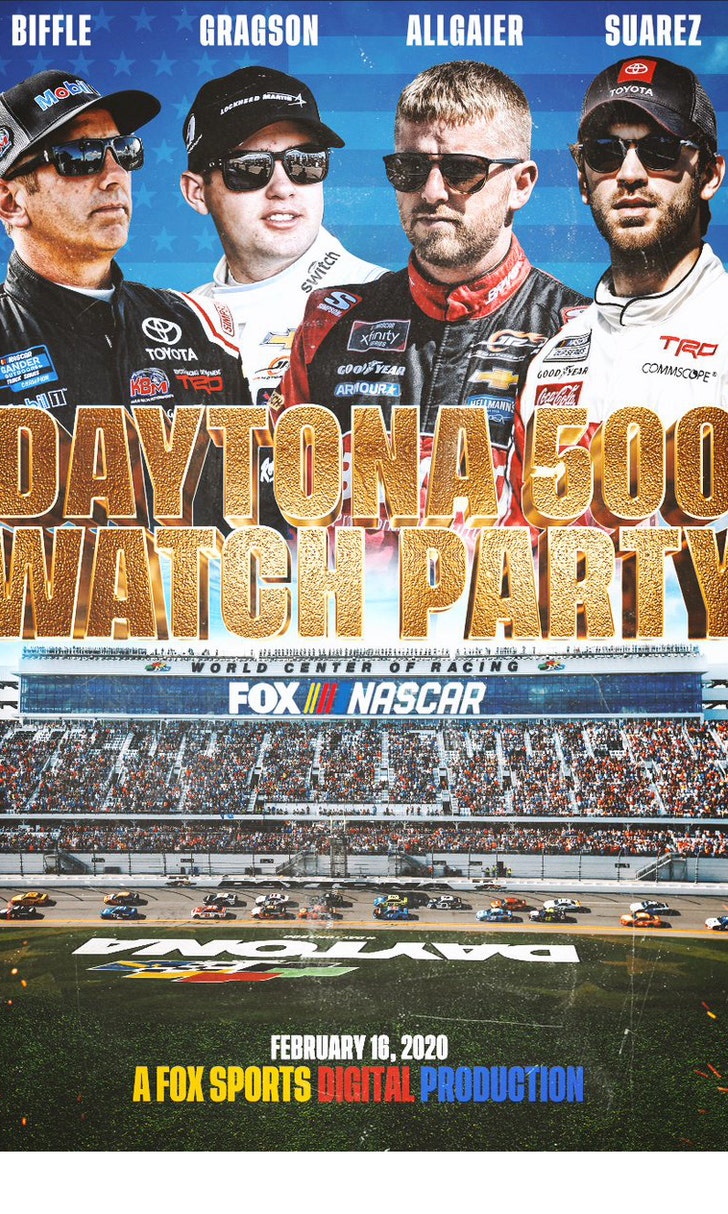 The Daytona 500 Watch Party!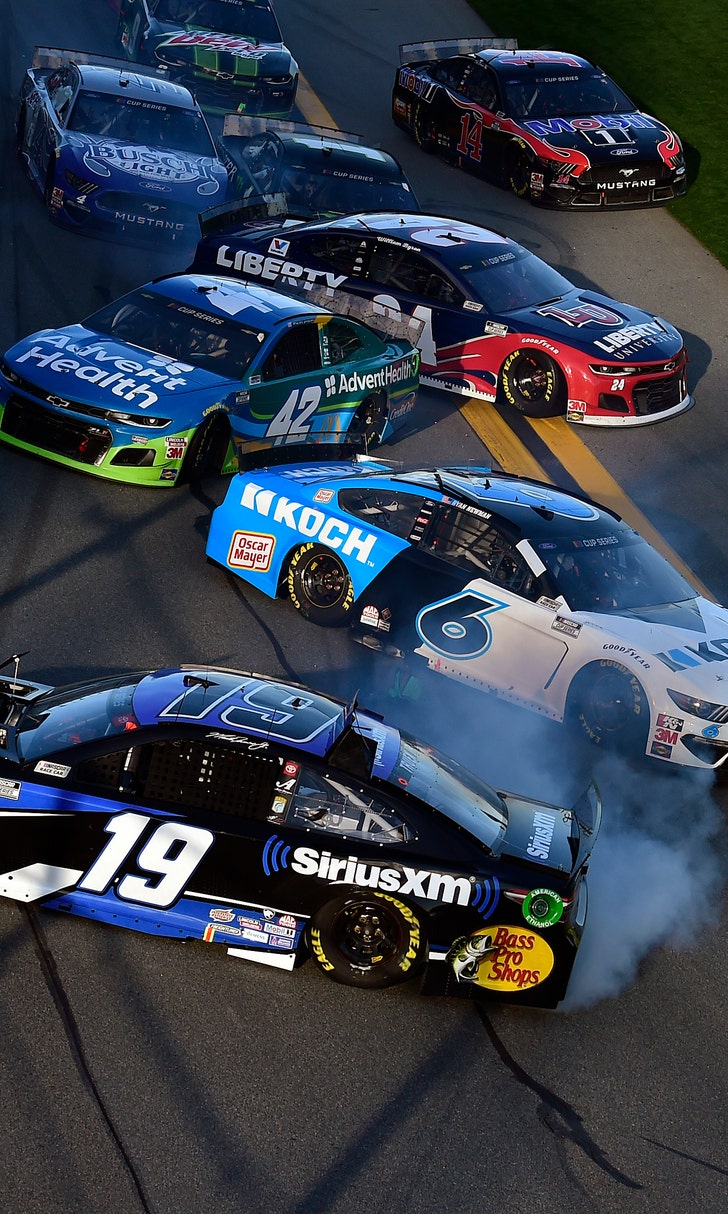 The Numbers Game At Daytona