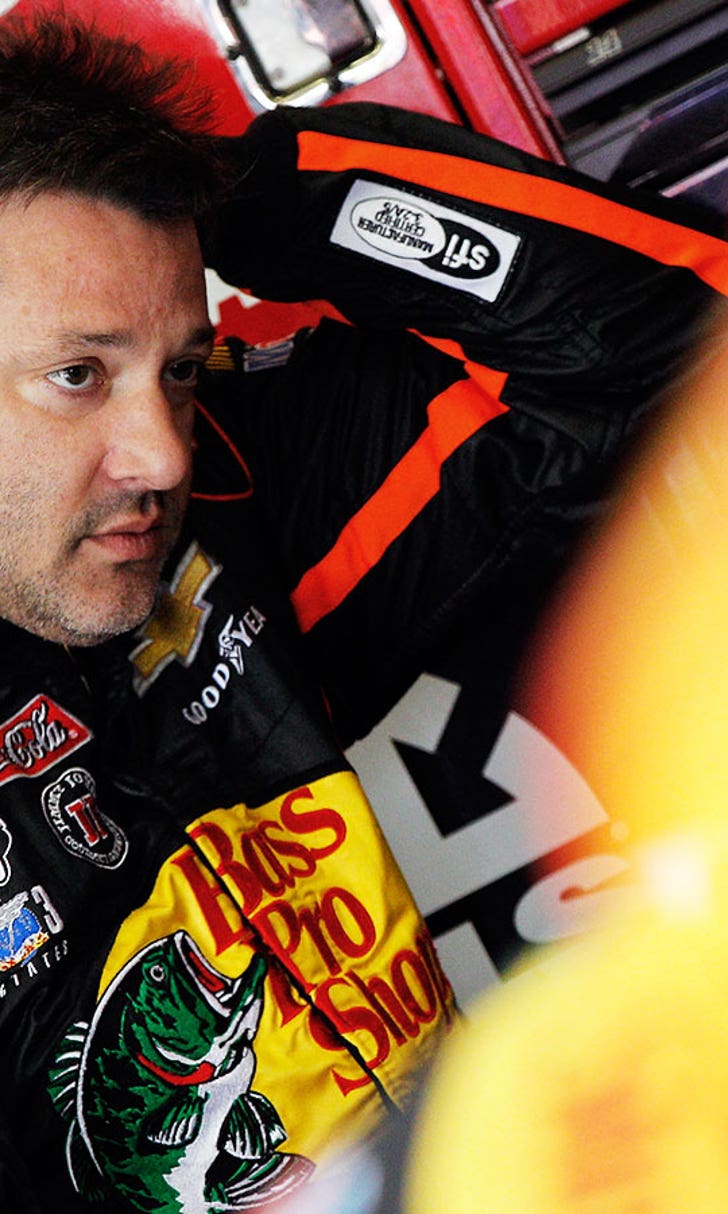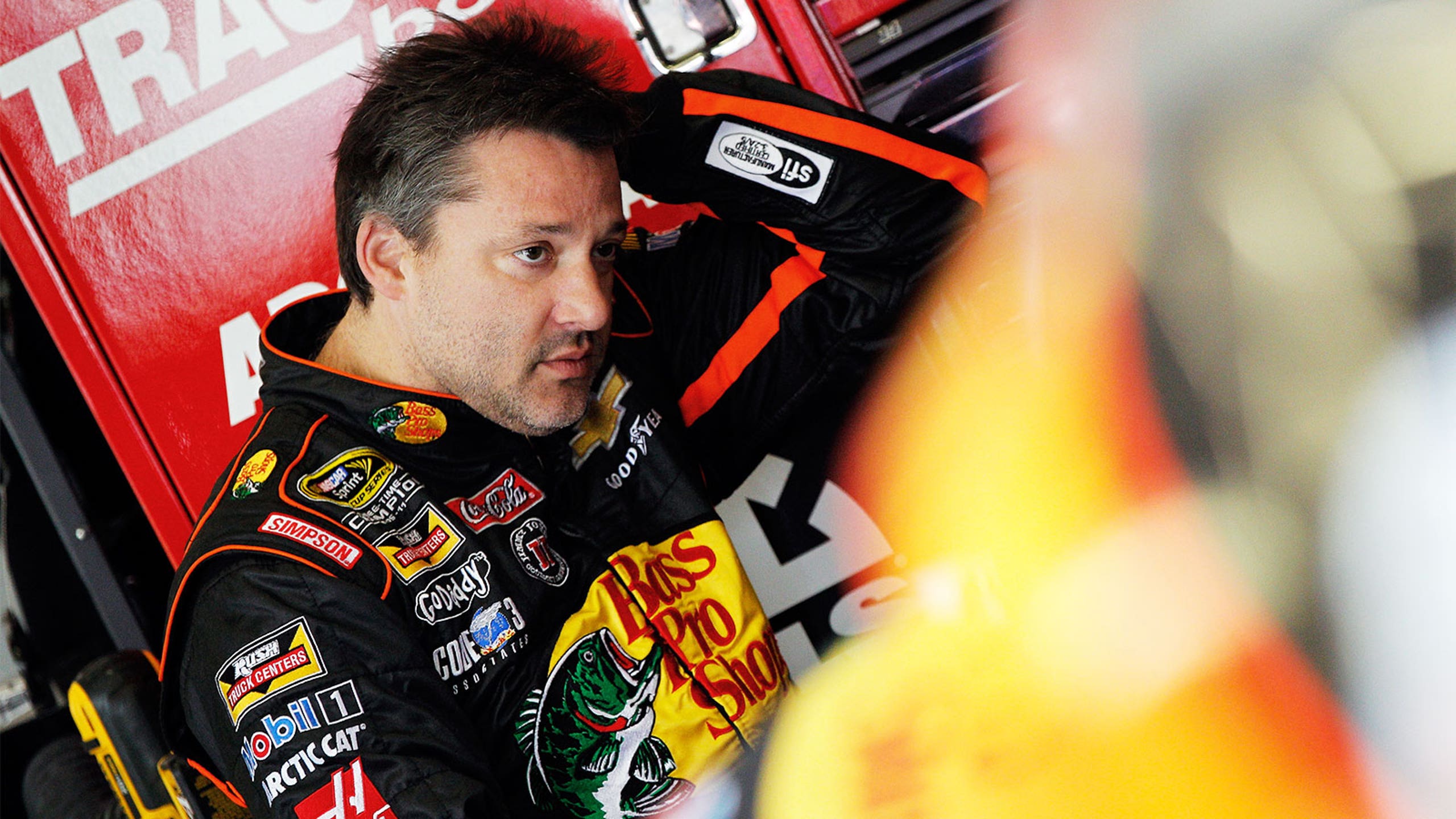 Smoke about to rise? Stewart seeking change in 2014 fortunes
BY Jared Turner • March 13, 2014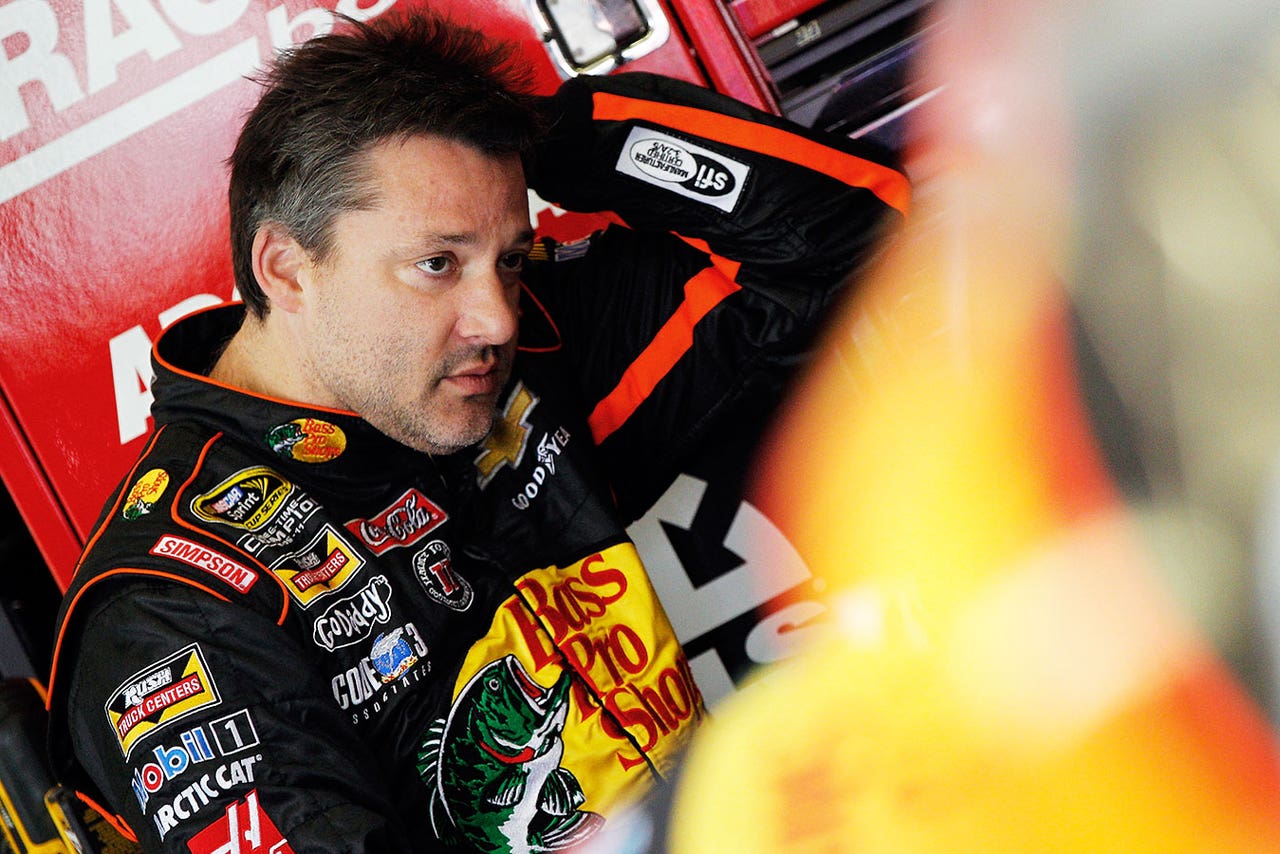 When the 2014 season began, one of the most pressing questions surrounded Tony Stewart's return to competition and how the three-time Sprint Cup Series champion would hold up while not fully recovered from a broken leg that forced him to miss the latter part of last season.
Stewart, one of the toughest and most talented guys in the sport, went the distance throughout Daytona Speedweeks and quickly proved to be up to the task of wheeling a 3,300-pound stock car for the first time since August. This, all while, by his own admission, being only about 65 percent healed from a double compound fracture of his right leg suffered in sprint car crash now more than seven months ago.
Sunday's Food City 500 at fast, high-banked Bristol Motor Speedway presents by far Stewart's most difficult task of the young season, however.
Bristol, one of the two or three most physically demanding tracks on the Sprint Cup Series schedule, features two super-short straightaways that connect sweeping turns banked between 24 and 28 degrees.
Drivers have toured the .533-mile layout in fewer than 15 seconds at average lap speeds a shade under 130 mph, and spend about as much time with their right foot on the brake as the gas -- a rigorous exercise for those in top physical condition, much less someone who underwent three surgeries on top of months of rehab, and spent several weeks riding around on a scooter to get from Point A to Point B in the Sprint Cup Series garage.
Stewart, though, in typical fashion for a guy nicknamed "Smoke," is downplaying the depth of the challenge that awaits him this weekend at a place where racing has been compared with flying fighter jets in a gymnasium.
"Being out of my Bass Pro Shops/Mobil 1 Chevy is what bothered me more than anything," said Stewart, the co-owner of Stewart-Haas Racing, which fields four full-time Sprint Cup Series teams. "I've had injuries before. I've had broken hands and raced dirt cars and stock cars. I've had broken bones that weren't healed 100 percent, and still went out and did what we needed to do. This was just a bigger setback. This was one that I didn't have a choice of being in the car and fighting through it. This was one where the ante was up a little bit.
"Honestly, there hasn't been one day or night where I've sat and questioned whether it's what I wanted to do or whether it was something I could do. It was just, when can we do it? I just want to be 100 percent, and we're pushing toward that. The passion and desire I have for the sport, that's never wavered, and that's what gets you through some of this stuff."
But what about going 500 laps at Bristol, a place where Stewart will be required to turn left 1,000 times -- twice per lap -- assuming he's on the lead lap and running at race end?
"People that want to compete, want to compete," Stewart said. "They fight through injuries, they persevere, they work hard to get back where they want to be, and this is no different. There's nothing about this process that has taken away my desire to do what I want to do. You don't live for what could happen. You live for what you can make happen."
Stewart needs to make something big happen this weekend, especially considering the tough start he's endured this season, at least from a results standpoint. In three races, the Indiana native has posted finishes of 35th, 16th and 33rd. Stewart, in his first season with crew chief Chad Johnston, sits a lowly 27th in points.
Last Sunday's race at Las Vegas Motor Speedway, a track where Stewart won in 2012, was particularly troubling as the veteran driver battled a loose car from the drop of the green flag and finished four laps down.
Bristol, physical challenges aside, figures to be another test for Stewart, who hasn't notched a top-10 finish at the Tennessee short track since 2010. Stewart's lone win in 29 starts at Thunder Valley came in the fall of 2001.
"It's a place where it's hard to have a good day," Stewart said. "There are so many variables that can go wrong at Bristol versus other tracks. If you have that one bad incident that gets you in the back, it's hard to recover from that. There are guys who have done it and do a good job at it, but you have to have a great race car to be able to recover from something bad, especially if you get laps down.
"It's like going from the bottom of the mountain and climbing and climbing and not getting anywhere. You fight and fight and fight, and at the end of the day you're right where you were when you had your problem."
Stewart can only hope that his fortunes at Bristol -- and his season, in general -- will take a turn for the better on Sunday.
"Bristol is one of those places where you've got to have everything kind of go your way," he said. "If you have one hiccup, it's hard to recover from it. We've only won one race there, and we've kind of been all over the board. It's been feast or famine for us. It's like if you have one problem in the first half of the race, it's hard to recover from it. It makes for a very long day. We've had more long days than good days."
---
---