Patrick career-best 25th in Cup race
BY foxsports • September 16, 2012
Danica Patrick finished 25th on Sunday at Chicagoland Speedway, the best showing in her young Sprint Cup career.
Patrick was making only her sixth Cup start and hadn't finished higher than 29th. This weekend didn't start much better with a poor qualifying run, but she was encouraged after the race.
''We made a lot of progress in the race,'' she said. ''We got a little bit loose toward the end; I feel like (we) lost a little bit of ground in that run. But then in the last run I felt like we got a little bit of that back. ... Ultimately I think it was generally a big improvement on overall lap time throughout a run and that is the kind of stuff we need to be doing.''
Patrick was racing at what is essentially her home track. She's from Roscoe.
She finished 12th Saturday in the Nationwide race.
ALMIROLA MIFFED
Aric Almirola was second in qualifying and was near the front with the leaders at the beginning of Sunday's race, even leading three laps early on. His day took a turn for the worse when a pass-through penalty was called on him for an uncontrolled tire.
The penalty was later rescinded, and Almirola was allowed to return to the lead lap, but that didn't keep him from losing valuable track position.
''That was very bizarre. They pretty much ruined our day,'' Almirola said. ''It was extremely tough to pass today. ... To be running fourth and get a pass-through penalty and lose a lap and then have them tell you that they are sorry and give you your lap back, but you are on the tail end of the lead lap so you go from running fourth to 23rd or 24th. That is pretty pathetic.''
STAYING IN IT
Dale Earnhardt Jr. started from the back because of an engine switch and never challenged for a victory, but he did manage an eighth-place finish that kept him from falling into too big a hole in the Chase for the Sprint Cup.
''We couldn't really overcome the track position but we had a great car at the start and first half of the race,'' Earnhardt said. ''Some guys had some trouble and we were still in the fight so we'll go on to the next one still with a shot.''
Earnhardt blamed himself for the engine issue.
''I made a mistake. We ran a qualifying lap and when you cross the finish line you bump it out of gear, which is what I've done every time I've run a qualifying lap — however many of those I've ran,'' Earnhardt said. ''In practicing mock runs, I bumped it out of gear and it went in third and (over-revved) the engine way over. The valves and the piston had a little party and they all ended up with a hangover.''
FALLING BACK
Denny Hamlin entered as the top seed in the Chase, but he ran out of fuel toward the very end and finished 16th in the race.
''We didn't get it all the way full on the last stop,'' he said.
Hamlin trails Chase leader Brad Keselowski by 15 points after taking a three-point lead into the race.
''We can make that up easily; we're fast enough to do that,'' Hamlin said. ''Bad thing is that I felt like we could have run to third right there — just was having to run so slow to keep from running out of fuel and we still ran out.''
Hamlin said the key is to get past the first few Chase races while still in contention.
''You can't have self-induced problems, and this isn't luck or anything like that,'' he said. ''This was just us making a big mistake with our fuel again.''
---
---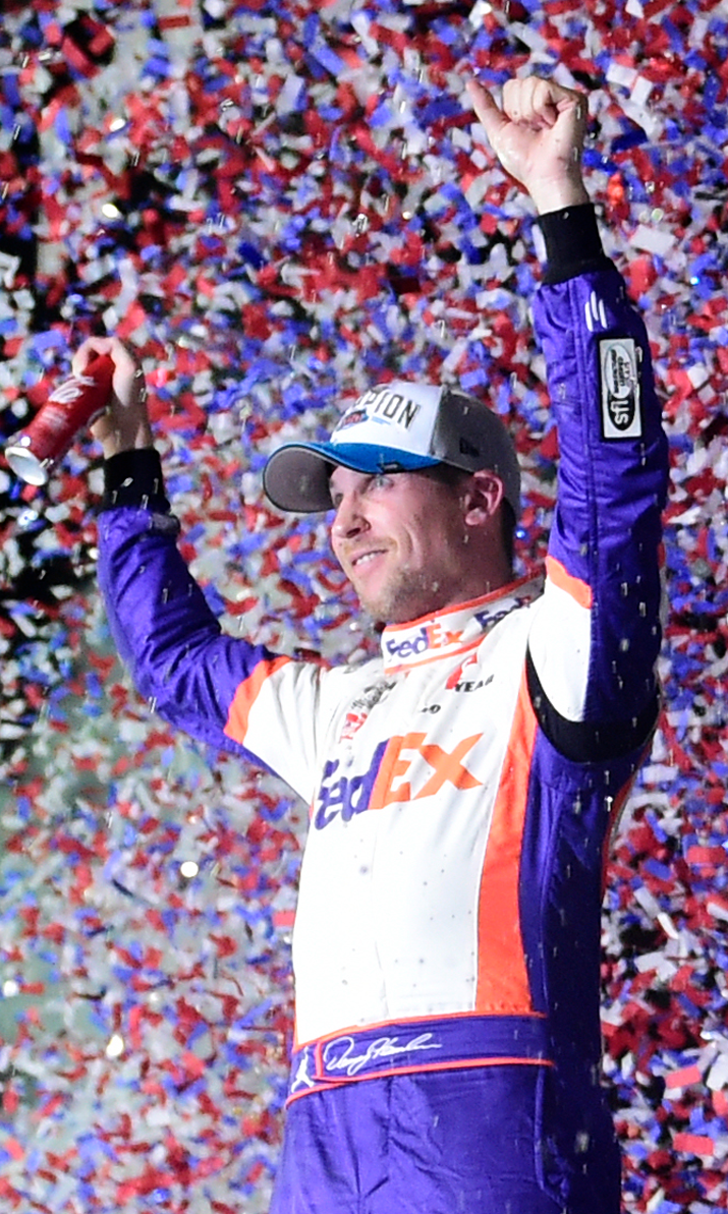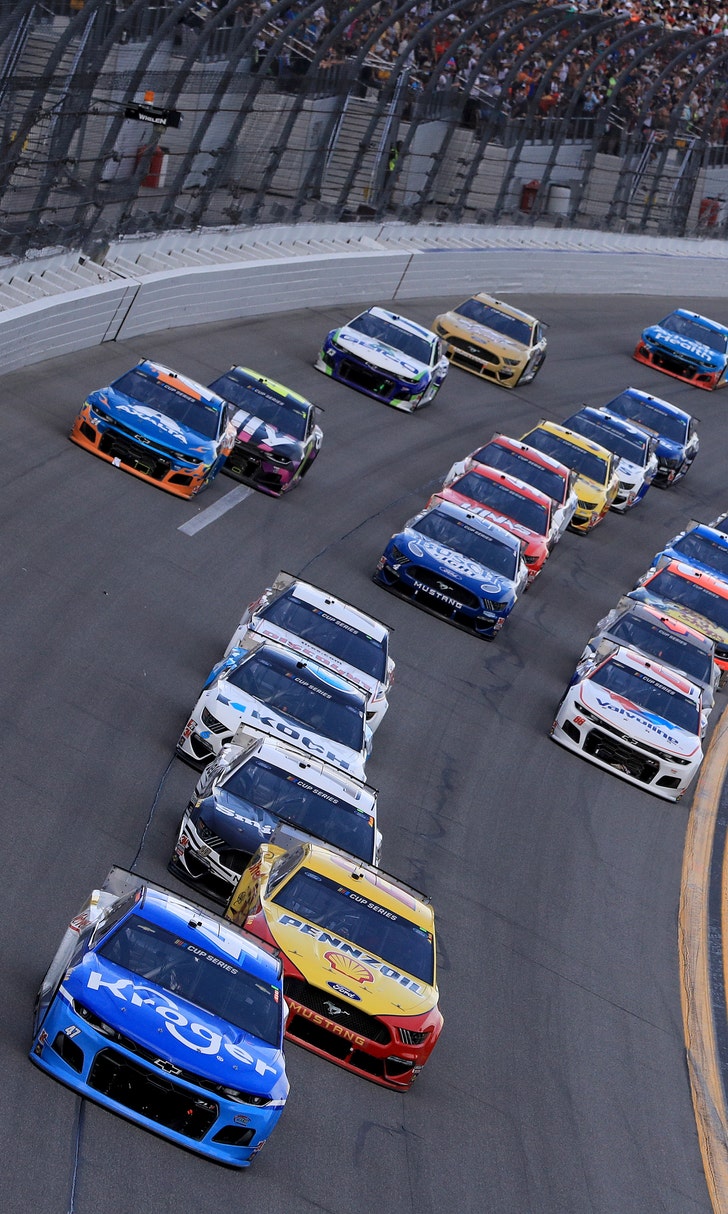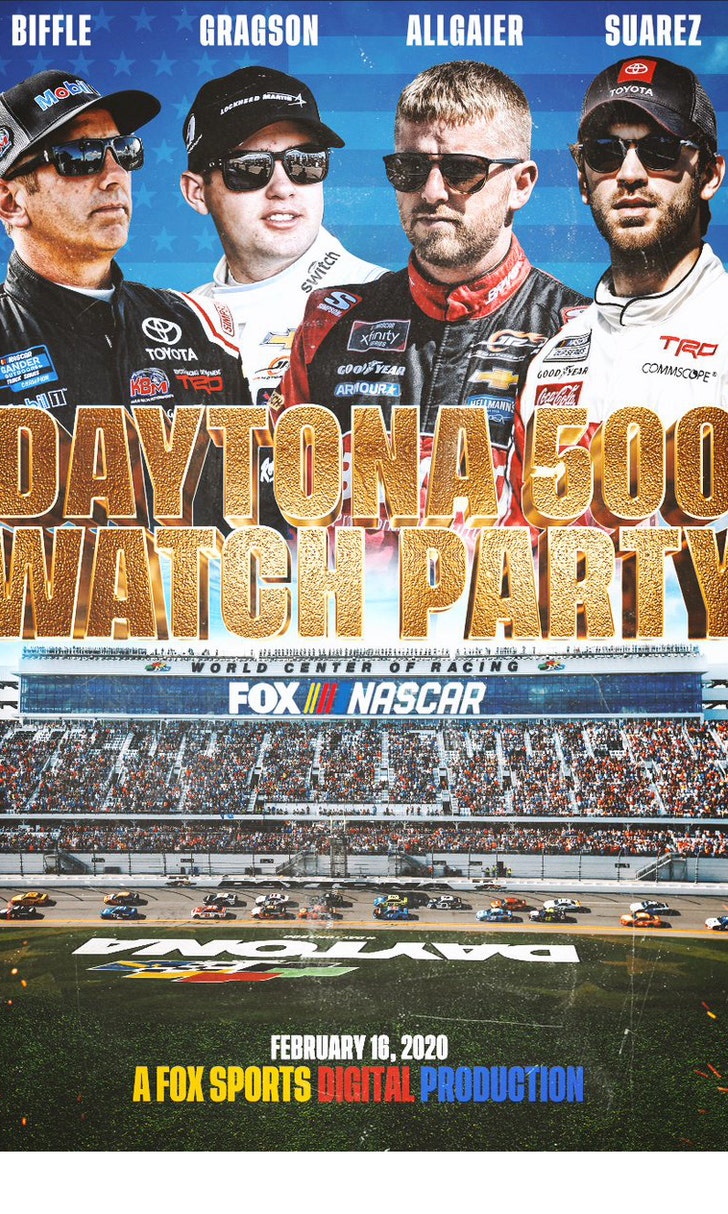 The Daytona 500 Watch Party!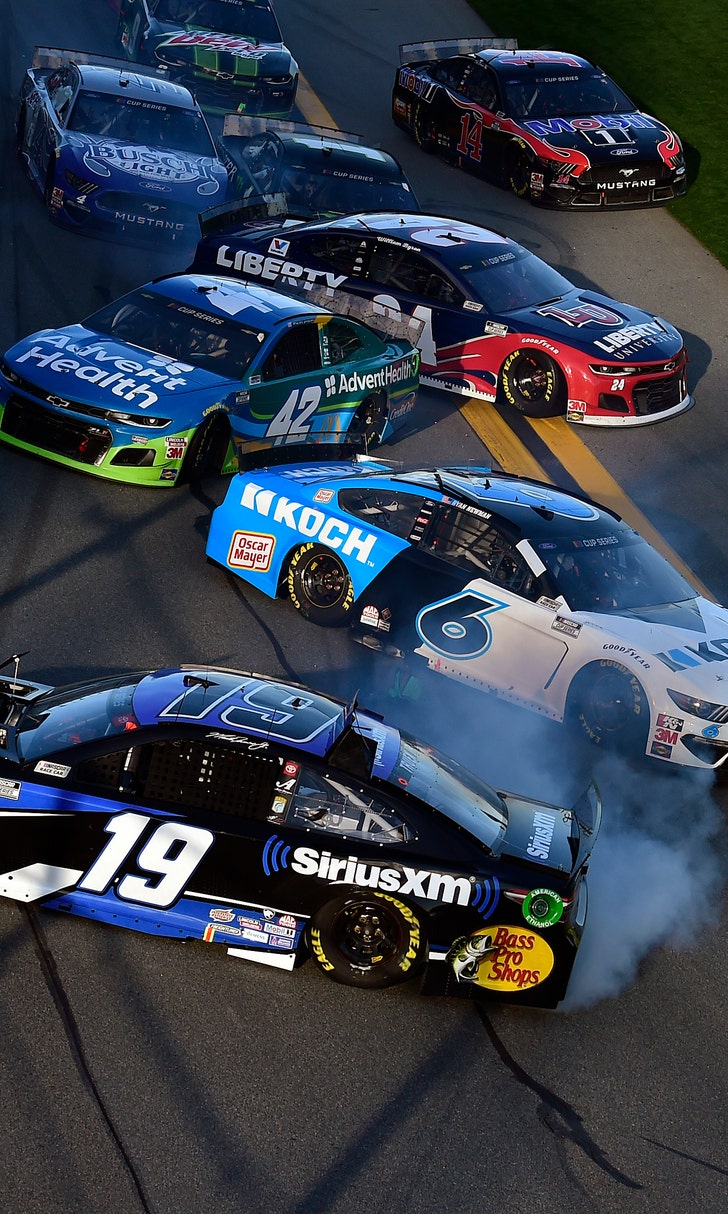 The Numbers Game At Daytona