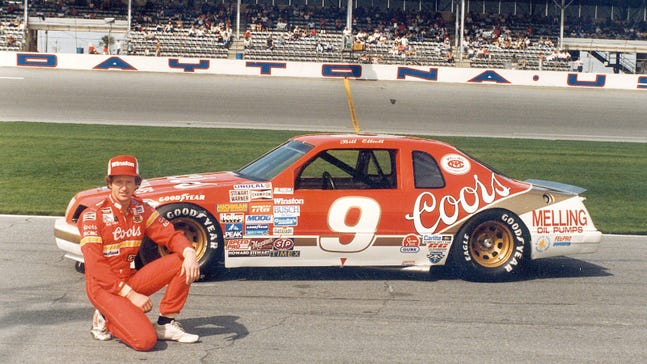 Million dollar digit: The No. 9 has an illustrious history in the Sprint Cup Series
Published
Dec. 3, 2015 12:15 p.m. ET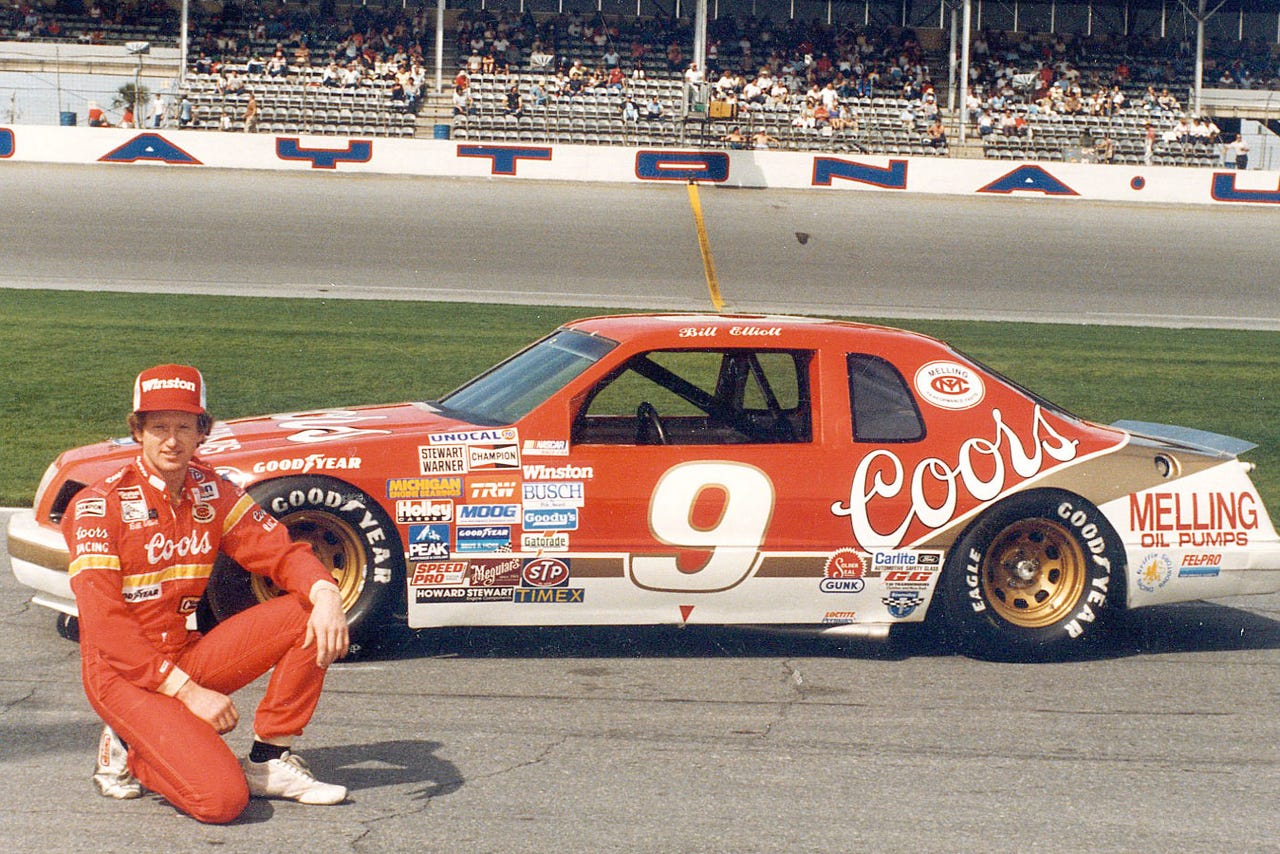 As NASCAR Premier Series car numbers go, the No. 9 has more than held its own, thanks largely to the awesome efforts of Dawsonville, Georgia, native Bill Elliott. 
Elliott, a first-ballot member of the NASCAR Hall of Fame Class of 2015, won 38 of his 44 career victories driving the No. 9, with the other six victories coming when he drove the No. 11 for Junior Johnson.
Considering that Elliott won 38 of the No. 9's total of 53 Premier Series race victories, it's safe to say he is the man who made the number famous. Elliott first took the Harry Melling-owned No. 9 Ford to victory in 1983's season-ending race on the old Riverside road course in Southern California.
Among his myriad accomplishments, Elliott was the NASCAR Winston Cup Series champion in 1988, and in the decade from 1983-92 he finished sixth or better in points a whopping nine times. In 1985, Elliott won the Winston Million by scoring victories in the Daytona 500, Southern 500 and at Talladega.
Elliott also set NASCAR's all-time qualifying record, taking the pole at Talladega with an amazing lap of 212.809 miles per hour in April 1987.
And he helped Ray Evernham bring Dodge back to NASCAR in 2001, qualifying on the pole for the Daytona 500 at winning that year at Homestead.
Elliott's replacement at Evernham's team was Kasey Kahne, who scored 11 of his career 17 Cup victories in the No. 9.
Marcos Ambrose added a pair of road course victories in the No. 9 before returning to his native Australia after the 2014 season.
The only other drivers to win in the No. 9 were brothers Herb and Donald Thomas, who each won a race in The Fabulous Hudson Hornet in 1952, and in successive events: Herb won the 32nd race of the 1952 season at North Wilkesboro (N.C.) Speedway, while Donald won the next race at Atlanta.
Today's bar bet question: After Elliott's 446 starts and Kahne's 247, who had the third-highest number of starts in the No. 9 in the Sprint Cup Series?
The correct answer is little-know Roy Tyner, who made 224 starts in the No. 9. Tyner raced from 1957-70 amassing 10 top-five and 55 top-10 finishes in the No. 9.
Last but not least, Sam Hornish Jr. drove the No. 9 in 2015, but will not be returning to that ride next year. So while we know there will be a No. 9 in the NASCAR Sprint Cup Series in 2016, the driver has yet to be announced. 
Here's a look at the No. 9:
Starts: 1,544
Wins: 53
Wins by driver: Bill Elliott, 38; Kasey Kahne, 11; Marcos Ambrose, 2; Donald Thomas, 1; Herb Thomas, 1.
Top fives: 229
Top 10s: 469
Poles: 71
Average start: 17.3
Average finish: 18.57
Drivers: 93
All stats provided by driveraverages.com.
---
---