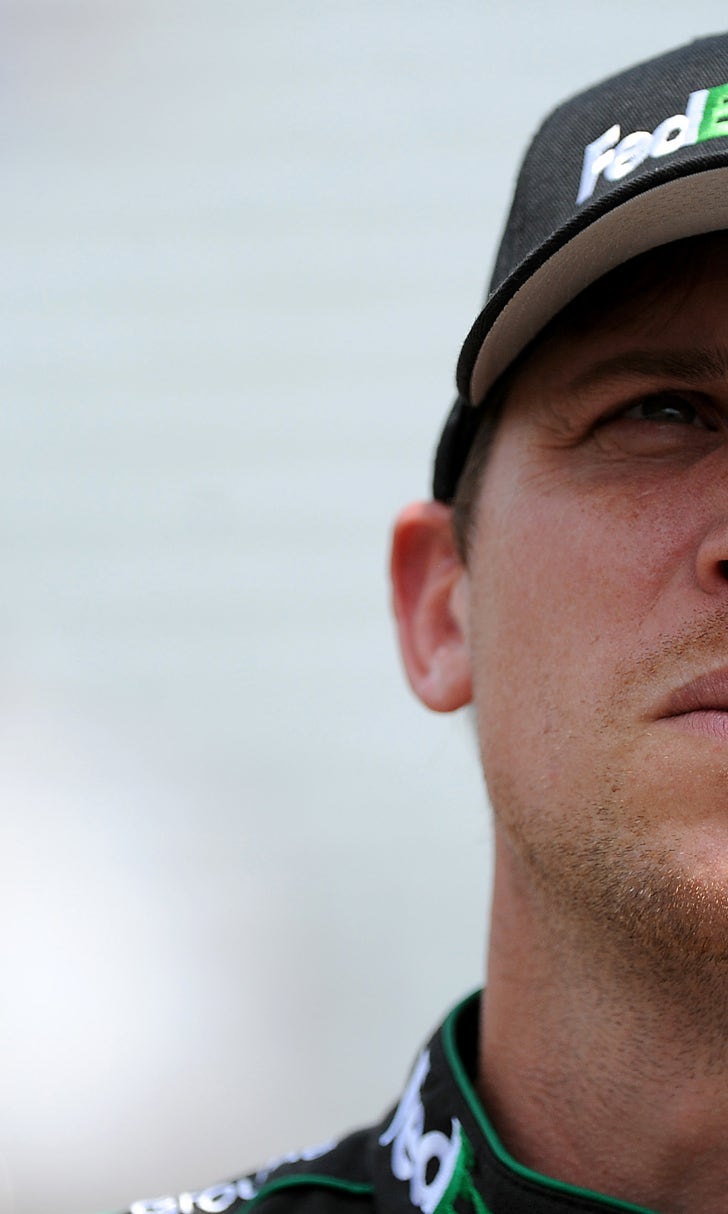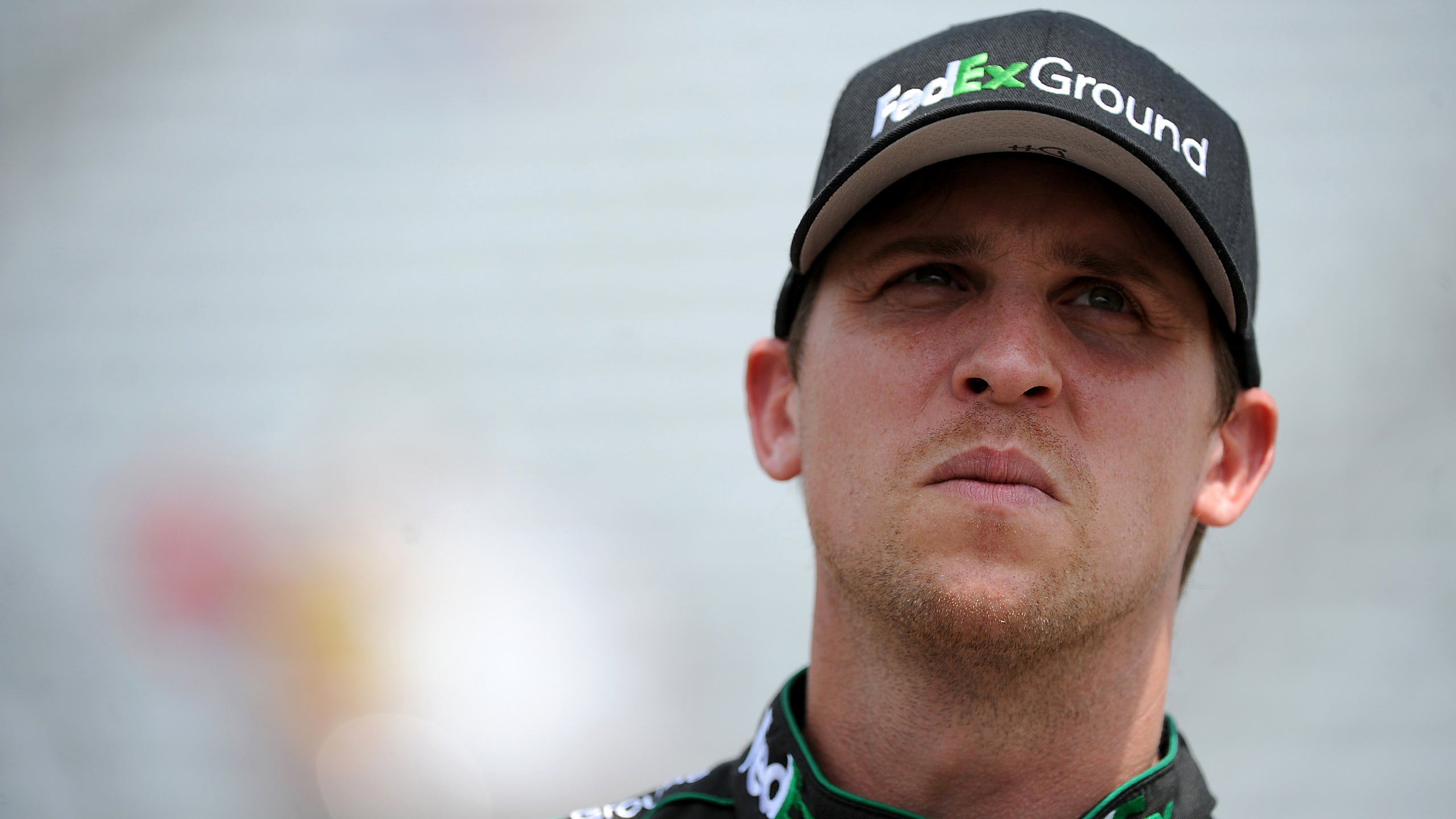 Martinsville a 'huge opportunity' for Denny Hamlin to win and advance
BY Jared Turner • October 23, 2014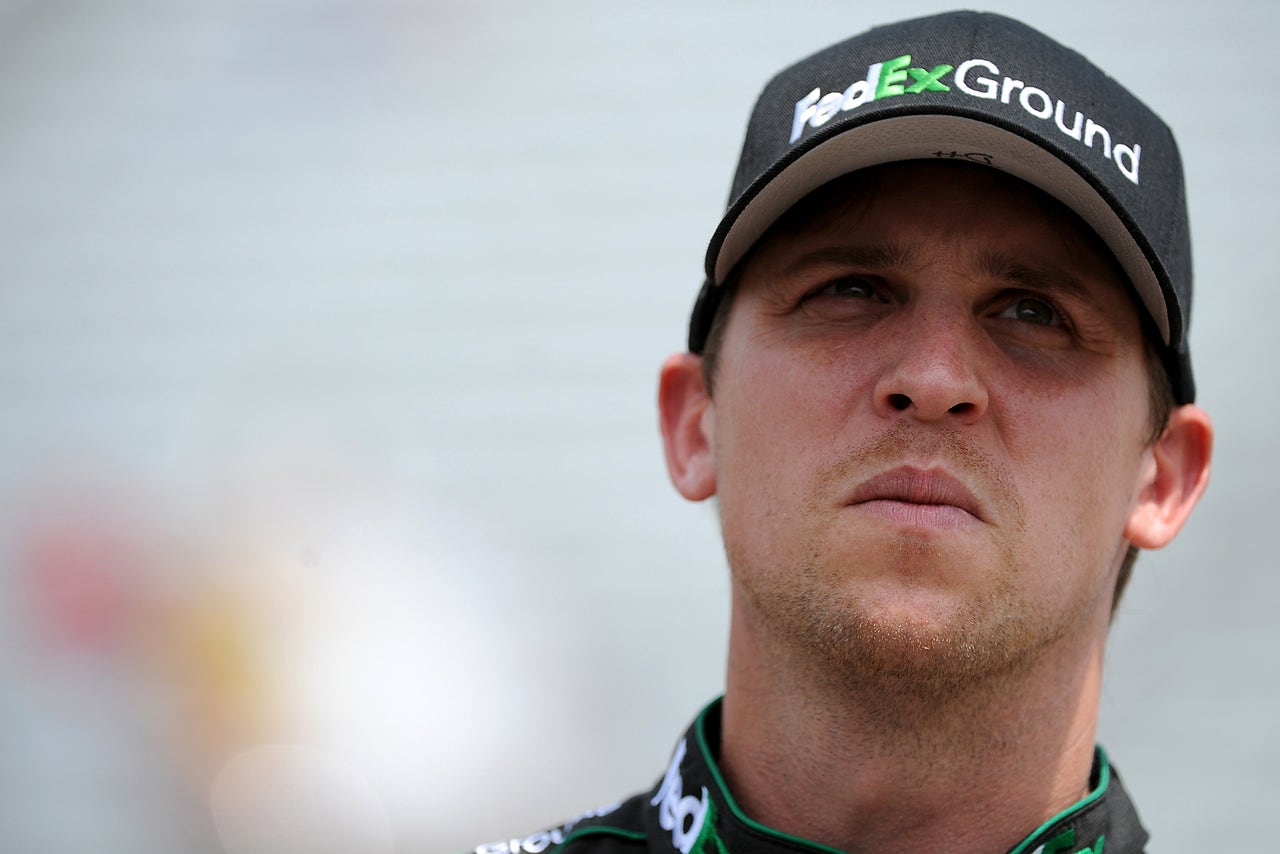 Denny Hamlin barely squeaked into the Contender Round of the Chase for the Sprint Cup and then did the same for the upcoming Eliminator Round.
Hamlin might not need this kind of narrow escape to advance into the final, winner-take-all championship race at Homestead-Miami Speedway, however.
As with the past two rounds, a win in the Eliminator Round will enable a driver to automatically move on. The big difference for Hamlin in this round?
Martinsville Speedway, set to kick off the three-race Eliminator Round this weekend, is a place where Hamlin and his No. 11 Joe Gibbs Racing team own four wins and have been one of the sport's dominant teams over the past several years.
A fifth Martinsville victory on Sunday afternoon at the .526-mile track would solidify Hamlin's spot as one of four championship finalists next month in South Florida.
"It's a huge opportunity for us because as average as our team in general has been this year, we go into a short track where horsepower doesn't matter and aero doesn't matter," said Hamlin, whose lone win of 2014 came in May at Talladega. "It's about driver and mechanical setup, and I feel like that's our strong suit with our team. As bad as we ran there in the spring -- I warned people about looking at spring results and trying to translate them to fall, because there was no practice in the spring. We went to a racetrack and tested for Martinsville the week after the spring Martinsville race, for this race right here, and I think I've got like three or four true days on racetrack testing for just Martinsville and trying to perform well in this particular race knowing that this was going to be a great shot and that if we could win here, then it would give us that opportunity at Homestead that I feel ultra-confident in.
"This (Chase) format is just tailor-made for an average team that's just been squeaking by, squeaking by, to get hot at the right time and then the next thing you know steal a championship."
While other teams, including Chase rivals from Team Penske and Hendrick Motorsports tested at Martinsville in preparation for this weekend, Hamlin and his Darian Grubb-led bunch opted to test at a short track in Sandusky, Ohio.
Though it might sound odd, Hamlin expects the test in Sandusky to be of greater benefit to his team this weekend than a test at Martinsville would have been.
"Martinsville's a very tough racetrack to test at because it's so dependent on rubber being on that track, and rubber only gets put down there at a certain temperature and with a certain amount of cars, so I think that's why we chose not do it," Hamlin said. "Obviously there's a track in Sandusky, Ohio, that I thought was very, very close to Martinsville. We basically put in our spring setup and went there an fought the exact same thing. Normally I wouldn't give that information away, but there's no more testing (beginning in 2015), so nobody can go there anymore. We thought that was a great racetrack for us to go test at, and I spent many, many days there working on our Martinsville package for this race all summer long, so hopefully it all works out."
If Hamlin goes to Victory Lane again at Martinsville, he won't have to worry about points the next two weekends at Texas and Phoenix -- two tracks where he's had success but is less confident.
Homestead, where Hamlin has two victories, is another story. Hamlin won last year's season finale at the 1.5-mile South Florida track after being shut out of Victory Lane the entire season.
He also triumphed here in 2009.
"Truth be told, if you told me you have one race to race heads-up for a championship, pick either Martinsville or Homestead, I almost would pick Homestead simply because we've just had a lot of success there over these last few years and it's been a great track for us," Hamlin said. "No one saw us winning last year. We were running like 15th every week and all of a sudden we win Homestead, so it's hard to pinpoint favorites and underdogs at this point because there's so many variables, and now we go to these short tracks where speed is not as big of a factor."
Homestead is also the site of one of Hamlin's biggest disappointments as a Sprint Cup driver, as it was here in 2010 that he arrived as the series points leader but after a mediocre day ended up second in the championship to Jimmie Johnson.
How eager is Hamlin to get another crack at a title at the track that proved to be his painful undoing four years ago?
"What we learned in 2010 is to have fun, and this year's going to be fun no matter what because, like I said, the expectations have been so low," he said. "But I always said if you'd just give me that Homestead 2010 chance back, then I promise I'd win it. It's hard to do that knowing you're going to have to race three guys heads-up and it's going to be the best of the four, but I just want that chance again to be heads-up with those guys at Homestead."
VIDEO: One-on-one with Denny Hamlin
---
---