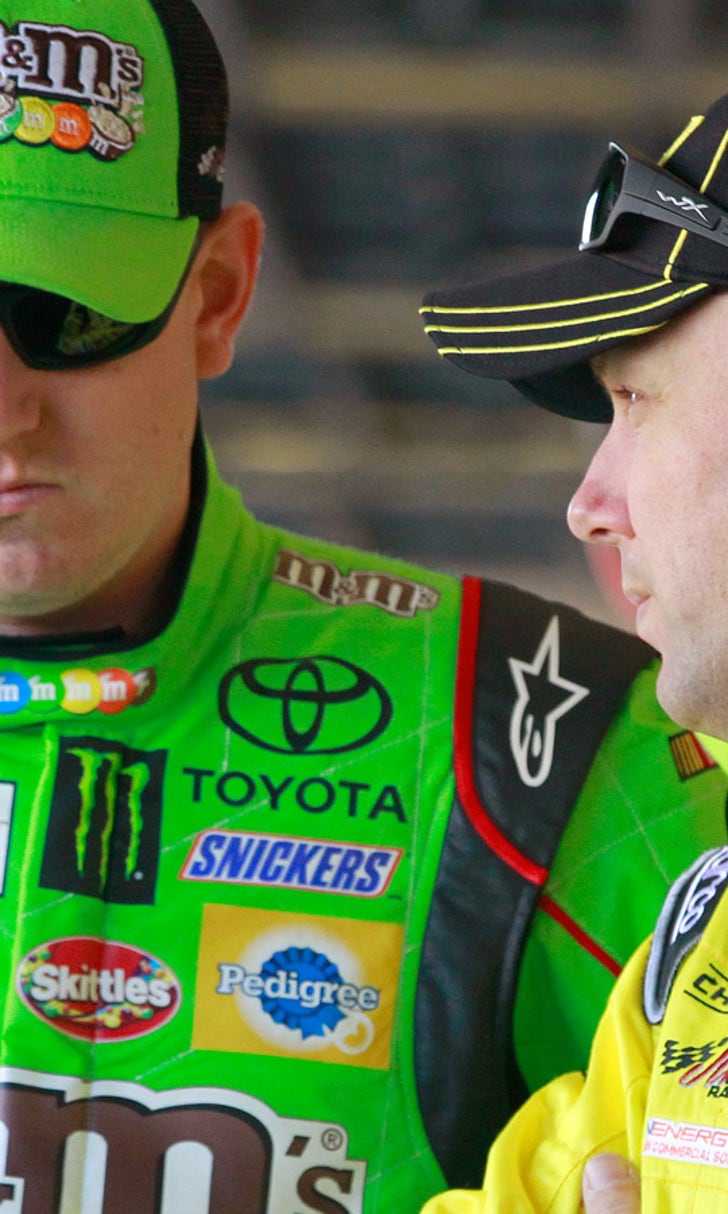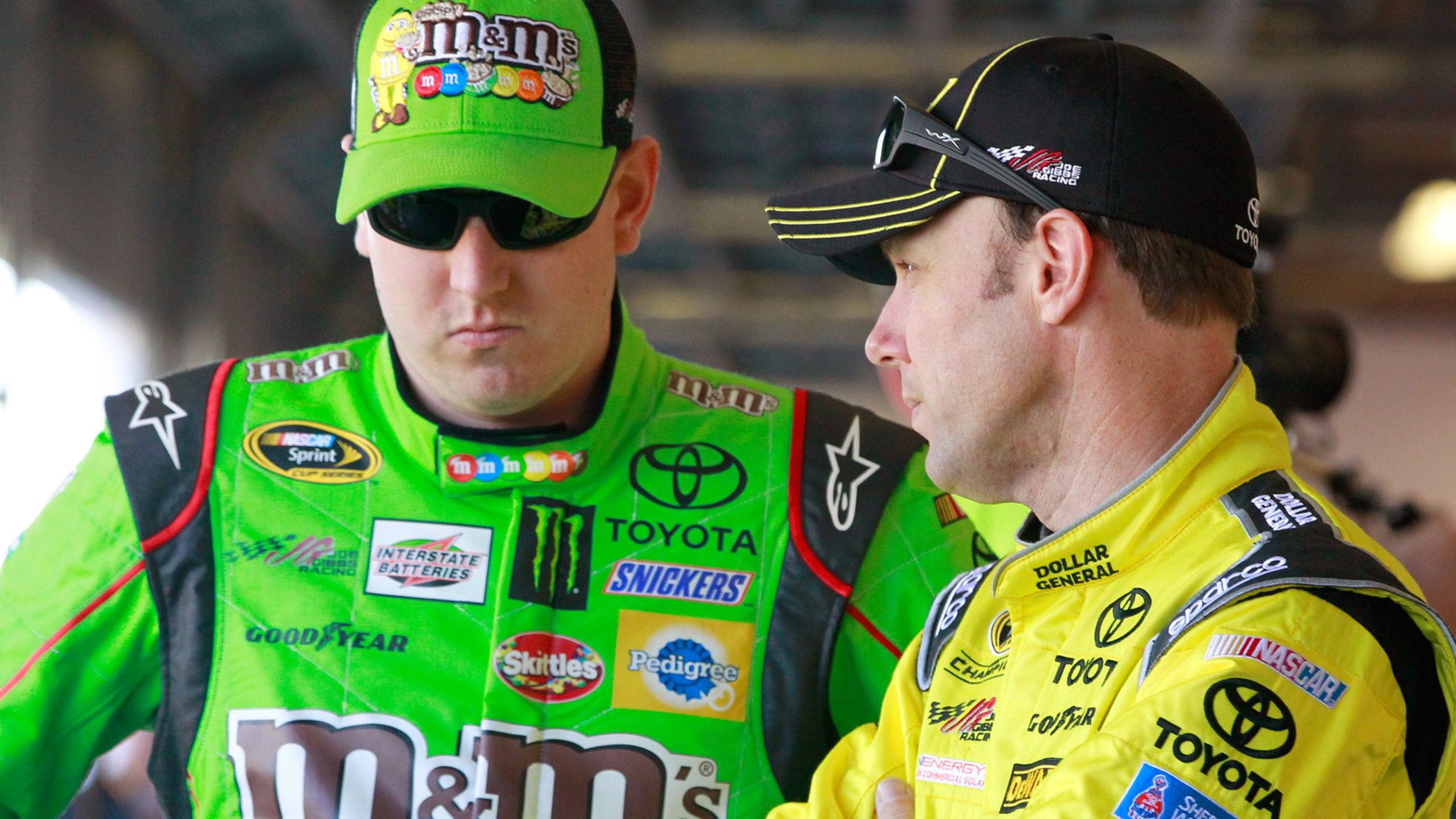 Larry Mac: Kyle Busch, Matt Kenseth aren't in trouble ... yet
BY Larry McReynolds • October 14, 2015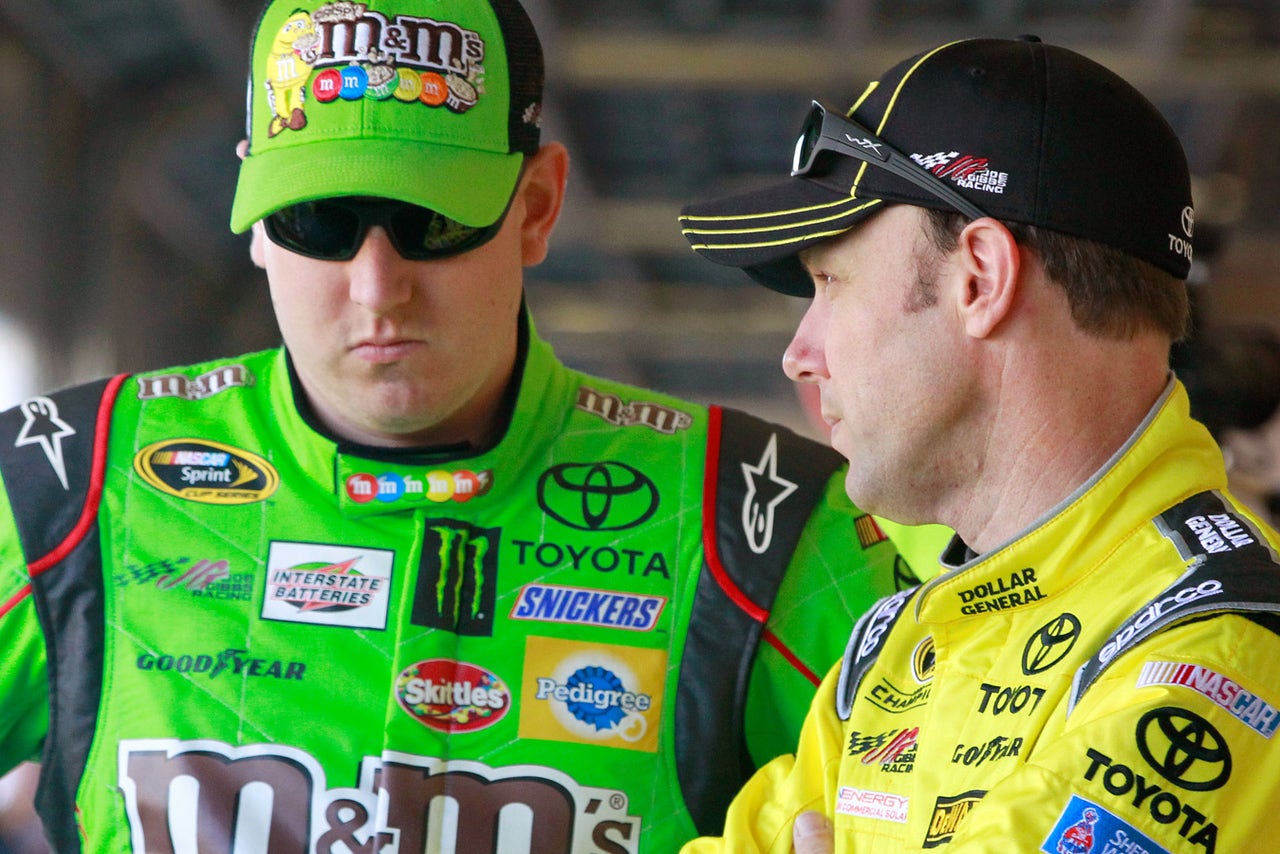 Following the Charlotte race and the points shakeup in the Chase for the NASCAR Sprint Cup, I received a lot of questions from fans asking if the two Joe Gibbs teams of Matt Kenseth and Kyle Busch are in trouble. Honestly, I don't think you can ring that bell just yet on their championship hopes.
Granted, Matt's climb up the mountainside is a little steeper than Kyle's, because Matt is 32 points out of the top eight while Kyle is only 10 points back. I fully expect them to run well this weekend at Kansas when you look at how well they've run at these type of tracks here of late. When you couple that with the fact that they both will also probably run really well at Talladega, I can't say just yet that they are in real trouble.
You have to remember, until the whole pit-road melee with Kyle Larson, Kyle had pretty much run in the top two or top three up to that point on Sunday in Charlotte. So he had a great car but got his day ruined on a pretty freak deal. In Matt's deal, remember, not only did he sit on the pole, he dominated that race up until they made that call to pit when, unfortunately, others decided to stay out.
I can't sit here and say it was a bad call bringing him to pit road, but unfortunately for the No. 20, it just didn't end up being the right call. Yes, the points shakeup Sunday in the Chase standings was unexpected. I fully expected Matt and Kyle to be in the forefront as we head closer and closer to Homestead. Right now, though, it's their teammates -- Denny Hamlin and Carl Edwards -- carrying the Joe Gibbs Racing banner.
Denny and Carl had nice solid runs and from their perspective a pretty uneventful race Sunday. They need a repeat performance of that this Sunday to stay up there in the top eight as we head to the always wild and woolly Talladega race in two weeks.
What's really interesting to me, and I doubt many folks realize it, is that this literally is the first time since the end of June that we've gone two consecutive races without a Joe Gibbs Racing team in Victory Lane.
---
---