Kyle, crew chief sing Chicago blues
BY foxsports • September 15, 2012
Kyle Busch characterized missing the Chase for the Sprint Cup in two words:
"It sucks."
But last Sunday, no one felt more on an island than his crew chief, Dave Rogers.
Rogers has guided the No. 18 Joe Gibbs Racing team since the final three races of the 2009 season. Since that time, Busch has won seven races and qualified for the Chase the last two years.
However, last Saturday night at Richmond, Rogers decided not to pit Busch during the final caution, on Lap 277. Then 47 laps later, Busch was lapped by eventual winner Clint Bowyer.
Jeff Gordon, whom Busch was battling for the final Chase transfer spot, finished second, 14 positions ahead of Busch, who watched his 12-point advantage evaporate — along with his Chase hopes.
Following the race, Rogers acknowledged, "One hundred percent my fault."
"It's professional sports," Rogers said on Saturday. "It's life. Everybody in life makes errors and has days they'd like to erase. But you can't erase history, so you just march forward and do the best you can with it and try to learn.
"You try to make every negative situation in life a positive. And I am a firm believer that everything in life does happen for a reason. So we would be foolish if we didn't learn from our mistakes last week and become better people because of them."
On Wednesday during the team meeting, Rogers said he invited team members to air their displeasures — or concerns. When, after the fact, Rogers discussed the meeting with Busch, the driver expressed a desire to attend. But since Busch generally does not attend the weekly team meeting, Rogers didn't see the necessity to invite him.
Still, he and Busch had a productive talk on Thursday.
"It's certainly disappointing that we weren't able to make the Chase or be running with the rest of those guys," Busch said. "There's nothing to be pissy about — it wasn't Dave's fault. It was a one-race opportunity, but we gave up 160 points throughout 10 races and we only lost by three."
Rogers hoped to enter Chicagoland Speedway — the first race of the Chase, on Sunday — with a clean slate. Although the temperament still was a tad chilly on Friday, the team made solid progress in practice. Busch posted the fastest lap in Happy Hour and had the second-best, 10-consecutive-lap average behind Kasey Kahne.
Although Busch qualified 21st on Saturday, Rogers felt the team had a better car based on Friday's times.
"This has been a real good weekend for us," Rogers said. "We came off the truck, we had decent speed. I thought we had one of the most effective practices we had had in a long time. I actually got on some new stuff (on the car). We're running a little bit of new set-up, trying different things since we're not in the Chase. So we can gamble a little bit more.
"I was disappointed in our qualifying effort. I thought we were going to make a run for the pole there. Just got the car a little too free, and it slipped up a little bit. Other than that, it's been a good weekend."
Rogers has nothing to lose over the final 10 races. The best Busch can finish in the point standings is 13th. But the 27-year-old has five wins at the last 10 tracks, including Chicagoland Speedway.
"For us, it's got to be that we have to start working as hard as we can to try to start working on next year and start developing stuff — or just continuing the relationship and keeping the chemistry going and communication and all that stuff," Busch said.
"(It) felt like our practice (Friday) was really, really good and we were fast. Then we went into qualifying mode and it was a little loose, but not bad, and (Saturday) we were just wrecking loose.
"We've got some work to do on some qualifying stuff — (I) really feel like that's our worst part, is getting our qualifying down. Hopefully, tomorrow (Sunday) we can race well."
Coming off one of the worst races of his career, Rogers has learned a lot about the people around him.
"I've had unbelievable support," Rogers said. "I'm completely amazed at how many people have texted, called, stopped by and said, 'We're with you . . . don't get down on yourself.'
"That's probably been the biggest distraction this weekend, honestly, the overwhelming support of the garage area. People you work with just being supportive — and it's happened over and over and over again.
"Jeff Burton, they call him the 'Mayor of the garage,' because everyone respects him so much, but he had the kindest words to say to me yesterday that I've ever heard in my life. Great, great atmosphere in this garage area — it's another reason you love this sport. Everyone is so competitive, but in the end, we all have each other's back."
NUMBERS GAME

2 — Poles for Jimmie Johnson at Chicagoland Speedway. His first was in 2005.
0 — Wins for Johnson on the 1.5-mile track, one of five venues on which he's yet to win.
9 — Point lead for Dollar General and defending champion Ricky Stenhouse Jr. over Elliott Sadler in the Nationwide Series. Sadler had held the points lead for 14 consecutive weeks, 21 total this season.
SAY WHAT?

As Richard Childress Racing teammates Elliott Sadler and Austin Dillon were battling for position in the Nationwide Series race, Dillon's crew chief, Danny Stockman, warned his driver not to help the No. 2 car (Sadler).
When Sadler was asked if he knew why this strategy was suggested, he replied, "I don't know what that means, 'Do not help the 2.' We share really good notes, and we always have, so I don't know."
---
---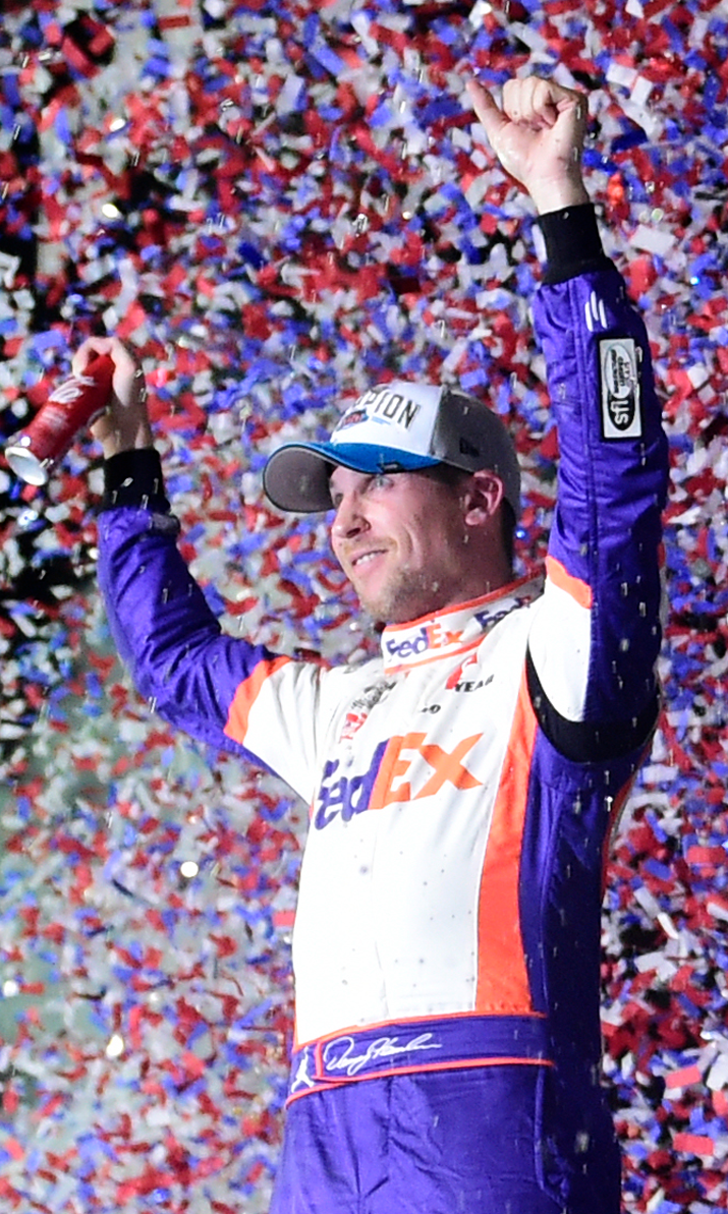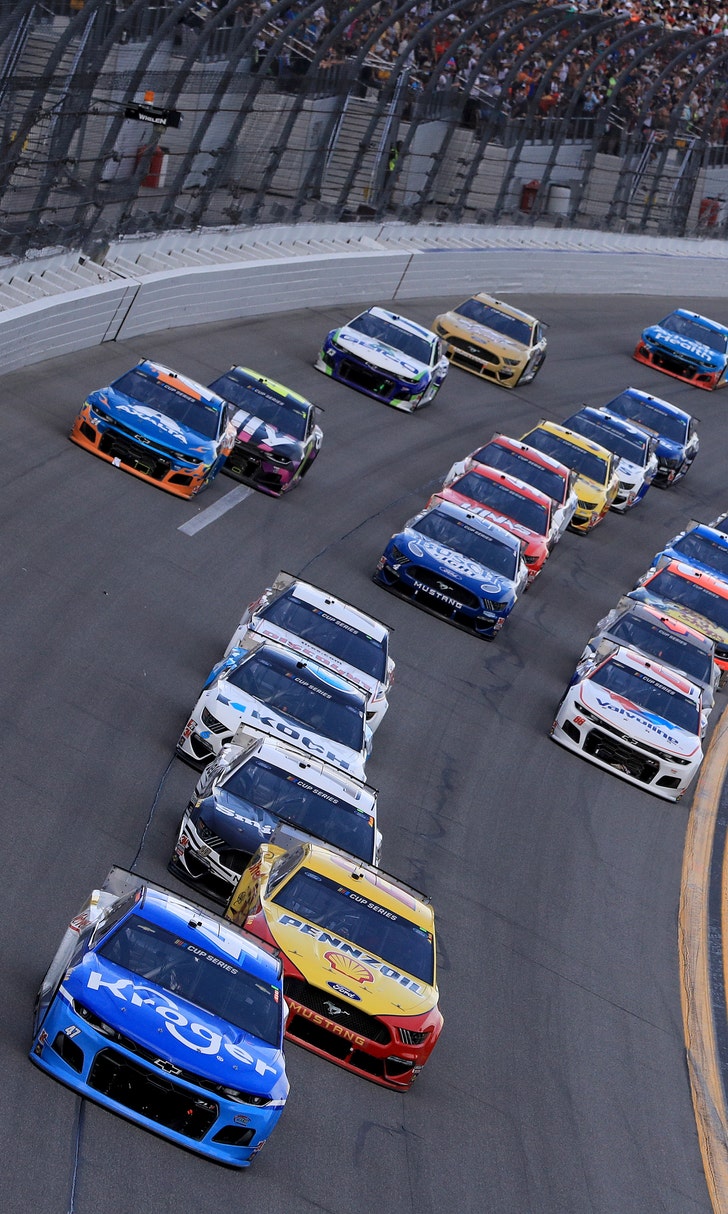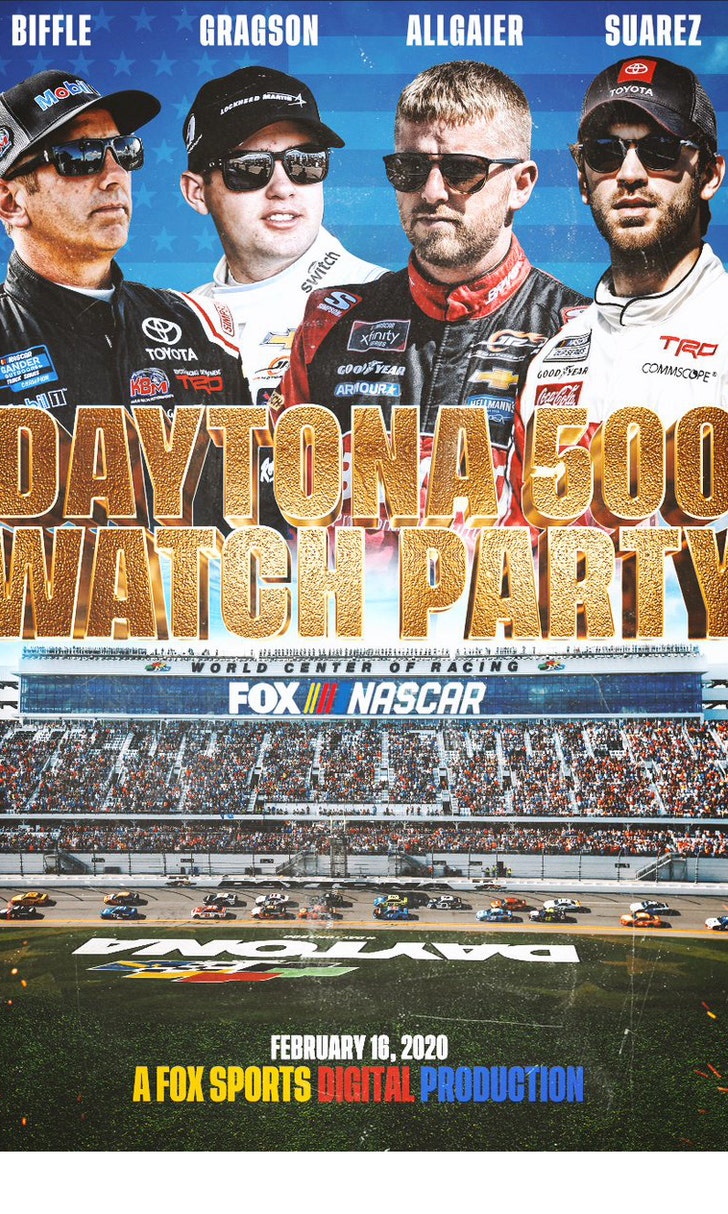 The Daytona 500 Watch Party!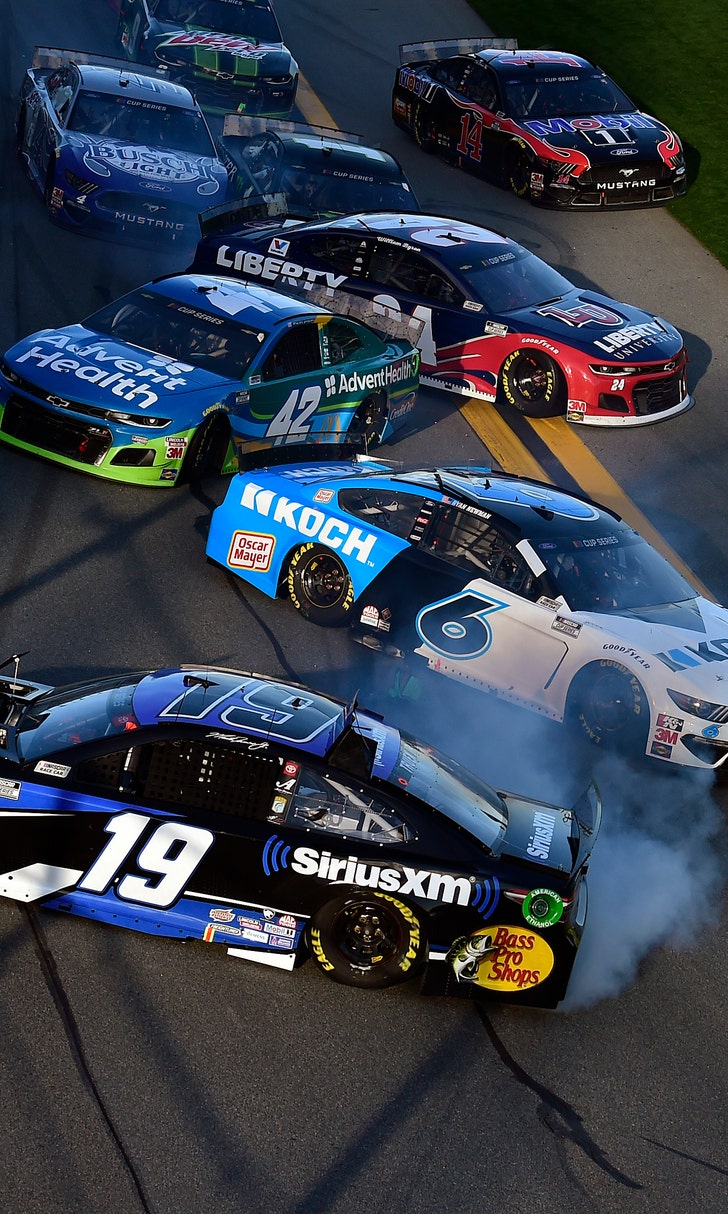 The Numbers Game At Daytona