Kurt Busch stretches fuel mileage to claim Cup win at Pocono
BY foxsports • June 6, 2016
Kurt Busch won the rain-delayed Axalta We Paint Winners 400 at Pocono Raceway on Monday, outlasting the rest of the top contenders as many of them attempted to stretch their fuel mileage to the finish.
And Busch did it with a replacement crew chief in team engineer John Klausmeier, who was sitting in for Tony Gibson as Gibson served a one-race suspension imposed earlier in the week by NASCAR.
"It's tough to balance everything," Busch told FOX Sports in Victory Lane. "And when you have a fast car and an interim crew chief and the way that the fuel mileage played out, I didn't know if we were going to have enough fuel. But thanks to everybody. ... This is a wonderful win for us."
The race originally was scheduled for Sunday afternoon, but was postponed until Monday because of rain.
Brad Keselowski started from the pole in his No. 2 Team Penske Ford, but it was Sprint Cup rookie Chase Elliott who led the most laps in the race before fading a bit as he attempted to save fuel over the final 33 laps.
Elliott led 51 laps in all, but Hendrick Motorsports teammate Dale Earnhardt Jr. passed him on a restart with 33 to go. In turn, both Earnhardt and Elliott were almost immediately passed in one swift move by Busch, driver of the No. 41 Stewart-Haas Racing Chevrolet who claimed his first win of the 2016 season.
From there, it quickly became a cat-and-mouse game regarding speed and fuel mileage.
Running out front, Earnhardt pushed Busch hard -- trying to force Busch to use up more of his fuel. Behind them, Elliott, running in third, started getting pressure from Keselowski directly behind him in fourth.
"Well, the 41 was up there trying to save some fuel," Earnhardt said. "He couldn't make it all the way running hard, and I didn't know if we could. (Crew chief) Greg (Ives) was saying we could but I didn't see how we were the only ones that could. We all pitted around the same time."
Of the top four contenders over the last 30 laps, Keselowski was the only one who didn't have apparent fuel concerns coming down the stretch. He finally passed Elliott for third with 10 to go, then set his sights for Kurt Busch and Earnhardt.
But Keselowski could catch neither, as Busch held a 1.42-second lead as he took the white flag signifying one lap to go to the checkered flag.
From there he held on to win, while Earnhardt finished second. Keselowski, Chase Elliott and Joey Logano rounded out the top five.
While Busch won despite his usual crew chief, Gibson, missing the race while serving a one-race suspension issued by NASCAR for violation of the recent lug-nut rule. Team engineer Klausmeier served as Busch's crew chief instead, and it was Klausmeier who was ultimately responsible for making the decision to have Busch stretch his fuel to the limit.
Meanwhile, many others who might have been top contenders suffered through rough days.
On a Lap 93 restart, Stewart-Haas Racing driver/co-owner Tony Stewart got loose at the exit of Turn 1. And when he got loose, Stewart tagged the wall, collecting teammate Danica Patrick with him.
It was just a racing incident, but it was especially unfortunate for Stewart, who had been fast all weekend and is trying to work his way back into the top 30 in points and become eligible for the Chase for the Sprint Cup.
Stewart was far from alone in running into trouble on Monday.
Among the others who ended up wrecked: Kyle Busch and Jimmie Johnson.
Busch was trying to earn his first career win at Pocono, one of only two current Sprint Cup tracks where the defending Sprint Cup champion has never won, when it all went wrong on a restart with 52 laps to go.
Busch was in the middle of the track when looked like in got loose and checked up just a little bit.
Ryan Newman got a run underneath Busch and tried to pass him on the low side. But when he did, it appeared Kasey Kahne made light contact with Newman, who in turn drifted up into Busch and sent Busch into the wall.
And as another restart with 38 to go was getting sorted out, Johnson ended up getting turned into the inside wall. 
Keselowski didn't wreck, but did have to overcome two pit-road penalties to ultimately finish third. The first came early in the race when the team was penalized for one of the No. 2 Team Penske crew members attempting to illegally modify the body of the car during a pit stop.
Earnhardt broke a string of five consecutive races in which he had finished outside of the top 10 -- his first such streak since 2011 -- by claiming second.
But he thought he could have won it by playing it differently when Busch made the race-winning move to pass both Elliott and Earnhardt in one nifty move shortly after the final restart with 33 to go.
"Really we lost the race on the restart," Earnhardt said. "The 24 (of Elliott) and me were racing pretty hard. He was really trying to get his lead back, and he knew if he could get the lead, he was going to win the race.  He got me loose a little bit. That slowed us up some.
"The 41 got a good run on him and I didn't do a good enough job holding him off. I could have been a little more aggressively doing some things differently."
---
---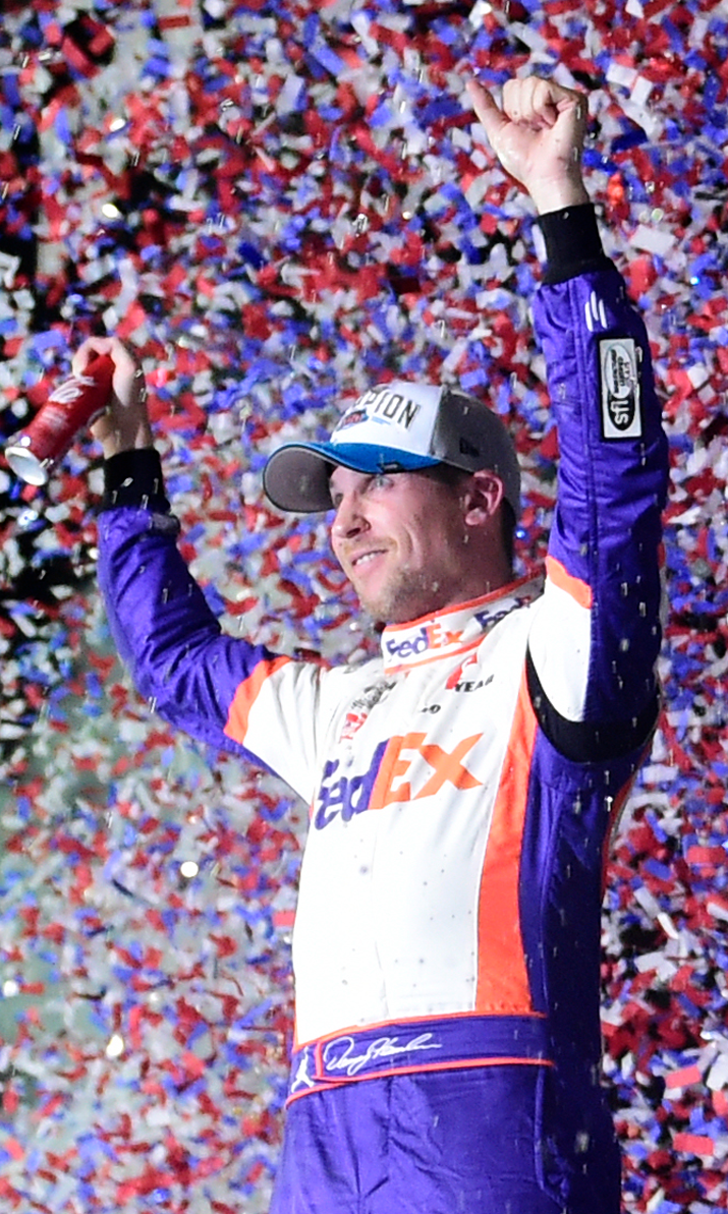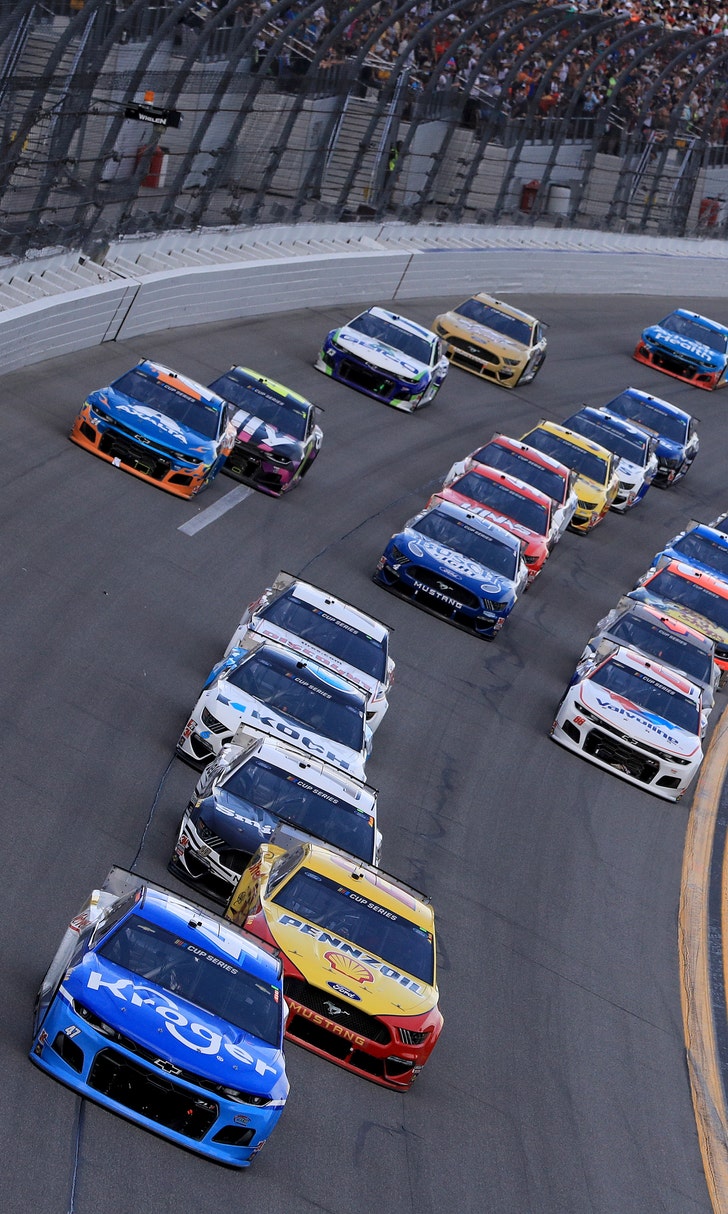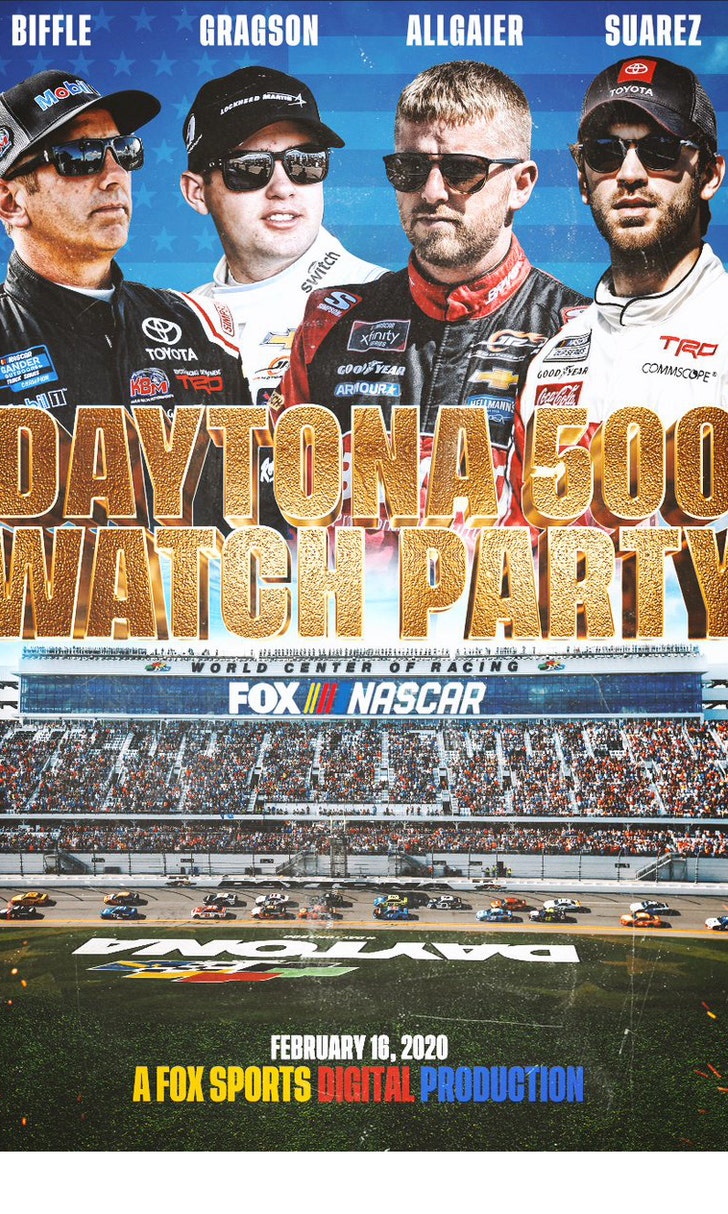 The Daytona 500 Watch Party!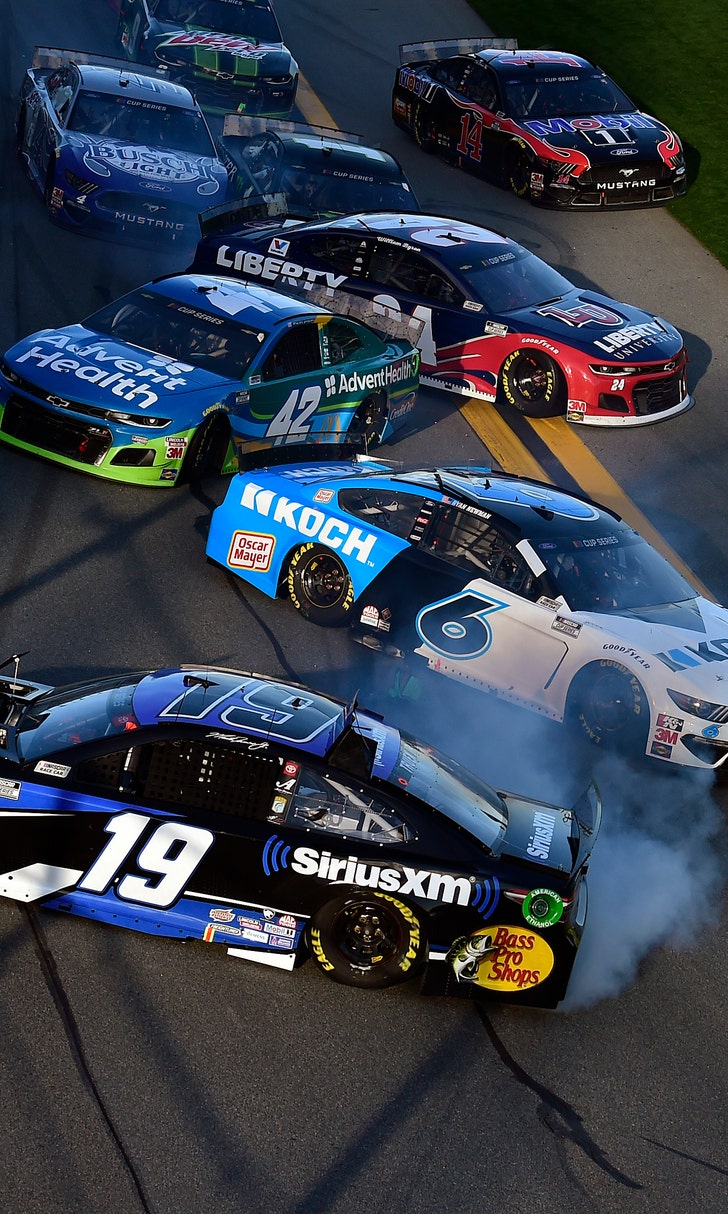 The Numbers Game At Daytona