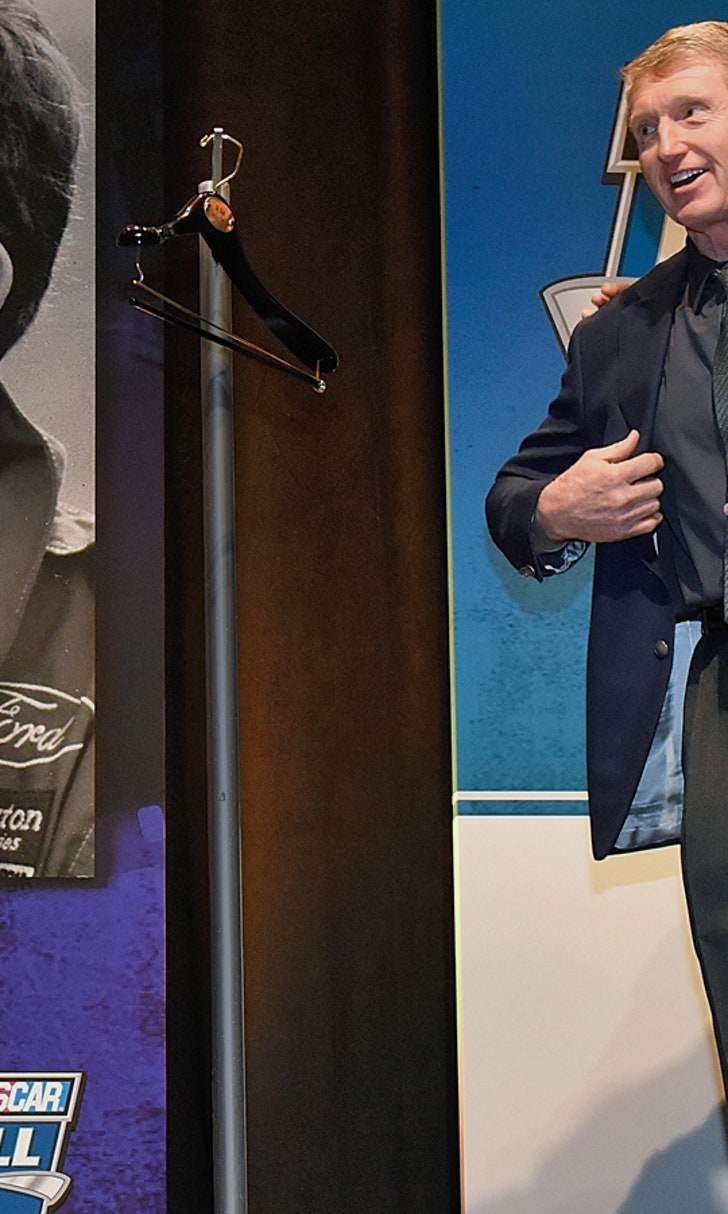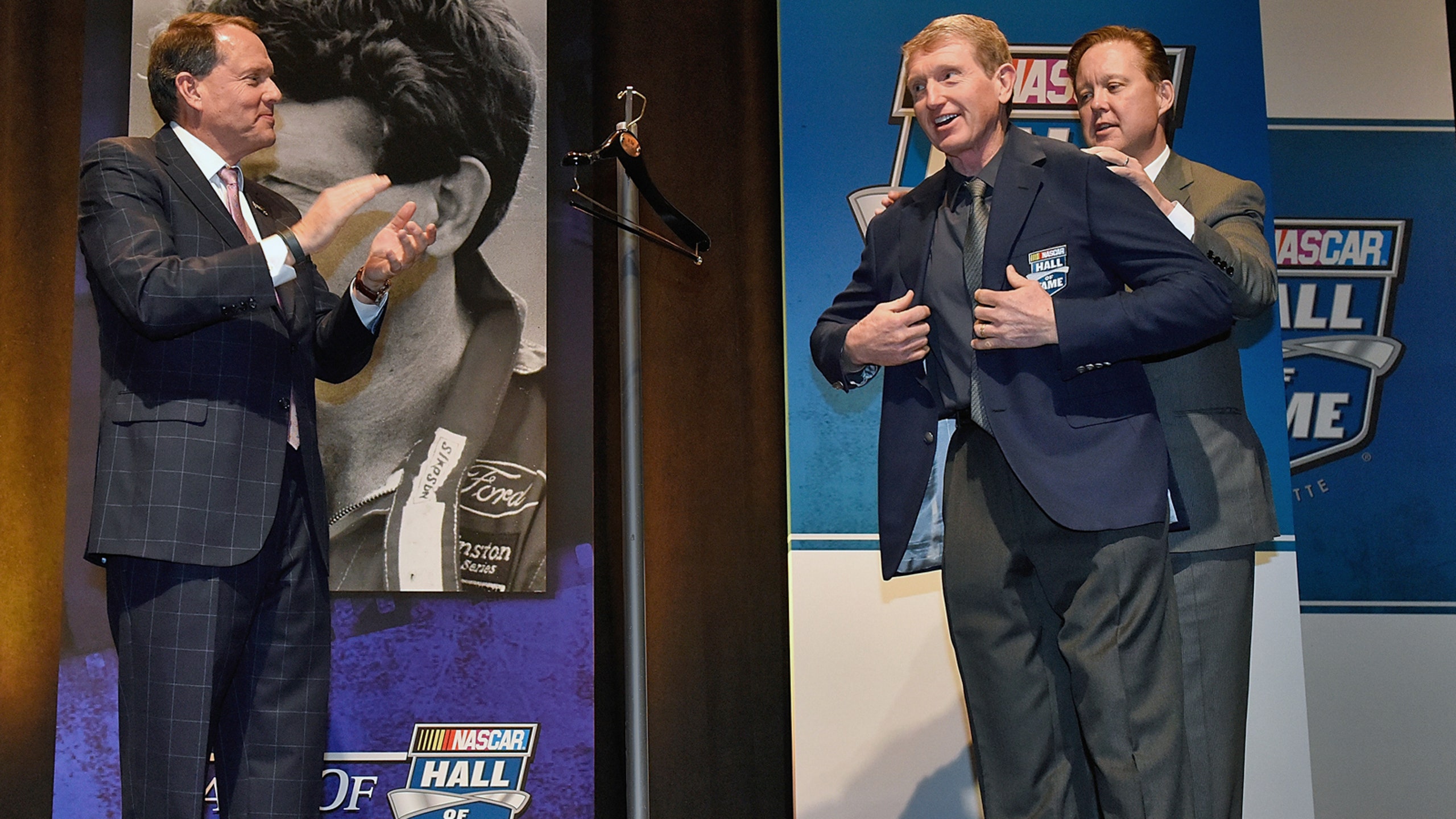 Just awesome: Bill Elliott leads the 2015 class into Hall of Fame
BY Tom Jensen • January 30, 2015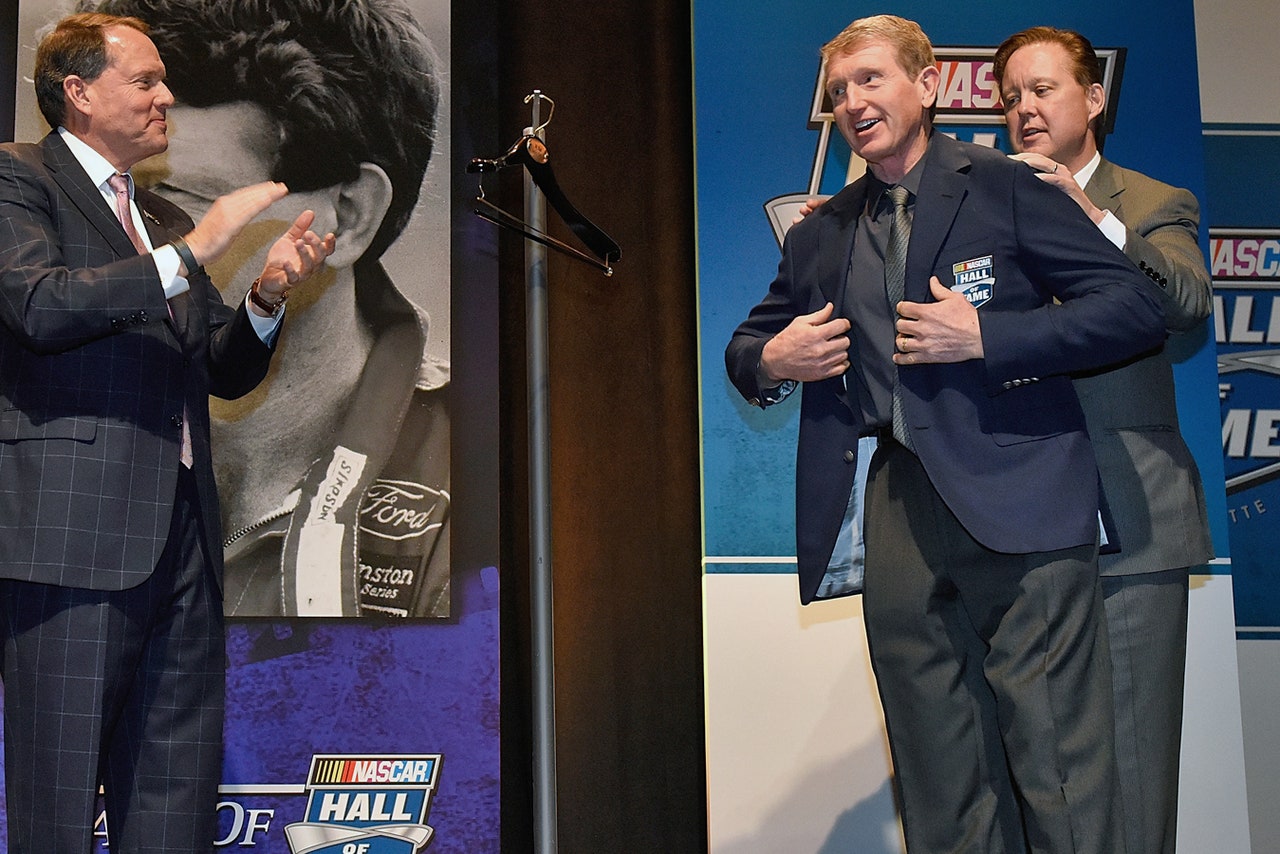 As weeks go, this has been a pretty good one for the Elliott family of Dawsonville, Georgia.
On Thursday, 18-year-old Chase Elliott was announced as Jeff Gordon's successor in the iconic No. 24 Hendrick Motorsports Chevrolet, one of the most coveted rides in the NASCAR Sprint Cup Series, starting in 2016.
And Friday night, Chase's father, Bill Elliott, a/k/a "Awesome Bill from Dawsonville," joined Fred Lorenzen, Wendell Scott, Joe Weatherly and Rex White as members of the NASCAR Hall of Fame Class of 2015. Heady stuff, to be sure, but richly deserved for the popular Georgia driver.
The elder Elliott's Sprint Cup career began in 1976 at the age of 20, and it started painfully, with six DNFs in the first eight races. But Elliott would go on to achieve greatness, winning 44 races and posting 175 top-five and 320 top-10 starts in 828 career races.  He also won the National Motorsports Press Association Most Popular Driver award an unprecedented 16 times.
Elliott won 11 races in 1985 and captured his lone Cup championship three years later. He also was runner-up three times, most notably losing the 1992 title to Alan Kulwicki in the final race of the season at Atlanta Motor Speedway because Kulwicki got five bonus points for leading a single lap more than Elliott.
Famously, in 1985 Elliott won the "Winston Million," a $1 million bonus for winning three of NASCAR's four biggest races. Elliott also set the fastest official lap in NASCAR history, on April 30, 1987, when he qualified at 212.809 miles per hour for the Winston 500 at Talladega Superspeedway. Collectively, Elliott's accomplishments made him a shoo-in for the NASCAR Hall of Fame.
And Friday night was Elliott's night to celebrate, and he did it style, with his former car owner Ray Evernham giving him his NASCAR Hall of Fame ring.
"Growing up in a small town in Dawsonville and thinking about it, dreaming about it, listening to the guys on the radio that carved the way, that paved the direction of where you needed to go and the things you needed to do, it's just incredible," said Elliott.
"And for me, for just a -- at a young age I dreamed of doing this, and I knew as time went on, my dad was so involved in racing, he had such a love for the sport," said Elliott. "I've always said he was such a Ford fanatic, if you cut him, he bled Ford blue. That's just the way the man was. He was just so involved. He helped so many local racers from the area. It was totally incredible."
Elliott said that he wasn't the best driver or the fastest, but the work ethic his father, George, instilled in him and brothers Ernie, the engine builder, and Dan, who built transmissions and rear gears, meant the team outworked just about everyone in the sport.
"The biggest thing that I see is the work ethic that he taught us, kept us," Bill said of his late father. "I didn't feel like I was the best race car driver, but I was probably the hardest-working race car driver at the time, and we never gave up, and I think that's what -- that ethic took us to the level it took us to, and without that, without my dad and the ethic he taught us early on, we would have never achieved the things that we did."
Asked what was bigger in the Elliott household this weekend -- Chase getting the No. 24 Hendrick Motorsports ride or Bill getting into the NASCAR Hall of Fame -- Bill paused.
"Gosh, that's a tough question," he said. "You know, I think Chase getting the ride. … It's like they asked him yesterday right here of trying to fill the shoes of Jeff Gordon. He said, 'I don't look at it like that, I'm looking at it being another era where I'm going.' The funny thing about it is I watched those guys tonight and in 1992 I won the race, the fall race in Atlanta and it was Richard (Petty's) last race and Jeff Gordon's first race. It's a wild time."
VIDEO: Bill Elliott talks with FOX Sports during recent Charlotte Motor Speedway Media Tour
---
---