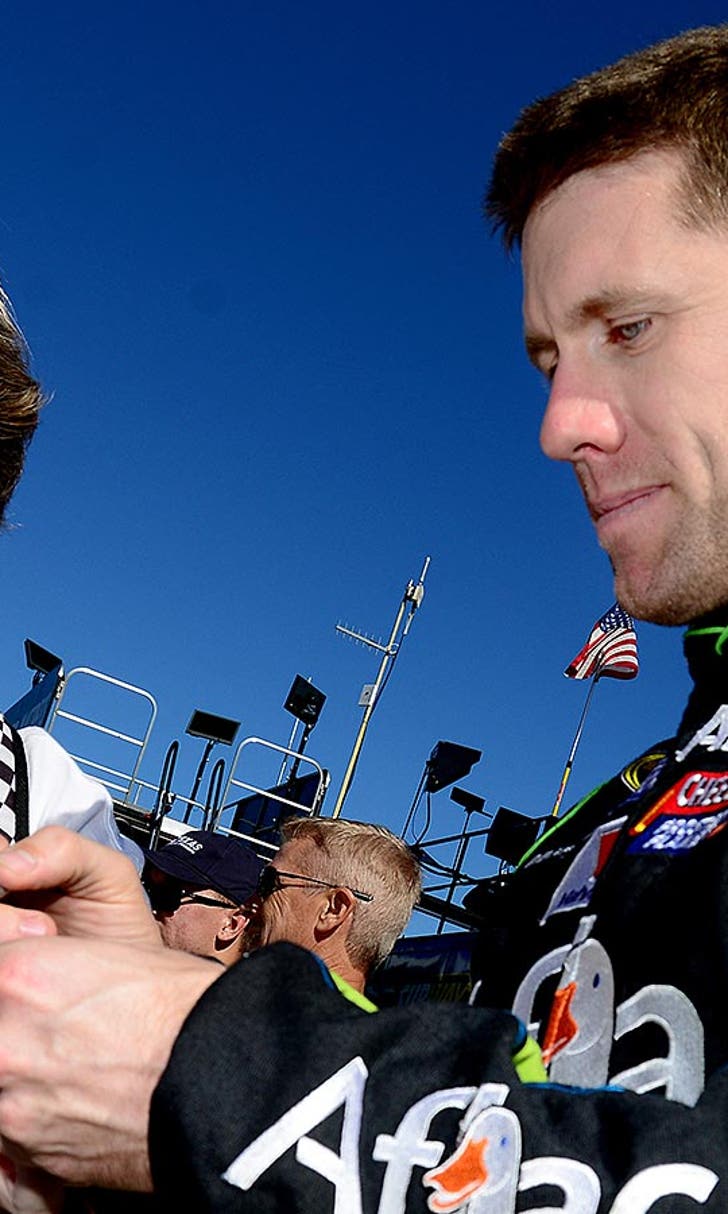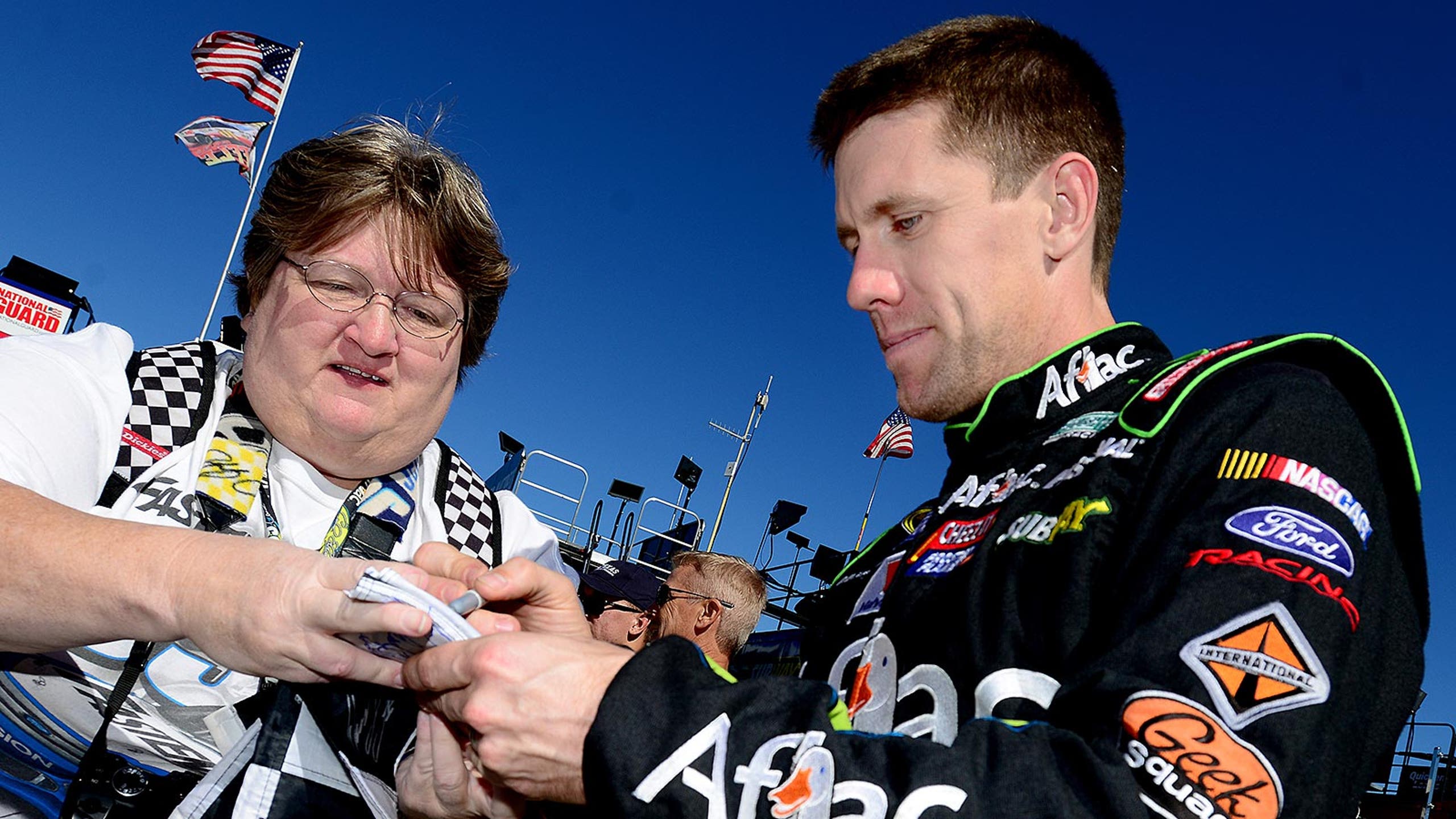 Imminent decision: Edwards, Biffle enter contract seasons
BY foxsports • January 29, 2014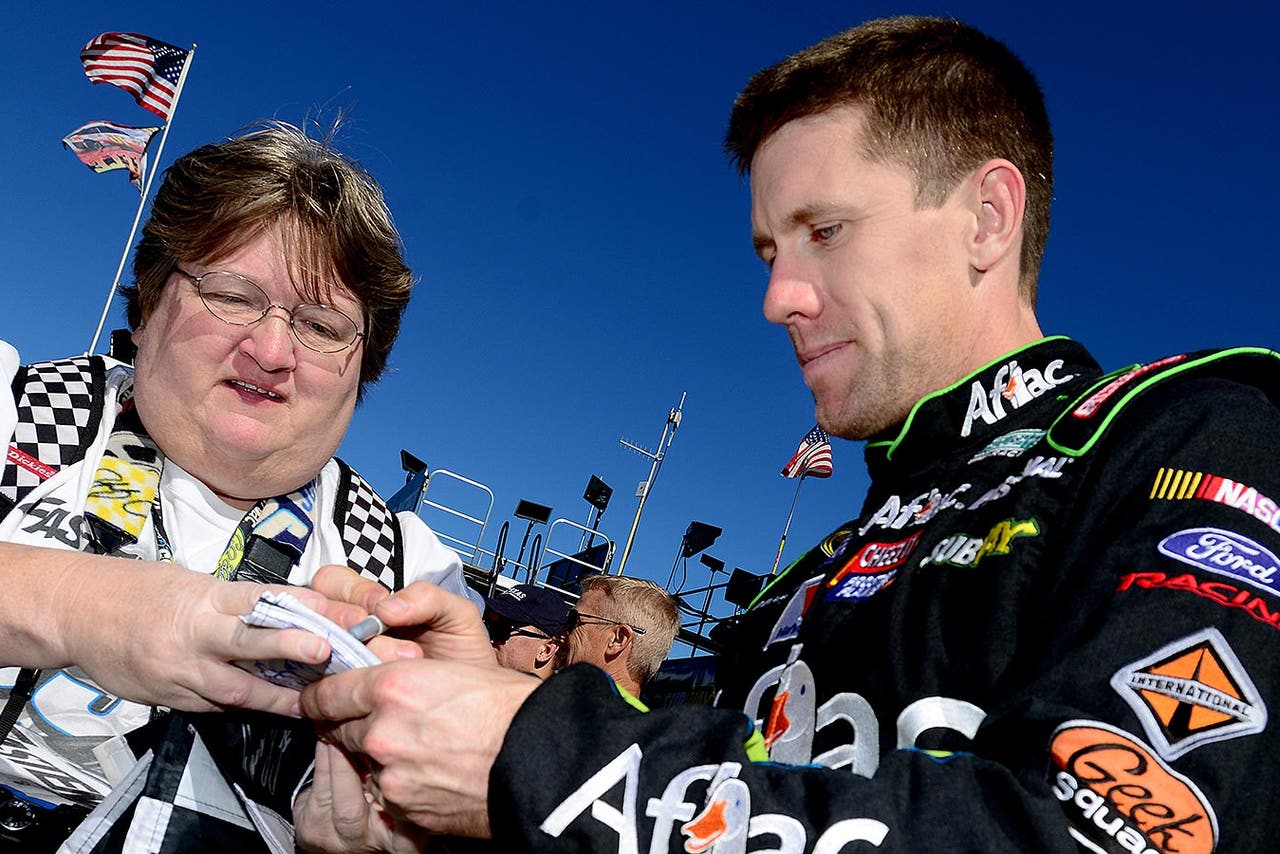 Roush Fenway Racing's biggest challenge this season might not be on the track.
With the contracts of Carl Edwards and Greg Biffle up for renewal at the end of 2014, signing the two standout drivers for another term – before their statuses become a distraction – could be more taxing than worrying whether either veteran qualifies for one of the 16 places in the Chase for the Sprint Cup.
"It's our intent and goal to re-sign both of them," Roush Fenway Racing President Steve Newmark said Wednesday. "They've spent their careers at Roush, and we hope they retire (here). We've had those discussions and they've been actively involved in a lot of the changes and stuff that have been going on, so they're pretty optimistic about the future. I think they're pretty optimistic about the future, but I don't have any concrete news to report on it."
Biffle, 44, joined Roush in 2001. He won titles with RFR in both the Nationwide and Truck Series and finished second in Cup points in 2005. Last year, Biffle won the June Michigan race but finished a disappointing ninth in the standings.
"I feel like this year we're really aligned well," Biffle said. "Maybe the new (points) format will play into our hands a little bit. I'm excited because we're moving into our eighth year with 3M as a full-time sponsor and even longer than that with being a partner of Roush Fenway, so I'm really excited about that. We've been able to make the Chase five of the last six years and want to continue that good run and make a strong run at the title this year."
Edwards, 34, was promoted to the Cup series midway through the 2004 season while still driving a truck for Roush. In the six full seasons Edwards competed in the Nationwide Series, he won the 2007 title and never finished worse than third in the standings. In 2013, Edwards ended up 13th in Cup points despite wins at Phoenix and Richmond.
"We did really well in the regular season last year," Edwards said. "We won a couple of races, but for (general manager) Robbie Reiser, Jack Roush, (crew chief) Jimmy Fennig and our whole team our mission is to win the championship. We want to take this group up here and the group at the shop and put Fords in Victory Lane but, more importantly, win championships with our cars."
The new Chase format and rules packages for the Sprint Cup cars cast a lot of unknowns on the 2014 season. Certainly, Ricky Stenhouse Jr. removing his rookie stripe and reuniting with his former Nationwide Series (and championship) crew chief Mike Kelly will allow him to be able to contribute more to RFR's Cup program.
But overall, Newmark firmly understands the company has to improve on last year's performance.
"It's our expectation that we're not only competing for wins on a weekly basis but at the end of the season that we're right there in the hunt for the championship in both the Nationwide and Cup series," Newmark said. "There's a high level of dissatisfaction with last year because we weren't there, so what I can tell you is the true measure of an organization is how do you respond to a situation like that? And I will tell you that watching this offseason I haven't been more proud to be associated with this organization, watching Robbie Reiser and that team relentlessly pursuing what has ailed us. We talk about a short offseason, but these guys had no offseason. It was 24/7, and we made some changes. … There's a lot of optimism about where we're headed, and I think a lot of that is because of the efforts we made in the offseason.
---
---