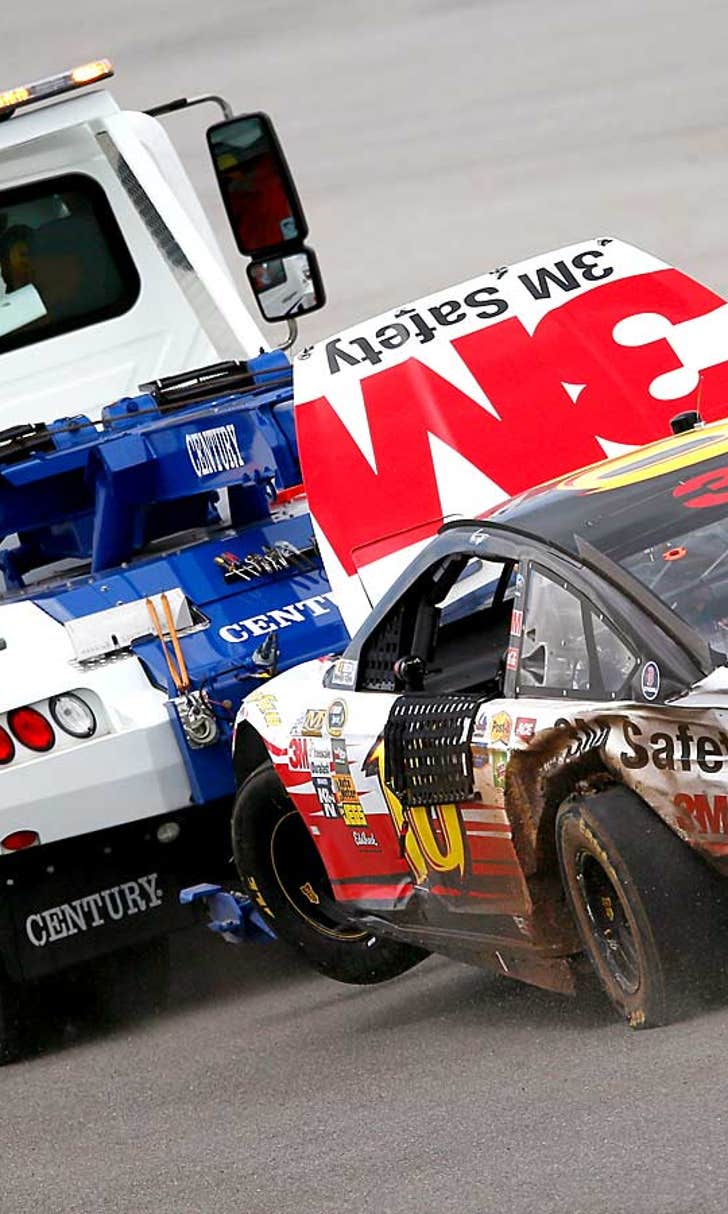 Goin' for broke: Talladega is the place to push the limit in the Chase
BY Jeff Hammond • October 19, 2013
Obviously, championship leader Matt Kenseth and second place Jimmie Johnson have separated themselves from the rest of the remaining 11 Chase drivers. You still have Kevin Harvick, Jeff Gordon and Kyle Busch who might be within striking distance. A lot of race fans have been asking me if Talladega on Sunday is their last chance to make a move and put themselves right back into the Chase hunt.
To me the answer is no, but I say that also realizing this weekend is equally a chance for those three to be taken once and for all out of championship contention in this 2013 season. Talladega is everything you hear us call it. It's a wild-card race. It's the big variable. It is its own animal.
As we always say, anything can happen at Talladega and usually does. If they have an early-race crash and a lot of the front-running Chase drivers are taken out, yet someone like Clint Bowyer can keep his nose clean all day, then you are going to see a major points swing.
It's this type of unknown and swing race that makes your past record at Talladega really not mean anything. Seriously, anyone can win Sunday – anyone. Talladega is the great equalizer and that makes it extremely difficult to predict a winner, let alone the top five finishers. If you want to go look at some amazing statistics, go look at the long list of past winners at Talladega that never won another race, sometimes in their career.
That is a clear indication of how Talladega creates great surprises that we have seen even as recent as earlier this year. Talladega is the place for the bizarre and unexplainable. There is no rhyme or reason – it's all about where you are coming off of Turn 4 heading for that long run back to the checkered flag. So many things can happen up to that point.
---
---