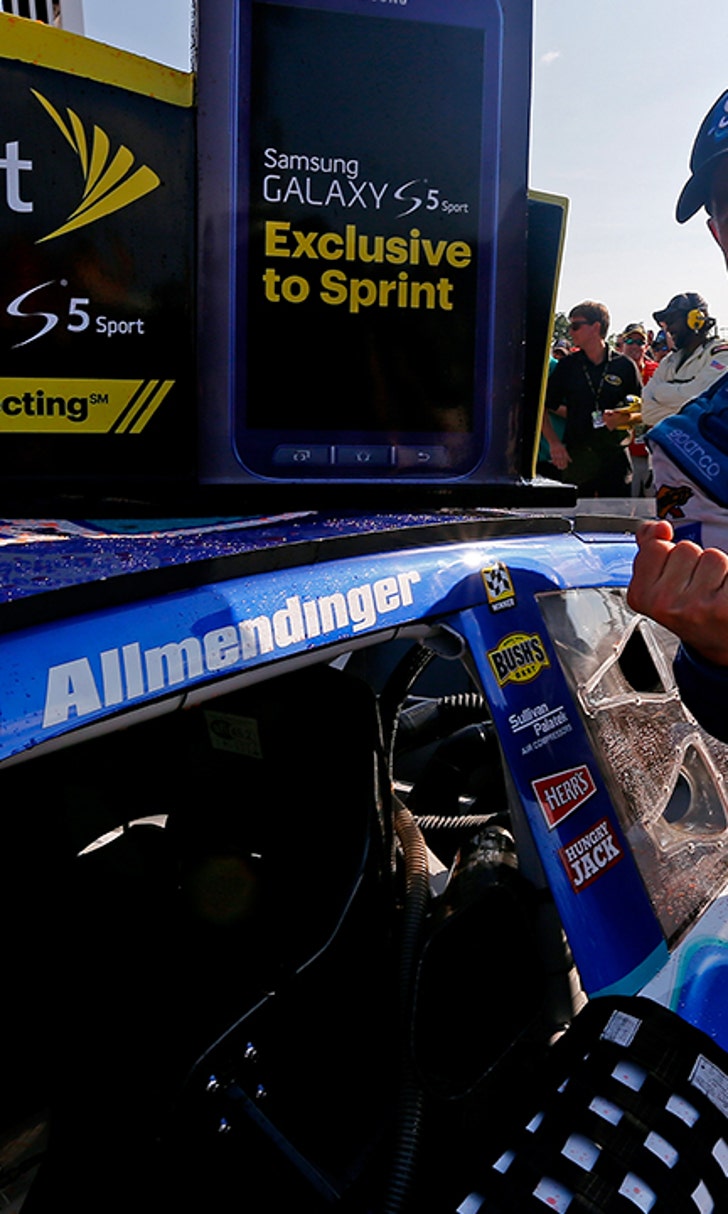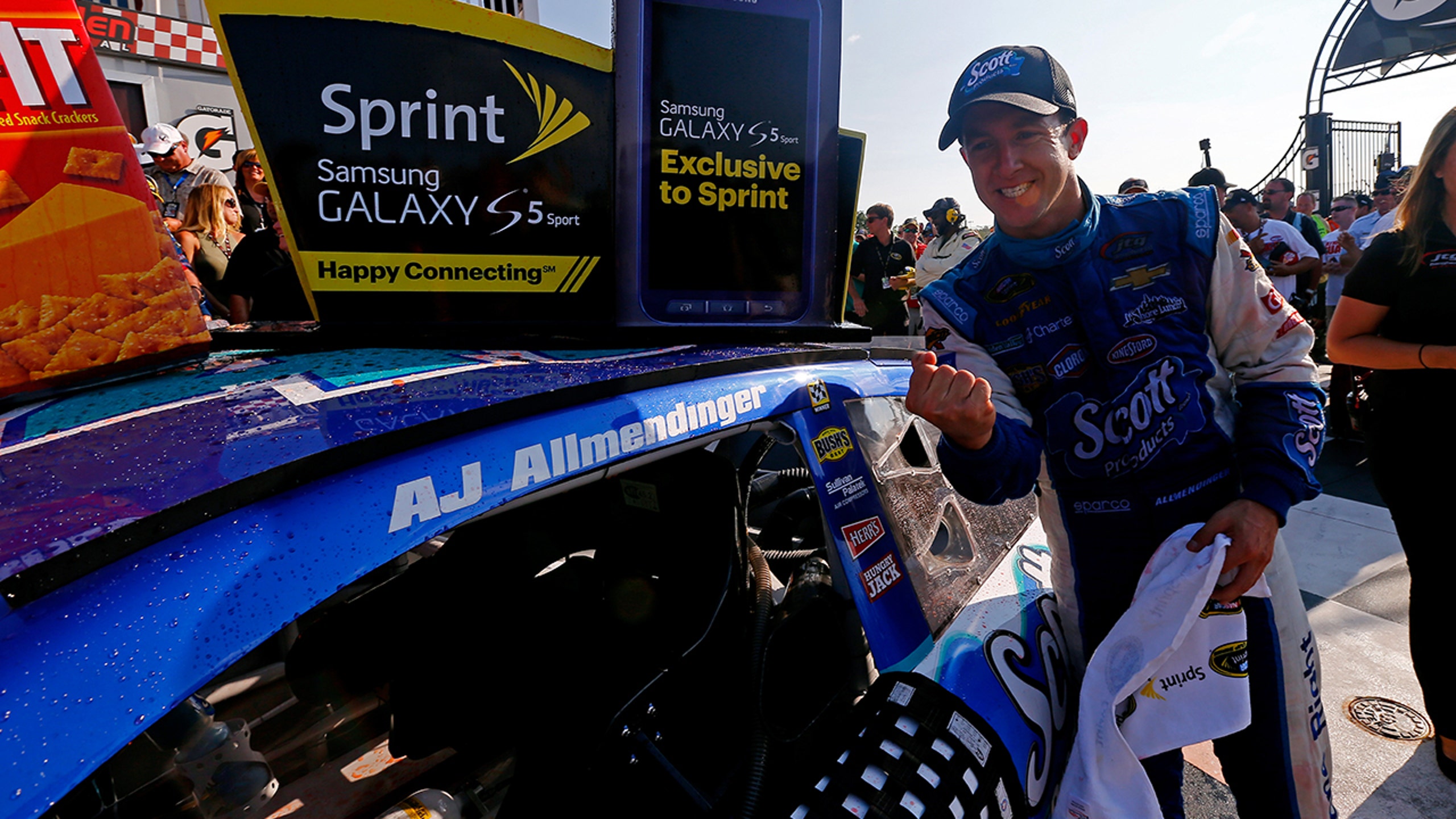 'Dinger in the Chase, but who will dance with him?
BY Tom Jensen • August 10, 2014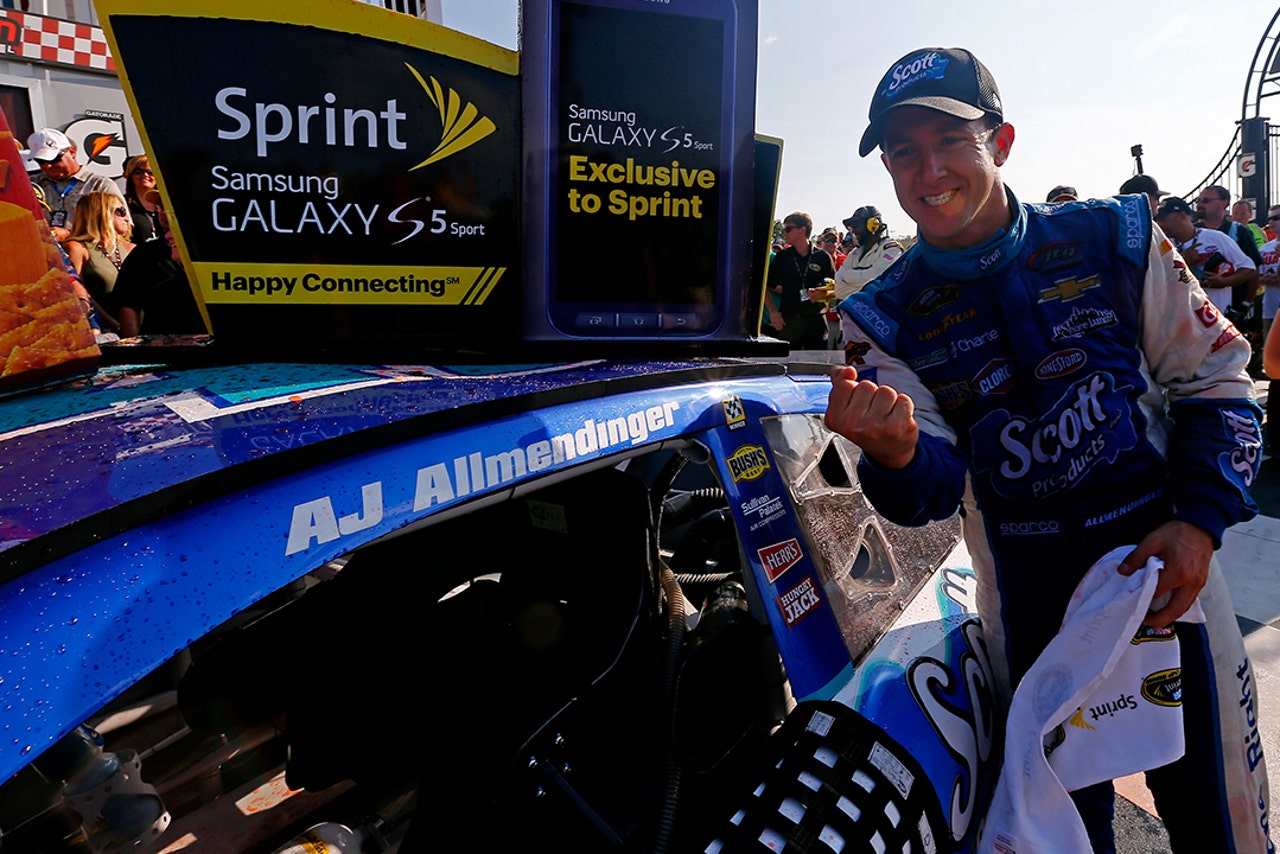 The stirring victory by AJ Allmendinger in Sunday's Cheez-It 355 at the Glen did more than give the Los Gatos, California native his first NASCAR Sprint Cup Series victory. It also had a profound impact on NASCAR's upcoming playoffs.
With four races left in the Sprint Cup regular season, 12 drivers have won races so far this year. They are:
Dale Earnhardt, Brad Keselowski and Jimmie Johnson, three victories each.
Jeff Gordon, Joey Logano, Carl Edwards and Kevin Harvick, two each.
Kyle Busch, Denny Hamlin, Kurt Busch, Aric Almirola and AJ Allmendinger, one each.
After the Cup regular season concludes four races from now, 16 drivers will qualify for the Chase for the Sprint Cup and compete for the series championship. To qualify, you have to win a race, finish the regular season in the top 30 in points and attempt to start all of the races.
Under those criteria, the aforementioned 12 race winners are virtual locks to make the Chase. From there, it goes to winless drivers who are highest in points. After Watkins Glen, those four drivers are Matt Kenseth (703 points), Ryan Newman (645), Kyle Larson (635) and Clint Bowyer (634).
Greg Biffle (626), Kasey Kahne (622) and Austin Dillon (616) still could make it in on points with strong runs over the next four weeks..
But if there are one or more new winners over the final four races of the regular season, some of the drivers in on points now could still be knocked out.
So expect to see a lot of shuffling of the standings over the next four weeks.
As for making the Chase, it wasn't the first thing on Allmendinger's mind after the race. Finally winning at the Sprint Cup level was.
"Honestly the Chase doesn't mean anything to me," said Allmendinger. "It's cool once we sit down and think about it, but just to everything I've went through all I've wanted to do for the last how many years is win a Sprint Cup race.  It's so hard. Jimmie (Johnson) makes it look too easy he wins so many.  For this race team (co-owners) Tad and Jodi Geschickter, everybody at this No. 47 team, (co-owner) Brad Daugherty, to win our first Cup race together that means the world to me."
---
---