Daytona repaving has Goodyear racing the clock
BY foxsports • May 9, 2010
Daytona, we have a problem.

Daytona International Speedway is repaving the 2.5-mile super-speedway for the first time since 1978. While work will begin following the Coke Zero 400 in July, track officials don't expect the asphalt to be ready for testing until Jan. 1.  That's more than a month before NASCAR teams return for Speedweeks and it may not leave Goodyear ample time to perfect a tire for the Daytona 500.

NASCAR officials informed Goodyear of an open Daytona test scheduled for mid-January (rumored to be Jan. 15th but denied by top brass from the sanctioning body). Goodyear traditionally begins manufacturing tires in October for Speedweeks with the usual run of 6,000 units. With a test involved, as is anticipated given a completely green and unknown track surface, Goodyear would likely up the tire inventory to 8,000 tires for all the Daytona events — the Budweiser Shootout, Gatorade Duels, Camping World Truck race, Nationwide Series race and the 500 (and practices for all those events).

"We laid out scenarios during our discussions with NASCAR," said Goodyear's Stu Grant, general manager for Worldwide Racing. "What happens if we can get on the track on this date, that date, and so on. From a logical standpoint, here's what we need to do to take a tire from the build to the construction and supply phases."

Originally, Grant had hoped to start the testing process no later than Nov. 1, using the current Daytona tires as the control tires and build a data base. Should Goodyear not have time for a tire test prior to January, the Daytona open test sessions would become the tire test. Lane Contruction recently repaved Talladega using the same asphalt compound for Daytona, so Grant says Goodyear would now use the Talladega tire as the control tire. Goodyear has received pavement samples from Lane but if testing is not an option, the tires will have to be developed by engineers in the lab instead of on the track.

"The (asphalt sample) should allow us to narrow it down, but it won't be as accurate as an actual test," Grant said. "They have told us the source of the materials and the recipe will be the same. We will have the sample for comparison but if we make a large batch of tires and do not hit the combination right, we will be limited in our ability to respond."

The selection process begins with a control tire and usually requires four to six weeks to assemble the materials, then build and cure the tires. Even if Goodyear could test a tire on Jan. 1, teams would not have track-tested tires for a full Cup Series test on Jan. 15. Although it would be a push, teams could have the new tires for the opening day of Speedweeks on Feb. 9.


Big Mac

After leaving Ganassi for Roush Fenway Racing after 2005, Jamie McMurray quickly discovered the grass is not always greener. Certainly the money was better, but the results never truly panned out.

Four years later, McMurray is perhaps enjoying the best season of his Sprint Cup Series career after reuniting with his old boss at what is now Earnhardt Ganassi Racing. He kicked off the season by winning the Daytona 500, set a track qualifying record at Darlington (his second pole of the season) and has led more laps (110) in the first 11 races then he did in all of 2009.

"You leave to go to a bigger team, you think that everything is going to be better," McMurray said. "It's been amazing coming back and seeing just the results, how much of a difference everything has been for me."

On Saturday night, McMurray earned his third top-five finish of the season after finishing second to Denny Hamlin and jumped three positions to 16th in the point standings — the biggest jump on the board.

Under the direction of crew chief Kevin "Bono" Manion, McMurray has learned the value of putting entire races together.

"I probably haven't done a good enough job at the races that our car wasn't good enough, I'll joke around, but a Matt Kenseth night, where you have a 20th-place car and you can finish 10th with it." McMurray said.

"But I've been very impressed with how good we unload at the tracks each weekend. It's just amazing the cars they've been able to give Juan (Pablo Montoya, EGR teammate) and I. It's just really up to me and to Juan to be able to put those finishes together."


Numbers game

Darlington should have provided a solid benchmark for the progress of Ford this season given that Matt Kenseth held the qualifying record entering the weekend, Greg Biffle held two wins and led 639 laps and Carl Edwards claimed two top fives and four top-10 finishes in six Cup starts. But there wasn't a Ford to be found in the top 10 at Darlington Saturday night and after 367 circuits, there wasn't a Fusion that led a lap.

Roush Fenway's best finish was David Ragan at 14th.


Say what?

AJ Allmendinger was fast off the truck on Friday and led the first practice at Darlington. He drew an early qualifying position and still posted the 12th fastest time. But despite Allmendinger's desire and talent, his results this season in no way reflect his potential. Saturday night, Allmendinger's brakes failed. He slid backwards down the backstretch at a high rate of speed into Jimmie Johnson's car and ended both drivers' night.

Allmendinger tweeted Sunday morning: "Didn't sleep well at all. So frustrated and disappointed where were at in points. I'm giving everything I have and still can't get anything. I won't sleep well until we get this figured out. I want so badly to get this back on track and win for everyone."
---
---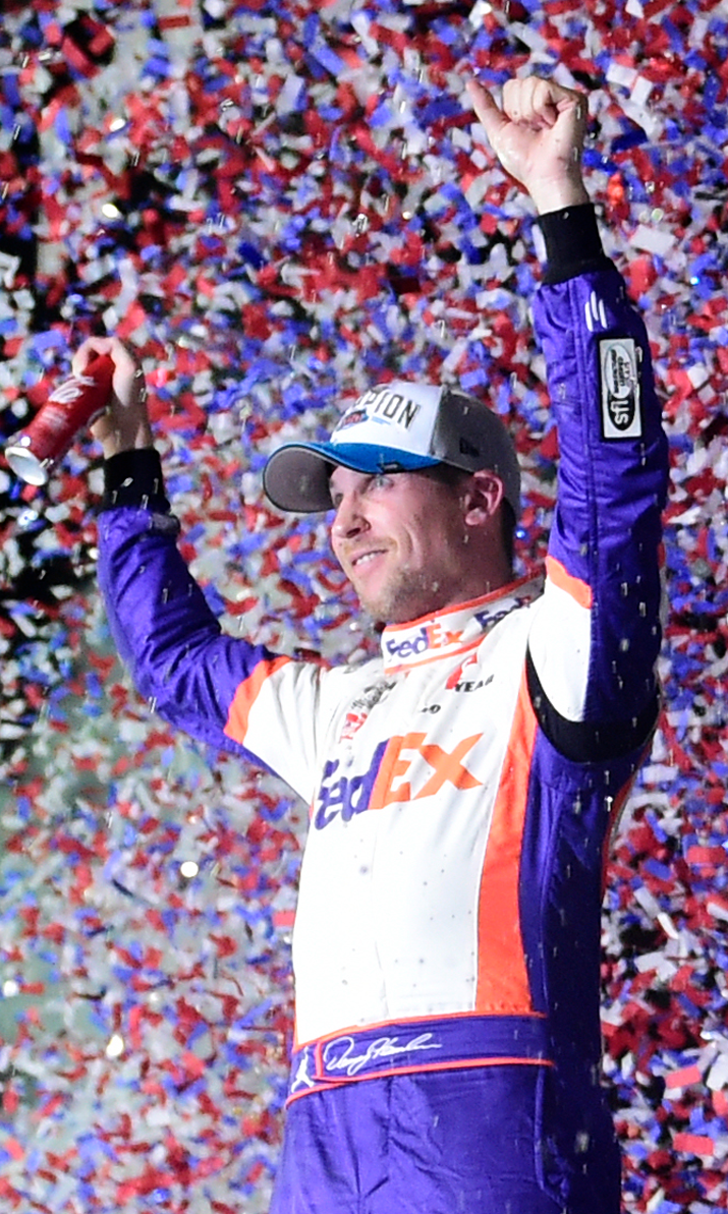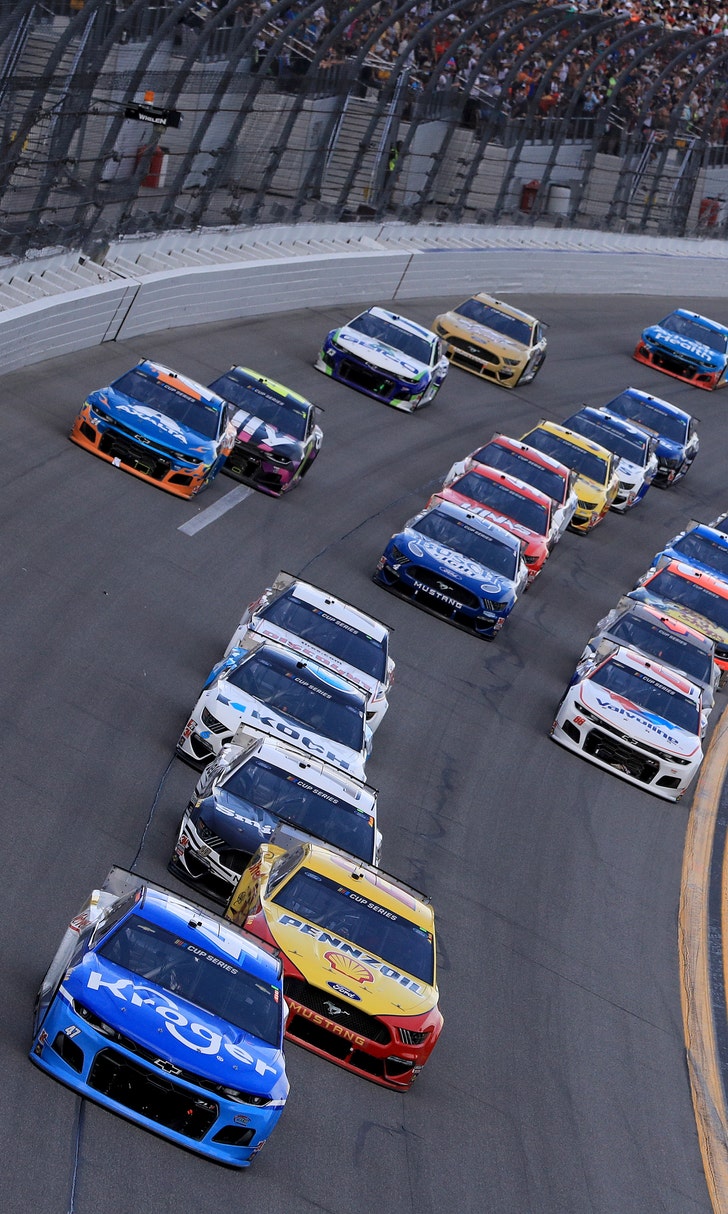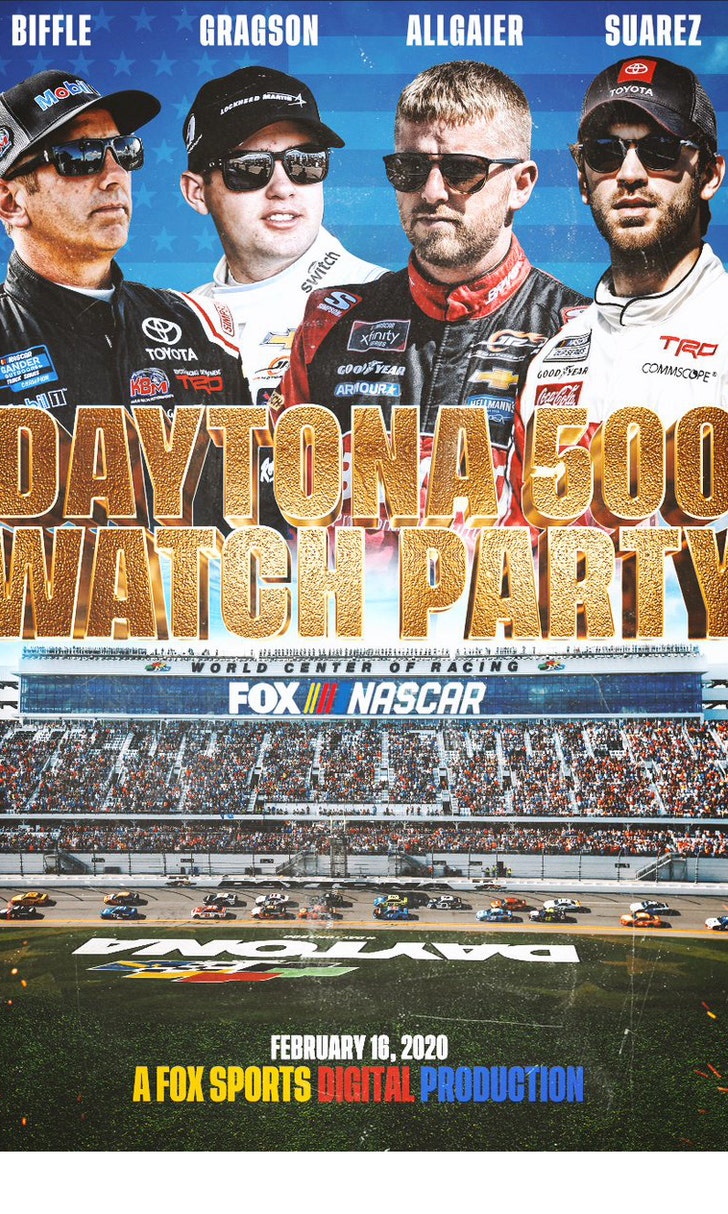 The Daytona 500 Watch Party!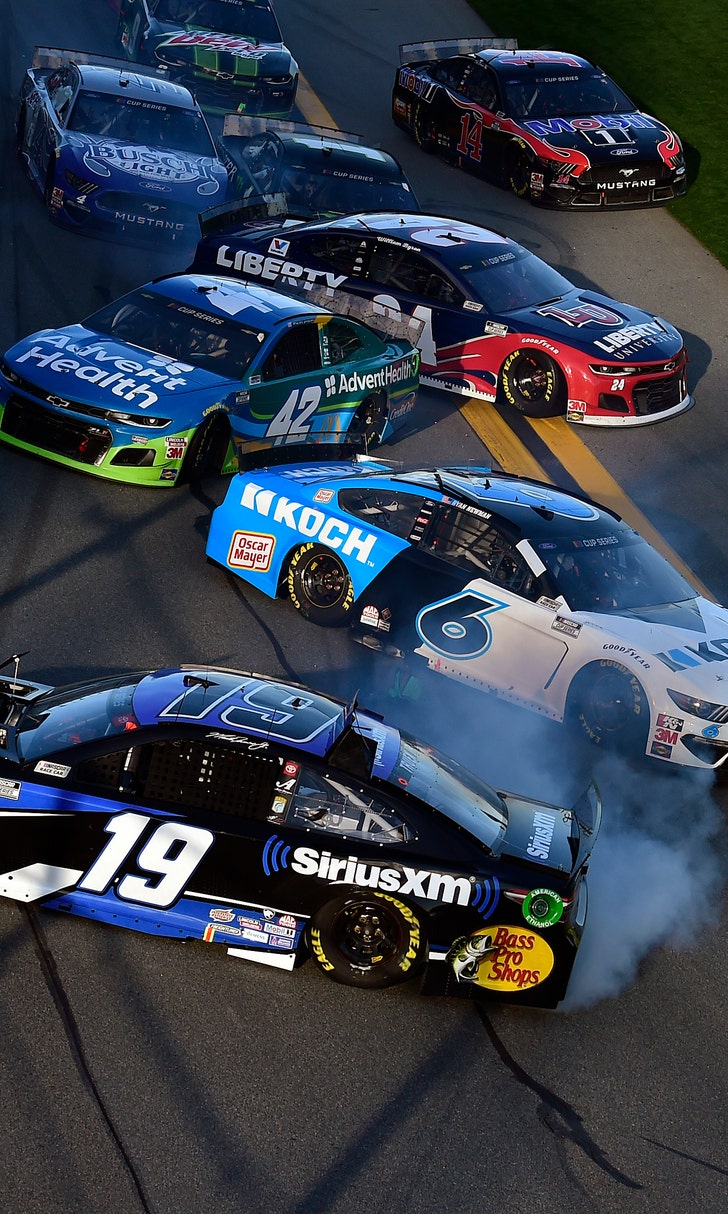 The Numbers Game At Daytona