Daytona 500 keeps fans on edge
BY foxsports • February 4, 2011
The Daytona 500. It's more than a race. It is the epitome of all things American. Its name is synonymous with speed and the automobile.
Now that the Super Bowl is in our rear-view mirrors, it's time to turn our attention to stock car racing's premier event, the Daytona 500. It's still a mystery why NASCAR stages its biggest event at the start of the season, but it works.
It doesn't matter if you're a diehard fan or just curious, it's almost impossible not to be taken in by the spectacle and excitement that is "The Great American Race."
For three-and-a-half breath taking hours on Sunday afternoon, Feb. 20, more than 200,000 people at the racetrack and millions more across the country and the world will be drawn deep into a 195-mph drama as 43 of the world's best race-car drivers battle for the bragging rights for auto racing's most prestigious event.
A win in the Daytona 500 is a defining moment in a driver's career. Whenever he's introduced, he'll forever be recognized as a Daytona 500 winner.
"It's amazing to be in this position to win this race and how big this is for my career." —2006 winner Jimmie Johnson
Some of NASCAR's more memorable moments have come during the Daytona 500, from postrace fights in the infield on live television (in 1979), to cars crossing the finish line upside down and on fire (Clint Bowyer in 2007), the same year teammate Kevin Harvick edged Mark Martin over the finish line by a mere two-hundredths of a second.
"It's hard to explain the magnitude of the Daytona 500. It was something I really didn't understand until I won the race, just knowing the difference between the Daytona 500 and winning any other race." — 2007 winner Kevin Harvick
Racing on the high banks of Daytona International Speedway, a track so fast that NASCAR rules mandate restrictions on the engine to slow them down, is done in large multicar packs with the cars just inches apart from each other. Just one small misstep means instant disaster not just for the driver at fault, but easily for a dozen or more. Picture rush hour, bumper-to-bumper traffic on your local interstate, only at 195 mph, complete with abrupt lane changes and the accompanying single-finger salutes.
"It's really hard to win it. Some of our greatest competitors come in and out of this sport without taking this trophy home." – 2004 winner Dale Earnhardt Jr., whose late father scored his only win in the event on his 20th career start in 1998.
Why is there an almost mystic quality to this race?
NASCAR founder Bill France Sr. knew back in the 1950s that his fledgling stock car racing circuit needed a marquee event that would showcase the sport. And, more importantly, it needed a special racetrack where it could take place, a modern-day version of the Roman Empire's Circus Maximus.
And France knew just where to build it.
His palace of speed would be built just a few miles from the original home of stock car racing in Florida, where France had brought those southern moonshiners to race, on a course that was essentially two long straightaways — one of them on the beach and another on the adjacent highway.
France envisioned his racetrack would be unlike anything anyone had seen before and it would be known as one of the great racetracks of the world. He traveled to Europe, visiting several of that continent's legendary tracks and then came back home to America with the idea that his track was to be bigger, faster and more spectacular than any of them.
Now, more than 50 years since the France family opened its gates, Daytona International Speedway, with its high, 31-degree banking modeled after the wooden racetracks of the northeast United States and its tri-oval design, which France's wife Anne said would bring the racing closer to the fans, stands as a testament to France's vision of the future. A true palace of speed and competition.
"This is holy ground when it comes to NASCAR racing. A win in the Daytona 500 is something that nothing else will ever top." – 2002 winner Ward Burton
In February 1959, when drivers arrived at the track for the first Daytona 500, they drove through the tunnel and onto the infield and couldn't believe their eyes. There had been stories of its magnitude; its high banks and its 3,000-ft. long backstretch, which was longer than many of the tracks they raced on. It was so unique that when cars first took to the track, drivers were told to stay on the flat sections and off the high banks because no one was sure if they would stick to the track or just fly off the edge.
Back then stock cars weren't much more than showroom models, modified to go fast. They were scary to watch and even more scary to drive.
The cars and drivers have changed since then, but little else has.
That's what makes this race so electrifying, so entertaining. It's not unusual to find yourself caught up in the action that you'll suddenly realize that you've been holding your breath.
The Daytona 500 is center stage for the sport's biggest show, featuring its biggest stars and more often than not, its most unpredictable finish.
"It's the ultimate race. There's just no better place to win than Daytona. If you can pick one, this is the one you want to win." — three time winner (1997, '99 and 2005) Jeff Gordon.
You will enjoy the show on Feb. 20. And if you miss it, you won't know what everyone else is talking about on Feb. 21.
 
---
---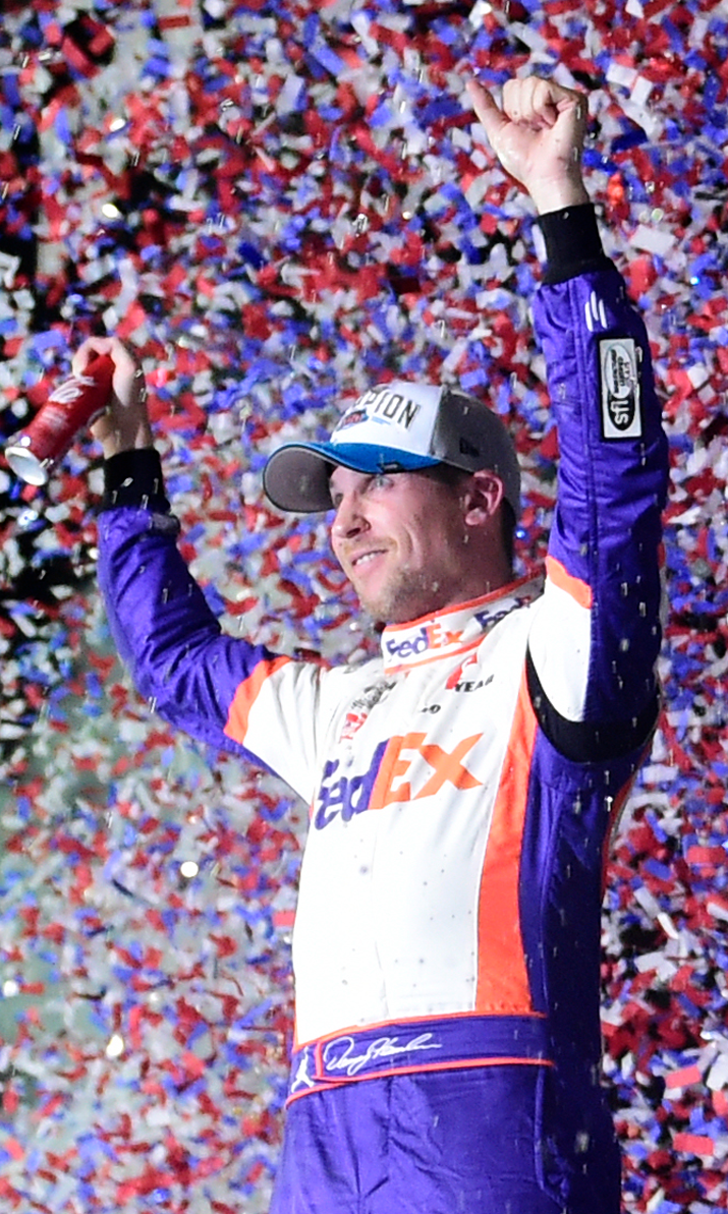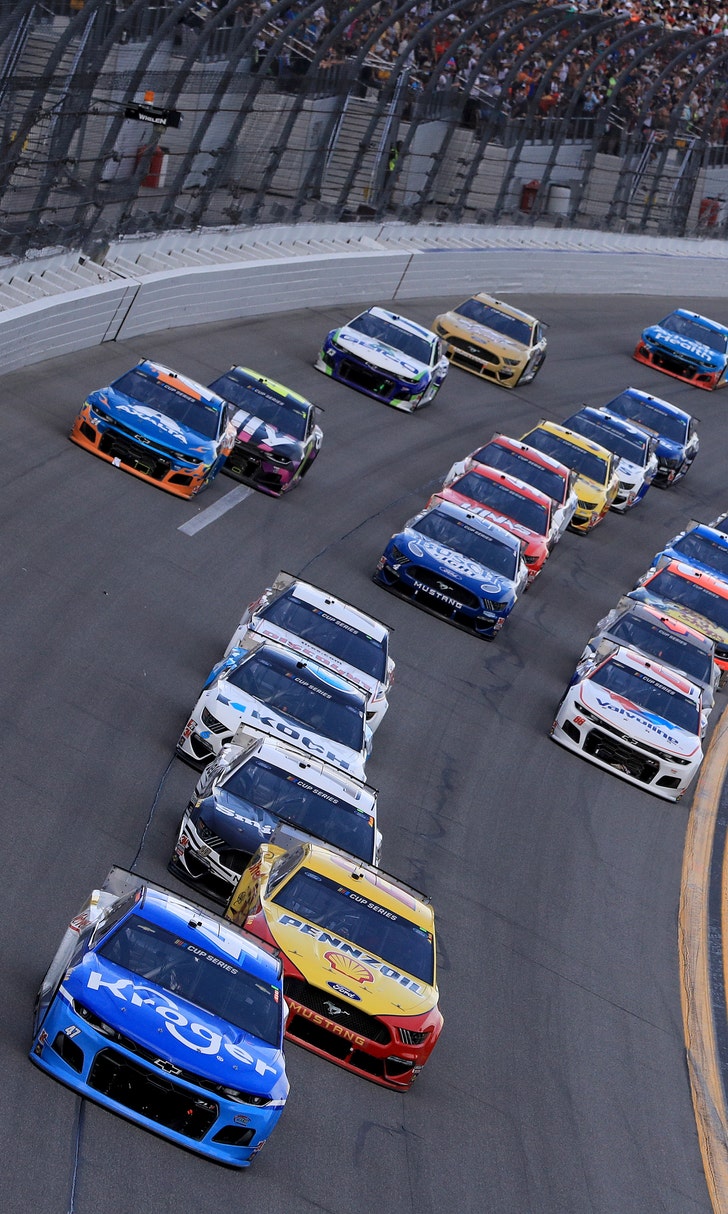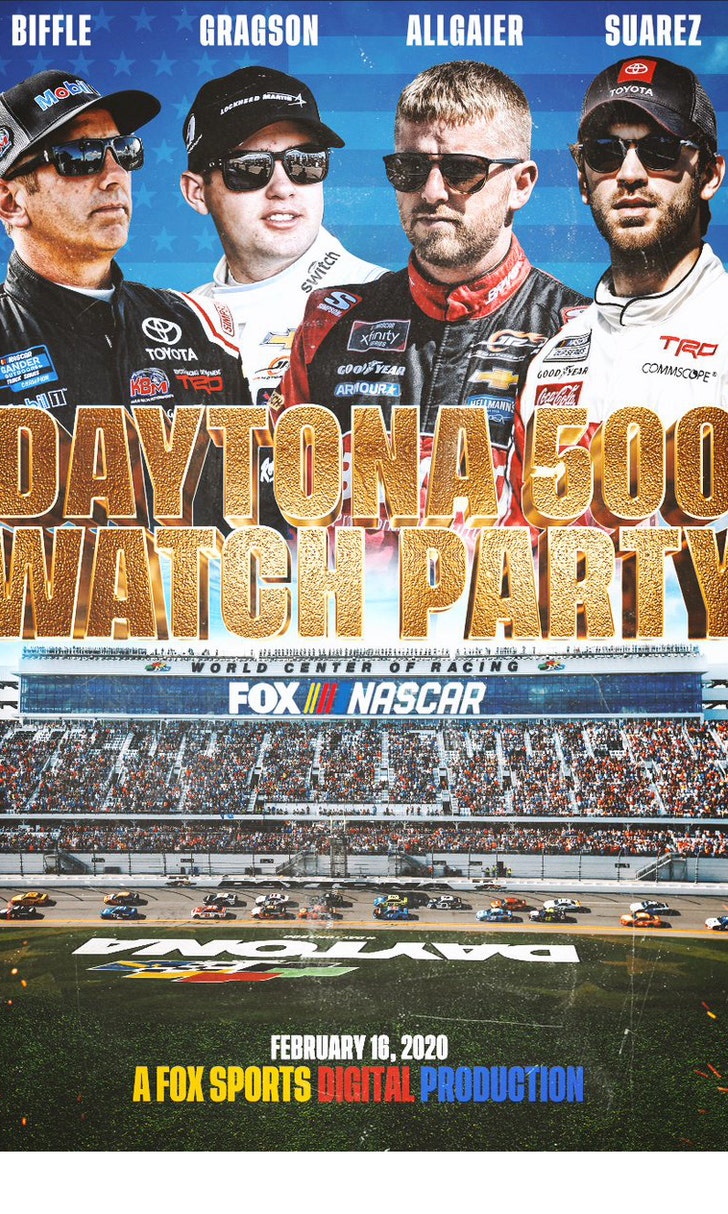 The Daytona 500 Watch Party!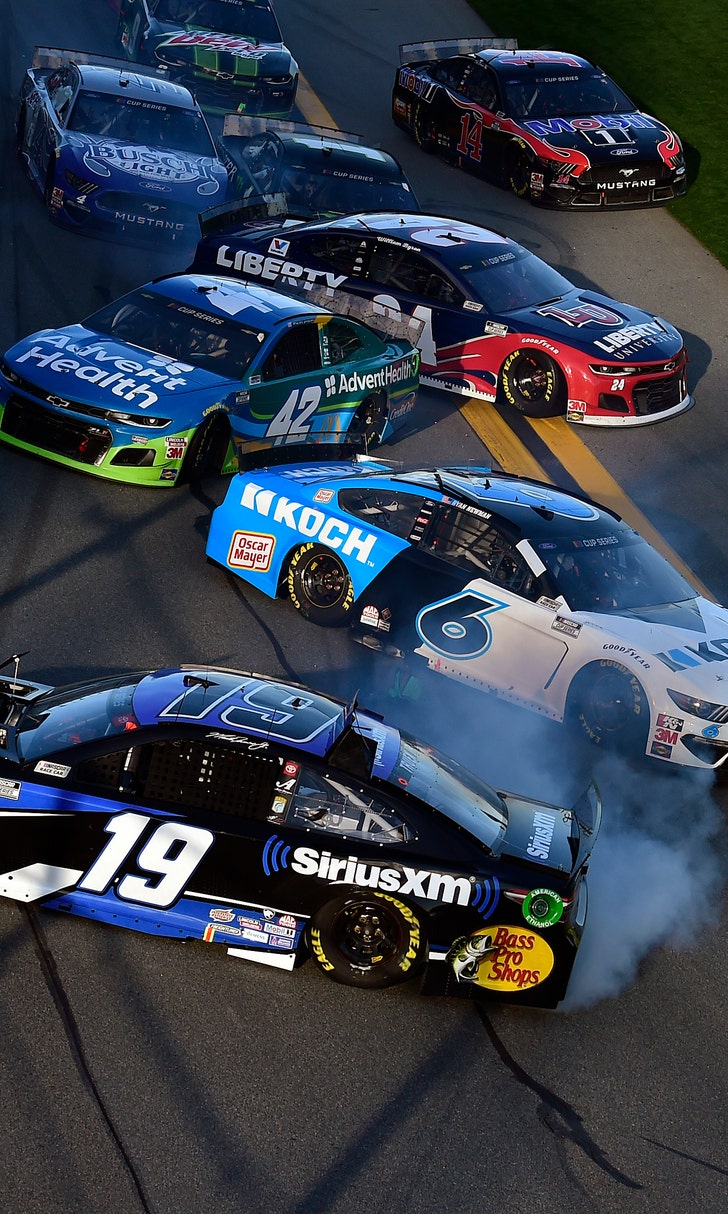 The Numbers Game At Daytona