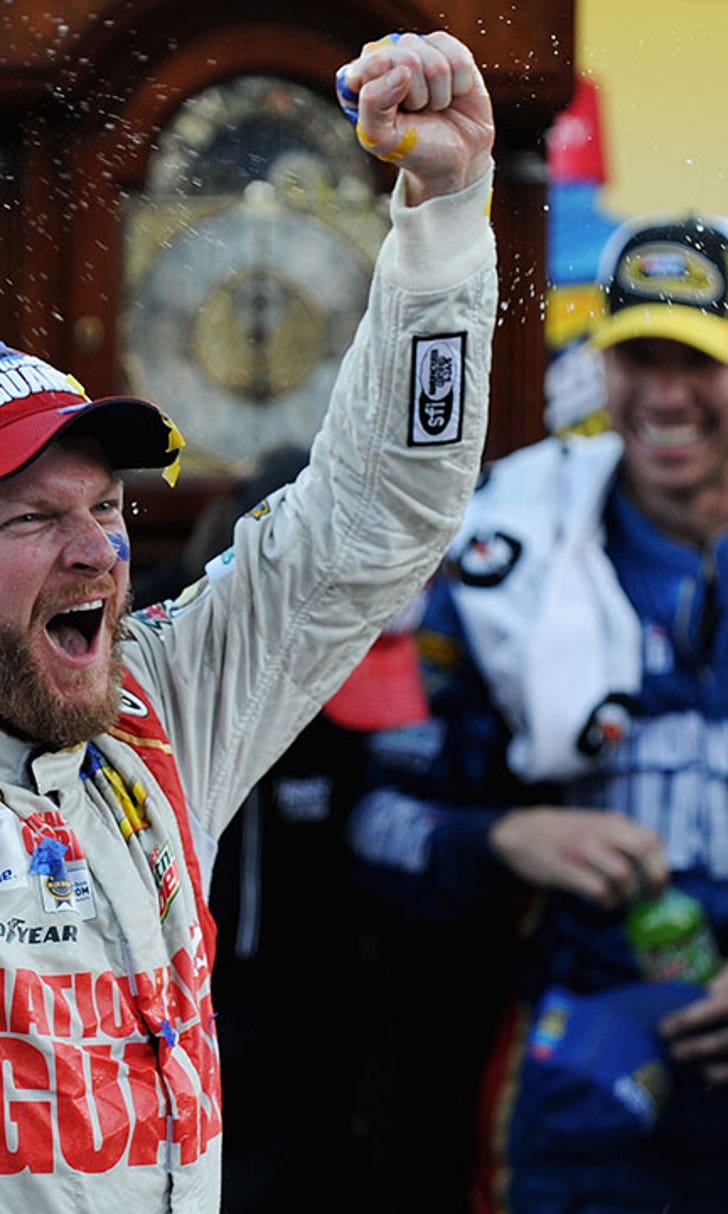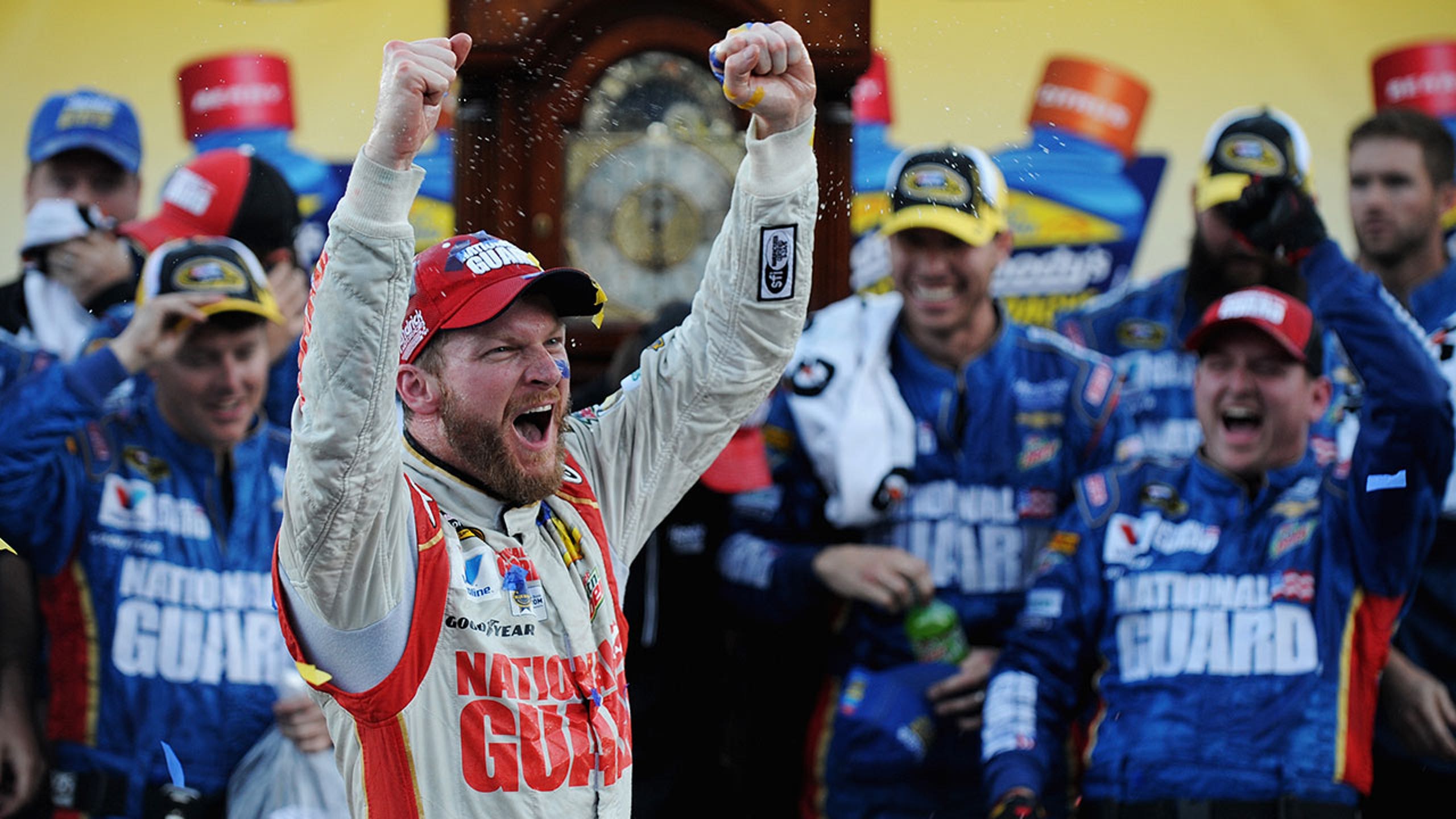 Dale Earnhardt Jr.'s Martinsville win special for all involved
BY Larry McReynolds • October 27, 2014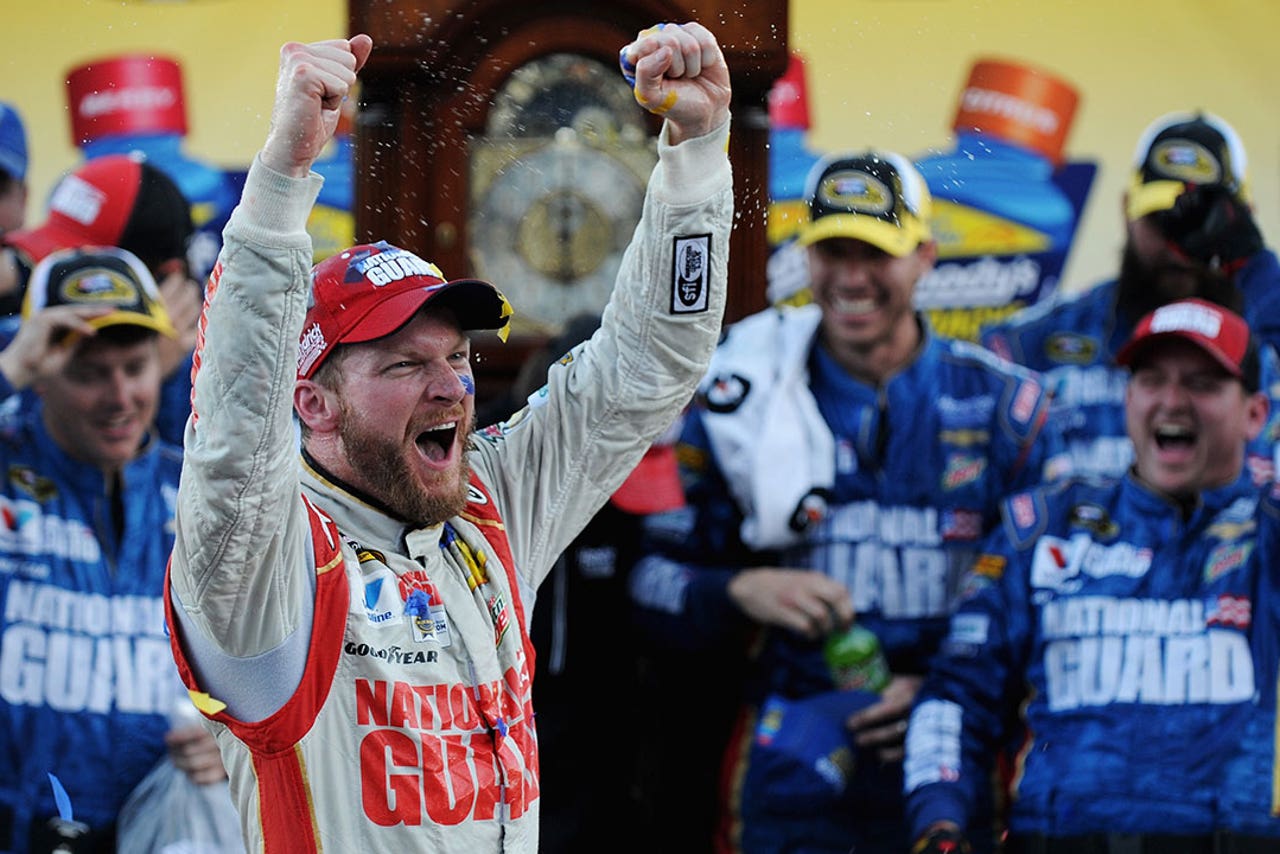 Dale Earnhardt Jr.'s emotional win Sunday at Martinsville Speedway was really special. It was even more special that they finished one-two with Jeff Gordon coming home second on the 10th anniversary of that fatal Hendrick Motorsports plane crash that claimed the lives of so many of our friends.
Rick Hendrick is far and away the winningest car owner there. Sunday marked something like Hendrick Motorsports 22nd win at Martinsville. It's also very ironic that Martinsville was the place that Steve Latarte got his very first win as a crew chief and, while there are still three more races left in the season, it might be his last win as crew chief. So the possible book-ending of his career on the pit box had to make Sunday's win even more special for him.
I have watched Dale Earnhardt Jr. win two Daytona 500s and two Nationwide Series championships, but I honestly don't know if I have ever seen him that excited in Victory Lane. He was jumping up and down like a kid.
I don't know if it's because they missed making the third round of the Chase last week and this was a little bit of redemption. I don't know if it's because he had never won there before. I don't know if it was because he was able to give car owner Rick Hendrick the win on the 10th anniversary of the plane crash. I suspect it is the sum of all that.
Winning anytime anywhere is always special. Winning Sunday at Martinsville Speedway was extra special for Dale Earnhardt Jr. and everyone at Hendrick Motorsports.
VIDEO: Dale Earnhardt Jr. talks with NASCAR Victory Lane at Martinsville
---
---