Conway brings unique approach to racing
BY foxsports • January 11, 2012
"Did you hear the one about Kevin Conway?"
That's usually the start of a joke within NASCAR circles, belittling the 2010 Sprint Cup Series rookie of the year.
And given his record in the sport – 12 recorded DNFs, average finish of 33.6 in 31 career Sprint Cup Series races over two seasons and only marginally better in Nationwide Series competition – it seems appropriate to take potshots at the 32-year-old from Cornelius, NC.
But get to know his backstory, along with his plans for the future, and you realize Conway is more than a punch line. He's a racer – and he'll do whatever it takes to do it the right way.
After starting his career in motorbikes, Conway began his transition to stock car racing and arrived on the NASCAR scene in 2003, where he made spot starts in Nationwide competition, and then in 2010, when he ran full time in Cup.
While there have been only moral victories, forgotten is that his only chance at continuity was in 2010 when he won top rookie honors (albeit against a weak field) while racing for Front Row Motorsports – an organization that can't really compare to the titans in the sport (in its six years existence, it only has one top-five and two top-10 finishes) – and then Robby Gordon Motorsports at the end of the season.
Also forgotten, Conway helped bring in two new sponsors to the sport – Z-Line Designs in 2007 (which sponsored his seven races at Joe Gibbs Racing that season and continues to sponsor JGR to this day) and ExtenZe in 2010 (which remains with him, and also leads to many of the aforementioned jokes).
That business acumen is what is helping keep him in the sport as he tries to get more experience – and hopefully better results.
It's also the reason he is now able to branch out into another form of motorsports – or rather return to his roots and work with a childhood hero to boot.
On Dec. 29, 2011, it was announced that Conway would partner with Mike Kranyak, Lucas Mirtl and AMA legend Jeff Ward as owners of a team that would compete in Supercross, Motocross and also in the X Games.
"As I progressed into four-wheel, it was cool to see a guy go from Motocross to IndyCar the way that Jeff (Ward) did – and even into off-road," Conway said. "It just showed his true natural ability, anything he got in was fast. That's somebody I wanted to emulate as I transitioned into four-wheels and more into the stock car side of things.
"Fast forward all those years later, I had an opportunity to work with Jeff (being a partner) in a supercross team – it's not something that it was a lifelong goal or anything, it happened and came together. But to have the opportunity to work with one of your childhood heroes and great business partners like Mike Kranyak, who has had tremendous amounts of success in the business realm, and my agent Lucas Mirtl, who knows the action sports world really well ... we had all the elements and it made too much sense for us to not do something together."
Along with being part of the ownership team of the two-bike effort, which kicked off its inaugural season last Saturday night during the 2012 Supercross season opener in Anaheim (Calif.), Conway is not giving up on his NASCAR dreams. Plans are not firm yet, but whatever he does will have synergy with the Ward bike operation in the hopes of creating links between the two forms of motorsports for current and potential sponsors.
"(Conway) is a racer. He's raced his whole life and he knows how the whole business works. And it's a business," said Ward of the partnership. "There's still a plan you have to have with sponsorship, the activation of the sponsorship and return on investment. NASCAR is probably the biggest industry in having to do that. We are not on that level of money spent in Motocross, but if (Conway can help us structure) all those things and put them together it helps us out because it's a lot different than what anybody else has done here."
It's not the conventional way of thinking. Currently, only one Supercross team – Joe Gibbs Racing – can say it operates there and in NASCAR, but those two operations are run separately, making what Conway and his team are doing very multi-dimensional – a trait one sponsor official said was very attractive about this new outfit.
"We are trying to cross over what I'm doing in the NASCAR world (with) what the team is doing in Supercross and kind of combine those two universes, so to speak," Conway said. "We are really working hard to do that with all of our sponsors and marketing partners so they can share in the benefits that NASCAR offers as well as target the younger demographic that Supercross has to offer."
But it can work. Already, Jeff Ward Racing sponsor DNA Brands, Inc. (which includes DNA Energy Drink, DNA Shred Stix, and DNA Beef Jerky) has also agreed to a personal services deal with with Conway and will have a presence on his NASCAR helmet and firesuit – giving them a presence in the two forms of widely-watched motorsports.
Will there be results overnight? No. The team ownership in Supercross admits that top-10 finishes are the goal in this rebuilding season. And in NASCAR, as always, finding a continuous ride will be the only way to help Conway really achieve the goals he has in mind.
But, much like Conway himself, this is a work in progress, with an eye toward the future.
The sad reality in motorsports is that not everybody can be a winner. For Conway, that is likely the case in his NASCAR career. But by using his business talents, he's on his way to being part of a winning organization in AMA racing. And further down the road, maybe even NASCAR.
Then he'll be more than just a punch line.
"He's a guy that just doesn't give up" explains Ward. "It would be easy to say, 'What the heck, I'm not going to do it.' But you gotta keep plugging along. (Conway) is a racer that wants to do that because he loves the sport and is passionate about it. You gotta admire him for sticking through the bad times just to get to where he's at right now."
---
---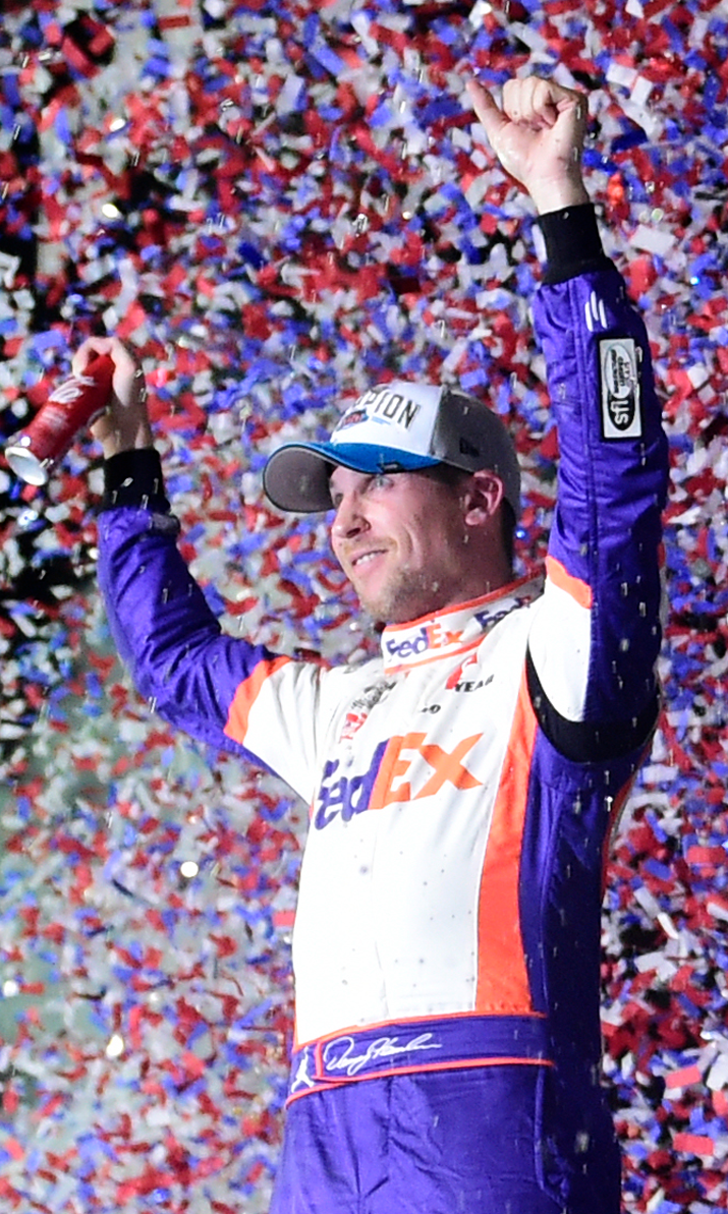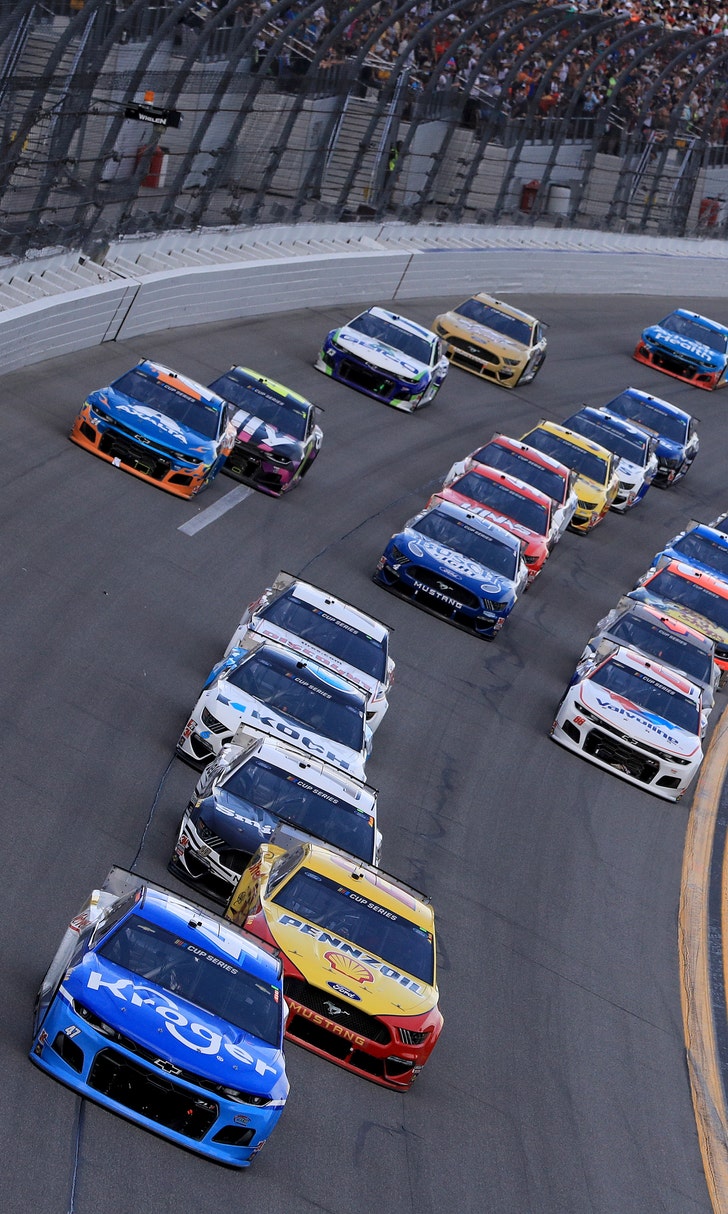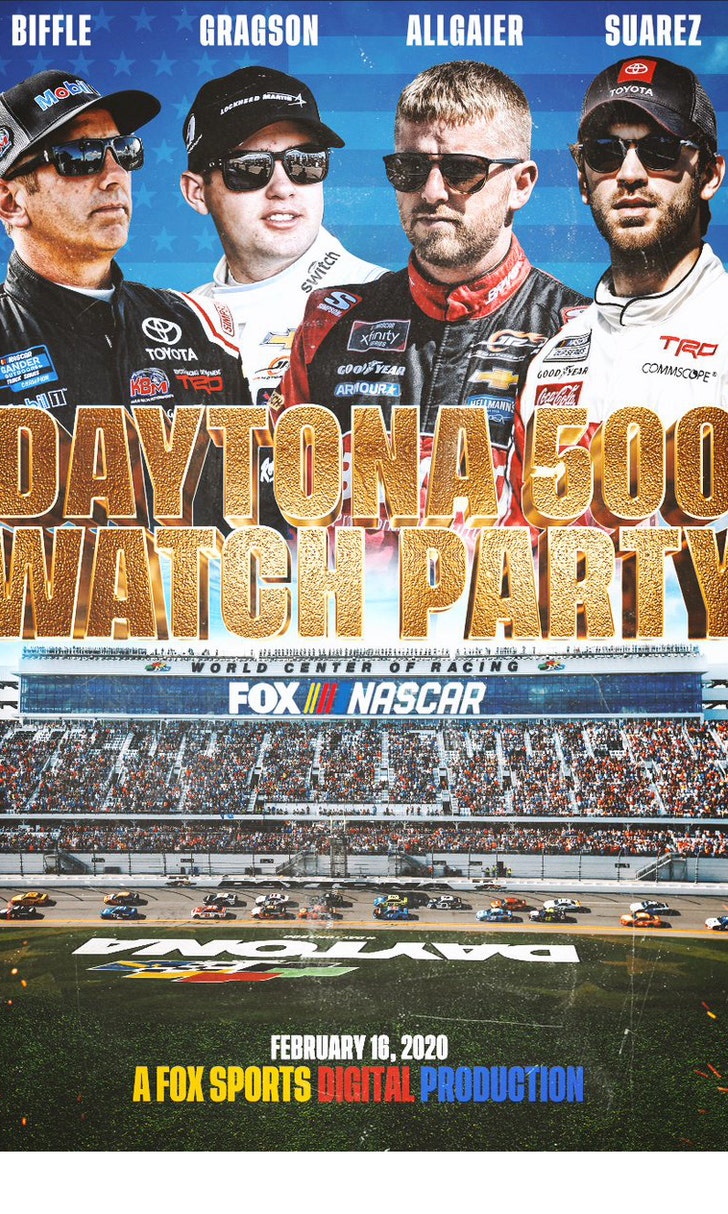 The Daytona 500 Watch Party!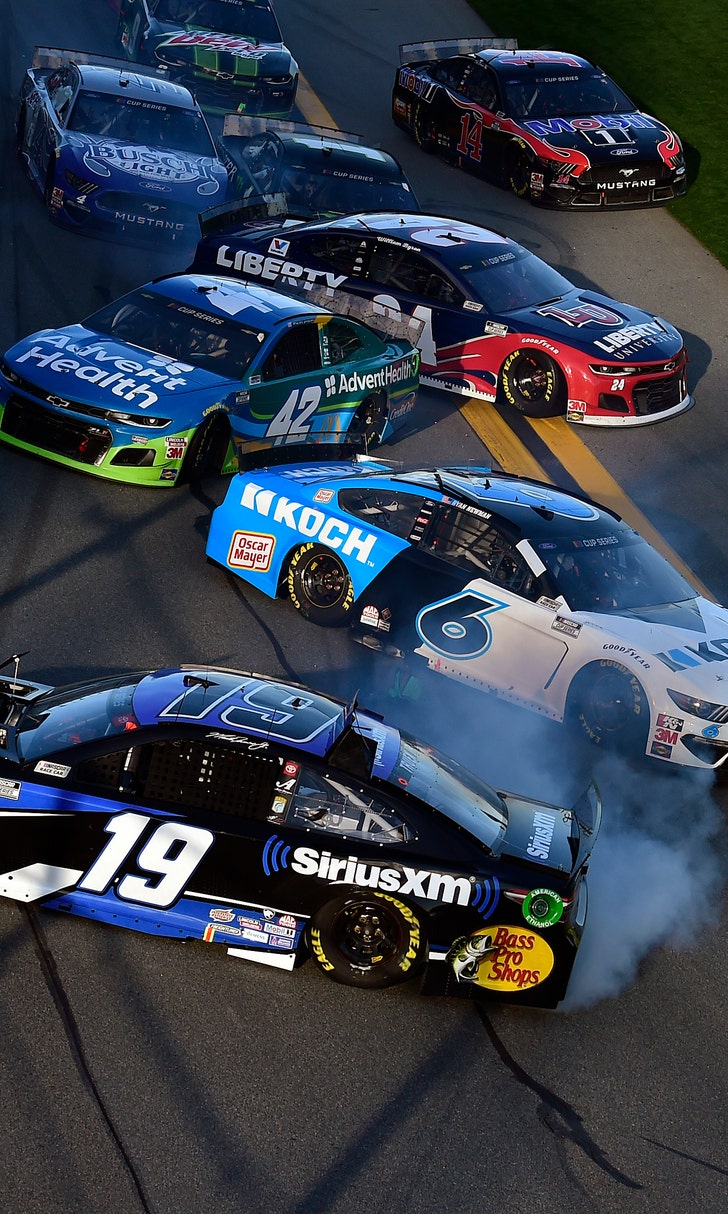 The Numbers Game At Daytona