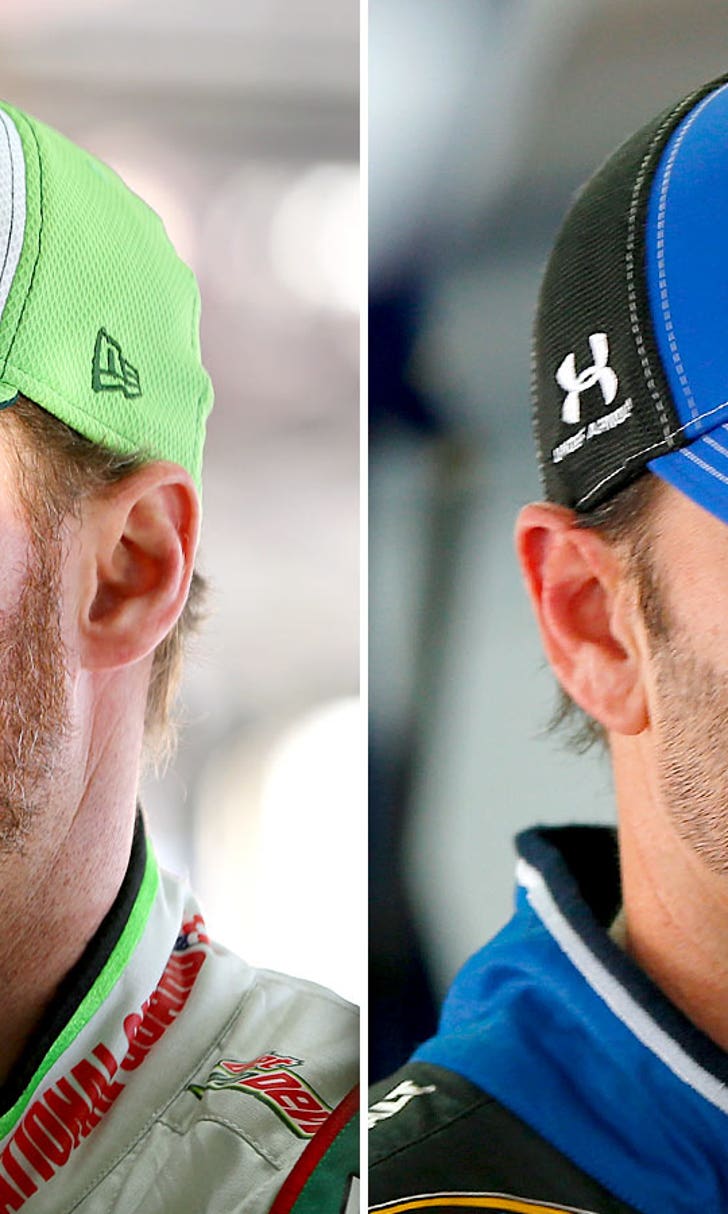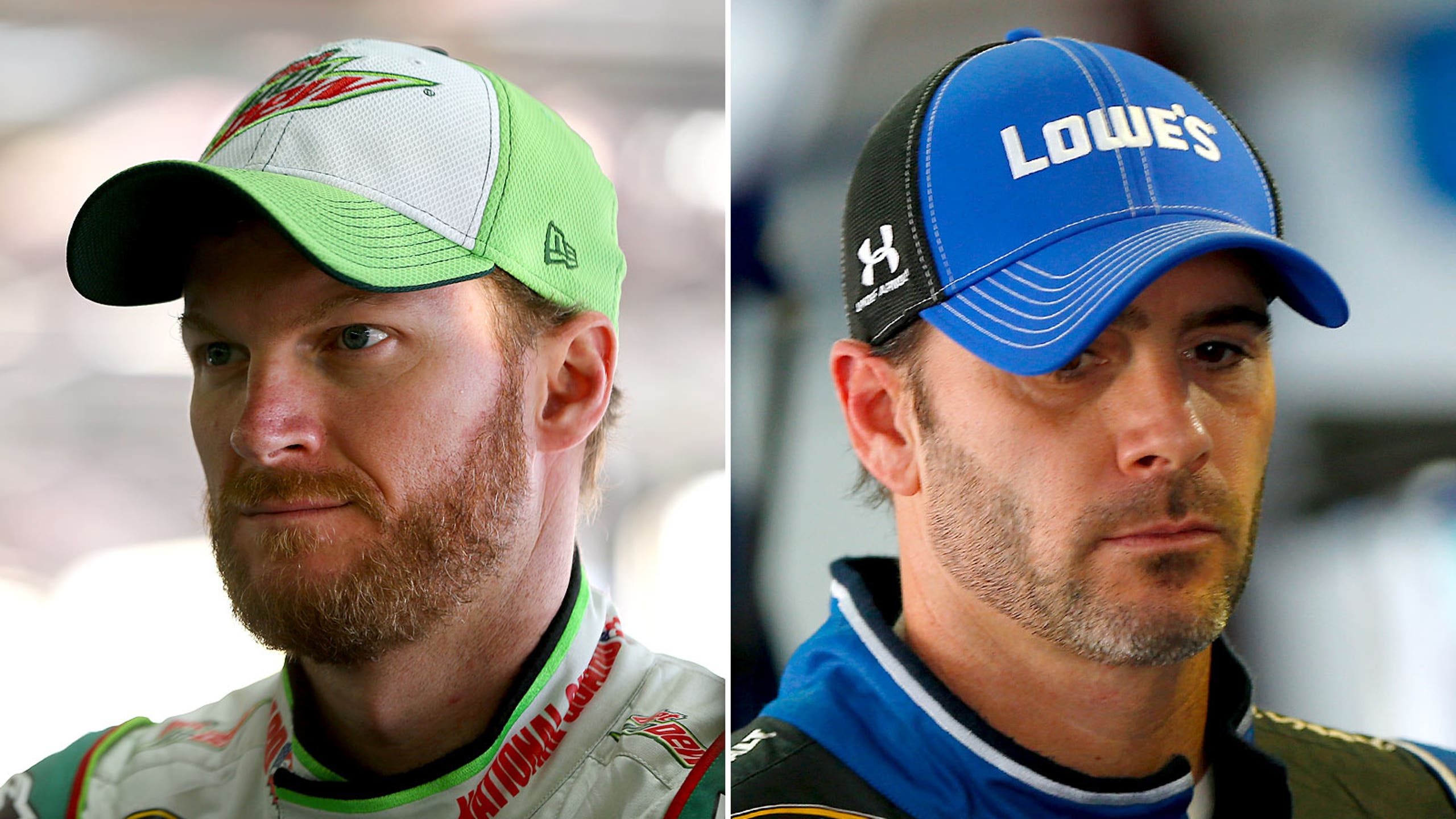 Are absences of Junior, Jimmie from next Chase round bad for NASCAR?
BY Jared Turner • October 23, 2014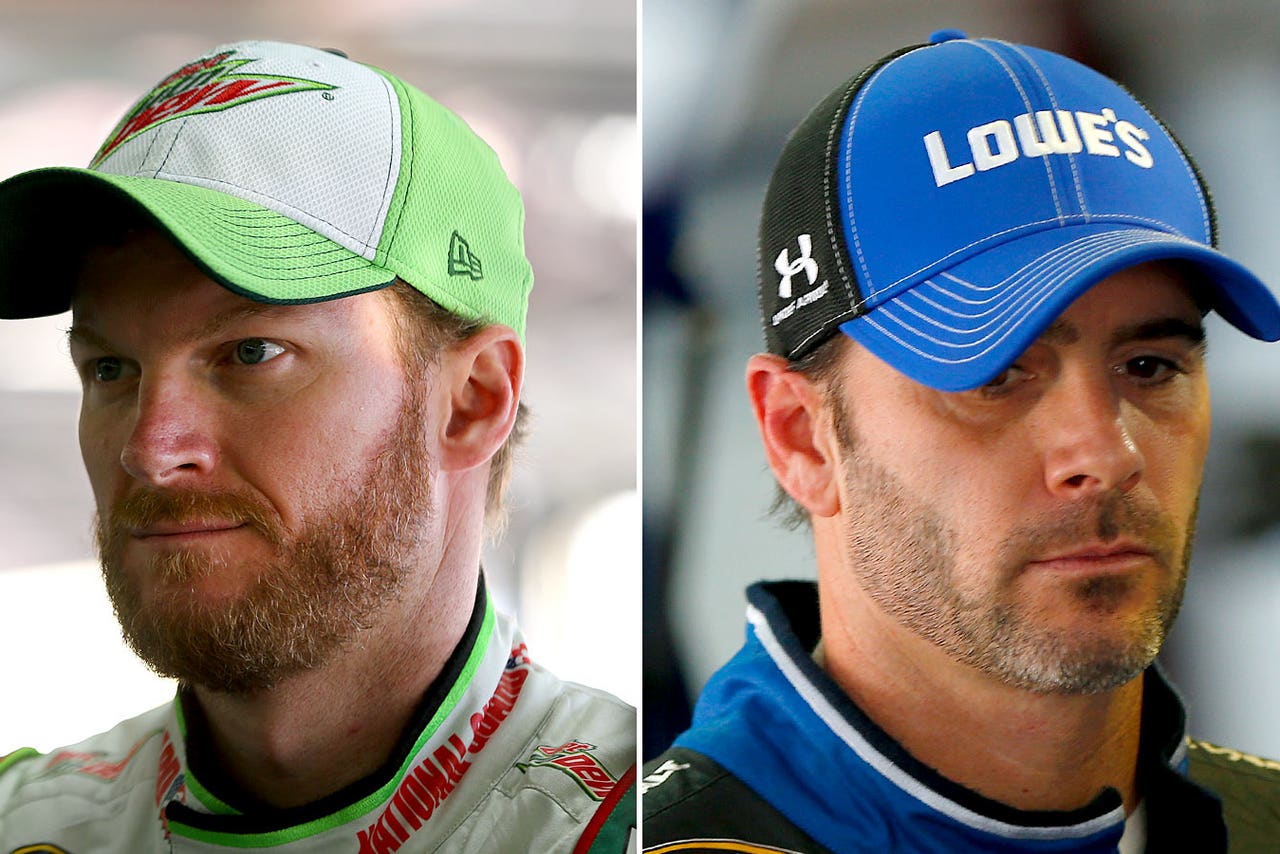 On one hand, NASCAR couldn't have asked for a more ideal group of drivers to be in the Eliminator Round of the Chase for the Sprint Cup.
Among the eight remaining championship contenders, six different organizations and all three of the sport's manufacturers are represented.
Five of the eight drivers have multiple wins, while one of the remaining contenders (Denny Hamlin) has just one win, and two of the eight finalists (Matt Kenseth and Ryan Newman) have been to Victory Lane nary a time in 2014.
On the surface, this might appear to be just the hodgepodge of drivers and teams that NASCAR would like to see battle it out for the sport's biggest prize.
But a closer look at the eight remaining title hopefuls reveals a roster bereft of some of the sport's biggest names. In fact, one could argue that the drivers no longer in championship contention are as noteworthy as those who are.
Among the hardest-to-miss drivers who are absent from the Eliminator Eight: Dale Earnhardt Jr., NASCAR's 11-time most popular driver, and teammate Jimmie Johnson, the reigning and six-time Sprint Cup Series champion.
Also outside of the championship group are Kyle Busch, one of NASCAR's most talented and polarizing drivers, and Kasey Kahne -- a teammate of Earnhardt and Johnson's, who attracts a significant fan following, particularly among the female population.
Johnson, Earnhardt, Busch and Kahne were all eliminated from championship contention in last Sunday's race at Talladega, and can finish no better than fifth in the final standings.
So with Junior, Jimmie and other fan favorites now out of the title picture, should NASCAR fear an adverse affect on its efforts to promote and sell the Chase Eliminator Round, which kicks off Sunday at Martinsville Speedway?
"Well, I'm not a promoter, so I don't really care about that," said Kevin Harvick, one of the drivers still in the title hunt. "I'm just focused on my team and what we have to do to try to win a championship."
Brad Keselowski doesn't want to speculate on how most fans feel about Earnhardt Jr. and Johnson, in particular, being out of the running for a championship with four races to go, but as a competitor of both, he isn't celebrating their absences.
"I don't like to speak for other people," said Keselowski, last week's winner at Talladega and one of the eight drivers who remain championship-eligible. "But, look, I don't take any pleasure in seeing those guys not being around. I'm not that type of person that takes pleasure in someone else's pain. I can put myself in their shoes right away and say how they caught some really bad breaks that I could have caught just as easily. I'm not taking any pleasure in the 48 (Johnson) and the 88 (Earnhardt Jr.) not being around. I want to race them and I want to beat them."
Joey Logano, one of the favorites to win the championship heading into the Eliminator Round, has mixed feelings about this year's all-new elimination-style Chase format formally eliminating multiple top drivers weeks before the final race at Homestead-Miami Speedway.
"There's a few ways you can look at it, right?" Logano said. "If it was last year and you had two or three bad races, you don't have a shot at the championship, anyway. You're out. You're too far back that it's not going to happen. So, OK, you got eliminated. Well, you didn't have a shot at it, anyway. The part that would be a bummer is that if we had such a great Chase up to this point and we had a bad race that keeps us from winning the championship, I would hate to get to Homestead and say, 'Ah, man. We would have won the championship if we had just had one better race here, and that would have been it and that would have gotten us into the next round.'
"That would be terrible, but that's the rules. We're all playing with the same thing and whether they're the most popular driver or a complete nobody, who cares? You've done what you have to do to win the championship."
Newman, one of the two drivers to advance to the Eliminator Round without a win, believes the absence of some of the big-name drivers is hard for fans to ignore but, fair, nevertheless.
"Obviously it makes a difference on the fans and their perspective of it, but there's a lot of Danica (Patrick) fans out there that were disappointed that Danica didn't make it to the Chase, and there's going to be a lot of Junior fans, and Jimmie Johnson fans and Kyle Busch fans that want to see him win at Martinsville — no different than any other racetrack," Newman said. "So, yeah, I mean, there's fans that are disappointed, but that's part of our sport. It's set up like that for everybody at any time."
---
---