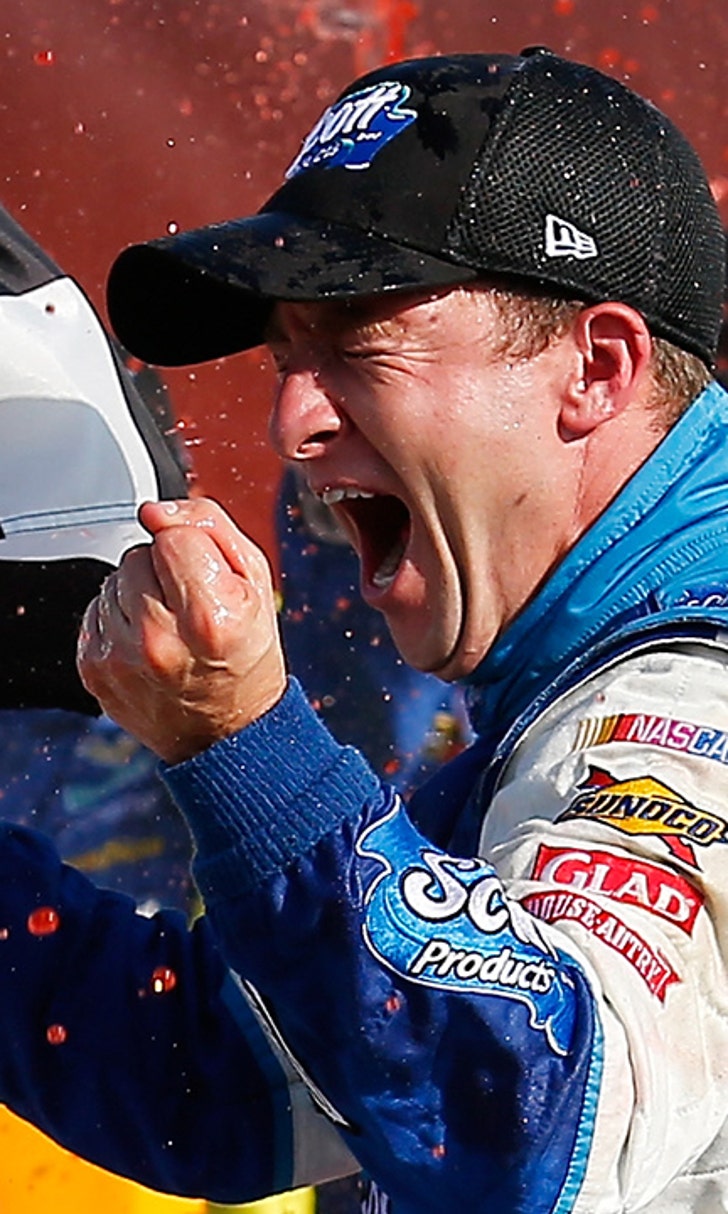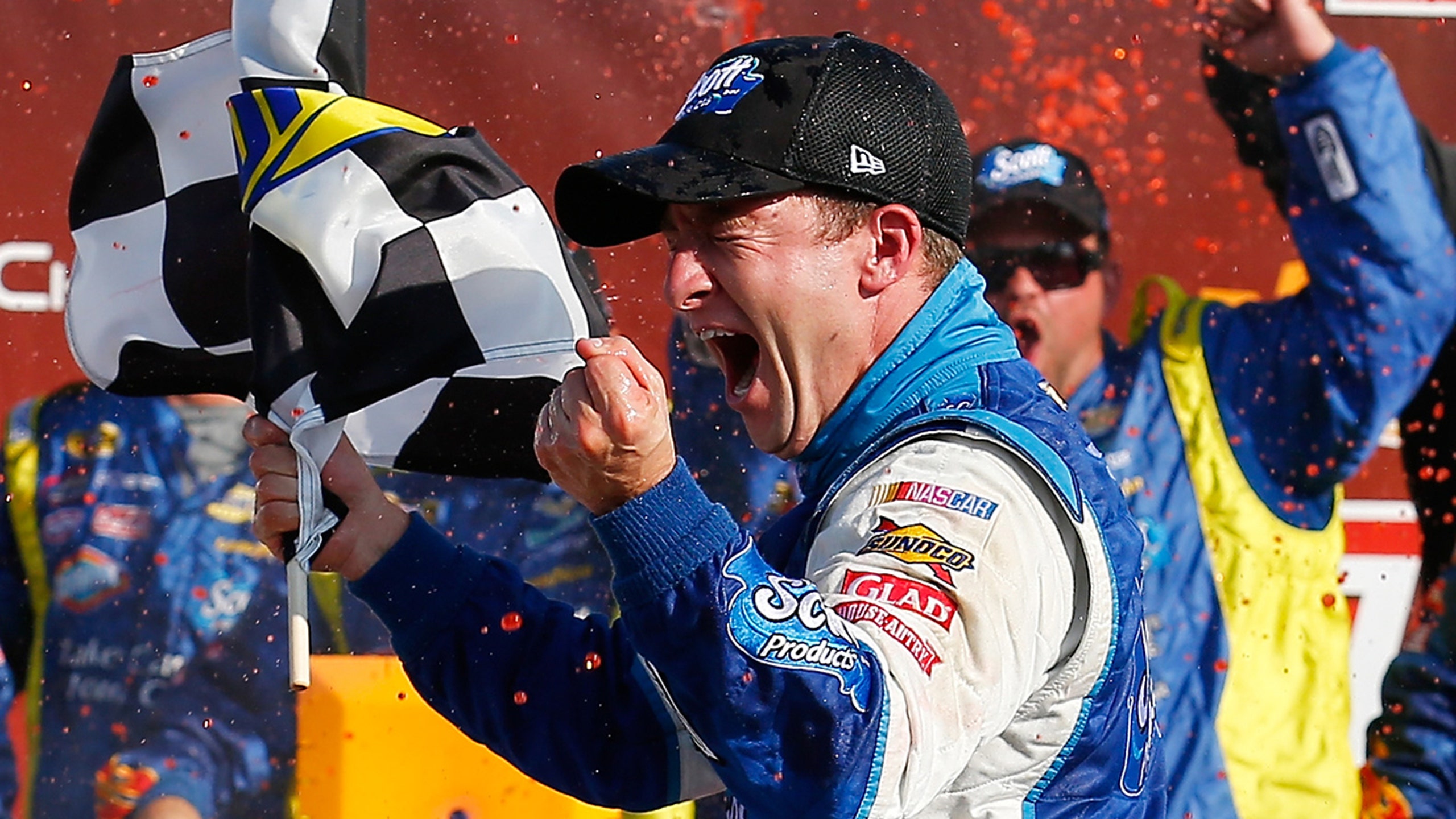 Allmendinger's Watkins Glen victory a tale of redemption
BY Tom Jensen • August 12, 2014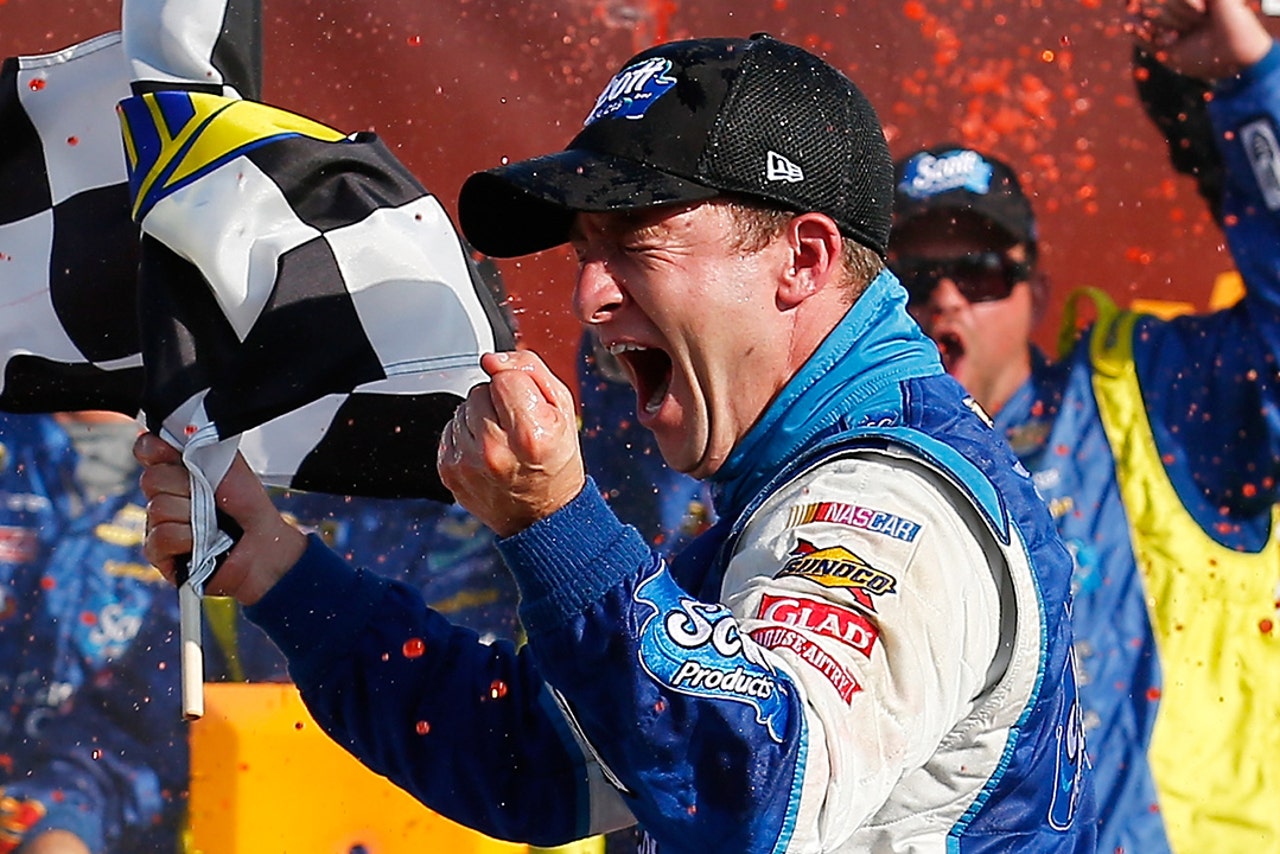 Of all the myriad storylines and themes in NASCAR, one of the best is redemption.
Redemption occurs when a driver who had disappointed or been in trouble suddenly finds himself thrust in the spotlight in a positive way, and all the baggage from the past suddenly becomes an afterthought.
Last year, and earlier this year, it was Kurt Busch who found redemption, leading the Furniture Row Racing team to its best season in 2013 and this year both qualifying for the Chase for the Sprint Cup in his first attempt with Stewart-Haas Racing and dazzling the open-wheel world by winning rookie of the year honors with an amazing sixth-place run in the Indianapolis 500.
On Sunday, it was AJ Allmendinger's turn.
The Los Gatos, Calif., native, who at first floundered at the start-up Red Bull team and then been released by Roger Penske after a failed drug test midway through the 2012 season, was the star of the show Sunday at Watkins Glen International. There, Allmendinger held off a ferocious challenge from Marcos Ambrose over the final two laps to win the Cheez-It at The Glen 355.
It was the first NASCAR Sprint Cup Series race victory for Allmendinger, his crew chief Brian Burns and the JTG Daugherty Racing team. And it was a moment of sweet redemption for the driver. It also gets the small, one-car team into the Chase for the Sprint Cup for the first time.
In an exclusive interview with FOXSports.com Monday evening, Allmendinger was asked how his routine has changed since the victory. "A little bit busier," he said. "Doing a lot more interviews, for a good reason this time."
Indeed.
There's no question, though, that winning -- particularly winning for the first time -- was a huge relief for Allmendinger, especially after going 0-for-212 to start his career.
"Just waking up this morning, the few hours that I did sleep last night, I just feel like a weight's off my shoulders," said Allmendinger. "I feel more relaxed. Don't have pains in my back right now. I just put so much stress on myself to achieve my goal to go win a race. More importantly, being with this race team, putting them on my back and saying, 'You know what? I'm going to strap you to my back and we're going to go to a new level.' I've taken that to heart."
Allmendinger's victory was made that much better by the fact that he had to work so hard to get it. Ambrose is a two-time Watkins Glen Sprint Cup winner and had won the NASCAR Nationwide Series race there on Saturday.
"It was such a great battle," said Allmendinger of the final two-lap restart that decided the race. "I knew if I could just get a couple of car lengths between us I would be good. And we had that battle -- Marcos moved me out of the way a little bit in the Carousel, we kind of leaned on each other a little bit in the left-hander. When I got through the last corner coming to the white (flag), I saw in my mirror that they were racing behind me. And I said, 'This is it. This is my chance. Put in a perfect lap and don't make a mistake.'"
And that's exactly what Allmendinger did, telling himself, "I'm not going to lose it on a mistake of my own. He's going to have to earn it."
The rest is history.
VIDEO: NASCAR Victory Lane: AJ Allmendinger - Watkins Glen:
---
---