Vickers ready for 3 in a row, Stewart still no timetable
BY foxsports • April 8, 2016
FORT WORTH, Texas (AP) Brian Vickers is getting ready for his third consecutive race filling in for injured Tony Stewart, who still has no timetable for his return.
Stewart said Thursday night that he is anxious to get scans on his back at the end of this month to get an idea of when he might be able to make his debut in what will be his last season as a full-time driver.
''It's driving me crazy wanting to see what it looks like and then to listen to the diagnosis of when they think they're going to let me go,'' Stewart said. ''I'm really anxious.''
Those pending scans will come after X-rays last month to make sure the rods and screws surgically implanted in his back were still in place and not moving. Stewart fractured his vertebra while riding an all-terrain vehicle in a California desert before the Sprint Cup season started.
For Vickers, there still could be more NASCAR Sprint Cup Series races for Stewart-Haas Racing and maybe a ride in the 100th Indianapolis 500. He would also like to do the 24 Hours of Le Mans again.
''Yeah, I would love to race anything,'' Vickers said earlier Thursday. ''I would love to be in this car. I am really enjoying this opportunity as well. I'm open to all of those opportunities.''
Vickers is coming off a seventh-place finish at Martinsville in Stewart's No. 14 Chevrolet. Vickers will drive Saturday night's Duck Commander 500 at Texas, but is sharing the role as Stewart's fill-in driver. Ty Dillon, already with two races in the No. 14, is expected to be driving it again next week at Bristol.
Stewart got hurt while riding an all-terrain vehicle in a California desert before the season.
''Tony's healing quickly and he's looking good, and it's all kind of a wait-and-see when Tony is ready. At the end of the day, it's his car,'' Vickers said. ''I think I'll be back in the car again, but it's really up to how Tony's doing.''
While the waiting is hard, Stewart said he feels good and is confident that when doctors say he's cleared that he'll be ready to go.
But the 44-year-old driver is putting no timetable on that since he has no control over it.
Vickers and Stewart-Haas teammate Danica Patrick were in victory lane at Texas Motor Speedway to unveil the ''TaxAct Military Files Free'' paint scheme for the No. 14 this week.
Three consecutive races will be Vickers' longest stretch since the full 2014 season for Michael Waltrip Racing. He ran only two races last season, his last under contract with MWR, before getting sidelined by a third serious bout with blood clots. He has run only two full Sprint Cup seasons since 2009.
''Having some consistency in the driver's seat has been great for (the team) and great for us to build that chemistry and work together. It takes time. It just does,'' Vickers said. ''I hate that I'm in the car because of the circumstances because Tony is injured and he's not here. I have been in his shoes many times. I wish him nothing but the best. I would love to see him in the car soon, but happy to fill in for him until then.''
Vickers started this three-race stretch with a 13th-place finish at California, before being seventh at Martinsville.
Patrick, who had her season-best finish of 16th at Martinsville, said Vickers has done a great job for Stewart-Haas Racing.
''He's helpful as a teammate and he's fallen into place really well,'' Patrick said. ''I've always known Brian as a really good driver. He's had great career, so it was good that we found someone that could be so strong and consistent and full of experience to be in the seat for Tony while he's getting better.''
---
---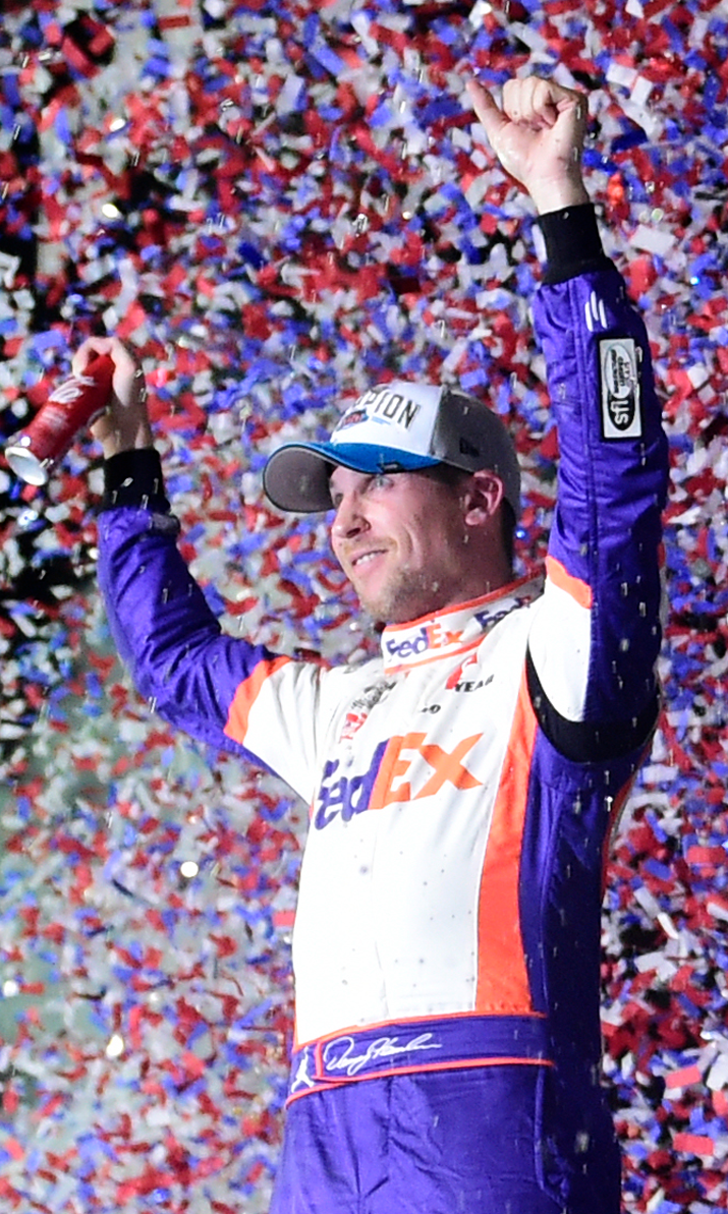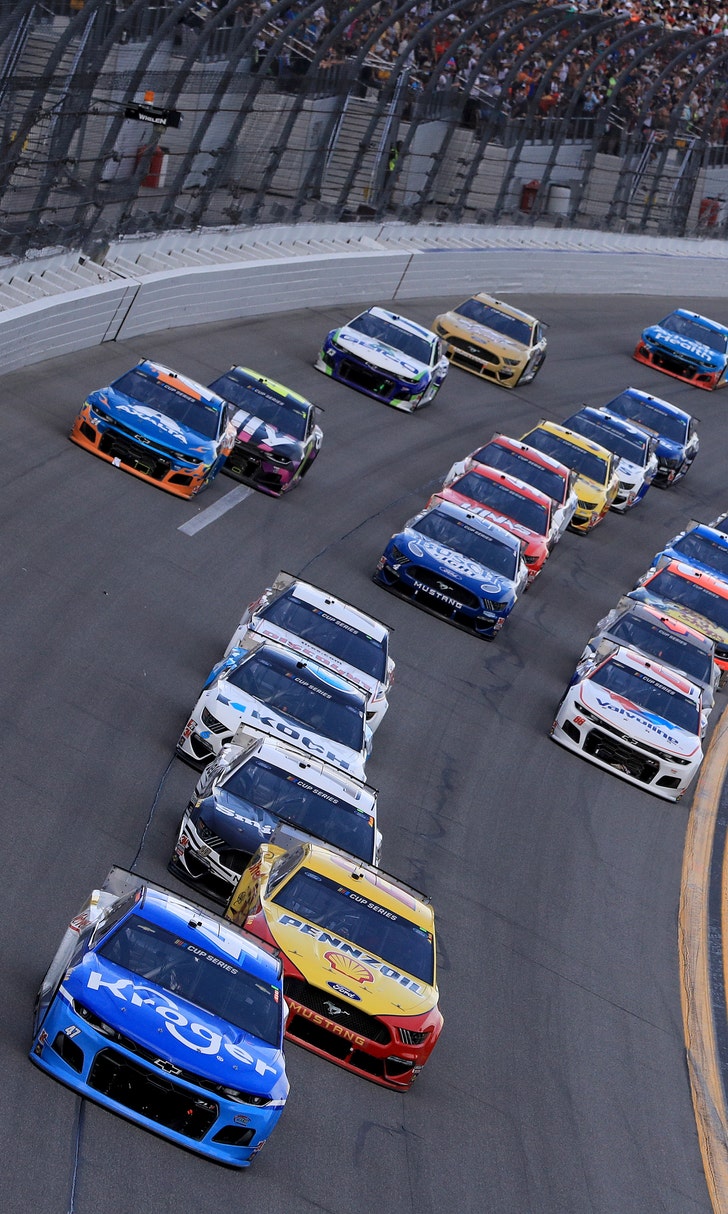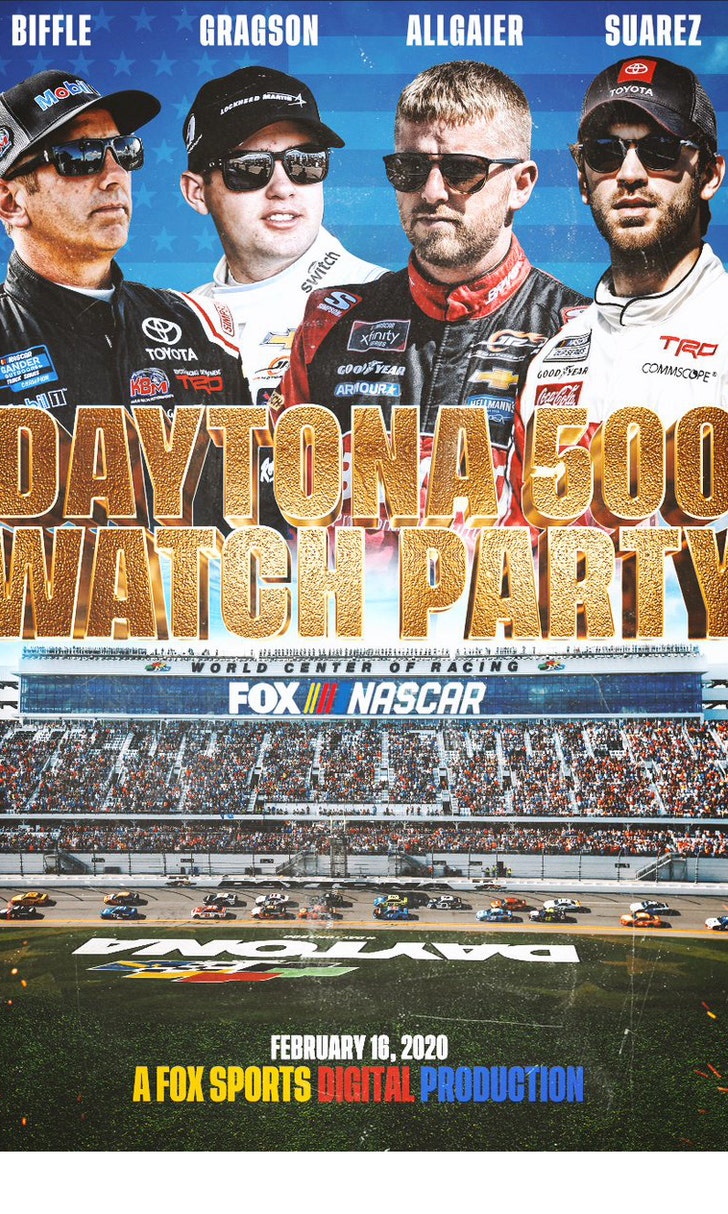 The Daytona 500 Watch Party!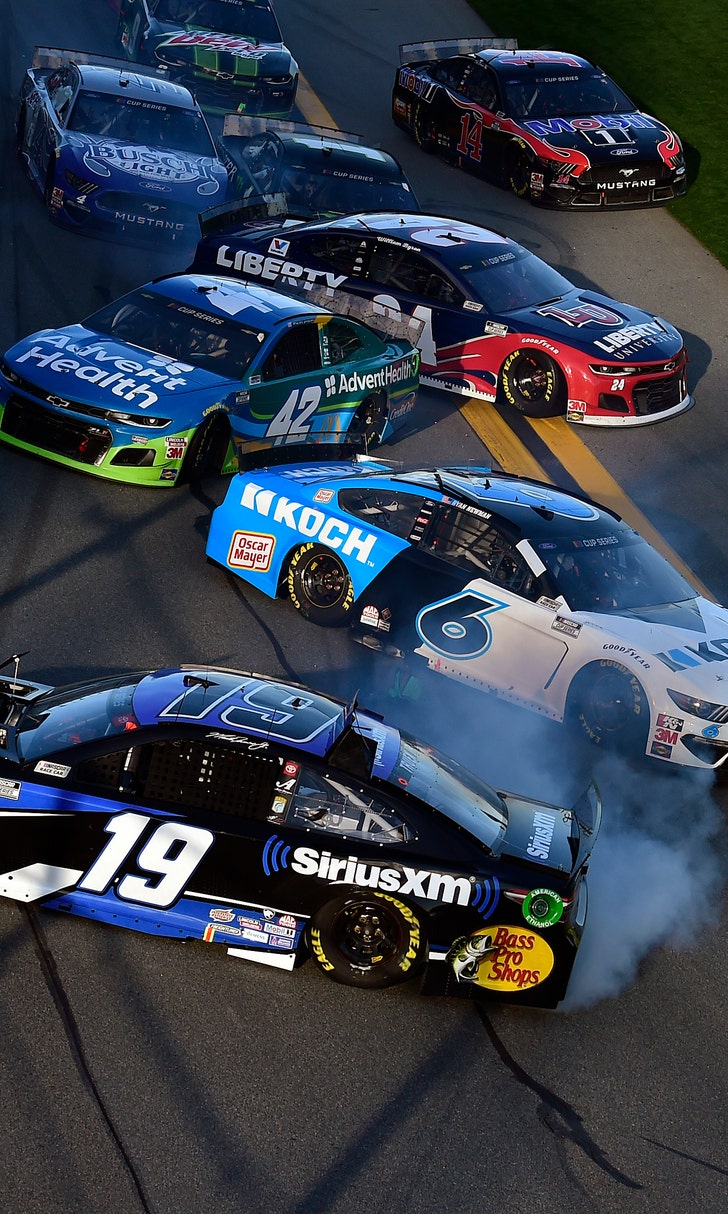 The Numbers Game At Daytona