Tony Stewart nearly pulls off win at Martinsville
BY foxsports • October 26, 2014
MARTINSVILLE, Va. (AP) Tony Stewart let his crew chief set the final strategy in the closing laps Sunday at Martinsville Speedway, where the decision not to take tires put him in contention for his first victory of the year.
Stewart was fourth during a late caution period with teams frantically debating whether to pit before the race resumed for one final five-lap sprint to the finish. The first three cars in front of him darted onto pit road so crew chief Chad Johnston called for Stewart to stay out on old tires for track position.
It moved Stewart to the lead for the restart, but left him nervous about his chances for the win.
''Please tell me some of them stayed,'' he asked Johnston over his radio.
''I'd be lying to you,'' Johnston replied.
''Nobody else stayed?'' he asked.
''Well, bud, we made our bed here,'' said Johnston.
''We've still got a shot at this,'' Stewart said.
''Yes we do. We've got you driving it,'' the crew chief responded.
Stewart, who has struggled mightily on restarts this year, pulled off a good one Sunday, but it wasn't enough on tires he had been driving for more than 60 laps. Dale Earnhardt Jr. darted through the field from fifth place on the restart and gobbled up Stewart for the lead, and Stewart was eventually passed by Jeff Gordon and Ryan Newman.
But his fourth-place finish tied his best of the season, and was his highest since he was fifth at Fontana in March. It was also a marked improvement from how the three-time champion has been running the last two months.
''It feels really good - it's been way too long since we've been in this position for sure,'' Stewart said after the race. ''This is as good as a win to me.''
Stewart is in a 38-race winless streak dating to his win at Dover in June 2013, and he is in danger of not winning at least one race in a season for the first time in his 16-year career. It's a mark first-year crew chief Johnston badly wants to avoid, and he's worked hard with the driver to improve their chemistry and strengthen the relationship.
The two were driving home together to North Carolina from Martinsville after the race, and Stewart on Thursday tweeted a photo of the two of them watching sprint car racing together.
''Every time we seem to get in a rhythm, we take three steps forward and then four or five back,'' Johnston said. ''So hopefully this is a start. I told him before he got in the car, `Let's turn it around today' so hopefully that's what we're doing. We'll go on to Texas, Phoenix and Homestead and hopefully finish the season strong and get him a win.
''I don't want this to be the first year he doesn't get a win, so it's pretty important to me to see him in Victory Lane.''
Stewart missed three races in August following the death of Kevin Ward Jr. in a sprint car race in upstate New York, and the grief from the accident hung over him long after his return. He said he didn't think it affected his performance, but he ran poorly until a grand jury cleared him of any wrongdoing in the incident.
He also missed the final 15 races of last season with a broken right leg, and the injury still bothers him to this day.
So making progress on the track has been a struggle, and his strong run Sunday showed in his smile after the race.
''We had a good day. We ran solid all day,'' said Stewart, who added he felt ''awesome'' about his run. ''I felt we ran our race. We were aggressive when we needed. We used give-and-take when we needed to give-and-take. I felt all in all we ran a decent race.''
It came on a day that included Stewart-Haas Racing championship contender Kevin Harvick taking a huge hit in the points because he was wrecked by Matt Kenseth. Then Kurt Busch dropped out of the race with an engine failure, and Danica Patrick was spun by Martin Truex Jr. and collected in a later wreck.
So having Stewart, the team co-owner and emotional leader of the organization, finally have a strong day was a silver lining.
''We want all our cars to run well, but Tony did a good job, Chad did a great job all weekend long, they had a strong car,'' said competition director Greg Zipadelli. ''Practice was very comfortable. Let's hope we can build some momentum here. Him running better will help everybody else in our organization, so that's the main focus.''
---
---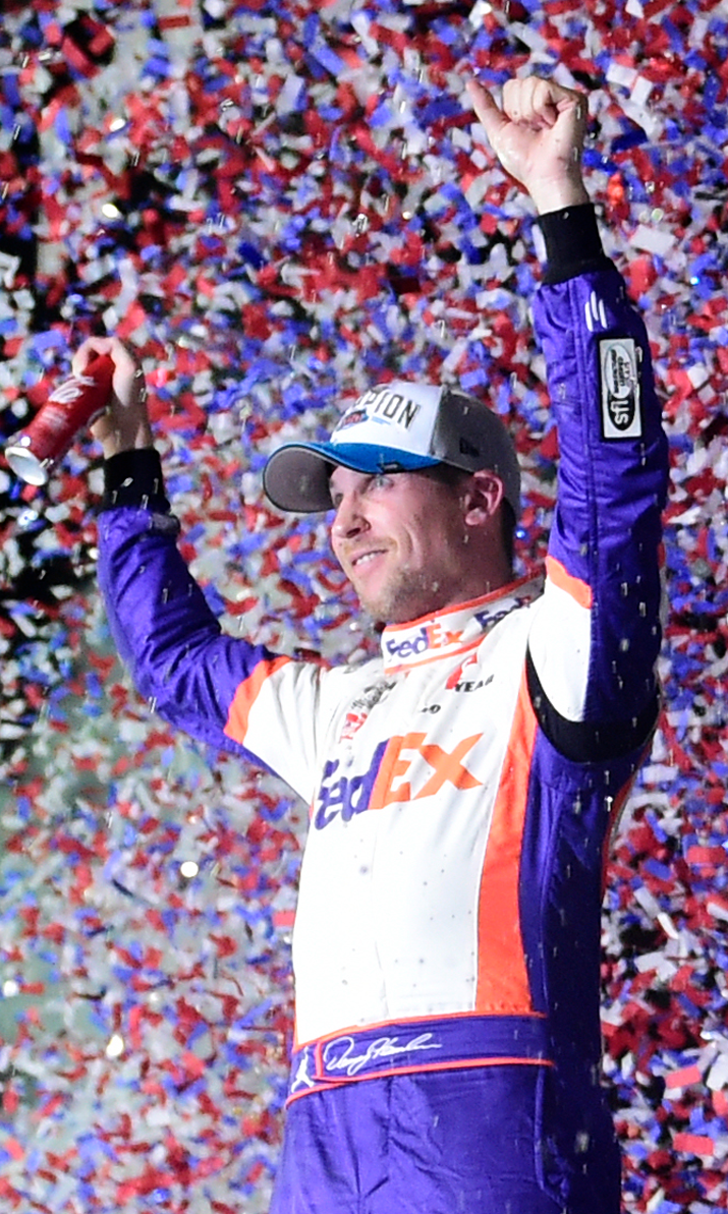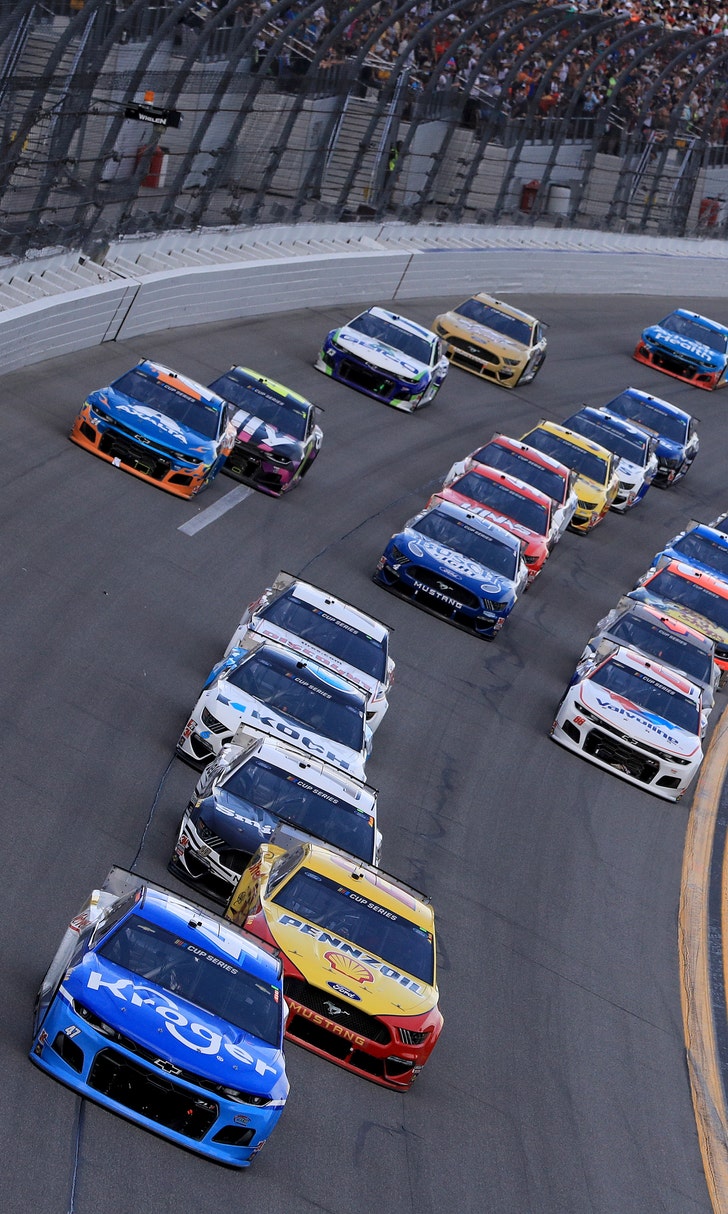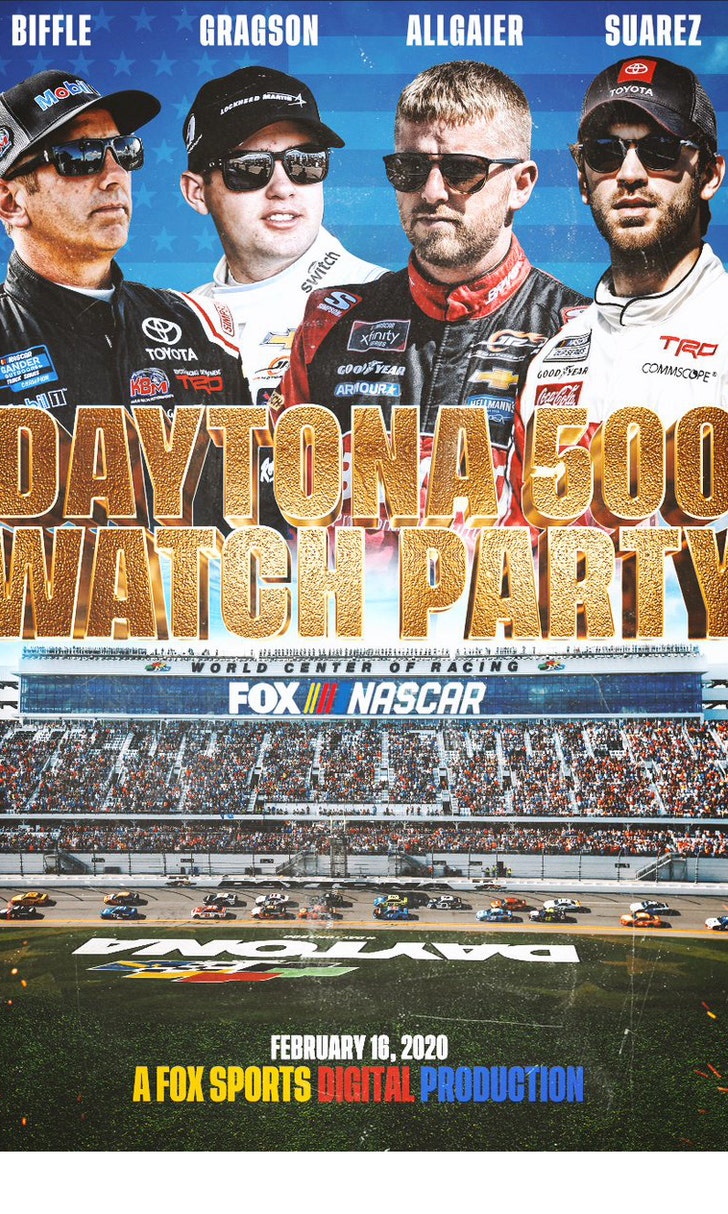 The Daytona 500 Watch Party!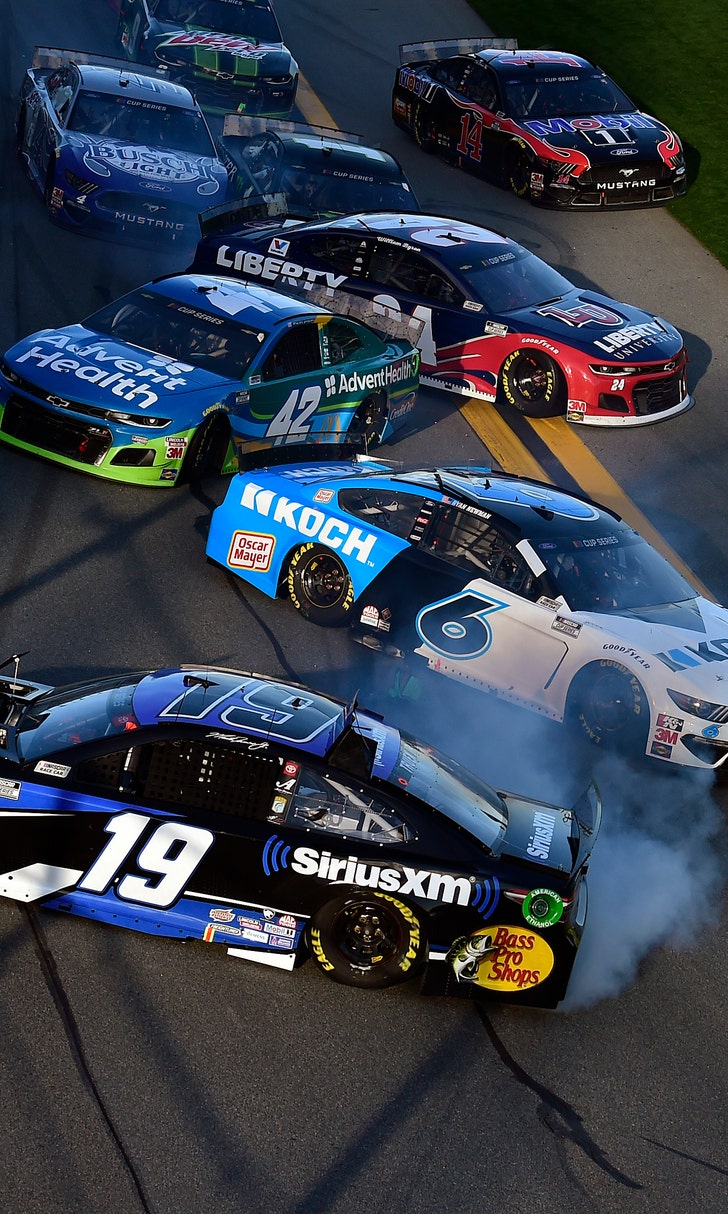 The Numbers Game At Daytona