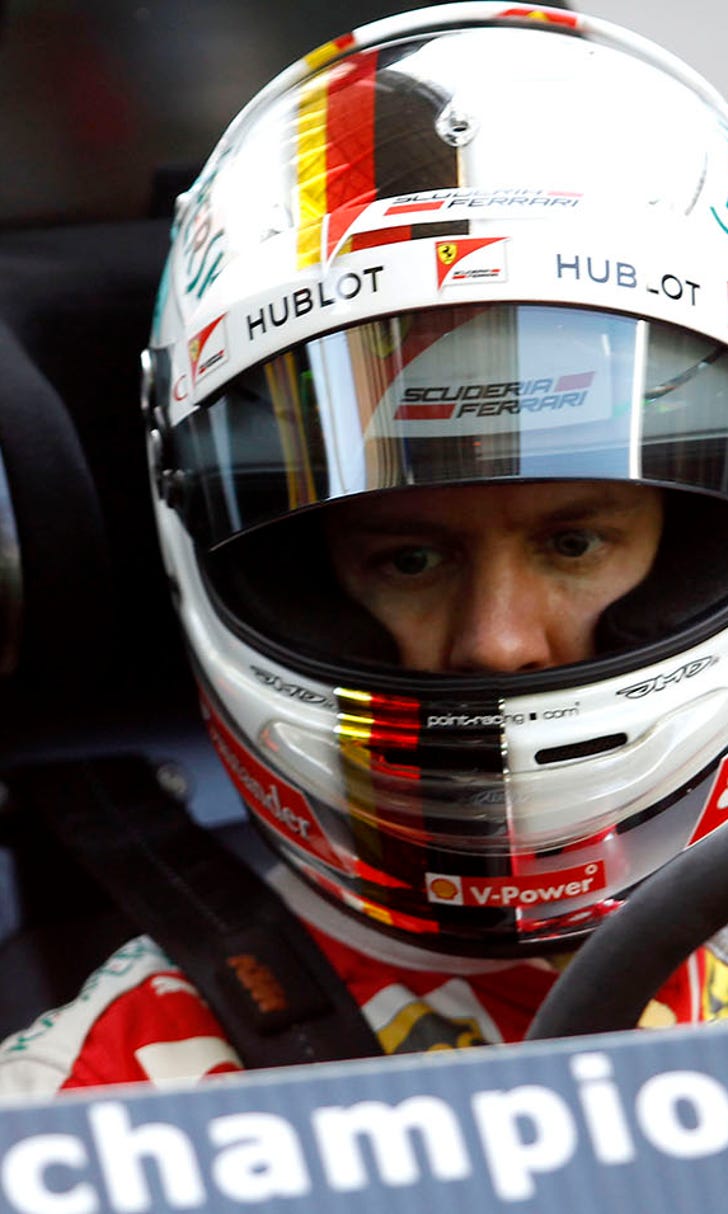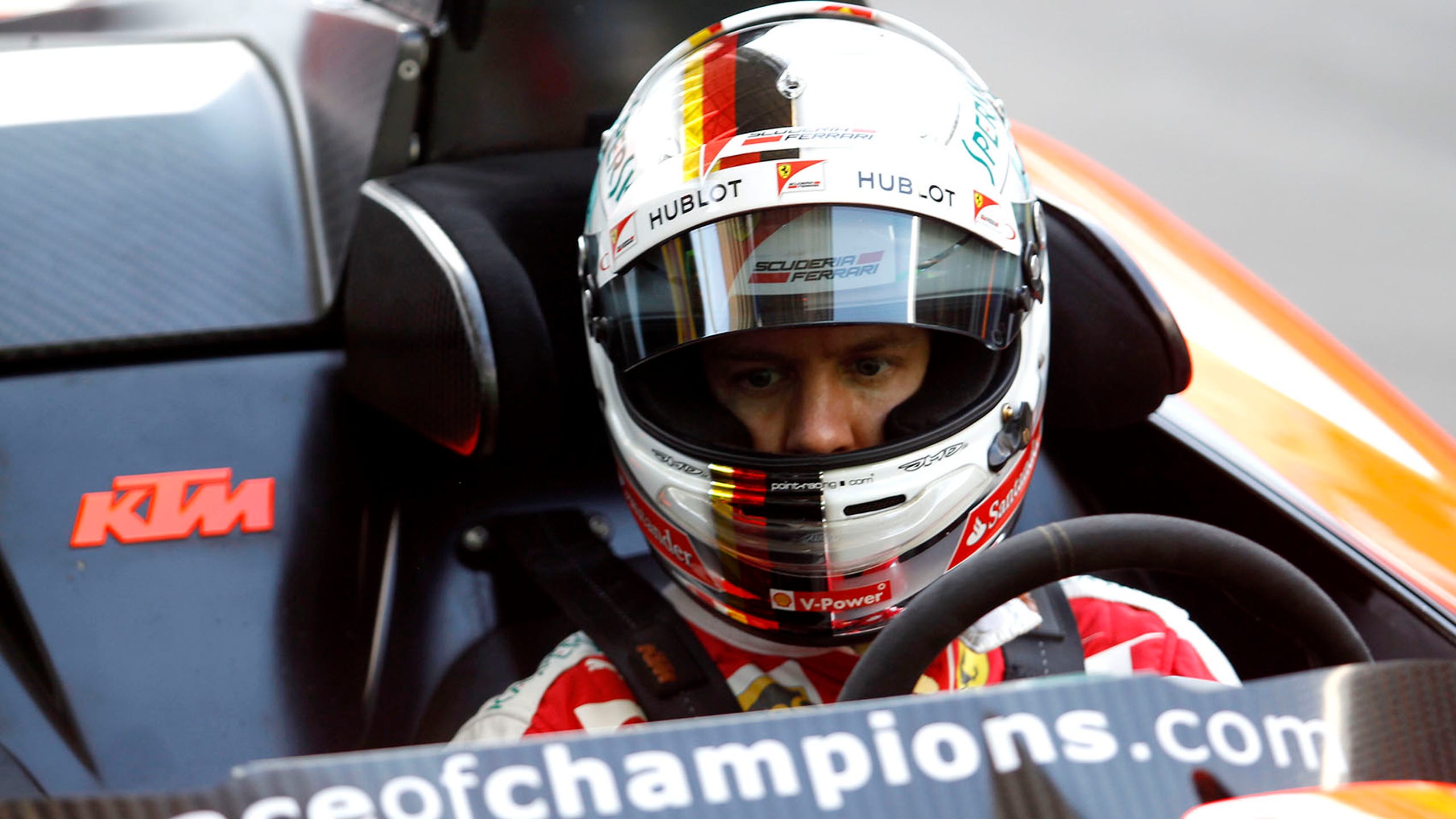 Sebastian Vettel wins for Team Germany at the Nation's Cup
BY Samuel Reiman • January 22, 2017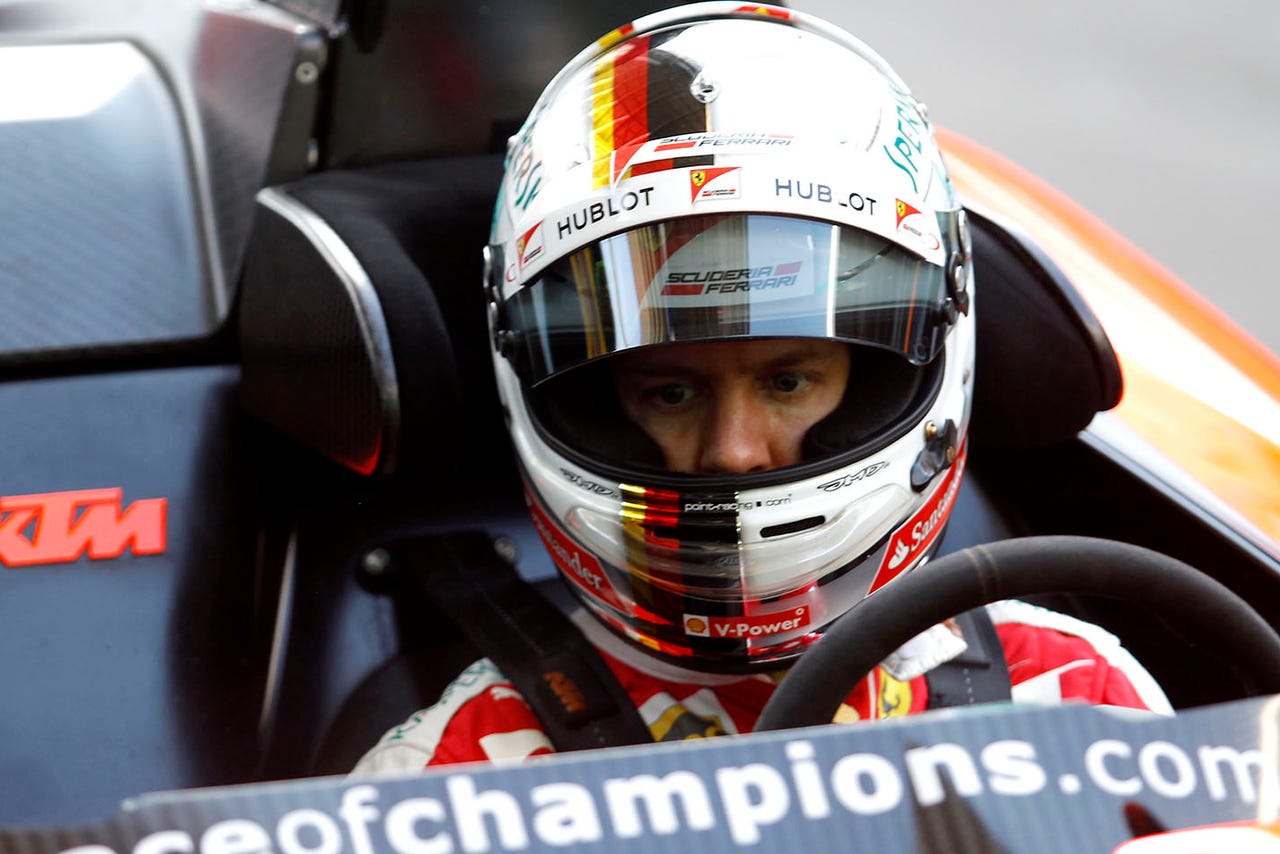 Sebastian Vettel did it all on his own on Sunday, giving Team Germany the win at the Nation's Cup during the Race of Champions at the Marlins Park in Miami.

The 2017 Race of Champions marked the 28th running of the event, and the first time that it had been held in the United States. For Vettel and Team Germany, it marked their seventh Nation's Cup win. It was his first, however, to come without Michael Schumacher as his teammate.

Vettel defeated both Kurt and Kyle Busch of Team USA NASCAR in the final in the best out of three heats, but Vettel only needed two. He took the first heat race win against Kurt Busch in the Ariel Atom, and then crossed the line ahead of his brother Kyle in Heat 2.

Vettel was the sole driver for Team Germany after doctors had advised his fellow countryman Pascal Wehrlein to sit out the event following a dramatic crash during the Race of Champions on Saturday. Vettel advanced out of Group B taking all four heat race wins against Team Great Britain and Team Nordic, and then remained undefeated in the Semi when he went up against Team Colombia.

The Busch brothers, meanwhile, had made their way to the final out of a four-way fight in Group A between Team USA NASCAR, Team USA IndyCar, Team USA Rally X and ROC Factor Canada. They then controversially defeated Team USA IndyCar in the semi-finals, as Kurt Busch was accused of jumping the start in the final semi heat against Alexander Rossi, but there was no penalty.

For Vettel, it was a day of redemption, having failed to defend his driver's championship title after losing out in the opening round of the Race of Champions on Saturday. Instead, it had been Juan Pablo Montoya who was crowned the 2017 Champion of Champions.
---