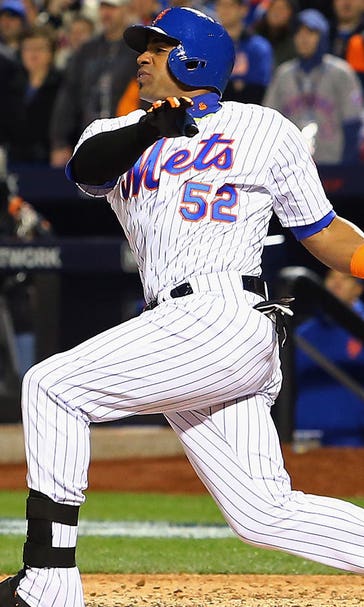 You gotta see the car Yoenis Cespedes drove to spring training Tuesday
BY Chris Bahr • February 23, 2016
Matt Harvey is the Dark Knight, but Mets teammate Yoenis Cespedes drove the Batmobile to spring training workouts Tuesday.
Check out this ride (unless you have your own Polaris Slingshot, you probably will be impressed):
At least we know what Cespedes has been spending his money on since signing his three-year, $75 million deal to return to the Mets last month.
Apparently, he parked it far enough from the field to avoid a busted windshield from a batting practice homer. Here's Cespedes leaving the Mets' complex:
In 57 games after his trade from the Detroit Tigers to the Mets last season, Cespedes hit .287/.337/.604 with 17 homers and 44 RBI. He helped spark the team to an NL East title and a trip to the World Series. For the season, Cespedes had 35 homers and 105 RBI, both of which were career highs for his four-season major-league career.
---
---