Yo is into yoga: Cespeds tries to improve flexibility
February 20, 2018
PORT ST. LUCIE, Fla. (AP) Yo is into yoga.
Trying to stay off the disabled list after he was hobbled by leg injuries last season, New York Mets outfielder Yoenis Cespedes took to yoga this winter.
''This year I did three things differently,'' Cespedes said through a translator Monday following the team's first full workout. ''I ran. Then I did weightlifting, but not so much heavy weights. And then I did yoga trying to get ready for this.''
A two-time All-Star, Cespedes signed a $110 million, four-year contract before the 2017 season and bulked up in the weight room. He wound up on the disabled list with a left hamstring strain from April 28 until June 10 and then with a right hamstring strain from Aug. 26 through the end of the season. Cespedes hit .292 with 17 homers and 42 RBIs in 81 games.
''With yoga, my muscles are more flexible right now,'' he said. ''I used to work out with heavy weightlifting. I had strength, but I wasn't flexible. Now I'm flexible because of the yoga. ... The yoga has been working for me. When I showed up in the last couple of seasons down here, the lower back of my body was very tight. I haven't felt that yet.''
The 32-year-old Cespedes is noticeably trimmer.
''He's had a great offseason,'' new Mets manager Mickey Callaway said. ''He's done a lot more running than he's done in the past. Everybody identified that he needed that.''
Cespedes played a career-high 159 games in 2015 with Detroit and the Mets, helping New York reach the World Series for the first time since 2000.
''I want to be an MVP. That hasn't changed. Last season I was unlucky because I was hurt,'' he said. ''Injuries are unpreventable, but what I learned is to prepare more to avoid those kinds of things this season.''
NOTES: Callaway approached Wilmer Flores about possibly playing the outfield some starting this week, and the Venezuelan infielder welcomed the opportunity. ''I learned how to play first base to be in the lineup,'' Flores said. ''If I have to do it in the outfield to get just one more game, I'll do it.'' . LHP P.J. Conlon, among the young pitchers seeking a bullpen spot, impressed when he threw changeups to lefty-hitting Jay Bruce in batting practice. ''It's kind of been my pitch for the last two seasons,'' Conlon said. ''When I started to come out of the `pen last year, I made it a goal of mine to start throwing it against lefties more.''
---
More AP baseball: https://apnews.com/tag/MLBbaseball
---
---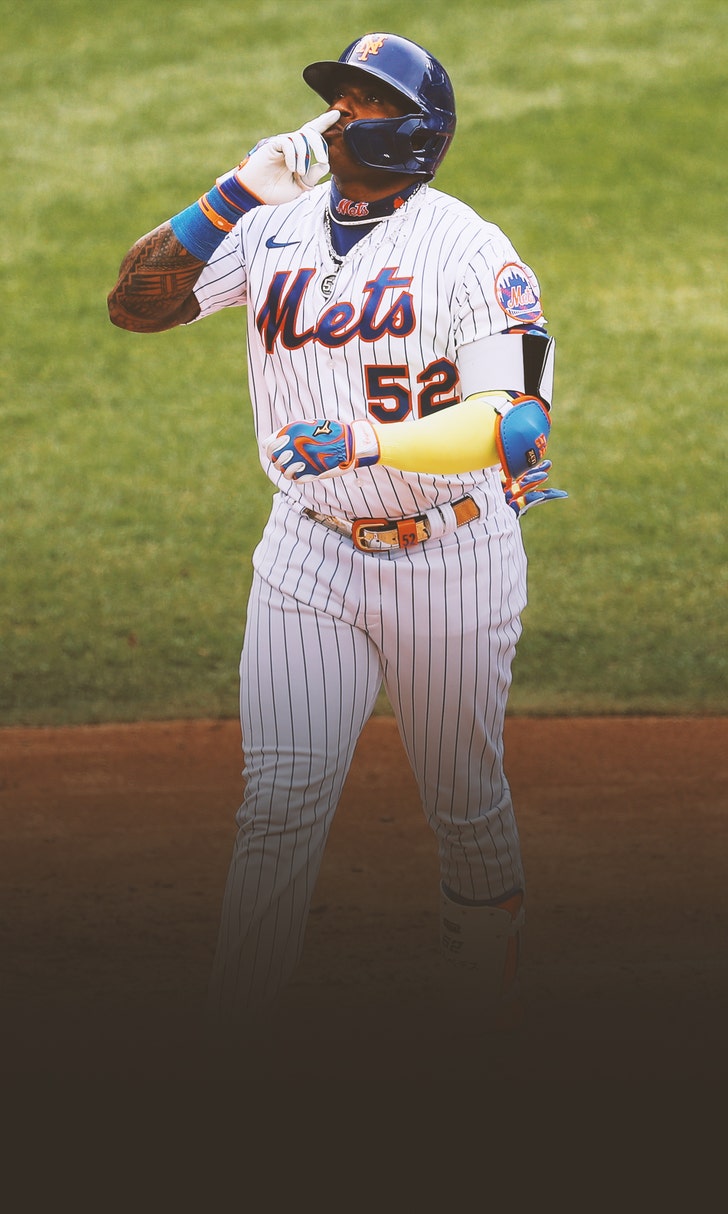 734 Days Later
734 Days Later
In his first game in over two years, former All-Star Yoenis Cespedes' historic homer lifted the Mets to an Opening Day win.