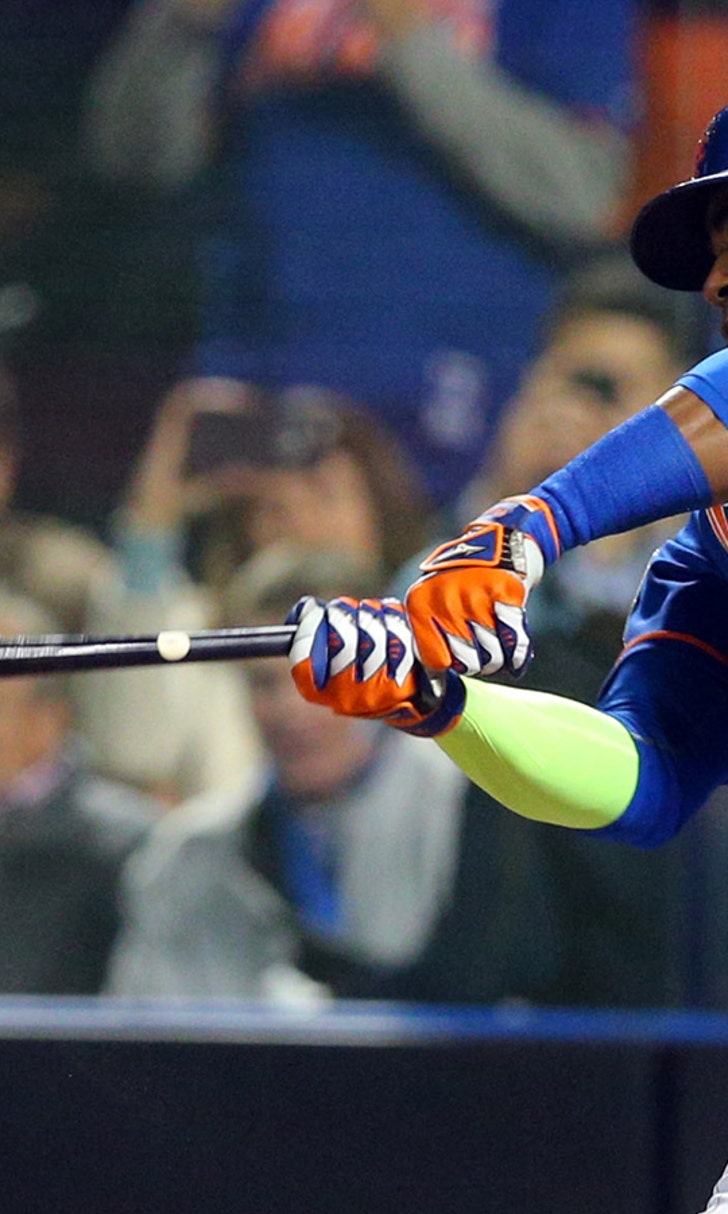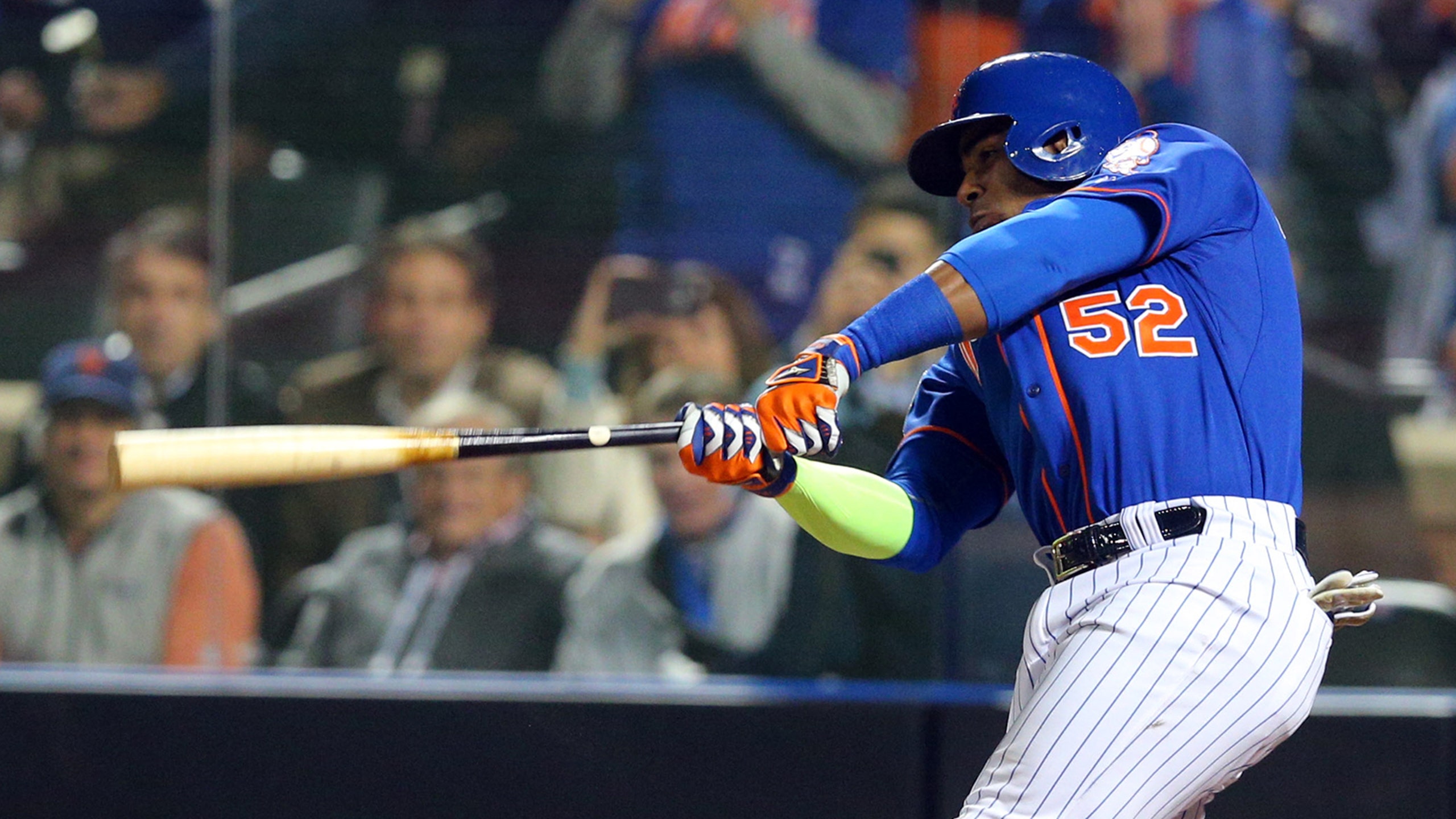 Why the Cardinals need to add an impact bat now instead of later
BY Dave Cameron • January 13, 2016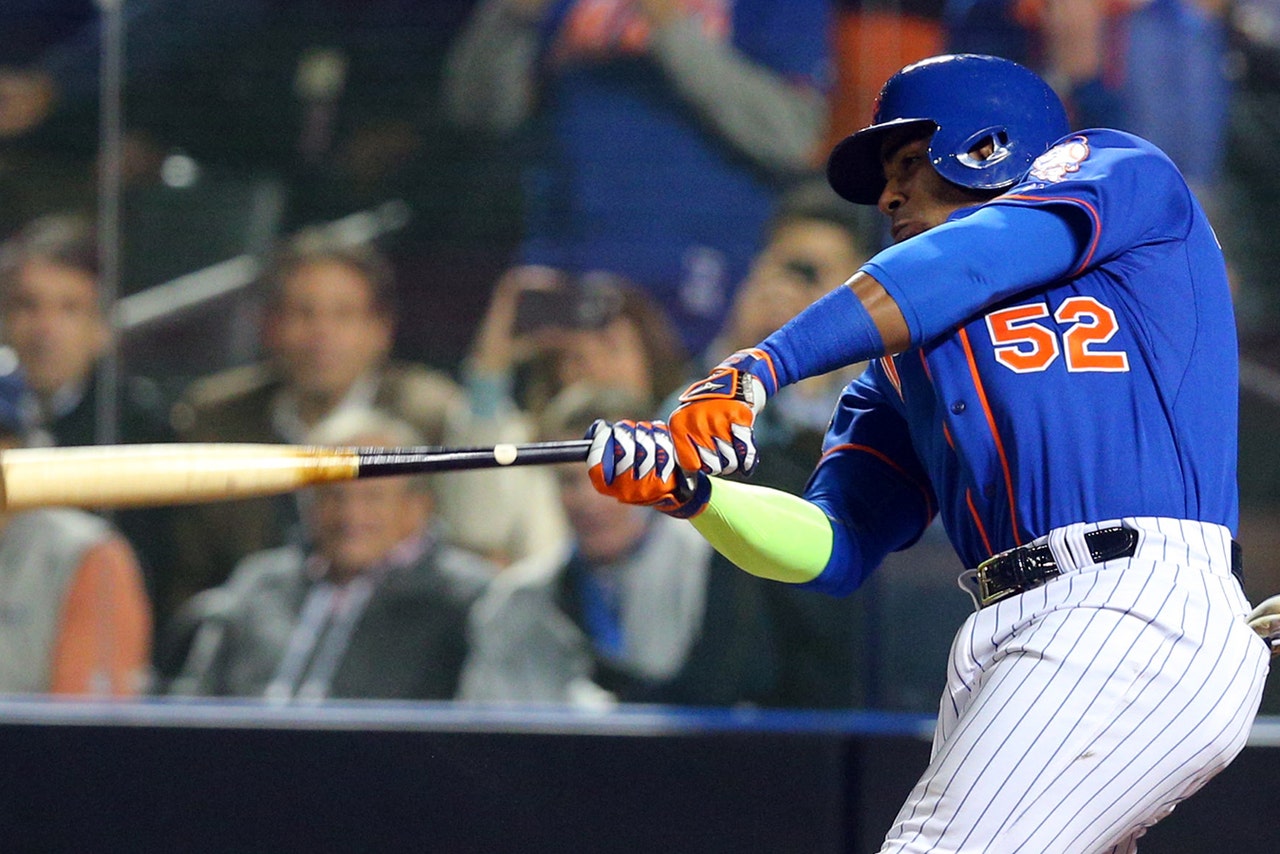 On Tuesday, Ken Rosenthal wrote a column suggesting that the St. Louis Cardinals don't need to chase any more high-end free agents after finishing as runner-up in both the Jason Heyward and David Price sweepstakes.
Their willingness to put something close to $200 million in guaranteed money on the table for each of those two players shows that the Cardinals had money to spend this winter. So far, they've also reallocated $92.5 million of that money to three free agents: starter Mike Leake, reliever Jonathan Broxton and catcher Brayan Pena. As Rosenthal notes, these depth pieces add to an already deep roster, and the team has internal options to replace Heyward. 
But I'm going to disagree with my esteemed colleague's conclusion anyway. In summation of his argument, he wrote the following:
It is certainly true that the Cardinals can go into the 2016 season with their roster as it stands — and if it proves to be insufficient to keep up with the Cubs and Pirates, they could go out and make second-half improvements, as suggested. But I'd suggest taking advantage of a soft market for the remaining free-agent outfielders is a better path forward. 
For one thing, the in-season trade market is dramatically different than the offseason free-agent market. The obvious difference is that trading for a player requires giving up talent from the organization's stockpile. But beyond that, there's a pretty significant supply problem at the trade deadline these days. In this day and age of parity — literally every single team in the American League is trying to win this year — there just aren't that many teams willing to unload significant pieces of value during the year anymore. 
As of this point, there are four teams in baseball that probably won't be making the postseason next year: the Phillies, Braves, Reds and Brewers. Given some truth serum, the Rockies and Padres might also put themselves in that boat. But in terms of teams that self-identify as rebuilding, we're looking at a half dozen clubs at most. And perhaps more importantly to St. Louis, even these likely sellers don't look like particularly good trade partners for the Cardinals. The Reds and Brewers are division rivals, so it's unlikely that either team would trade players like Ryan Braun or Joey Votto within the NL Central; making a significant trade with either of those two clubs is probably not going to happen. 
The Phillies have one hitter in their organization who projects as an above-average offensive player in 2016: third baseman Maikel Franco, whom they're almost certainly not trading. The Braves have a couple of decent high-contact outfielders in Ender Inciarte and Nick Markakis, but both are under team control for years to come. And with the Braves talking about contending in 2017, they might not be looking to move either player this summer. The Rockies have been linked to the Cardinals as a potential trade partner, but their signing of Gerardo Parra makes it likely that they're going to make their move sooner than later, so they probably won't still have Carlos Gonzalez to trade in July. 
Yeah, some of the current crop of teams hoping to contend will find themselves out of the race, but even then, finding an opportunity for a midseason outfield acquisition isn't easy. The players who are most frequently moved at the trade deadline are impending free agents, and the list of quality offensive outfielders hitting the market next winter is slim. Yes, Jose Bautista will be a free agent, but banking on the Blue Jays to implode to the point that they're midseason sellers seems like a pipe dream. The Cardinals aren't going to reacquire Colby Rasmus, so he'd be out even if Houston fell apart — though that could potentially put Carlos Gomez in play. And the A's will probably trade Josh Reddick if they're struggling, but that's not any kind of guarantee, especially given that the AL West looks eminently winnable.
With few sellers and hardly any quality outfielders hitting the free-agent market next winter, the available supply of rental bats at the deadline could be extremely thin. And when you have 20 teams that fancy themselves as potential contenders picking over the bones of a small handful of rosters, prices are going to be sky high. Particularly so, compared to the buyer's market that has developed for outfielders this winter; less talented players are going to go for higher prices at a point when they can only impact a team for one-third of the season. 
I know Mozeliak has stated that bringing in another outfielder would force the team to reduce the playing time for another player they have some faith in, whether it be Stephen Piscotty, Randal Grichuk, Matt Adams or Brandon Moss. Under the current alignment, Adams and Moss can compete for the first base job while Grichuk and Piscotty both get to show what they can do on an everyday basis. And both Grichuk and Piscotty have shown enough that giving them chances as everyday players seems like a good plan. 
But are the Cardinals really willing to walk away from a potential bargain on a guy like Yoenis Cespedes just so they can get more at-bats for Moss or Adams? Moss is a 32-year-old with a bad hip coming off a season in which he was a below-average hitter. Below average would be a huge step up from what Adams was a year ago, when his power disappeared, he was injured and he hit like a middle infielder. Neither should be considered a primary building block for the team's future, and neither are good enough to warrant an everyday job at this point in his career. Both are depth pieces — the kind of guys you like having around in case something goes wrong. But not the kind of players that a team with an aging core should be counting on to help them keep up with the Cubs. 
And that leads to my second point. The Cardinals are in a position on the win curve where even marginal improvements can be highly important. St. Louis is a legitimate contender, but bunched up in the second tier of NL squads along with the Pirates and Giants. As it stands now, the Cardinals are more likely to be in the NL Wild Card Game than they are to take down the Cubs for the division title. But the path to the World Series is significantly easier if you don't have to play a single elimination game to qualify for the rest of the tournament. 
With guys like Adam Wainwright, Yadier Molina, Matt Holliday and Jhonny Peralta on the wrong side of 30, the Cardinals shouldn't be willing to settle for letting a couple of mediocre players duke it out to see who is less flawed. The Cardinals have a window to win with their aging core, but they are likely going to have to upgrade this roster at some point in order to keep up with the other NL clubs gunning for the ring. They can either shop in the buyer's market now or the seller's market this summer, but buying now gets them a full season of an impact player. 
The Cardinals were willing to create a roster logjam to retain Heyward; they should be equally willing to make the same concession to bring in Cespedes or Justin Upton at a discounted price. Even if the price tag is in the $125 million range, signing either and getting their full production in 2016 is potentially a better option than trying to be the high bidder in a feeding frenzy for limited talent available this summer. The Cardinals' offers to Heyward and Price show that they have the resources available to afford that kind of contract even after signing Leake — and Cespedes, especially, could be a bargain at that price. 
The last time the Cardinals signed a free-agent outfielder to a significant contract in January was with Holliday, perhaps the most successful $100 million free-agent contract in recent history. History might give the organization a chance to repeat that success. And with no other bidders currently driving up the prices, the time might be right for the Cardinals to swoop in and take advantage.
---
---