Kyle Schwarber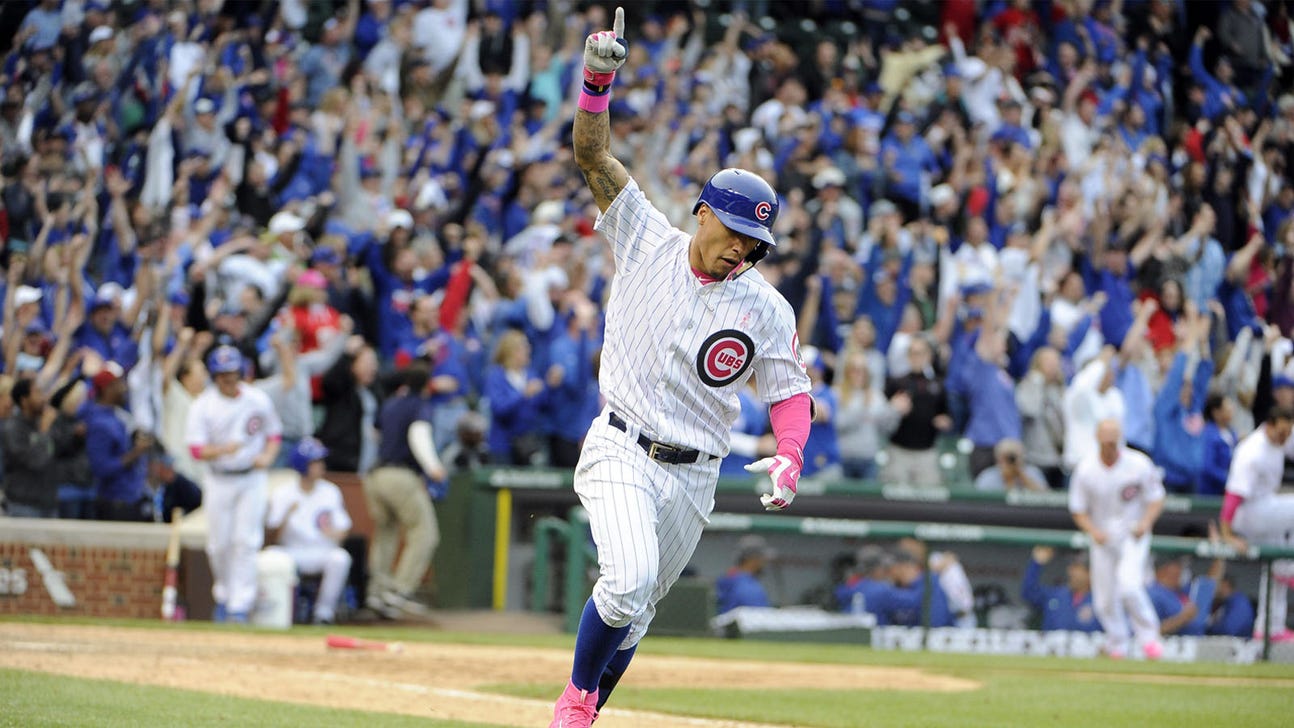 Kyle Schwarber
The Cubs have trade chips, but Javier Baez is not one of them
Published
Jun. 20, 2016 8:33 a.m. ET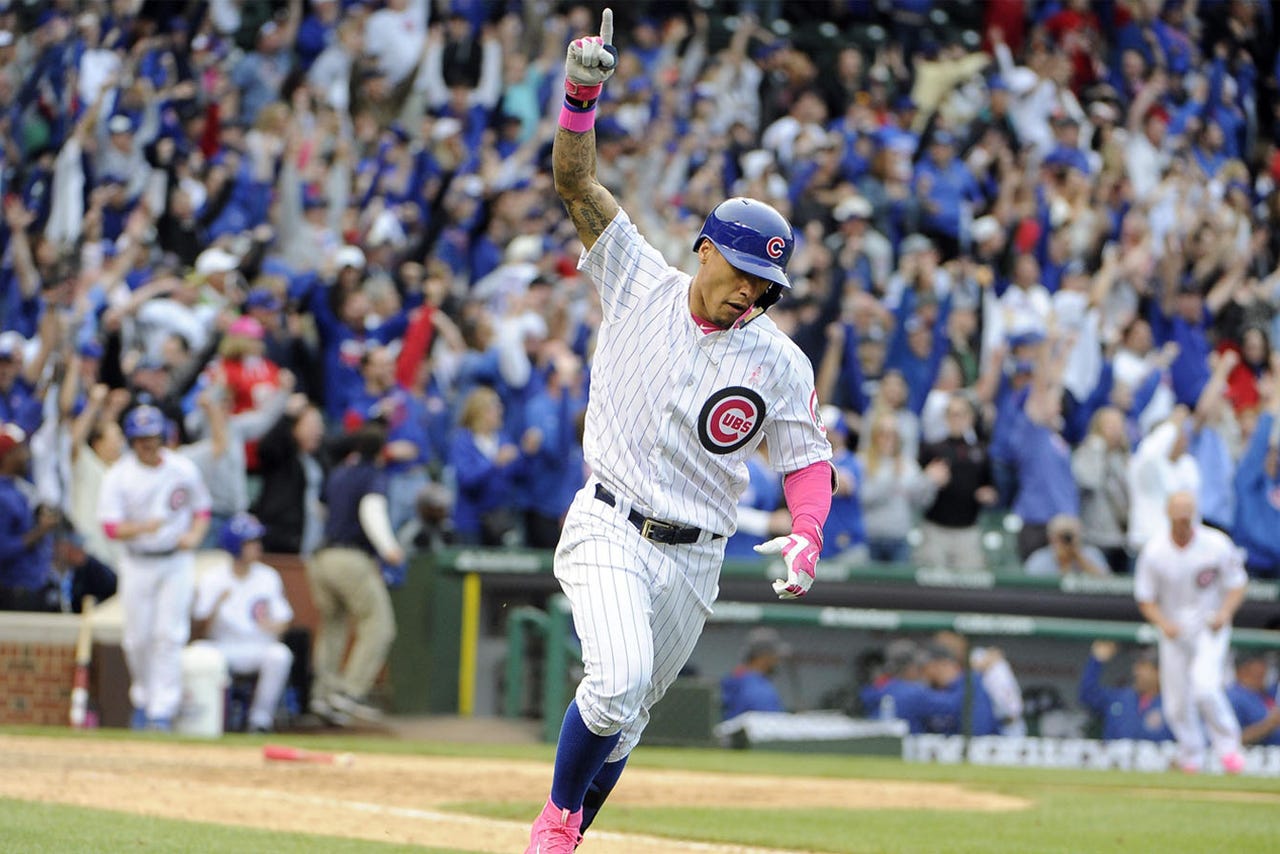 In my latest Full Count video, I talked about how the Cubs are extremely reluctant to trade Kyle Schwarber -- they believe that after he returns from knee surgery next season he will emerge as one of the top 10 hitters in the game.
Javier Baez is not as mature a hitter as Schwarber at 23 -- he still walks too little, strikes out too much. But Baez's power potential from the right side is as intriguing as Schwarber's is from the left. And for different reasons, he would be nearly impossible for the Cubs to trade.
Willson Contreras, 24, fits into the same category as the team's catcher of the future, and even Albert Almora Jr., 22, might border on untouchable -- he figures to be the center fielder next season if Dexter Fowler departs as a free agent.
Yet, the Cubs are so deep in quality position prospects that they still are in position to acquire virtually anyone they want before the Aug. 1 non-waiver deadline without breaking up their major-league club.
Two of those prospects, third baseman Jeimer Candelario and outfielder Mark Zagunis, recently jumped to Triple A. Two others, second baseman Ian Happ and shortstop Gleyber Torres, are at high A, and yet another, outfielder Eloy Jimenez, is at low A.
Do the math: Not all of these players will make it to Wrigley Field, not when the Cubs' 24-and-under club already includes Baez, Contreras and Almora, plus Schwarber, third baseman Kris Bryant and shortstop Addison Russell.
Theo Epstein, Jed Hoyer and Co. can use some of the kids to address the Cubs' pitching deficiency in the minors. And they can use others to acquire what they need at the deadline -- ideally, a left-handed power reliever who would be an upgrade over Travis Wood and Clayton Richard, a counter to opposing sluggers such as Matt Carpenter, Gregory Polanco and Bryce Harper, maybe even the outright closer.
Assuming the Yankees sell -- still a very big assumption -- the Cubs would not trade a piece as valuable as Baez for a 65-inning reliever, certainly not for a potential free agent such as Aroldis Chapman, and probably not even for Andrew Miller, who is signed through 2018.
Yes, Baez is already that much part of the Cubs' fabric, that much part of the future.
While Schwarber sometimes appears to be a man without a position, Baez seemingly is a man for every position. Once the Cubs traded Starlin Castro, he became the principal alternative at short to Russell, who has a history of hamstring problems. In manager Joe Maddon's words, he also is the team's "Swiss Army Knife," providing utility all over the infield, even first base.
Baez can play outfield, too, but his mastery of even subtle infield skills makes Maddon reluctant to move him off the dirt. Bryant rates as above-average at third according to Fangraphs' defensive metric, but Maddon uses Baez at the position in his "Lester defense" behind the Cubs' only left-handed starter, Jon Lester. Baez is terrific on slow rollers and confident enough in his reflexes and agility to play close to hitters without fear.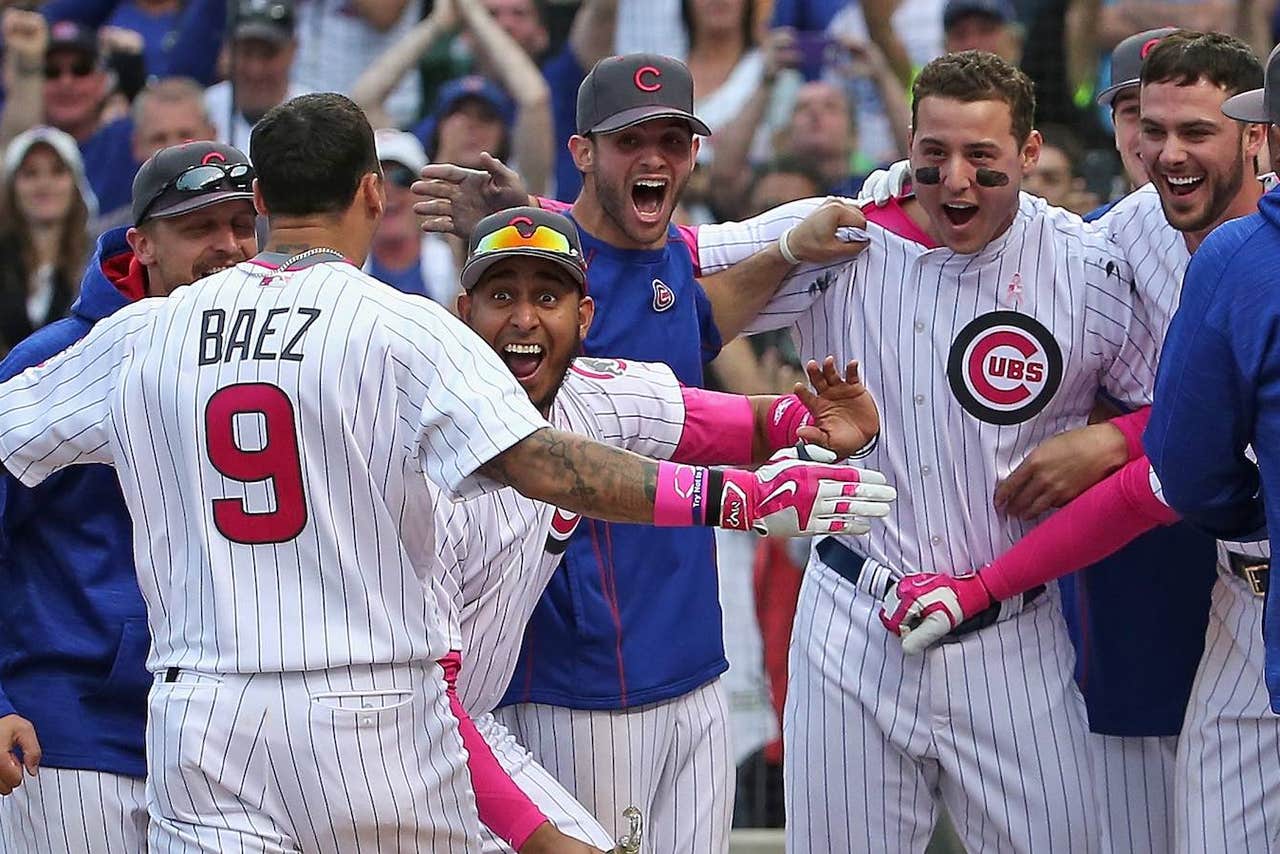 Javier Baez is greeted by teammates after hitting a walk-off home run against the Washington Nationals on May 8 at Wrigley Field.
Even at first, a position where before this season he had played only one inning professionally, Baez does something that Maddon says cannot be taught, slapping tags so firmly on runners during pickoff attempts that after three or four tries the runner will hurt.
Baez, according to Fangraphs' metric, also rates as the Cubs' top baserunner -- he made a breathtaking swim move to steal second after the Pirates tried to pick him off on Saturday, contorting his body like a Cirque de Soleil performer. Second base umpire Ramon De Jesus initially called Baez out, but a review showed that he was indeed safe.
On Sunday, batting eighth, he went 3-for-4 with a homer, increasing his OPS to .750. His strikeout rate is improving, even if his walk rate (five in 154 plate appearances) is not. But give Baez time, and chances are he will put everything together.
He is not a trade chip. He's a fun, exciting, gifted player, a burgeoning star. 
---
---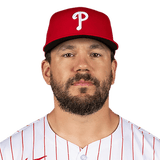 Get more from Kyle Schwarber
Follow your favorites to get information about games, news and more
---