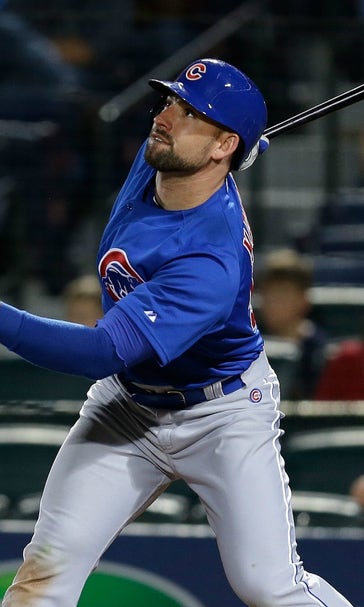 Ryan Kalish makes inspirational return to big leagues with Chicago Cubs
May 4, 2016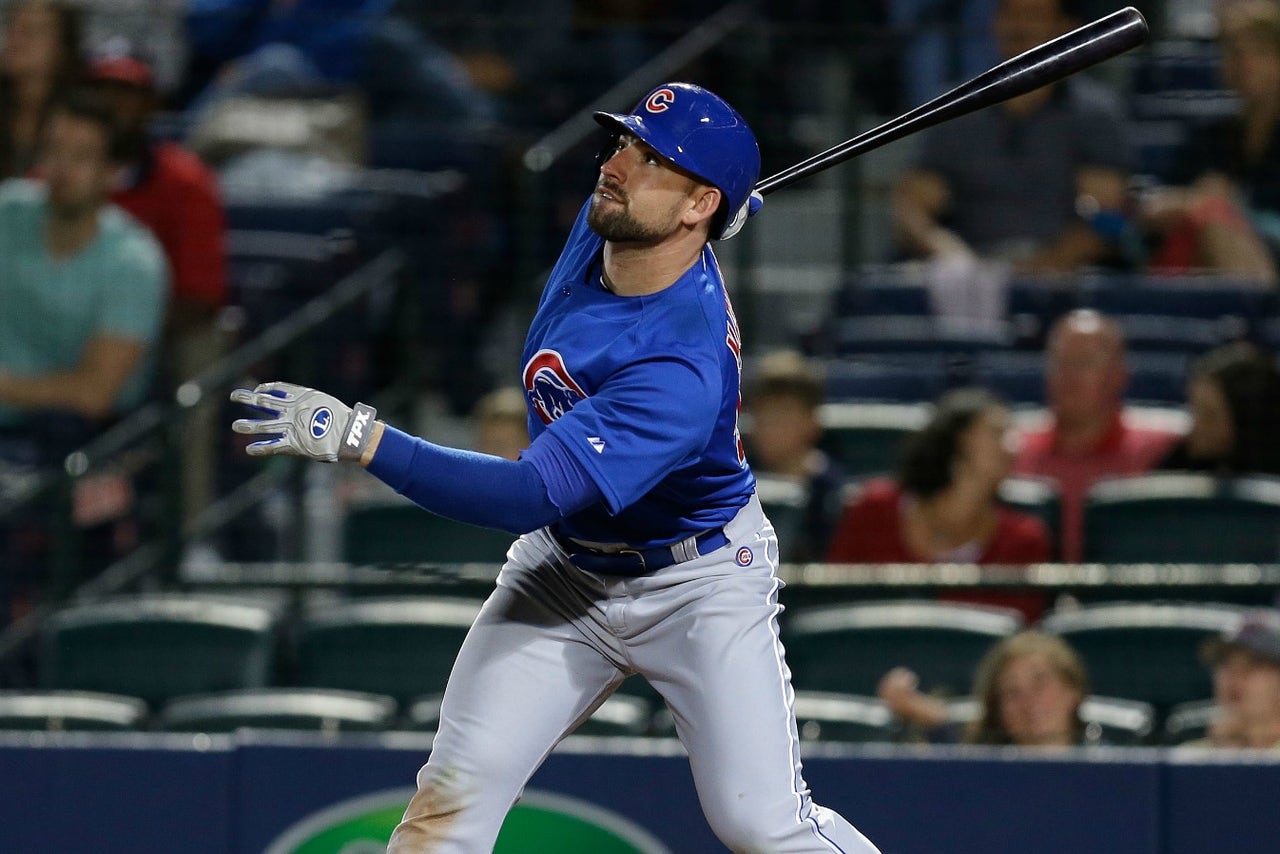 In the eighth inning of Tuesday's Cubs-Pirates game, Ryan Kalish pinch-hit for Chicago starting pitcher Jake Arrieta and promptly lined out to right field. It was an unremarkable play in the Cubs' eventual 7-1 win, but for Kalish, the chance to get back in a major league box score was the realization of a dream.
"It was cool being up there," Kalish, who was promoted from Triple-A Iowa after Cubs left fielder Matt Szczur landed on the DL with a hamstring injury, told MLB.com. "Even just getting out is fine, you know? Obviously you want to get a hit, but just to even be in the box, it was really cool."
It had been 584 days since Kalish's previous big-league appearance, and after nine surgeries and countless setbacks during his decade-long baseball career, it's easy to see why simply going 0-for-1 was a feat worth celebrating.
Once one of New Jersey's top prep prospects, Kalish was drafted by the Boston Red Sox in the ninth round of the 2006 draft. At the time, the Red Sox front office was led by current Cubs executives Theo Epstein, Jed Hoyer and Jason McLeod. Kalish wasted little time making a name for himself on the farm and earning his hefty $600,000 signing bonus.
Unfortunately, the injury bug has never been kind to Kalish, and in 2007, he endured the first of several season-ending setbacks when he broke a bone in his hand while playing for the Class-A Lowell Spinners. At the time, Kalish was hitting .368 with a .471 on-base percentage and 18 steals in 23 games, and at 19 he was regarded as one of the club's most promising prospects.
When Kalish returned to the field, however, he'd lost some of the spark he'd shown early in his career, and it wasn't until 2010 that he started to make a serious push for a spot in Boston's big-league lineup.
That season, Kalish hit .294 with 13 home runs, 47 RBIs and 25 steals in 78 games between Double-A and Triple-A, and on July 31, 2010, Kalish made his MLB debut at 22, going 2-for-4 with an RBI and a run in a 5-4 win over Detroit. He remained with Boston for the duration of the season, hitting .252 in 163 at-bats with four home runs (including a pair of grand slams), 24 RBIs and 10 steals.
In most cases, that would be enough to earn Kalish an everyday spot in the lineup. But the Red Sox outfield already featured Jacoby Ellsbury, J.D. Drew and Mike Cameron, who missed most of 2010 due to injuries of his own. The signing of former Rays All-Star Carl Crawford then effectively booted Kalish from the crowded rotation, and in April 2011, Kalish hurt his neck and left shoulder making a diving grab at Triple-A Pawtucket.
Those injuries ended up costing Kalish most of the 2011 season and later required respective offseason surgeries, but Kalish earned another call-up with the Red Sox in 2012, when a series of injuries ravaged the Boston outfield.
Kalish went on to hit .229 in 96 big-league at-bats -- he didn't fare much better in 132 minor league at-bats that year, either -- and didn't play at all in 2013 after undergoing another shoulder surgery in January and a second neck surgery in August. The neck procedure, which was similar to the one Peyton Manning underwent in 2011, had doctors remove a disc from Kalish's neck, replace it with bone from elsewhere in his body, then fuse it together using a metal plate.
By the time Kalish healed, he'd been non-tendered by the Red Sox, but by that time Epstein, Hoyer and McLeod were in Chicago and quickly scooped him up. He made the Cubs' opening-day roster in 2014, but was later sent to Triple-A, and after declining an offseason assignment to Iowa, Kalish became a free agent.
Kalish was expected to sign with the Toronto Blue Jays the following offseason, but that deal ultimately fell through, and a pair of knee operations kept him off the field for all of 2015.
Which brings us to today.
After playing in the Puerto Rican winter league, Kalish signed with an independent ball team in Iowa, but his plans soon changed when his friends with the Cubs once again came calling. The team signed Kalish to a minor league deal in early March, and after a red-hot start at Triple-A, Kalish was the obvious choice to replace Szczur in the lineup.
"It was cool for this team to take a chance on me," Kalish said Tuesday of the Cubs, adding, "They didn't need to call me up. They have other guys I'm sure they can go to.
"I actually felt really comfortable, not too jittery," he added of his most recent big-league debut. "Sometimes those kinds of nerves are interesting, so it was a lot of fun."
Now it's up to Kalish, once again, to see what he can do from here. There are plenty of detractors who doubt whether he has the swing or speed or defensive ability he once did, and they may well be right. He's not expected to be an everyday player -- Jorge Soler got the start in left Tuesday -- also possible, and perhaps likely, he'll be sent right back to Triple-A once Szczur is ready to go.
But after nearly a decade spent overcoming obstacles, battling through injuries and working toward this goal, it's good to see Kalish get another chance to prove the naysayers wrong.
You can follow Sam Gardner on Twitter or email him at samgardnerfox@gmail.com.
---
---