Rougned Odor says he doesn't regret punching Jose Bautista
May 17, 2016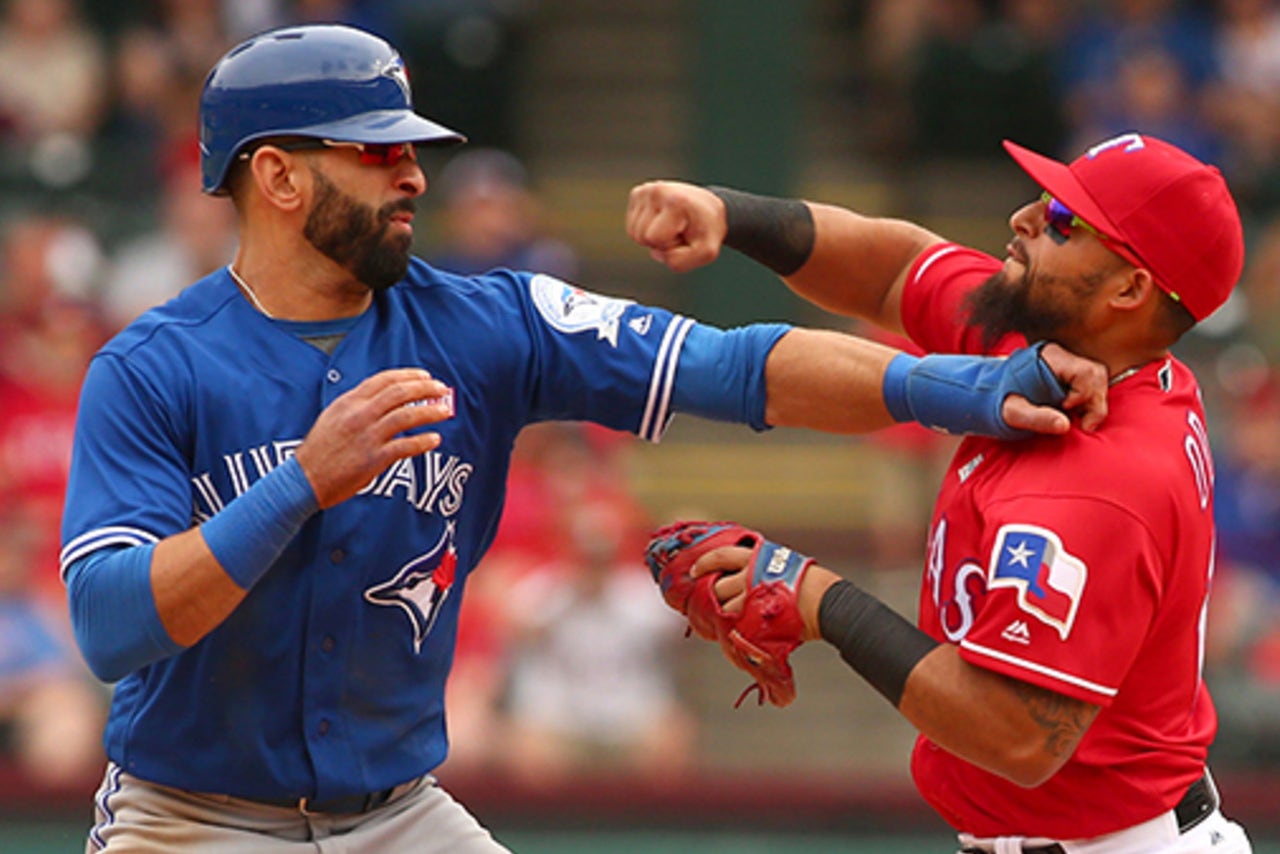 Texas Rangers second baseman Rougned Odor knows he has a suspension coming his way, but he says he doesn't regret punching Toronto Blue Jays slugger Jose Bautista to earn it.
Speaking before the Rangers lost, 3-1, to the Oakland A's on Monday, Odor addressed the wild brawl his punch sparked on Sunday.
"I think you see what happened. For me I think it was a pretty hard slide. You see what happened. I know he's going to come hard. I can tell when somebody's coming hard to second base," Odor told reporters.
Asked if he regretted the incident, Odor wasn't contrite.
"I think I just play the game how I play. I just play the game to win games. I know I'm going to be suspended for a couple games. I'm just going to keep doing what I do."
His manager, Jeff Banister, backed him up.
"I'm not going to criticize players for playing hard. Things happen. It was ugly. It looked bad; the whole situation was not pretty at second. It's two guys who play the game with passion. It's all relevant," Banister said.
MLB chief baseball officer Joe Torre expects a statement from the league sometime Tuesday, telling ESPN "It certainly wasn't pretty, and I hate seeing that stuff." The league's discipline could come as early as Tuesday also.
For Bautista's part, he didn't speak to reporters about the incident, but he was in the lineup on Monday and got an ovation from the home crowd when he took his first at-bat in a 13-2 loss to the Tampa Bay Rays.
---
---