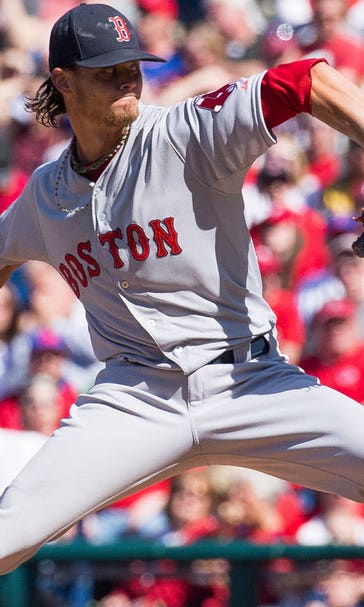 Red Sox could end up trading Buchholz after picking up option
November 4, 2015

On Tuesday, it was announced that the Boston Red Sox will exercise their 2016 option on starter Clay Buchholz.
There's a chance, however, Buchholz won't be suiting up for the Red Sox this season.
According to Nick Cafardo of the Boston Globe, the Red Sox will have a few suitors on the trade market this offseason for Buchholz.
Buchholz will be 31 this season, but has never been a picture of health in his career. Still, it's his potential that other teams will chase.
"Everyone is aware of his history, and the potential that he won't make 80 percent of his starts," said an American League general manager via the Globe, "but for the price, a lot of teams will make inquiries to Boston about him.
"Everyone knows the frustration level he brings, but we all know how good he can be also. He's reaching that age where he's learned how to pitch. Sometimes a player or pitcher gets a lot of injuries in the first half of their careers because they haven't figured out what they need to do to stay healthy. There's always the hope that Buchholz figures that all out. If he can, he's as good as anyone out there."
The Red Sox are expected to target a frontline starter this offseason. With David Price, Jordan Zimmermann and Zack Greinke all on the market, Buchholz could be traded to shore up other areas of need.
---
---