Jeremy Jeffress
Jeremy Jeffress
Ranking each MLB team's chances of becoming the next Cubs-like juggernaut
Published
Dec. 17, 2016 2:13 p.m. ET

Sports Illustrated, Ben Reiter/Sports Illustrated
Who are the next Cubs—the next team to rebuild itself, after a few (or perhaps a hundred) lost seasons, into a titan? For the foreseeable future, it might remain the Cubs (30) themselves. There is little reason to think that Chicago—with its cemented, under-25 core of Javier Baez, Kris Bryant, Willson Contreras, Addison Russell and Kyle Schwarber—won't reach 2020 without having added at least a few more rings to its newly initiated collection.

As the Indians very nearly proved, though, even the Cubs aren't invincible, and they have provided a blueprint to follow by which they might one day be overshadowed. It's not easy to replicate, but its pillars are clear:

• A front office with both the skill and the mandate from ownership to undertake the project;
• A cadre of top prospects who might grow into winners together, and one that is large enough to allow the front office to deal a few of its members for mature assets when the time is right without harming the overall effort;
• A few mature assets already aboard who might themselves be dealt, early on, for more prospects;
• A budget large enough to add expensive free-agent pieces (like Jon Lester) and also not to be derailed if a couple of those pieces (like Jason Heyward) underperform.

We can right off the bat rule out a number of teams for the purposes of this exercise, for the simple reason that they are too good already and are not currently rebuilding by any definition of the word. These include last season's playoff teams, in approximate order of the returning strengths of their rosters: the Red Sox (29), Nationals (28), Dodgers (27), Giants (26), Indians (25), Rangers (24) and Mets (23). A number of likely key free-agent defections will give the other two postseason teams from 2016, the Blue Jays (22) and Orioles (21), a little more work to do, but they are clearly also in win-now mode.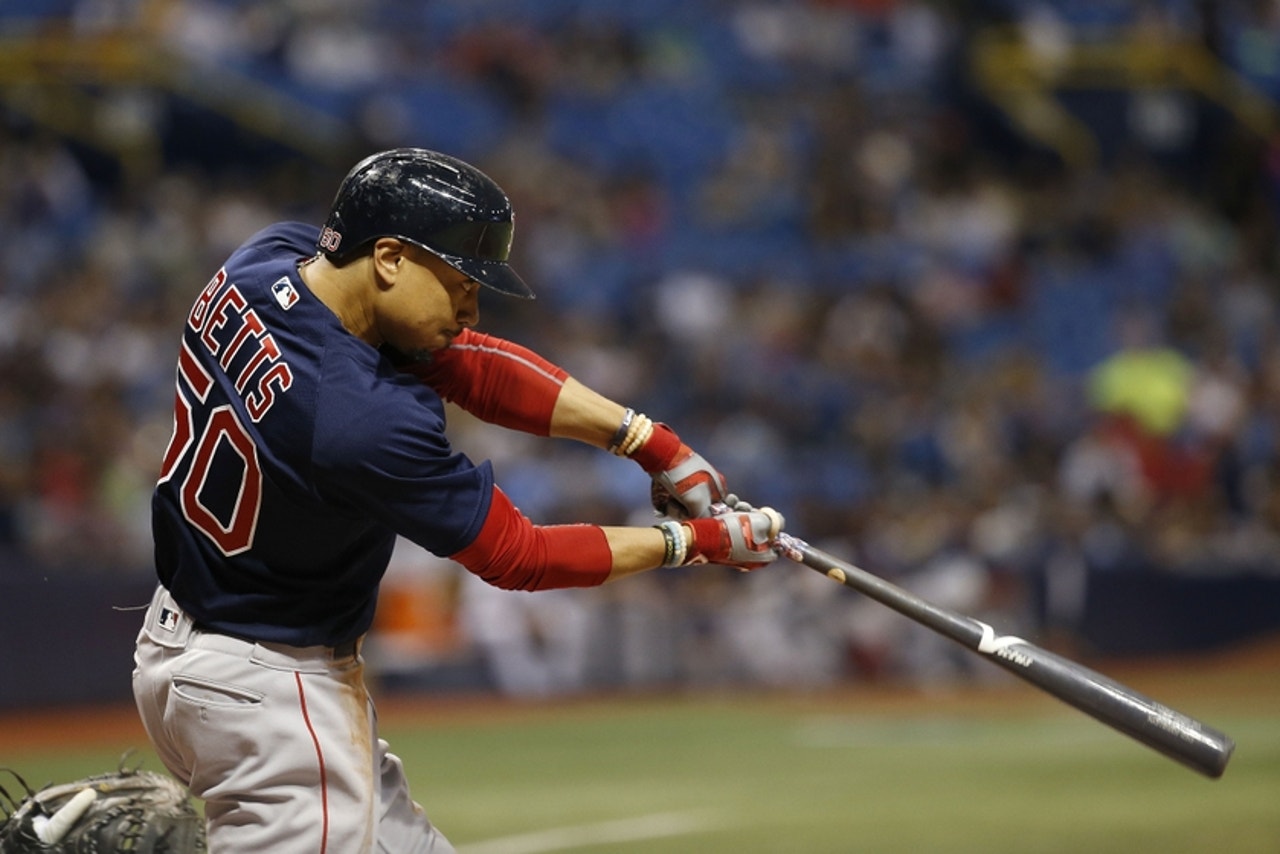 The next two clubs we can eliminate are a pair of AL West rivals that might have appeared near the top of the list had it been made a few years ago. In 2013, the Astros (20) went 51–111, and the Mariners (19) finished at 71–91—the latest in a desultory stretch for both formerly successful franchises. Both, however, have turned their fortunes around, and they are now too far along in their respective rebuilding processes to qualify as nascent versions of the Cubs. Both, in fact, remained in playoff contention through last September, and both will enter spring training as trendy World Series picks.
The quartet that follows them is also not rebuilding—at the moment, anyway. Rather, after an October spent at home, they are retooling to return to postseason play in which each has recently participated. Partly because of their superior financial resources, the Cardinals (18) and Tigers (17) are less likely than the Pirates (16)—who are currently trying to deal Andrew McCutchen to prop open their competitive window—and the Royals (15) to launch into a full-on rebuild. If 2017 starts poorly for Kansas City, the team could try to restock the farm by trading away most, if not all, of its core players who will reach free agency next winter: Lorenzo Cain, Danny Duffy, Jarrod Dyson, Alcides Escobar, Eric Hosmer and Mike Moustakas. In other words, this iteration of the Royals has one more shot at a second ring. If they don't win right away, they won't for a long time.
The Marlins (14) are in a tough spot. They have a strong young core, headlined by a 27-and-under outfield—consisting of Marcell Ozuna, Giancarlo Stanton and Christian Yelich—that might rival the Red Sox' as the league's best. But they have little depth, particularly in the rotation, due in part to the most tragic of reasons: the boating death, last September, of Jose Fernandez. They also have a dusty farm system, with just one player (lefthanded pitcher Braxton Garrett) among MLB.com's current top-100 prospects, and don't seem to have the wherewithal to sign the elite free agents they often pursue. In other words, they seem far from escaping their usual 60-to-80 win purgatory, but also from another rebuild.

The Diamondbacks (13) were last winter's darlings and this summer's disasters, finishing a season in which they were supposed to contend at 69–93. But they seem slightly better positioned for a quick turnaround than the Marlins for a few reasons: the continued presence of cornerstone Paul Goldschmidt; the possibility of a bounceback from $206.5 million man Zack Greinke; the promise of a healthy season from centerfielder A.J. Pollock, who played just 12 games last year after breaking his elbow; and an encouraging group of younger players like third baseman Jake Lamb (29 homers in '16) and second baseman Brandon Drury (16) and starters Taijuan Walker, Robbie Ray, Patrick Corbin and Shelby Miller, all of whom could break out—or regain their past promise—together. New general manager Mike Hazen has two more years to try to win with this current group, as Corbin and Pollock will reach free agency after 2018, with Goldschmidt due to come loose the year after that. It could happen.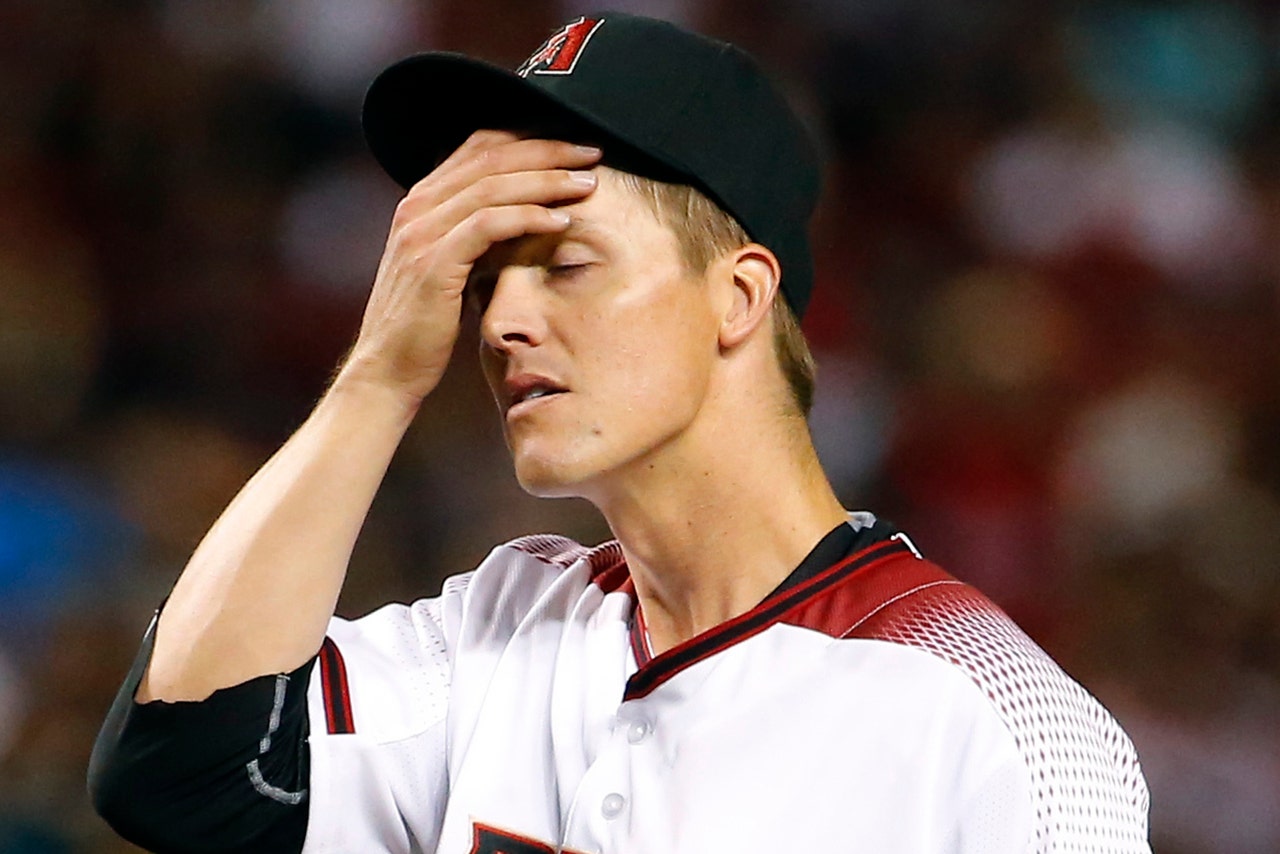 Now we come to the dozen teams who are truly in rebuilding mode. The Reds (12) and the Athletics (11) seem to have the most distance from success. Both former small market dynamos have put together consecutive sub-70 win seasons. Neither has a star-powered farm system, with no prospect ranked among MLB.com's top 40, and neither seems to possess an asset with enough value to help replenish its minor league ranks via trade—not with A's starter Sonny Gray coming off a season in which he had a 5.69 ERA and Reds first baseman Joey Votto working on a contract that will compensate him at least $179 million between now and 2023. Their bottom-10 budgets won't help matters. The wait in Cincinnati and Oakland could be long.After an ill-fated attempt to vault into the playoffs in 2015, the Padres (10) are now well into their reconstruction. They've done well so far: In the last 13 months, they've flipped Craig Kimbrel and Drew Pomeranz to the Red Sox for, among others, a pair of top-30 prospects (outfielder Manuel Margot and pitcher Anderson Espinoza). They also lopped Matt Kemp's $21.5 million salary from their books. The Padres share the financial constraints of their fellow small market rebuilders, and they've all but exhausted their supply of established players to trade for prospects; expect third baseman Yangervis Solarte to go next. So while they're probably not the next Cubs, they at least have some seeds in place.

The Rays (9) and Brewers (8) lead the small market contenders because they are already rich in what everyone covets: talented young pitching. Three of the top 54 MLB.com prospects are Milwaukee pitchers: Josh Hader, Luis Ortiz and Phil Bickford. For the Rays, Brett Honeywell (No. 40) will soon join former top prospect Blake Snell in Tampa. The Rays will, at some point, be able to remake their farm instantly by trading the sought-after Chris Archer and Jake Odorizzi (and maybe even Evan Longoria), but the Brewers have already begun that process under GM David Stearns, who has experience with an overhaul as the former assistant GM in Houston. Stearns has already traded away veterans like Khris Davis, Mike Fiers, Carlos Gomez, Jeremy Jeffress, Jonathan Lucroy, Jean Segura and Will Smith—with Ryan Braun left to go—and has in the process stocked his recently weak system with several top-100 hitting prospects, including outfielders Lewis Brinson and Brett Phillips and infielder Isan Diaz. The Brewers, in particular, might sneak up on the league in a few years.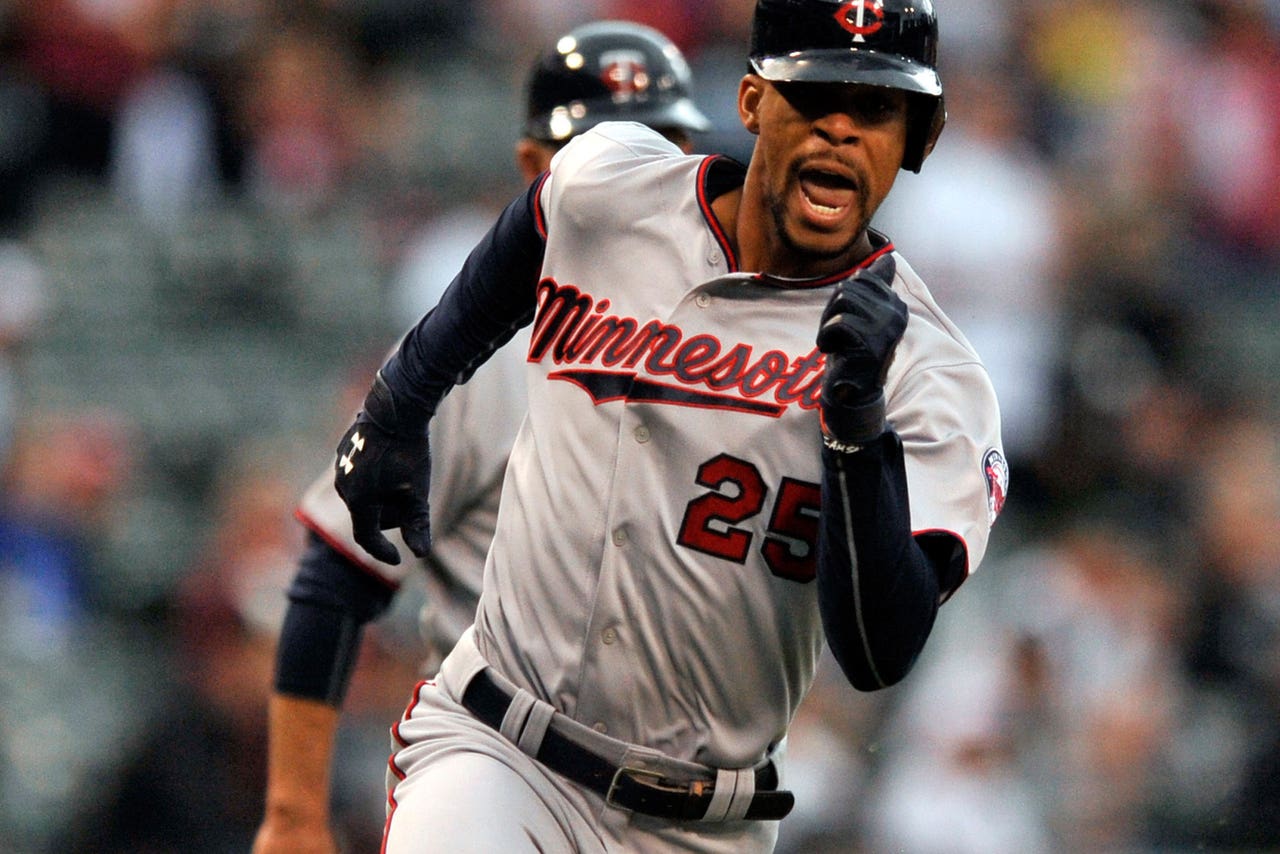 The Twins (7) deeply disappointed last season after an encouraging 2015, going 59–103 in '16. They retain significant promise, however, primarily in the form of three extremely talented young players who underperformed in different ways last year: slugger Miguel Sano, center fielder Byron Buxton and starter Jose Berrios. They—and other skilled, if less potentially transcendent, young pieces like shortstop Jorge Polanco and outfielders Max Kepler and Eddie Rosario—represent an excellent starter set for new front-office leaders Derek Falvey (formerly of the Indians) and Thad Levine (who came north from the Rangers), both of whom know about building contenders. The Twins' rotation has been ineffective and soft-tossing for years, but a trade of breakout slugging second baseman Brian Dozier could help there.

The Angels (6) should be even higher on this list, due to the capacity for a top payroll and the presence of one of the best players in the game's history. But Mike Trout has never won a playoff game and might not any time soon, as his franchise still has an absolutely barren farm system and few assets besides him who might be flipped for young potential. Second-year GM Billy Eppler seems to be taking the right approach to address the situation by acquiring relatively cheap but high upside major leaguers, like Danny Espinosa and Cameron Maybin, who can be dealt for prospects if they break out. A lot has to go right, but the presence of Trout (either in Angel Stadium or as the most desired trade target imaginable) makes the task possible.

After six straight losing years, it's easy to write off the Rockies (5) before the season begins, but it's at least possible that they finally have something going. The lineup is stronger than usual, with an enviable mix of rising young stars (Nolan Arenado, David Dahl, Trevor Story), not-yet-old vets (Carlos Gonzalez, D.J. LeMahieu, new free-agent signing Ian Desmond) and attractive trade chips (Charlie Blackmon, top-10 prospect Brendan Rodgers). The problem, as usual, is pitching in Coors Field, but they at least have a strategy as to how to approach the problem: a beefed-up bullpen to take the pressure off of promising starters like Jon Gray and Jeff Hoffman. It might work—and sooner than you think.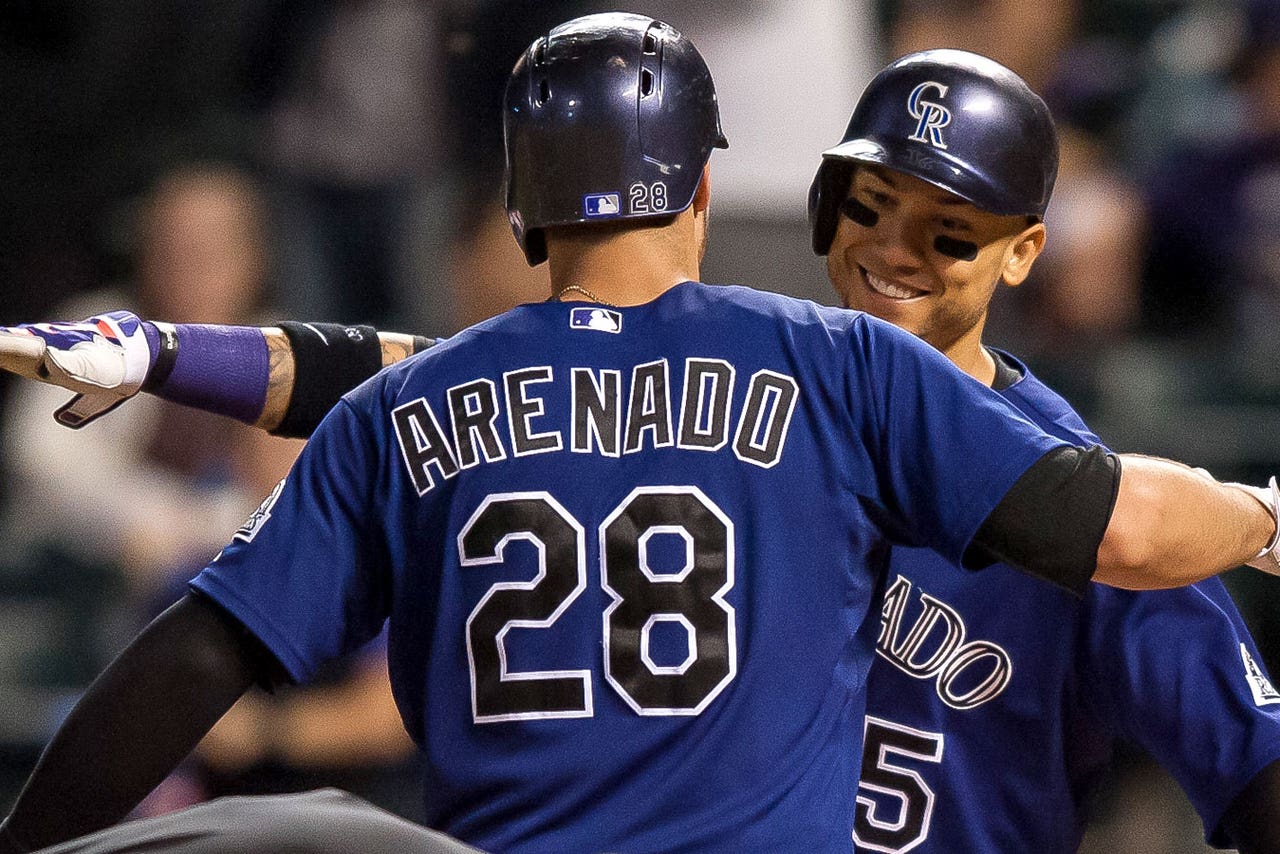 The struggling Phillies (4) accelerated for the future after GM Matt Klentak was hired in October of 2015. A month and a half later, Klentak traded closer Ken Giles to Houston for a five-player package that included pitchers Vince Velasquez and Mark Appel, a former No. 1 pick. A lack of truly top-end pitching is likely to be the one thing that could delay the Phillies' back turn to contention, as you can already see the outline of a strong lineup, one centered on third baseman Maikel Franco, center fielder Odubel Herrera, outfielder Nick Williams and shortstop J.P. Crawford, MLB.com's No. 2 prospect. Jerad Eickhoff, Aaron Nola and Velasquez could be steady, but there is likely not an ace among them, though the Phillies are a team who can afford to buy one when the time is right.
The Braves (3) have spent the last two seasons with the Phillies in the NL East cellar, and though they should escape together, it will be by different means. If the Phillies' strength is its young hitters, the Braves' is its collection of developing arms: Of their top 12 prospects, according to MLB.com, eight are pitchers, led by southpaws Sean Newcomb and Kolby Allard. Meanwhile, several other 25-and-unders—like Mike Foltynewicz, Aaron Blair and Matt Wisler—have already pitched in the majors, and ace Julio Teheran is himself only 25. The lineup has fewer obvious future stars, aside from middle infielders Dansby Swanson and Ozzie Albies. But it does have a 27-year-old centerpiece, Freddie Freeman, poised to make a relatively reasonable $106.5 million over the next five years, and two other veterans in Kemp and Nick Markakis who might be flipped for more prospects. Pitching prospects are much less predictable than hitters—some say you need a half-dozen good ones for every one that succeeds—and the numbers seem to work in the Braves' favor.
The Phillies and the Braves have a head start on the White Sox (2) as far as their respective rebuilding processes, but Chicago might have a better chance of eventually equaling the results of its crosstown rivals due to the sheer quality of the young pieces it has acquired. The front office's recent decision to split what once seemed a promising nucleus was a difficult one, but it paid quick results, as the trades of Chris Sale (to the Red Sox) and Adam Eaton (to the Nationals) during the first week of December brought back four of the game's best prospects: infielder Yoan Moncada (No. 1 on MLB.com's list) and pitchers Lucas Giolito (No. 3), Michael Kopech (No. 30) and Reynaldo Lopez (No. 38). Chicago still has several attractive veterans who are now almost certain to be dealt for even more prospects: starter Jose Quintana, closer David Robertson, first baseman Jose Abreu, third baseman Todd Frazier and outfielder Melky Cabrera. The White Sox are clearly following the North Siders' template, and thought it will take awhile—at least three seasons—they have given themselves an excellent head start.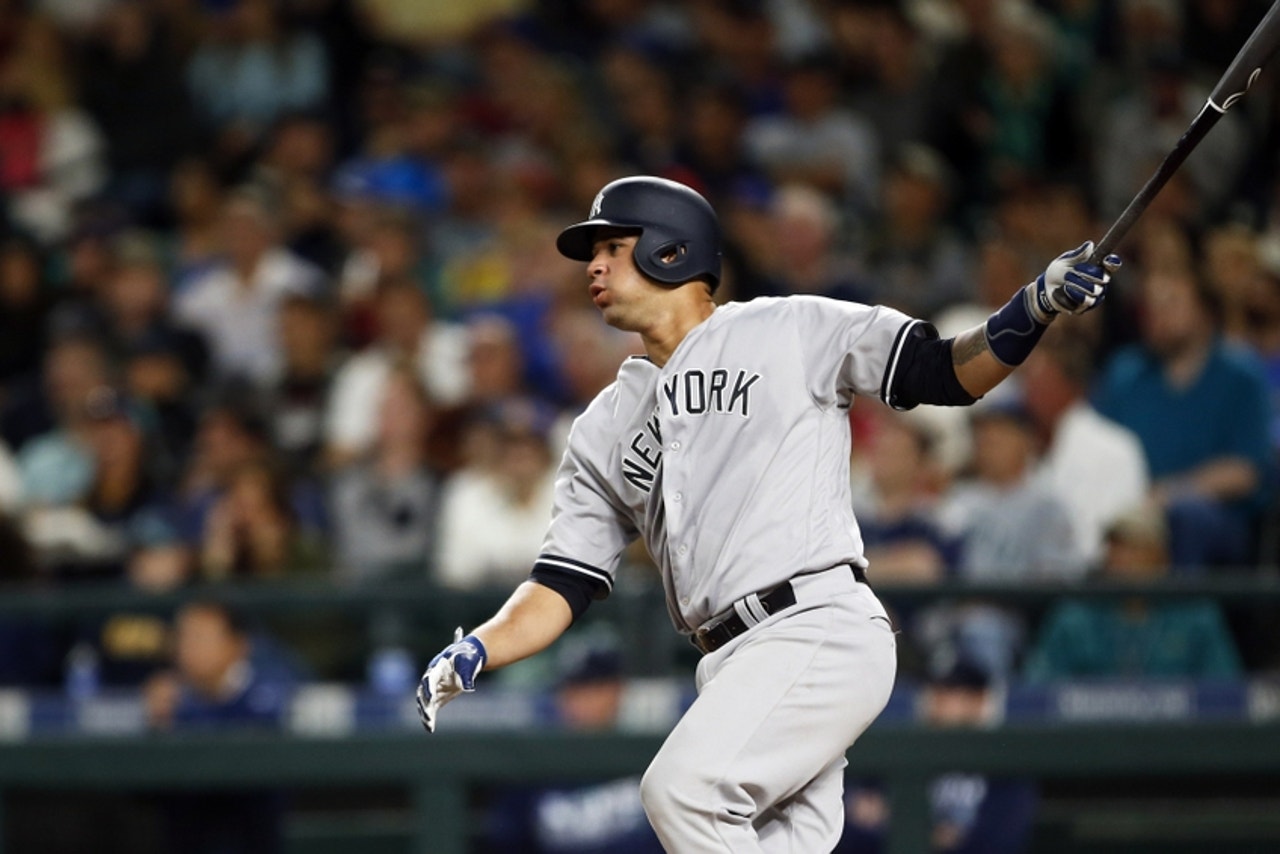 Another team, though, most rivals the Cubs of a few years ago in all areas: in prospect wealth, in veterans left to be dealt and in resources. It's the Yankees (1). New York hasn't mined the depths of other rebuilding franchises—the team hasn't had a losing season since 1992—but four straight years without a playoff victory is just as bad. At the end of last July, though, Brian Cashman might have had the best tactical week of his 19 years as the Yankees' GM. All at once, he gave an aging and disappointing club a gleaming future, trading relievers Aroldis Chapman and Andrew Miller and outfielder Carlos Beltran for five top-100-caliber prospects. He got shortstop Gleyber Torres and outfielder Billy McKinney from the Cubs, for Chapman; outfielder Clint Frazier and starter Justus Sheffield from the Indians, for Miller; and starter Dillon Tate from the Rangers, for Beltran. Those players joined the four farmhands whom Cashman had previously deemed untouchable—outfielder Aaron Judge, first baseman Greg Bird, shortstop Jorge Mateo and rookie slugging sensation Gary Sanchez—to turn what was already a fairly strong farm system into the game's best.

With Jacoby Ellsbury and Brett Gardner also likely to be dealt for prospects, the Yankees' future is now terrifying for the rest of the league. They'll have everything: a glut of quality youth to lead a renaissance and to package for quality reinforcements; both an ace (Masahiro Tanaka) and a closer (Chapman, re-signed this winter) in place through at least 2020; and, perhaps most of all, the financial resources to dominate the best free-agent class in baseball history two winters from now, one which could include Bryce Harper, Manny Machado, Josh Donaldson, Dozier, Heyward, McCutchen, Pollock, Michael Brantley, Adam Jones, Clayton Kershaw, David Price, Matt Harvey, Kimbrel and Miller. Unless things go very wrong, the Cubs should have some serious, pinstriped competition by 2019 at the latest.

This article originally appeared on
---
---
Get more from Jeremy Jeffress
Follow your favorites to get information about games, news and more
---