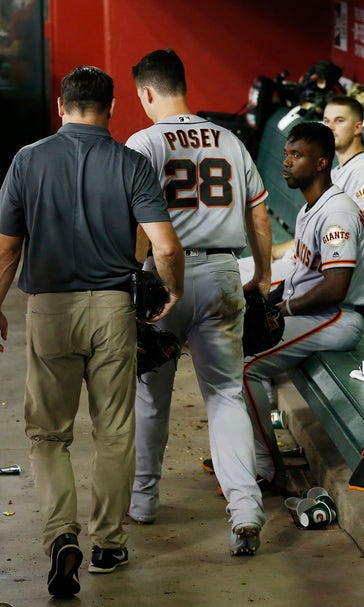 Posey leaves game inning after taking foul ball on mask
August 4, 2018
PHOENIX (AP) — San Francisco Giants catcher Buster Posey left Friday night's game after taking a foul tip off his mask in the bottom of the second. The Giants later announced that Posey was taken out for concussion symptoms.
Posey, who had two hits in the game, singled in the third inning and upon reaching first base, was tended to by a trainer and first base coach Jose Alguacil. Posey took off his helmet and walked to the dugout.
Posey had to gather himself after the blow to his mask the inning before.
The Giants trailed the Arizona Diamondbacks 6-1 at the time. Nick Hundley came on as a pinch runner.
---
---