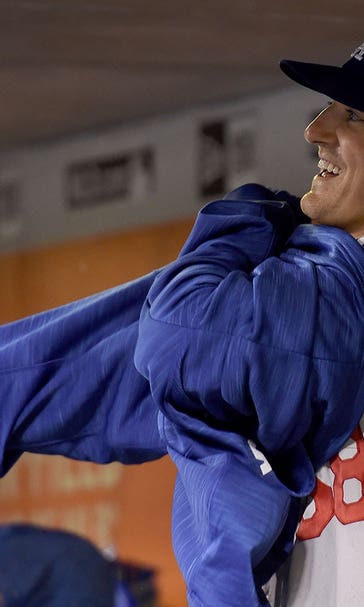 One very important fan was happy Ross Stripling got the hook
April 9, 2016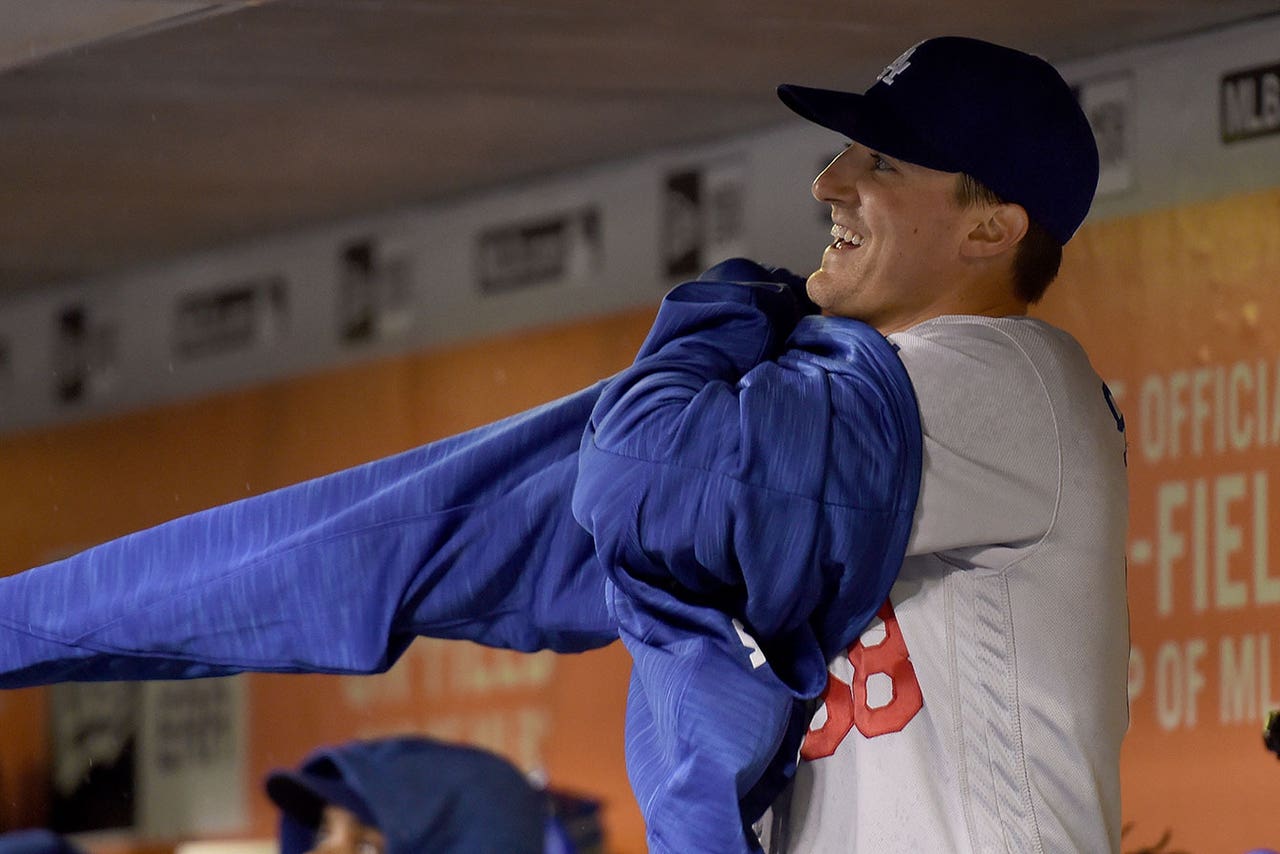 Ross Stripling's emotional father sought out Dave Roberts in the hotel lobby Saturday morning and thanked him from the heart.
Not that Roberts needed any reassurance about his decision some 12 hours later.
#Dodgers' Roberts told Fox broadcasters that Stripling's father thanked him with eyes watering up this morning for taking care of his son.

— Ken Rosenthal (@Ken_Rosenthal) April 9, 2016
He pulled Stripling with a no-hitter in progress during the eighth inning of his major league debut after the right-hander's 100th pitch — a "no-brainer" for Roberts considering the pitcher's history two years after Tommy John surgery.
Stripling went 7 1/3 innings and the Dodgers wound up losing 3-2 to the San Francisco Giants in the 10th on Brandon Crawford's home run.
"Honestly, I feel really good about it. I actually feel even better about it this morning as I wake up," Roberts said, sitting in the dugout on a rainy Saturday. "One of the cool things I experienced this morning was Ross' dad was down in the lobby today and just sought me out and he came up to me really kind of emotional and just thanked me from him and his wife for looking out for their son. When you have a father and a mother who know their kid's story and what he's endured to get here, they enjoyed that moment more than anyone.
"For him to say thank you for taking care of my son's future and our family, I'll have him and his wife's support forever, I felt good about it regardless of that but to kind of get the parents' stamp of approval is always a good thing."
The 43-year-old Roberts received positive feedback from others in baseball, too, as he made a not-so-tough-as-it-seems choice in Game No. 5 of his managerial career. One of those supporters was his former manager in the other dugout, Bruce Bochy.
"He's the best manager in the game and he's known for managing the pen, so for him to support my decision that does mean a lot," Roberts said. "Everyone wants the story. I wanted to see him throw a no-hitter, but I think it's a special moment but we're looking at the long-term, and Ross can help us win many more games. If it would have went south and something would have happened, I never would have been able to live with myself because this is this kid's livelihood. That's my job."
Mets manager Terry Collins fully understood Roberts' move.
"It's this kid's first start and it's nice to leave him. I get all of that. But all those things are determined before the game starts, `Hey, look, this is going to be maximum for this guy tonight,'" Collins said. "You push him, and as we've seen in the past, the next thing you know he comes up pretty stiff and you don't have him for the next two times out. I know it's a tough situation for him."
Stripling surprised even Roberts with just how well the debut went. The pitcher said he was tired and probably visibly so — and, a day later, he still agreed with Roberts' call.
"I saw a tweet last night that said I threw 150 pitches in all of spring or 158 and that was five outings and I was at 100 last night," said Stripling, who had four Cactus League appearances for 145 pitches plus a minor league game. "It shows what the reasoning was behind that decision. Obviously, I hadn't been built up to throw that many pitches so it makes sense."
Stripling's parents, Hayes and Tammy, were on their way back to the Dallas area Saturday.
Stripling returned to the clubhouse to 174 messages Friday night and had already responded to all but 49 of them by midmorning Saturday. He received a ball from his first pitch and first strikeout, along with the lineup card.
"I can't even catch up," he said with a smile.
The visiting clubhouse staff had champagne ready just in case and plans were in the works how to best protect the new carpet replaced after the Dodgers' clinched here last year and celebrated.
Oh, and Stripling learned a new name Friday night: Bumpus Jones. He's the last to pitch a no-hitter in his big league debut — on Oct. 15, 1892, back when pitchers threw from the 50-foot range, not the current standard of 60 feet, 6 inches, established the very next year.
"Never heard of that. That's pretty funny," Stripling said about Jones' name and history. "Those old-time names are great. Bumpus Jones."
---
---