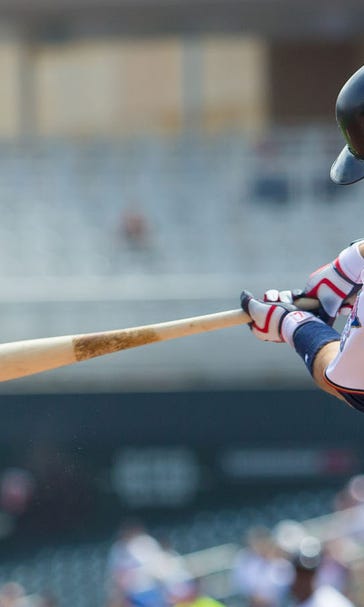 No more catching for Joe Mauer, says Twins GM - and Mauer himself
BY foxsports • February 1, 2016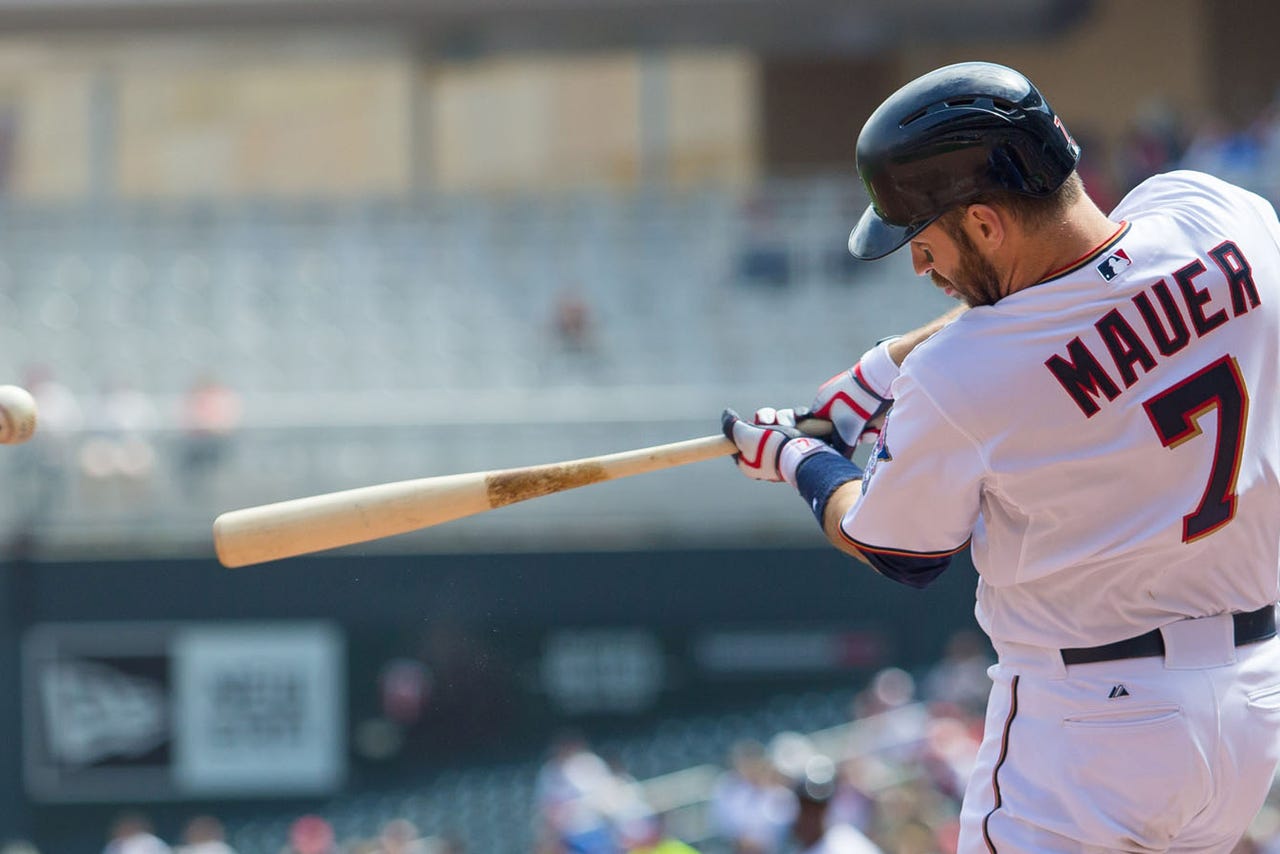 Over the course of his now 12-year MLB career, Joe Mauer has spent 920 games at catcher - but he won't log any more innings there. 
That was the sentiment reiterated by the Twins over the weekend at the club's annual Fan Fest, at least.
Mauer, 32, has three years and $69 million left on his contract, will solely be a first baseman as a result of the club's decision to shield him from any more potential concussions and head injuries behind the plate. 
GM Terry Ryan admitted that there is a scenario in which Mauer would potentially be allowed back behind the dish - but it isn't a realistic one. As quoted by Mike Berardino of the Pioneer Press: 
"If we would ever get any OK from a physician, we would consider it.

"Unfortunately, there isn't a physician, especially concussion experts, that could trust he's not going to take another bop in the head on a foul tip or a collision at the plate, although the collisions are pretty much a foregone conclusion nowadays."
Ryan continued:
"If he took the wrong type of foul tip off that mask and all of a sudden he got knocked silly, I couldn't forgive myself.

"So he's going to be a first baseman. I think if Joe could have stayed behind the plate he would have been a hall-of-fame candidate. He was excellent back there. Unfortunately it just wasn't meant to be."
The Twins made this decision with Mauer in part due the nebulous question of how many concussions he has suffered as a catcher. The risk factor is simply too high for the Twins to roll the dice with him any longer. 
For what it's worth, Mauer also said at Fan Fest that he wouldn't be spending any more time at catcher for the rest of his career - so this is a door that appears to have been shut for good. 
In 2015, Mauer hit .265/.338/380 with 10 home runs, 66 RBI and a WAR of 1.5. With the Twins maybe on the cusp of a run to the postseason, they'll be hoping for a bounce-back from the veteran in the upcoming season. 
---
---