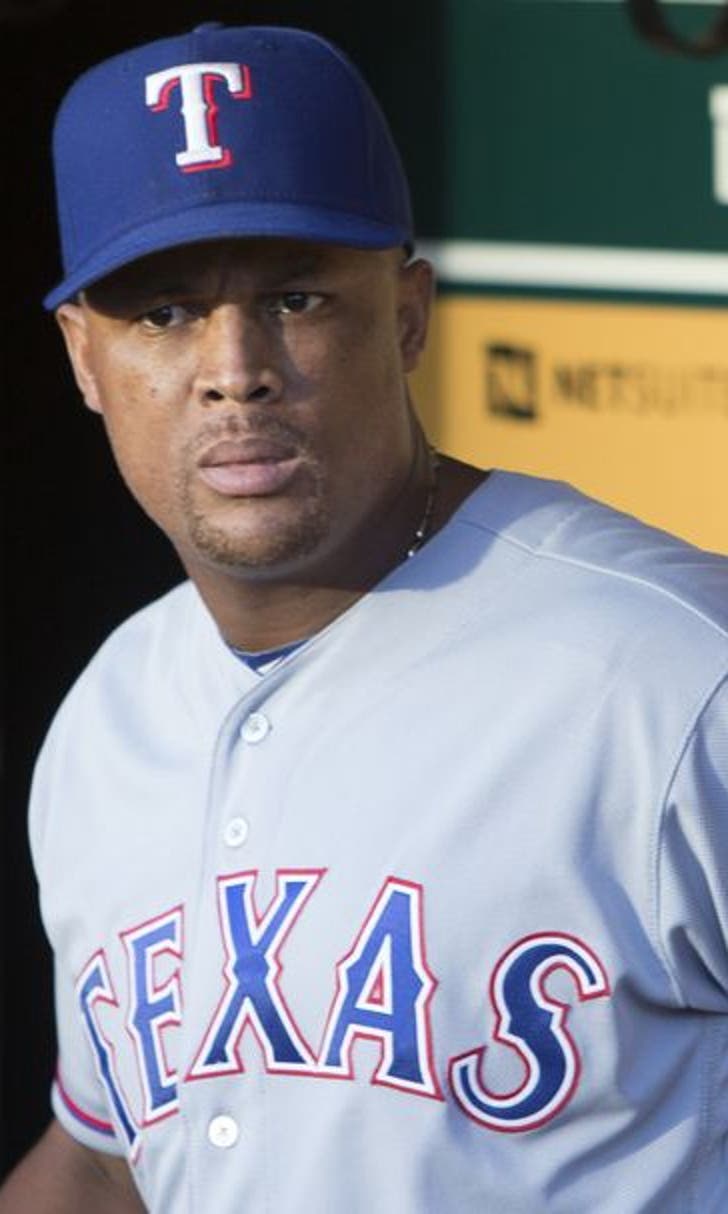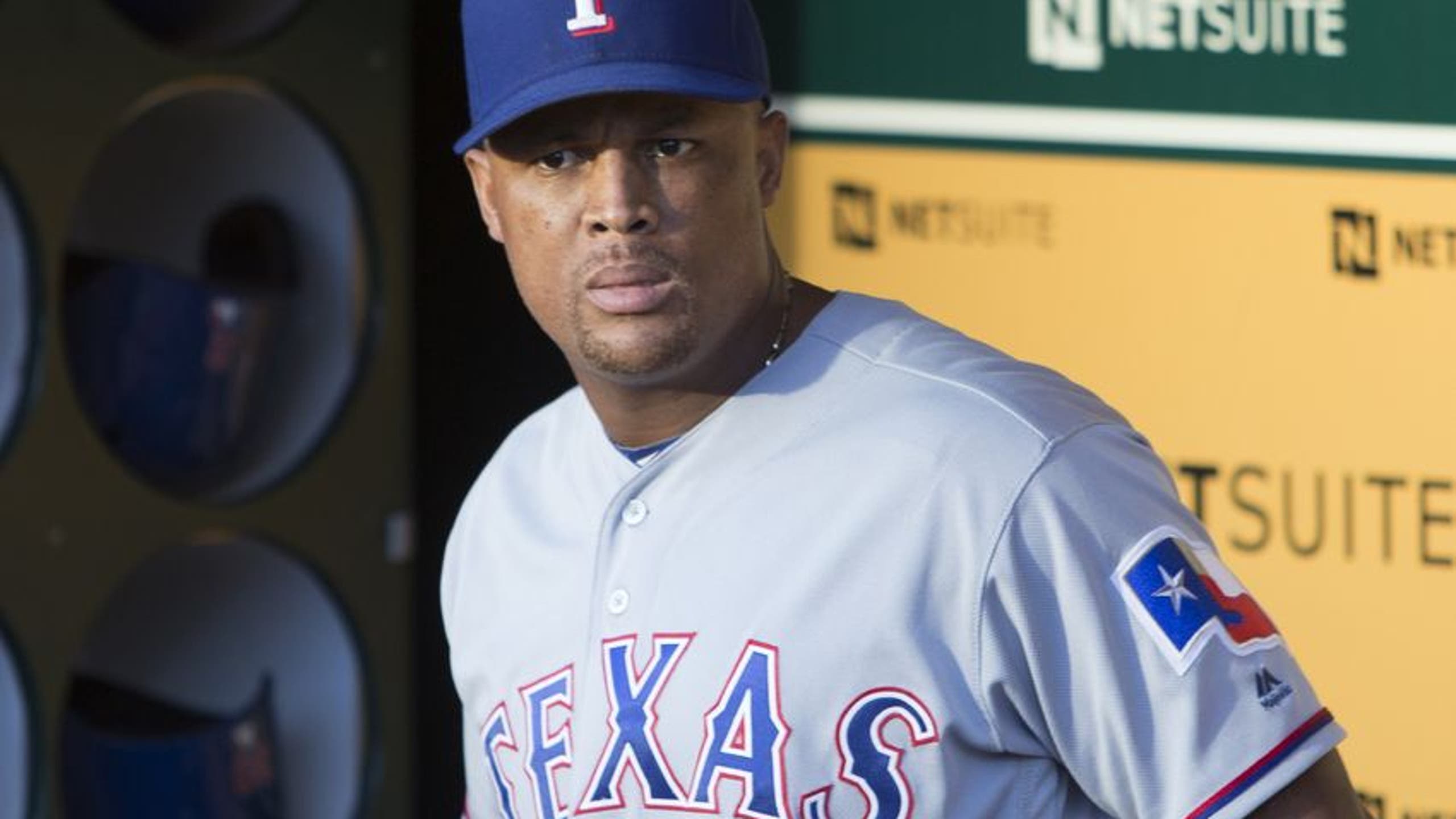 MLB: Which Division Winners Won't Repeat in 2017?
BY Fansided and Matt Weyrich/FanSided via Call to the Pen • December 29, 2016
Mandatory Credit: Neville E. Guard-USA TODAY Sports
The six teams that took home MLB division titles last season appear poised to do so again next year. Which division favorite won't fulfill expectations?
The MLB, like no other major American sport, is a prime example of the constant shifting of power throughout the league. The NFL has seen one Super Bowl in the last thirteen seasons that didn't feature the likes of Peyton Manning, Tom Brady or Ben Roethlisberger. Over in the NBA, you'll have to go as far back as 2006 to find an NBA Finals without LeBron James or Kobe Bryant on the floor.
Last year, the Cubs and Indians entered the season without having won a World Series in a combined 175 years. Both teams made it to the Fall Classic. The Giants did have an even year run that they saw come to an end in 2016, but it has been a long time since a dynasty dominated the baseball world.
The Rangers, Indians, Red Sox, Dodgers, Cubs and Nationals all won their divisions last season. They've kept the majority of their rosters intact while making blockbuster moves this offseason to make them even better. Yet nothing ever goes as planned in a 162-game season, and at least one of these contenders is likely to miss out on October play.
Which ones won't be making the postseason in 2017? We've ranked them all by least likely to miss the playoffs to the most. This may be the only list the defending champs find themselves at the bottom of all season.
Mandatory Credit: Ken Blaze-USA TODAY Sports
6. Chicago Cubs
The Cubs are the undisputed best team in baseball and that isn't going to change until someone else puts some sizeable distance between themselves and Chicago in the standings. Dexter Fowler and Aroldis Chapman were the only major components to depart during free agency, but the team will have Kyle Schwarber's bat back in the lineup and picked up Wade Davis to shore up the back end of the bullpen.
Kris Bryant will be tasked with repeating his MVP performance from last season, but the presences of Schwarber, Anthony Rizzo and Ben Zobrist should take a lot of the pressure off his shoulders. If Jason Heyward bounces back after his abysmal year and Albert Almora, Jr. fills into his new starting center field role this lineup will have very few weaknesses.
As dominant as that lineup can be, however, it's the starting rotation that's their biggest strength. Jon Lester and Kyle Hendricks will return to the hill after finishing second and third in NL Cy Young voting last season, respectively. Jake Arrieta, who picked up the honor in 2015, rounds out a trio that is among the best in the majors.
Some division leaders won't be making the playoffs next season, but don't expect the Cubs to be among them.
Mandatory Credit: Kim Klement-USA TODAY Sports
5. Boston Red Sox
While Chicago may be the favorites to win it all, nobody has earned more buzz this offseason than the Red Sox. Boston president of baseball operations Dave Dombrowski made the biggest splash of the winter when he traded top prospect Yoan Moncada in a package to the White Sox for Chris Sale. David Ortiz has officially retired and has shown no intentions of returning, but the Red Sox will be running away with the AL East next season anyway.
Sale has been the best lefty in baseball not named Clayton Kershaw since he became a full-time starter in 2012. Rick Porcello won the AL Cy Young Award, albeit in a slightly controversial fashion, and is joined by 2012 winner David Price. Steven Wright and his knuckleball looked like the real deal and Drew Pomeranz is as good a No. 5 starter as any.
The Red Sox scored the most runs in baseball last season and will see their entire lineup aside from Ortiz return to the fold in 2017. Mookie Betts, Jackie Bradley, Jr. and Andrew Benintendi have the potential to form the best outfield the league, Hanley Ramirez finally won't be a defensive liability now that he can take over the DH spot and Sandy Leon will get a full season behind the plate.
Boston's bullpen had issues at times, but never count out a group that has Craig Kimbrel manning the ninth.
Mandatory Credit: Ken Blaze-USA TODAY Sports
4. Cleveland Indians
The Indians fielded a pennant-winning roster at just the right time. The White Sox and Twins are stuck in rebuilding mode. Detroit is attempting to compete while cutting payroll but they've had a fairly quiet offseason. The Royals took a step back last season and don't look to be in much better shape with a large group of their core hitting free agency soon. The Indians, however, are built to go deep into the postseason.
Cleveland made it to the World Series despite several key injuries down the stretch. Now fully healthy, they'll look to get back there once again. Corey Kluber, Carlos Carrasco and Danny Salazar form a very formidable top of the rotation, while the 1-2 punch of Cody Allen and Andrew Miller can be relied on to shorten games.
The AL Central champs already had one of the best offenses in the majors, but then the front office went out and snagged Edwin Encarnacion on a bargain three-year, $60 million deal. Francisco Lindor is an emerging superstar and Michael Brantley's long-awaited return can only be good for the Indians.
With no one else in the division showing any signs of contention, the Indians should run away with their second straight title.
Mandatory Credit: Jayne Kamin-Oncea-USA TODAY Sports
3. Washington Nationals
Washington may have a history of playoff struggles, but the Nats have been one of the best regular season teams in baseball over the past five years. Winners of three division titles over that span, only the St. Louis Cardinals have picked up more wins. They won the NL East last season by eight games over the Mets, but things might be a little closer in 2017.
Daniel Murphy finished runner-up for MVP, Trea Turner for Rookie of the Year, Max Scherzer was the Cy Young winner and Dusty Baker was a Manager of the Year finalist. Bryce Harper is expecting to rebound after a down year and Stephen Strasburg has shown what he can do if he stays healthy. The bullpen is considered a liability with no clear closer but Shawn Kelley and Blake Treinen both showed flashes of lights out stuff last season.
In Queens, however, is a Mets team that's finally healthy. David Wright, Neil Walker and Travis d'Arnaud will return to the lineup. Noah Syndergaard will have his fellow starters Jacob deGrom, Steven Matz and Matt Harvey back alongside him once again. Yoenis Cespedes has his long-term deal and the Mets look like the team that was in the World Series just two seasons ago.
The Nationals still look like the better team on paper right now, but we said the same thing ahead of the 2015 season right?
Mandatory Credit: Jon Durr-USA TODAY Sports
2. Los Angeles Dodgers
The Dodgers had three major players hit free agency this offseason, so they resigned all three. Rich Hill, Justin Turner and Kenley Jansen will all be donning the Dodger blue for the next few seasons, and that's a very good thing for the 2017 squad.
Clayton Kershaw is still the undisputed best pitcher in the MLB and Corey Seager almost won MVP in his rookie season. They're a very good team that will no doubt be in the running for the division crown, but while Los Angeles worked hard to keep their roster intact, other NL West foes were bolstering their rosters.
The Giants' biggest issue last year was the back end of their bullpen, so they went out and handed Mark Melancon a four-year deal. Madison Bumgarner and Johnny Cueto were both All-Stars and Buster Posey remains on a Hall of Fame-caliber path. The Rockies are never going to be able to lure top free agent pitchers to Coors Field, but their offense looks to be one of the best in the business with the signing of utility man Ian Desmond. Nolan Arenado and DJ LeMahieu showed that they could hit outside the confines of their home park.
Los Angeles didn't take a step back by any means, but that may not be enough to compete in the suddenly crowded NL West.
Mandatory Credit: Kevin Jairaj-USA TODAY Sports
1. Texas Rangers
Of all the division winners, the Texas Rangers are in the most trouble heading into 2017. Desmond, Colby Lewis and Carlos Beltran have all departed via free agency. Texas made the right move in resigning Carlos Gomez after his resurgence, but Yu Darvish's injury concerns are real and Cole Hamels was the only other starter still on the team to finish the year with an ERA under 4.39.
Meanwhile, the Astros have made several splashes this offseason. Beltran and Josh Reddick join a core of young stars that are looking to avenge a season lost because of early season struggles. The rotation is going to need to bounce back, but that's not out of the question for guys like 2015 AL Cy Young winner Dallas Keuchel.
The Mariners also had a strong second half last season. Kyle Seager is criminally underrated and veterans Robinson Cano and Nelson Cruz have continued to defy Father Time. Felix Hernandez finished in the top-8 in Cy Young voting four years in a row before having a few rough outings last year.
Both Seattle and Houston look much more capable of winning the division than the Rangers. Will Gomez be enough to fend them off?
More from Call to the Pen
This article originally appeared on
---
---