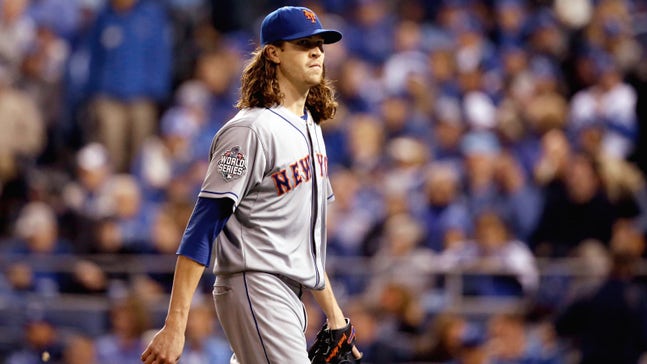 Mets pitching coach debunks notion that deGrom was tipping pitches in Game 2
Published
Oct. 29, 2015 4:13 a.m. ET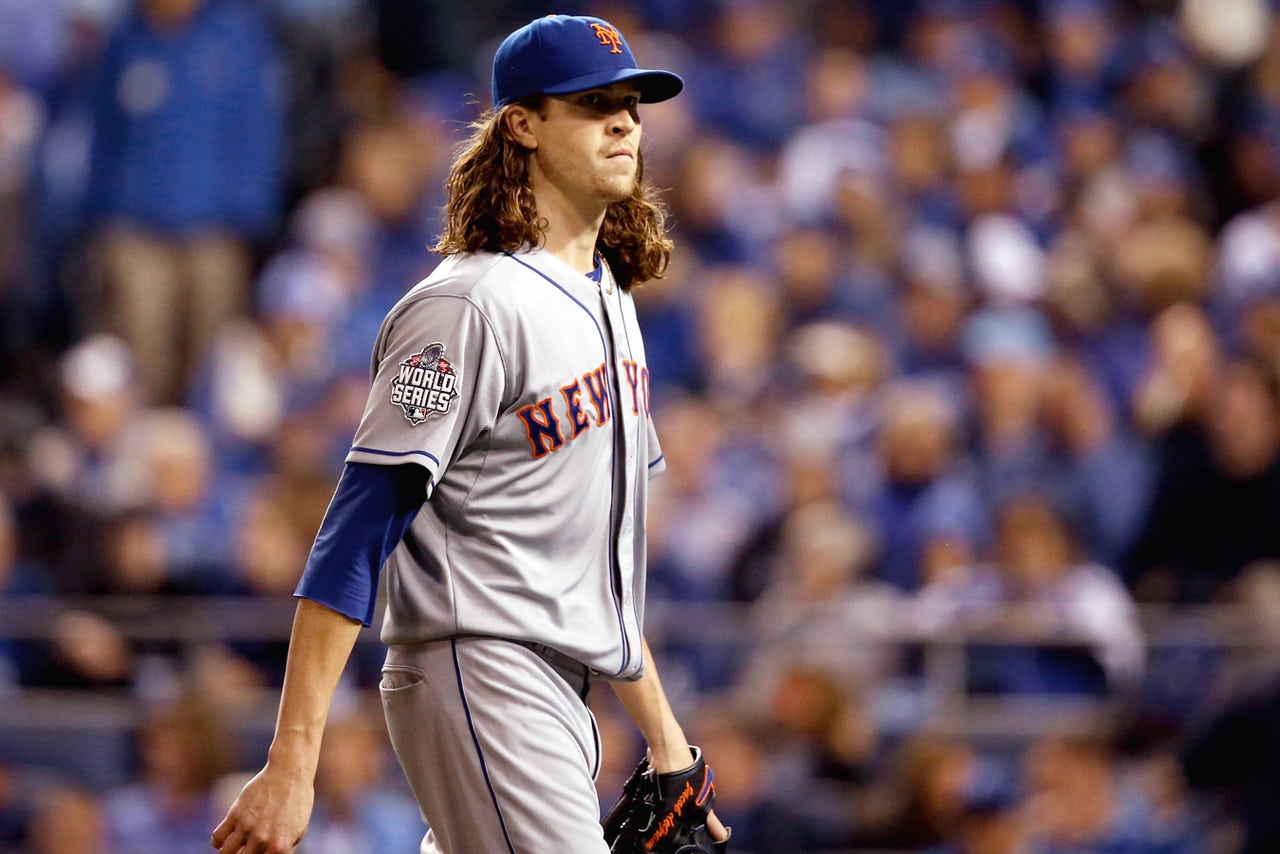 Heading into the World Series, Jacob deGrom had been dominant this postseason, which generated plenty of conspiracy theories when he came unraveled in Game 2 on Wednesday.
While he held the Kansas City Royals scoreless through four innings, deGrom was hit hard in the fifth inning and tagged for four runs. He was pulled after completing the inning.
"I just think I didn't make a pitch when I needed to in the fifth inning," deGrom said.
Pitching coach Dan Warthen had a different perspective.
"At that point in time, [deGrom] started getting a little flustered and started to overthrow," Warthen said of the righty's fifth-inning meltdown.
Fans and even former players saw the collapse in a different light, and began to wonder if deGrom was tipping his pitches based on the Royals being on top of every pitch the reigning NL Rookie of the Year threw in the inning.
"I can't figure it out yet, but they have something on deGrom out of the stretch," ESPN.com quotes a former Mets player as communicating during the game. "They better figure it out or they can't win this series."
Warthen debunked that theory, however.
"They fight off the good pitches and they're able to capitalize on the bad pitches," he said of the Royals batters. "We get in a little trouble we get the game hurried up and sped up for us. I think that has a little bit to do with youth both on the mound and behind the plate. Try to slow them both down. [Catcher] Travis [d'Arnaud] will look at me for signs and sometimes we're just a little slow getting there."
Manager Terry Collins blamed a lack of execution on deGrom's part.
"They did exactly what people said, and they put the ball in play," Collins said. "I told Jake not everything has to be a strike. You've got to move it around. You've got to change speeds, give them something to look at. If you continue to pound the strike zone, they're going to put it in play, and that's what they did."
---
---