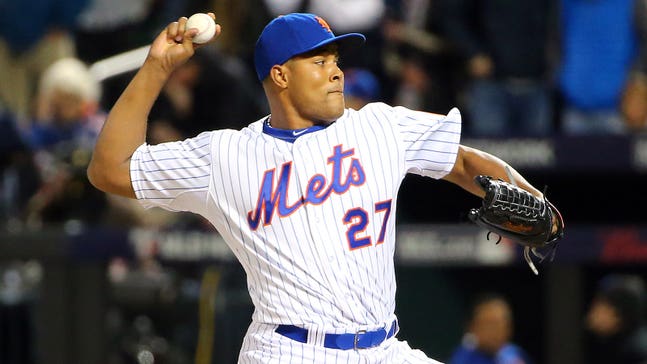 Jeurys Familia and New York Mets agree to $4.1 million, 1-year contract
Published
Feb. 3, 2016 8:01 p.m. ET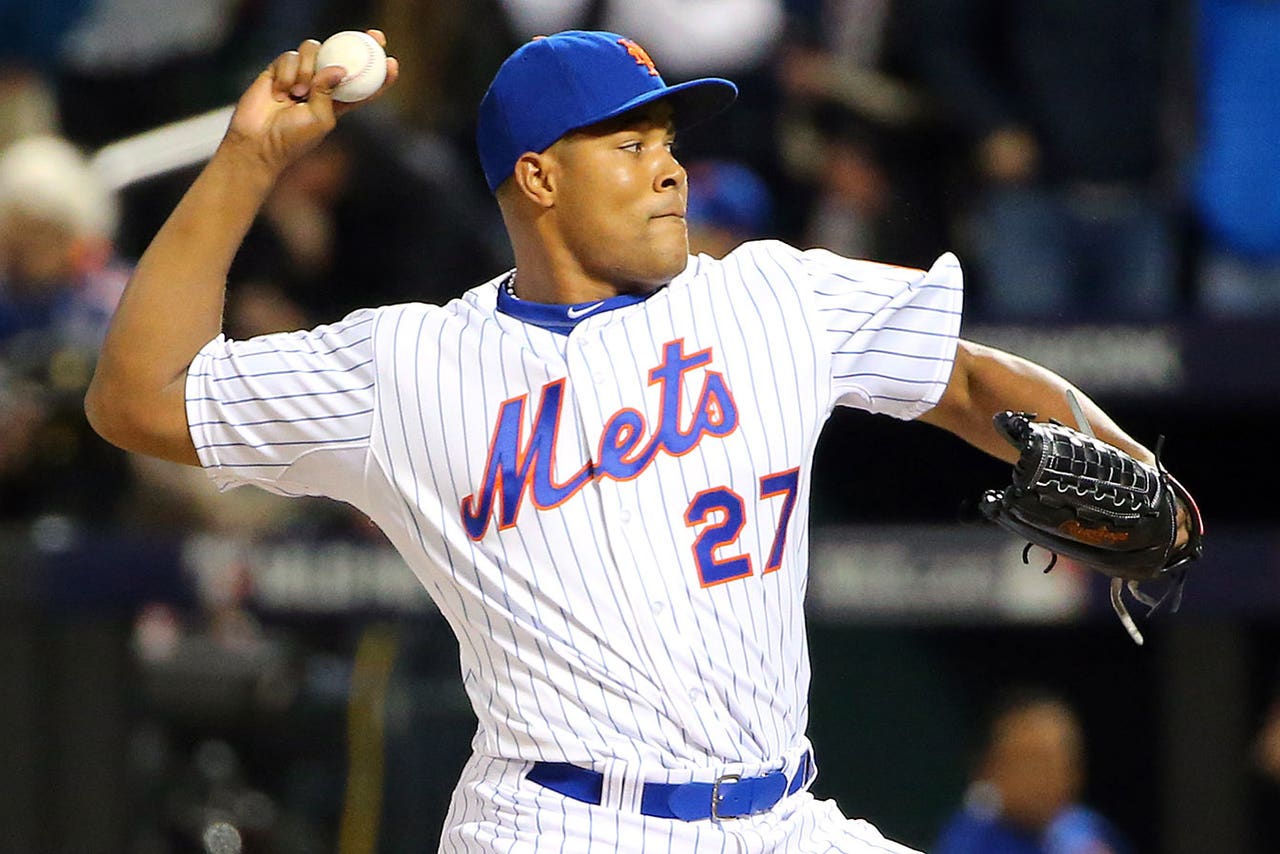 NEW YORK — The Mets settled their last salary arbitration case, agreeing to a $4.1 million, one-year contract with closer Jeurys Familia.
The deal Wednesday was $50,000 above the midpoint between the $4.8 million Familia wanted and the $3.3 million the Mets offered when the sides exchanged proposed arbitration salaries last month.
Under the contract negotiated by agents Sam and Seth Levinson, Familia has the highest salary for a reliever with one full season as a closer, topping Baltimore's Zach Britton, who had a $3.2 million base salary last year and earned $325,000 in performance and award bonuses.
The right-handed Familia converted 43 of 48 save opportunities for the NL East champs last season.
---
---